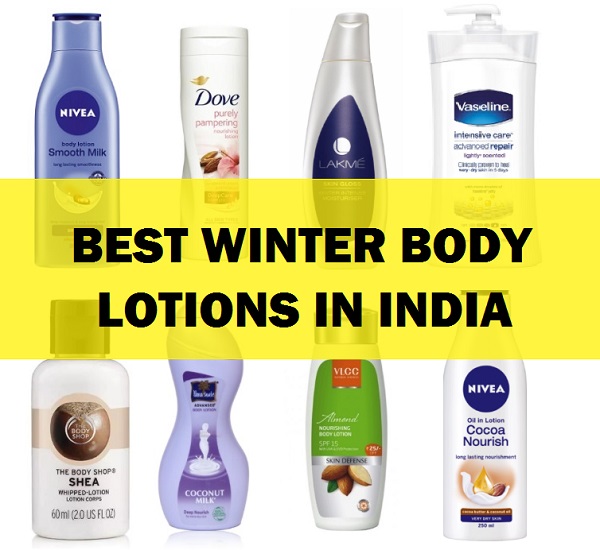 8 Best Winter Body Lotions for Dry skin, Oily skin in India
Winter means dryness and roughness of the skin. In winters, it is not just your hair that gets dry but the skin too needs moisturization. The dry and cold winters can make the skin appear dry flaky and whitish. So, in order to keep the skin in good healthy state, one must try to use a body lotions. Body lotions that should give adequate hydration to the skin. Body skin is a tad dry than the facial skin this is why you should try body lotions made for the winters. Such winter body lotions make sure to provide that mush needed moisture. Normally such winter body lotions contains the moisture rich ingredients like shea butter, cocoa butter, aloe vera etc that aids in making the skin softer by eliminating the dryness. These winter lotions for body can be used by everyone in your family, like the small kids and men and women in the family. Elderly people too needs to take care of their skin so, keeping a good body lotion for cold winter season is a must have.
List of the Best Body Lotions for Winter Season for Dry skin in India
In this post, we have compiled a list of the top body lotions available in the Indian market that can be an integral part of your skin care regimen. The list also includes the body lotions with SPF, for dry skin or oily skin. 
1. Nivea Smooth Milk Body Lotion With Shea Butter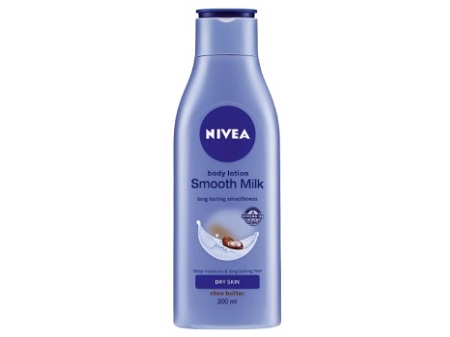 Nivea Smooth Milk Body Lotion is rich in Shea Butter which is considered very moisturizing for the dry scaly skin. Men and women with dry skin can eliminate the dryness of their skin with shea butter products. This smooth milk body lotion is suitable for winters and very dry skin. But a lot of brands commit that their product give 24 hours protection. But this is not true as maximum, most of these products can keep skin moisturized for 8-10 hours which is still decent.
Nivea smooth milk winter body lotion has the Hydra IQ that reactivates skin's own moisture network to give long lasting moisturization.
2. Parachute Advansed Deep Nourish Body Lotion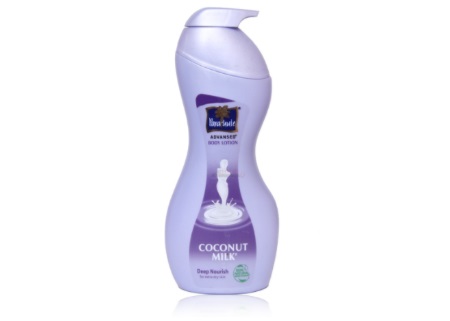 Parachute makes hair oils but their body lotions are also quite popular like this deep nourish body lotion. This is a suitable moisturising body lotion which is rich in the goodness of Coconut Milk. Coconut milk is considered as a very moisturizing natural product which helps to keep the skin hydrated and softer. The soft and supple smell is refreshing and invigorating.
3. VLCC Almond Nourishing Body Lotion with SPF 15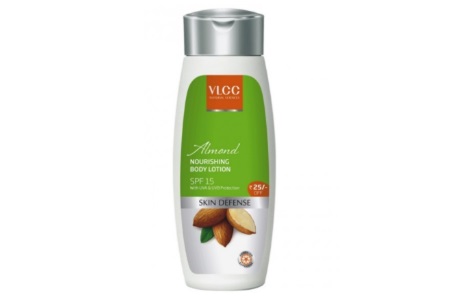 VLCC winter body lotion is rich in almonds. Almonds are known to be rich in their vitamin E this is why they are high in anti aging and moisturizing properties. This gives supple moisture to the skin but still is a non greasy lotion which even people with normal skin can try. Women who have got very dry skin will find relief in their dryness. This almond winter body lotion is rich in the Aloe Vera, Wheat Germ and Fenugreek. It gets deeper in the skin layers so that the damage done by the winter dryness can be reverted.
4. Himalaya Herbals Cocoa Butter Intensive Body Lotion 
This moisturizer is a part of the Himalaya herbals skin care range. This is meant for the winters as this is rich in moisturizing properties and ingredients. This intensively hydrating body cream lotion has goodness of Cocoa Butter and Wheat Germ Oil, which replenish the lost moisture in very dry skin. These naturally derived ingredients restore skin's elasticity, leaving it softer and more toned than before. This lotion hydrates the dry skin all day long. The texture of the moisturizer is really light but easy to blend on the skin surface. For the better absorption, you should apply the body lotion just after you had showered. 
Best face creams for winters in India
5. mCaffeine

Cocoa Butter Moisturizing Body Lotion
The mCaffeine Choco Body Lotion is a soothing skin moisturizer to replenish the lost moisture for dry skin. The lotion also tones the dry skin and gives longer periods of hydration without stickiness. It is perfect for everyday moisturization and its mood-lifting chocolaty aroma is an add-on benefit. This lightweight whipped body lotion has a subtle refreshing nutty scent. It hydrates the winter dry skin and leaves the skin feeling soft and smooth.
Best The body Shop Fragrance Mists
6. Dove Purely Pampering Almond Body Lotion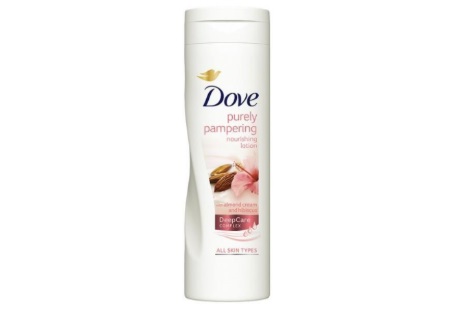 Dove Purely Pampering Almond and Hibiscus Body lotion has a formula rich in the almonds and hibiscus. The almonds in this hydrating body lotion are good for the skin hydration and healing. Our dry skin can also be problematic at times when the skin gets itchy and rashes. This lotion is slightly thicker in texture but absorbs in the skin nicely. A lot of the winter lotions are high in thickness which means that they form a layer over the skin protecting from the harmful UV rays. This is moisturizing oil lotion that is a blend of the natural nutrients and essential oil. The Dove creamy body lotion has the almond seed extract and is for all skin types.
7. Nivea Cocoa Nourish Oil in Body Lotion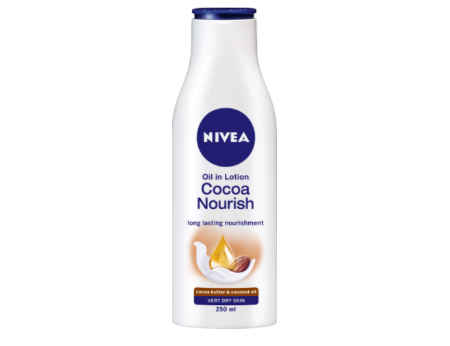 Nivea introduces this first ever Oil in Lotion, Cocoa Nourish for Very Dry Skin that has the new technology. It is enriched with Coconut Oil and Cocoa butter. The oil content along with cocoa butter makes this a very good and affordable winter body lotion for very dry skin. The rich creamy texture of cocoa butter is soothing and skin healing.
8. Vaseline Intense Care Advanced Repair winter body lotion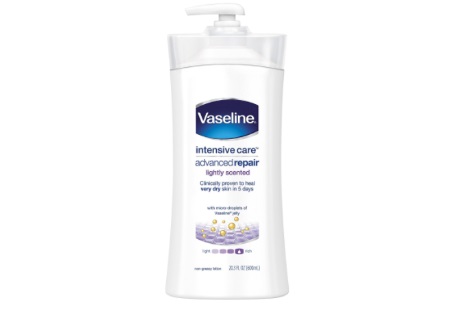 Vaseline makes several body lotions and this is very hydrating that is made for the dry skin. Very dry skin needs adequate moisture else the skin gets scaly and ashy looking. This Vaseline lotion is rich in emollients that are very moisturizing. It moisturizes to relieve very dry skin and keep skin restored for 3 weeks. The fast absorbing formula to give non greasy smooth feel.
9. D'VENCE Winter Edition Body Lotion
It's a deeply moisturising creamy product for winters with Tea Tree Oil and Shea Butter for Dry Skin. With no parabens, mineral oils, sulphates, and chemicals, this has pure Australian tea tree oil, French shea butter, Italian olive oil, vitamin A, B and E. It's an ultra-nourishing oil based lotion, with deep layered absorption technology. It's moisture locking effect and rich nourishment formula, penetrates uniformly to treat damaged skin.
10. Joy Honey & Almonds Advanced Nourishing Body Lotion
Its advanced nourishing lotion is enriched with the goodness of Almond Oil, Honey & Vitamin E. Honey is known to moisturise the skin making it smooth, firm and glowing. Almond oil protects the skin from roughness, dryness and wrinkles. Joy Body lotion relieves dry skin by retaining moisturise in the skin intensely to provide smooth, soft and supple skin. It absorbs into the skin quickly, making it firm and healthy without leaving it greasy and oily.
So these were the top best body lotions for winters in India that one can try out. Which is the body oil or lotion that you like?