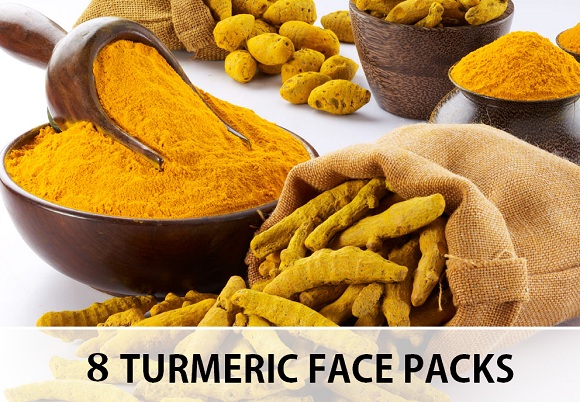 Best Turmeric face packs for fair skin, pimples and glow on the face
Turmeric is a commonly known spice in India, which is known for its antibiotic and antibacterial properties. Remember, when you had cold, cough or minor fever your grandmamma or mum used to give you a glass of milk with turmeric, the reason was the goodness of the milk with turmeric's properties. Turmeric can also be used to enhance the beauty of the skin and complexion. You may have come across Ayurvedic skin care preparations like skin creams, herbal face packs or face lotions where turmeric or Haridra is used as a skin lightening agent or as to combat the pimple infection. Even the traditional ubtan recipes will have turmeric powder as vital ingredient.
Turmeric Face packs for Different Skin Types
Here, we will share some easy to do turmeric face packs that you can make at home and get the benefits of turmeric packs for your skin.
1. Turmeric face pack with milk cream
Take two teaspoonful of Malai which is also called as milk cream in a tiny bowl and put 2-3 pinches of turmeric powder. Mix up well and apply that on the face. This turmeric pack lightens the facial skin complexion, can be tried on the body as well and is very hydrating for dry skin to revive the dry patches.
2. Turmeric face pack with yogurt
Mix 2 teaspoonfuls yogurt/curd and add ¼ teaspoonful of turmeric powder. Mix and apply evenly on the face. This is ideal for all skin type and is good for skin whitening and brightening.
3. Cucumber juice and turmeric facial pack
Yet another turmeric face pack can be made with the help of using 2 teaspoonful of cucumber juice and mixing ¼ teaspoonful of turmeric in it. Apply this on the face and wash after 20 minutes. It makes complexion brighter and takes away the dullness.
4. Turmeric pack for pimple marks
Mix some 3 pinches of turmeric powder with 2 spoonful of tomato juice. Mix and use on the face as turmeric face pack. This is highly effective for pimple marks and makes the skin spotless when this pack is used every other day.
5. Honey and Turmeric face pack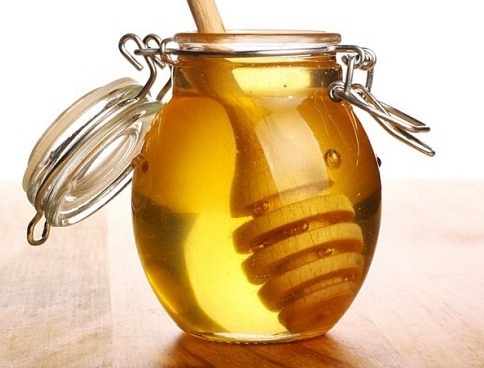 Honey is good to hydrate the skin and it retain skin's natural moisture therefore this turmeric face pack with honey is best suited for fairness for dry sensitive skin. Mix 1 teaspoonful of honey and add 3 pinches of turmeric powder. Use it on face and rinse after 20 minutes.
6. Neem, Tulsi and Turmeric face pack
Another face pack with turmeric which is suitable for teenagers who have pimples or adults who are facing acne issues. Mix 1 teaspoonful of neem powder and crush few tulsi leaves in it. Add 2 pinches of turmeric powder and make a paste by pouring some rose water. Mix this pack well. Apply and rinse after it gets dry. It heals and cure pimples by clearing the bacterial infection since all the three ingredients are high on antibacterial properties.
7. Turmeric pack with clove with rose water for acne
Cloves and turmeric make a great combination to treat acne on the face. Crush few cloves to make a paste and add some sandalwood for the soothing base and add 2 pinches of turmeric in it. Mix these ingredients with some water or rose water. Evenly apply on the face concentrating over the acne and wash after 20 minutes. Mild burning would be there due to cloves.
8.Turmeric face pack with red sandalwood for fairness
Sandalwood can also be added to turmeric to make a fairness turmeric face pack. This pack is soothing, takes off the impurities, oils from the skin and gives fairness because of the turmeric and red sandalwood in it. Mix 2 teaspoonful of sandalwood with rose water and add 3 pinches of turmeric to make smooth paste. Apply this face pack on the face and clean the face when it gets dry.

SO, these were the turmeric packs friends that you can try to get fair skin and spotless skin.
Do check out our latest video on how to get fair skin overnight in Hindi. and please subscribe to my channel friends.