Best Beauty Tips for Beautiful Face and skin
Our face is our identity and all of us wish to put the best face forward. Which means we wish to get our best beautiful at our best. For a beautiful face a beautiful blemish free smooth skin is a must. There should not be any dark circles under the eyes. There should not be any unwanted facial hair like on upper lips, foreheads etc. And finally we wish to have a beautiful smile. So, we feel that the lips should be softer and they should be pinkier.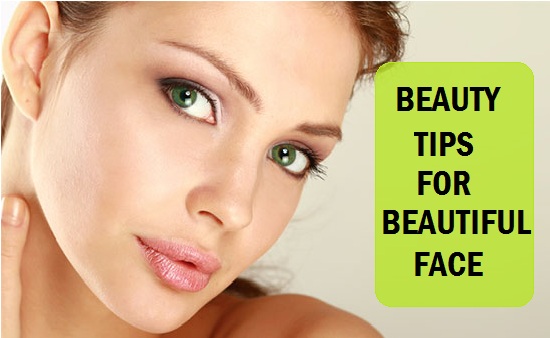 Our today's post will cover some easy tips that will help you to achieve all these things naturally. But it requires some dedication to do the remedies regularly. Okay, so let's see these best skin care tips how we can get the best of ourselves for a beautiful face.
1. Beauty tips for dark Circles
Not taking enough sleep gives us darkness under the eyes. So, to eliminate the dark circles. Apply almond oil daily under the eyes. Or use some potato juice daily to massage under the eyes. This will brighten the eyes and take away the dark circles. You will get attractive eyes.

2. Beauty tips for puffy eyes
Puffy eyes can make you look sleepy so to get rid of the puffiness.
Take a cloth and an ice cube.

Wrap the ice cube in the cloth and then gently press the ice cubes on the eyes.

This ice therapy will take away the puffiness from the eyes.
3. Beauty tips for softer pink lips
To get pink lips, you can use some milk cream and mix little bit of (haldi) turmeric powder in it. Apply this on the lips and massage. Keep this overnight. This makes the lips softer.
4. Beauty tips for lip pigmentation
To vanish the pigmentation on the lips. We can use some ghee and turmeric.
Take little bit of ghee in a spoon.

Just few drops is needed so do not waste the product.

Take only 2-3 drops then add 1 pinch of turmeric powder in it.

Mix and apply on the lips. Keep this overnight and wash in the morning.
5. Homemade tip for whiteheads and blackheads
Blackheads and whiteheads are very annoying to uproots them you can try this easy remedy.
Take some baking soda and make a paste of that with water.

Apply this on the whiteheads and blackheads. Keep that for 5 minute.

Then scrub this gently for 2-3 minutes.

Use this daily and soon the whiteheads will be popped out and the blackheads will be uprooted.
6. Beauty tips for dry face
Dry skin is problematic as we need to slather moisturisers constantly. Use this tip at night. This will help you a lot.
Take ½ teaspoonful of vitamin E oil and ½ teaspoonful of glycerin.

Mix them and massage on the face.

Keep this overnight wash in the morning. Do this daily.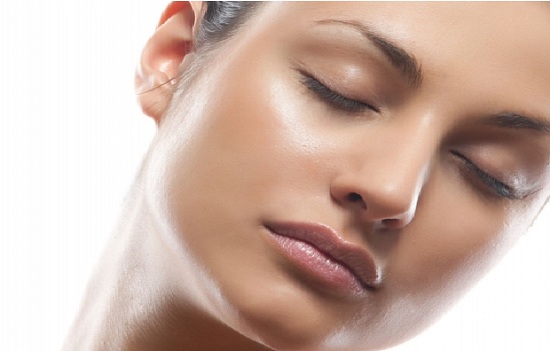 7. Beauty tips for oily combination skin
Oily skin is prone to acne and pimples thus to control the oils and to deep clean your facial skin pores, try this treatment.
Take some multani mitti powder and make paste with rose water.

Apply on the face and wash with water after 20 minutes.

You need to try this every alternate day.
8. Beauty tips for thicker eyelashes and eyebrows

Take some Castor oil and massage on the eyebrows and apply some on the eyelashes as well. This is known to thicken the eyelashes but how this is still unanswerable scientifically but I have seen the results. :) Yeah that's my eye. But I have used some brow powder too. :) but I have quite thick brows.

9. Beauty tips for glowing face
Glowing skin is everyone's deep desire. You can easily achieve that with this facial pack.
Take 2 teaspoonful of oatmeal. Add 2 teaspoonful of honey in it.

Keep this aside for 5 minutes. Then apply evenly on the face.

Rinse the face after 20 minutes. This is excellent to give a healthy glowing skin.
So, these were some of my favorite beauty tips for a beautiful face that cover most of the problems that we have. Try them as per your beauty concern but be consistent to see great results. :)