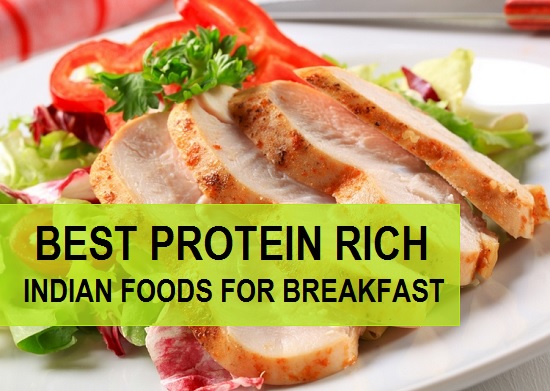 Protein Rich Indian Foods for Breakfast: We all require proper nutrition to remain fit and healthy. Lack of adequate diet leads to many health issues like obesity, stress, and others. A full health can be acquired with the help of regular exercise and right diet. A right diet comprises of taking carbohydrates, proteins, fatty tissues and other micronutrients for growth and constancy. Hence, we should take care of our everyday intake of all the foods There are also the Indian foods for the weight loss.
To step pace with a hectic lifestyle and busy schedules, we overlook the importance of our wellness. To further up the metabolism and generate energy for all the day, it is essential to eat breakfast daily. Merely having a breakfast is not enough, we shall include protein rich foods in it. Protein helps in building the tissues and body cells. It promotes the metabolism and keep you full for the long time. It is an assumption that only Non-vegetarian foods contains high proteins, but it is half true, Vegeterian food is also enriched with proteins and beneficial fats.
Best Protein Rich Indian Foods for Breakfast 
Today I am sharing some high proteins Indian foods for breakfast:
Whole wheat, egg white sandwich:
Eggs are rich in proteins that help build the muscle mass, protect the blood cells and induces stamina and vigor. Whole wheat bread consists of great quantity of proteins and carbohydrates. It is also high in fiber that aids digestion. This sandwich is full of protein power and can be taken on a daily basis for breakfast. Moreover, this tastes good and wonderful for starting a day without feeling sluggish. The protein powerhouse is best for the kids and adults alike.
Oatmeal:
Oatmeal or oats are a great source of natural proteins. These are considered as a great while grain that boosts the energy levels and builds immunity. Moreover, oats will keep your heart healthy by reducing the bad cholesterol from the body. Do you know, that every 100 grams of oatmeal contains 2.4 grams of protein. It is a good source of fiber and consist low-fats. For breakfast, take a bowl of oatmeal and add 1 glass of milk in it. Milk and dairy products are a good source of proteins.
Banana and almond shake: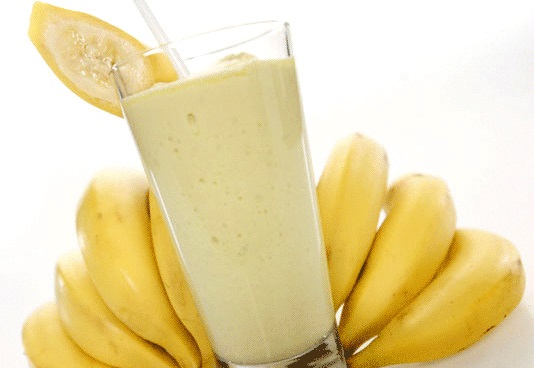 This banana almond rich milk shake is enriched with high portion of proteins. Bananas give a perfect blend of all nutrients like carbs, proteins, fats and potassium. It also aids low weight and lack of energy. It prevents problems like diarrhea and weakness. Almonds are rich in protein and come in nuts category. It reduces high cholesterol and low blood pressure. If you wish to have something that tastes good and also gives you essential protein then this is amazing to have at least 3 times in a week.
Here is the recipe to make it:
Take 1 glass of skimmed milk and add 1 mashed banana in it, Now add 10 water soaked almonds in it. Blend it all and your perfect protein rich breakfast is ready. You will not have to add any sugar in it since banana is there. This protein rich shake will fulfil the  amount of daily protein requirement. 
Steamed idli:
Idlis can be made with rice paste or rawa. Both are rich in fiber and healthy nutrients. Idli batter is a combination of curd and rice flour. Curd contains high amount of proteins and fiber. This a light and perfect protein rich breakfast for south Indians. Moreover, this can be eaten with sambhar which is rich in vegetables and pulses. Pulses or lentils are yet another vegetarian source of protein. This protein rich breakfast will be ideal for people of all ages.
Omelette:
Omelette is made up of eggs. Eggs are rich in proteins and fiber. It is an easy to make dish for breakfast and keeps the hunger away for long hours. It is a perfect breakfast. Drink fresh orange or other juice, complimentary to it. You can use some olive oil for making the omlette so that your fat content is low and olive oil is very good for the heart. For people who can eat eggs, this is one of the best breakfast dish to get the daily dietary required proteins. 
Cottage cheese paratha: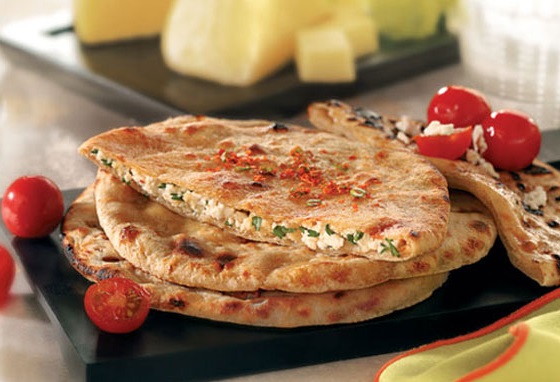 Cottage cheese is full with proteins and essential fatty acids. A whole wheat paratha stuffed with cottage cheese and some seasonings can be considered as a protein rich breakfast. It will energize you for all the day. This stuffed parantha will certainly keep you energized all day long and gives ample amount of proteins. 
Soya paneer (tofu) pancakes:
Vegetarian people can take soya paneer in their breakfast to get high proteins in the consistency. It is a nutritious dairy product that consists of low fat, high fiber and high protein content. It also boosts the metabolism that burns calories faster than before. You can make soya paneer paratha, sandwich or veggie and take in your daily dietary supplement for breakfast. This is one of the best things to try for the breakfast.
Uttapam:
It is the most commonly eaten dish in breakfast. This is filled with veggies and spices. It also contains curd that is rich in fibers and protein. This food is a complete pack of proteins and other nutrients. This is a great delicacy for the south Indian people and many people love it. It not only tastes good but it is also very healthy.