By Ratna Balani
Aishwarya Rai Beauty tips, Diet and Fitness tips
The most beautiful woman on this planet Mrs. Aishwarya Rai Bachchan. The former Miss World 1994, began her career as a model and actress. She hit gold at the Box office from her movie Hum Dil De Chuke Sanam. After that everyone was struck by her beauty and appeal. From her pictures to fashion displays, she reached to the heights with dedication and tough work. Those dark blue green eyes and fair complexion, draw people's attention on her. Her porcelain complexion is to die for and Aishwarya Rai's Beauty is timeless.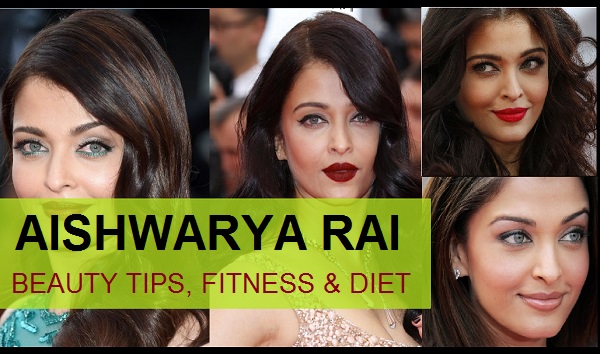 Aishwarya admits that she usually do not add an option to the gym to lose pounds and look sexy. She is genetically thin and slender. Even later on giving birth to a child, she does not get to any rigid workout sessions. She took her time to shed those extra kilos to get back in shape. Even though she got a lot of flak for that but she lives on her own terms. Let's focus on Aishwarys Rai's Beauty tips, her fitness tips and diet mantra in this post.
Aishwarya Rai Beauty Tips and Secrets

Aishwarya Rai Bachan has a healthy and radiant skin. Every girl wants to know her beauty secrets and how she manages to look so beautiful at the age 40 plus. Let's have a look at her beauty tricks and how you can look stunning like Aishwarya:
She drinks, fresh juices to get a radiant glow on her face
Aishwarya Rai takes sound sleep about 8 hours to protect the skin against ageing and wrinkles
She drinks lots of water to look fresh and youthful all day
Aishwarya Rai uses pinks, ruby, brown and peach colors to highlight her lips and look more sensational. You can also see Aishwarya Rai's favorite lipstick shades in our post here.
Aishwarya tried out a great deal with her physical composition and hair, it is clearly visible every year by her appearance on the red carpet.
Her makeup brands include MAC, Bobby brown, NARS, L'Oreal etc.
She does not step out without: sunglasses, lip balm, perfume, neutral lipstick and sunscreen.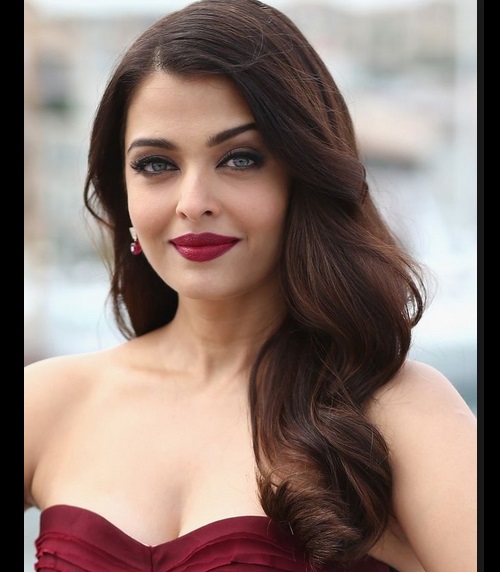 Aishwarya Rai skin and hair care routine:
Aishwarya is blessed with fair warm tone complexion, so she follows a basic skin care routine of cleansing, scrubbing, toning and moisturizing. She adds to facial masks at one time in a month. And she takes 2 sittings in spa every month for her long and smooth hair.
She uses a lot of home made remedies to get healthy skin. Gram flour pack is her favorite exfolitator.
She regularly drinks lukewarm water with lemon and honey early in the morning. This induces her metabolism and burns calories faster. Eventually impart a healthy glow on the face.
She often takes natural hot oil treatments to look young and attractive.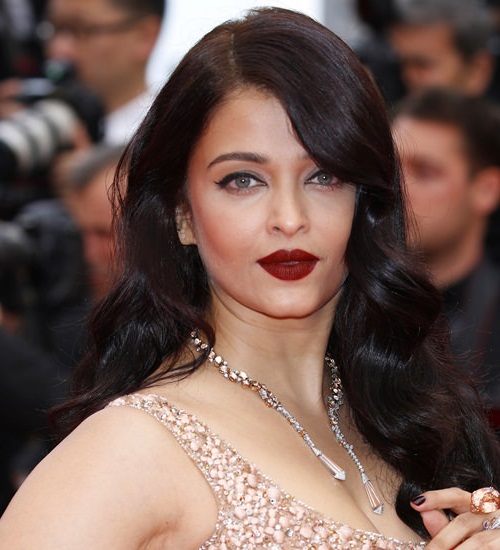 Aishwarya Rai Fitness Mantra:
It is noticeable that Aishwarya Rai Bachchan has gained some weight after giving birth to her daughter Aaradhya". Only it does not bother to her and she hears it as a modification in the spirit and body. She did not drastically became slim post pregnancy rather she took her time and enjoyed the motherhood. Media and people have slammed her for that out of shape body but she was untouched and did not care. That is something a woman with dignity and stand can do since it is her life her kid and she has full right to enjoy that phase with her kid.
Despite gaining weight, she do not hit to the gym daily or 4 times in a day.
She has switched to yoga and meditation to live a stress free and happy life
She likes doing brisk walk daily, this is the easiest way to stay fit and fab.
Her busy schedule includes, light workouts in the morning.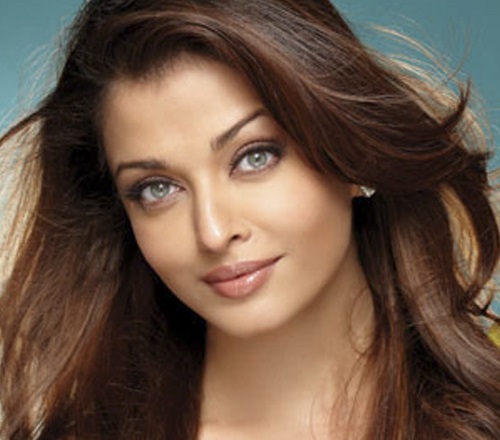 Aishwarya Rai Bachchan's diet plan
The most elegant and graceful star follows a perfect diet routine to maintain her body shape and firmness.
She takes oatmeal, a toast in the breakfast along with a glass of fresh juice
She eats nutritious and non-fatty snacks in the mid time.
She likes to eat 2 chappatis, brown rice, boiled veggies and some hung curd in lunch
She intakes variety of fresh and seasonal fruits in her evening snack.
At night, she eats chicken with brown rice with some boiled veggies.
She also avoids taking excess caffeine during the day or night
She does not smoke or drink alcohols
She does not eat fried and junk foods at all
She also likes brown rice over white
She drinks green tea twice a day to boost up her metabolism and look sexy like ever.