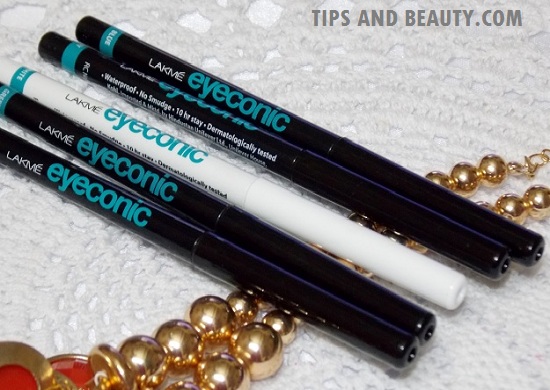 Lakme Eyeconic Kajal Pencils Review, Price and Swatches
Lakme has launched these Eyeconic kajals and eye pencils which I think are one of the best colored kajals and eyeliners. I absolutely love these Lakme kajals. Do you know that these kajals are available in 5 different shades like White, Green, Grey, Blue and Brown. It is also available in the regular black but I didn't include that Lakme Eyeconic kajal in this collection. Colored kajals are good to accentuate and beautify the eyes by giving them some pop of color other than the regular black. I like that these colors are not too bright but mostly on the darker side which makes them great for everyday use without looking too much on the eyes. The good thing is that these can be used as eyeliners. I use them as eyeliners because they are as good as waterproof eyeliners and stay all day long. Okay, so let's start the Lakme Eyeconic kajal review.
Price: Lakme Eyeconic kajals are for 250 Rupees though you can buy these for less online.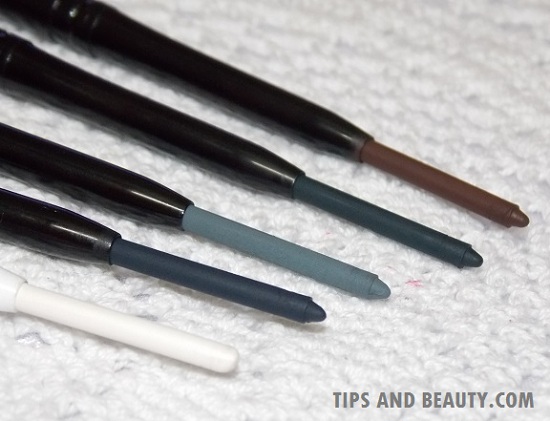 1. Lakme Eyeconic Kajal in White
You can do so much with an white eyeliner which I will be sharing soon in a different post. I have always wanted a good Indian white eyeliner but there was none. So, with this Lakme Eyeconic white kajal, this space was filled. This kajal is not a matte white but it is a pearly white color that can be used as kajal on the waterline to make the eyes look bigger and brighter. Just a tip: If you have darker skin color then try a beige shade instead of white. This is quite creamy but at times I think when I use it to highlight my brow bone then rubbing them is a bit difficult so I had to blend it very fastly else it gets up pretty quick.
2. Lakme Eyeconic Kajal in Green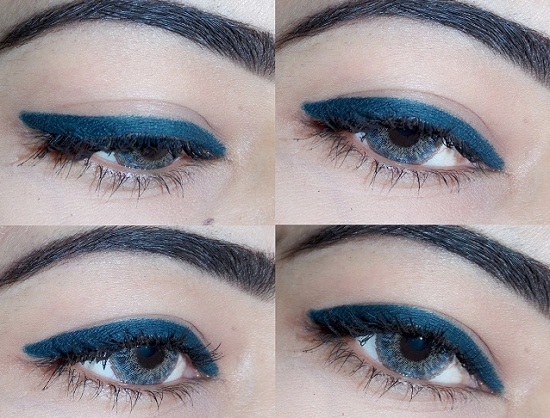 Lakme Eyeconic Kajal green is a beautiful dark green color which has a emerald like color but with no shimmers. It's a matte kajal. This can be worn on the waterline and over the eyes as eyeliner and it look really beautiful. This is one of my favorite from this range. It is very pigmented and within one swipe we can get a rich looking pigmented stroke. Such a rich color it has. It stays on my eyes for all day long and on the waterline for good 4-5 hours.
3. Lakme Eyeconic Kajal in Blue
Blue is a dark blue which looks almost like the green one but again a very beautiful color. These are the colors that can be used on all the Indian skin tones. Blue and green also looks really beautiful on the dusky skin tones. I keep on repeating what looks good on dusky skin tone or not as I really don't want that you buy something just because the color is good. You will have to see whether that will look good against you skin color or not. Really I don't want you to waste your money friends.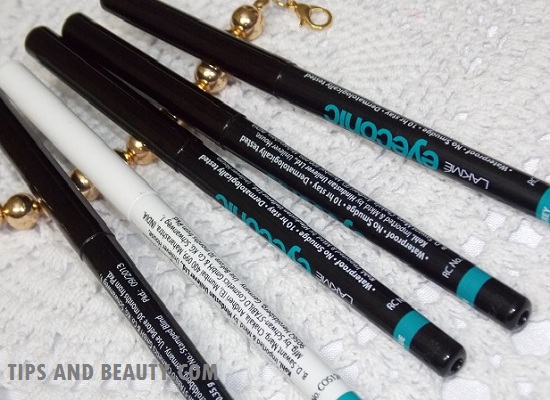 4. Lakme Eyeconic Kajal in Grey
Grey is a chalky greyish color which is a bit difficult to carry, I mean it will look good on the fair skin but not for the medium wheatish to dusky skin tones. It is creamy and stays for 6-7 hours but this color is not my favorite or something. I don't even have any recommendations for this color like when one can wear it as this is a very different color. 
5. Lakme Eyeconic Kajal in Brown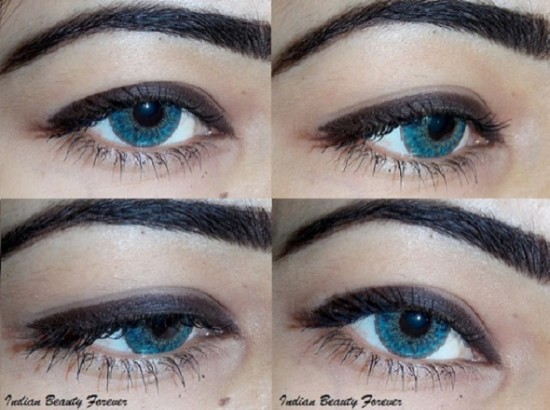 Brown is a very beautiful smokey color which is a great daily wear color when we get bored of the regular black kajals. I like wearing blacks and brown for a soft smokey look. It is also good to wear as eyeliner and create a smokey look using some neutral eye shadow. A brown eyeliner is a must have in the makeup kit. But again friends if your skin color is darker then this color will not be much visible. So, you can try blue, green and purples.
Pros of Lakme Eyeconic Kajal
Packaging is good as we don't have to sharp them

Easy to carry and apply on the eyelids and waterline

Applies well and isn't too hard which would tug or pull the eyelids.

Stays all day long on the eyelids due to its smudge proof formula

Stays on the waterline for 4-5 hours

It is smudge proof and water proof.

There is subtle pearliness in white color which can make it double up as an eyelid color.

All the shades are extremely pigmented and for very for the price.
Cons of Lakme Eyeconic Kajal
Grey color is a bit chalky else others are really good

At times they get slightly hard so, very subtle tugging is there.

No other con as such!
Rating: 4.5 out of 5
Lakme Eyeconic Kajals are available in 5 exciting shades. They are water resistant, smudge proof and very pigmented. These kajals can be used as eyeliner as they work great as eyeliners. They will last all day long. The retractile tube makes them easy to use and no wastage while sharpening them. I will recommend you to try these if you like any of the colors, which I am sure you do.