Ankle length pant designs look really trendy and attractive. The beauty of a nicely made ankle length pant can make your entire salwar suit outfit to another level. Ankle length pant designs are available in variety of patterns and Designs. Earlier the ankle length pants were just the plain and simple narrow fit pants, however in the current time, so many different designs and patterns are available. Women can go for the beautiful lace ankle pant designs or they can have beautiful embroidery and cutwork and ribbons and what not. So, here we have shared this catalogue of the latest ankle length pant designs and patterns for women. These ankle pants for women can be paired with kurti, tunic and even with the regular tops. There can be a variety of looks that women can create using the beautiful ankle length trousers pants.
Latest Designs Of Ankle Length Pant Styles (2022)
1. Beautiful Embroidered Ankle Length Pant With Suit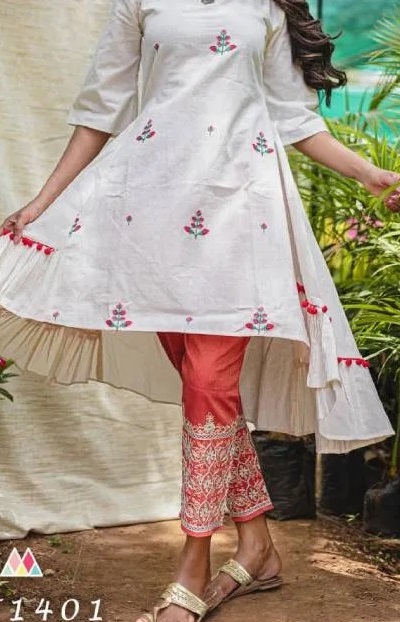 This is a really nice pant in coral color. The white embroidery on it looks really beautiful and amazing. This pant is paired with a high and low Anarkali kurta. However, this can also be paired with the short tunics and kurtis.
2. Straight fit plain simple ankle length pant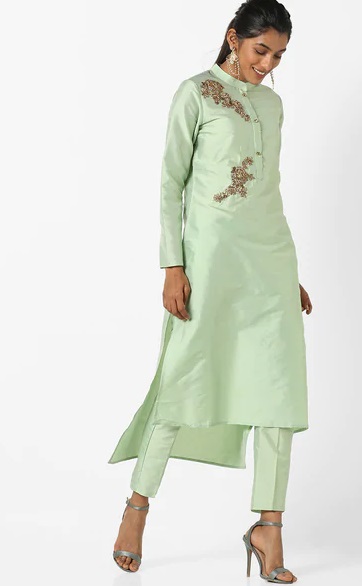 The plain ankle length pant in mint green color is paired with a straight solid mint green kurta with the high low pattern. It is a very formal kind of pants for women and it can also prepare with your shirts and blouses to create the office look.
3. Beige embroidered trouser pant with kurti for women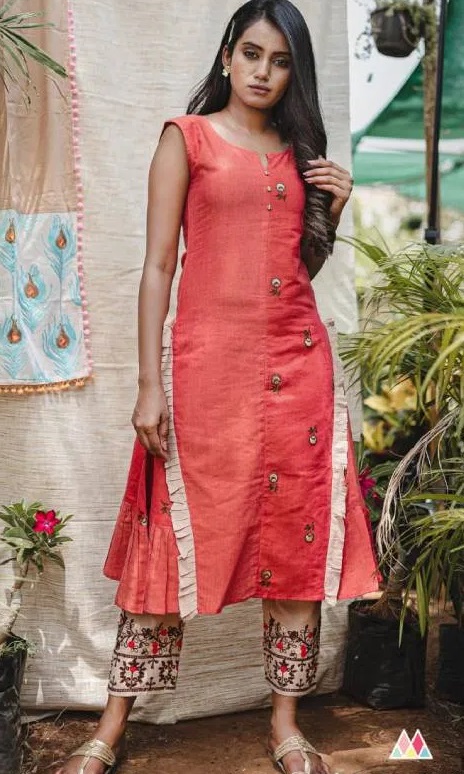 The beige is a color which looks really nice especially when paired with the brighter and darker looking upper wear like kurta, kurtis, blouses, shirts and tunics. Here, nice coral is paired with the embroidered beige colored straight fit pants.
4. White straight fit pant with the side cut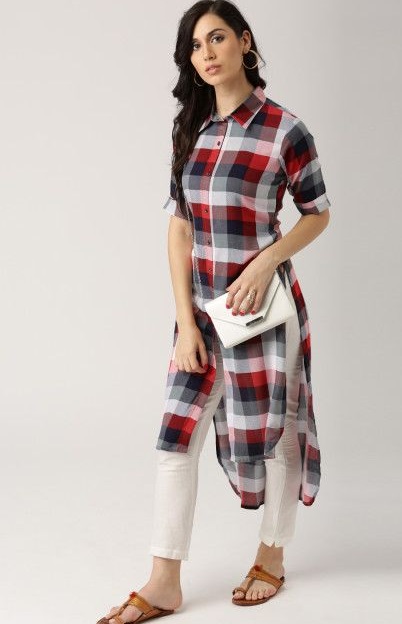 A white straight fit ankle length pant has to be there in your wardrobe if you would like to utilize it in a number of ways to create a different looks. Here, the ankle length pant has been paired with a printed nice high-low shirt. It actually looks beautiful and is made in a shirt style.
5. Embroidered ankle length pant with stylish kurta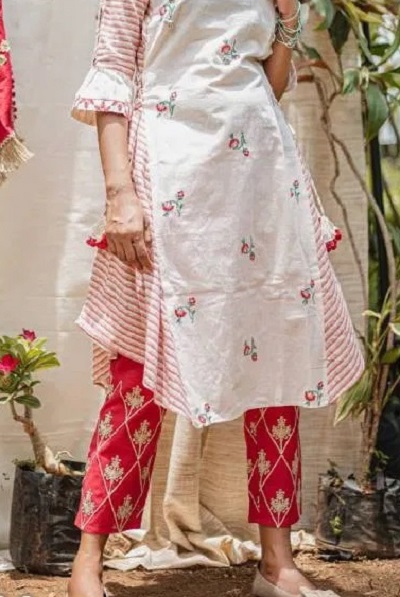 This can be your go to dress for your casual parties and also for your work and college. The beauty of this entire look is the nicely made pants paired with their casual wear kurtis.
6. Stylish Red Ankle Pants With Buttons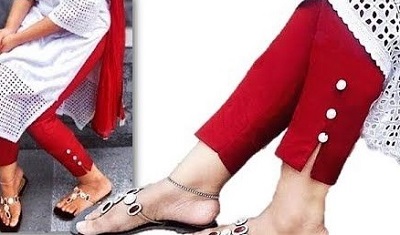 The trouser pants for women like a must have in your closet, because it has a nicely made straight fit design with the side cut and over the cut there are three buttons. It can be paired with the regular straight cut long kurti tunic and even the shorter kurtis.
7. Ivory Golden stylish length pants for ladies
It is not the regular ankle pant for women, however the pant style is a bit different because of the pattern. It has side buttons over a cut which is actually a slit.
8. Stylish Cotton lace work Pants for women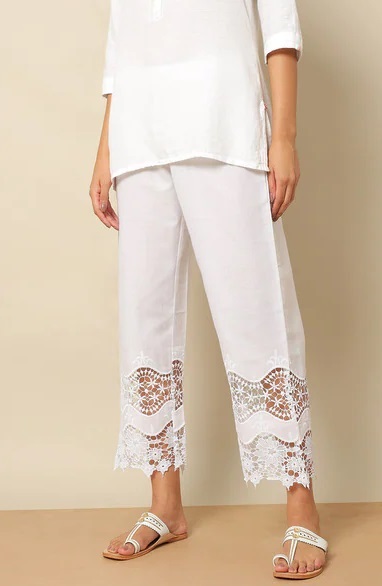 This is not just can be paired with the Indian wear, however it can be pair up with your tunic tops and blouses and shirts. So it is like that multipurpose product or piece of clothing that you must have if you would like to create different looks for your college, work, office and even for the casual and semi formal functions at home.
9. Stylish white ankle pant for women with cut work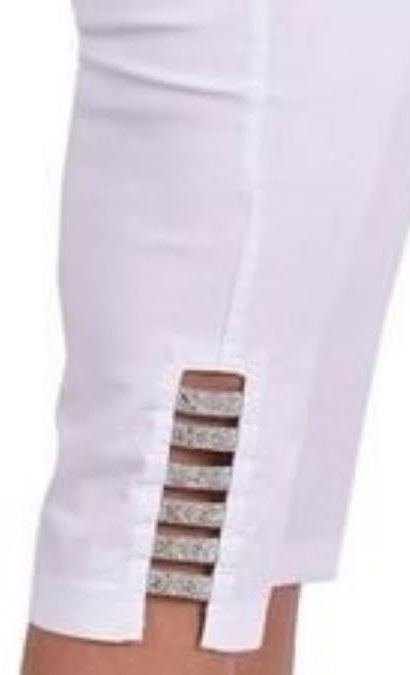 It's a nicely made trouser pants were in a side broad slit has strips of horizontal rows. It is a very nice fabric that can be paired with straight fit short kurtis or even with the longer kurtis.
10. Shirt cuff inspired trouser pants for women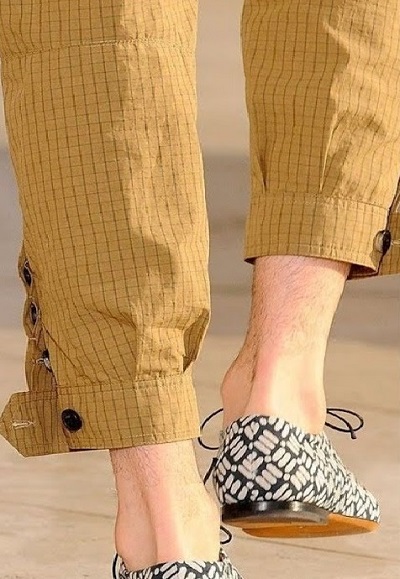 This is truly a very fashionable and trendy looking trouser pants for women. Forget the Indian wear like kurtis and tunics, however this piece of clothing is equally amazing to pair up with the shirts and blouses.
11. White ankle length pant for kurti and kurtas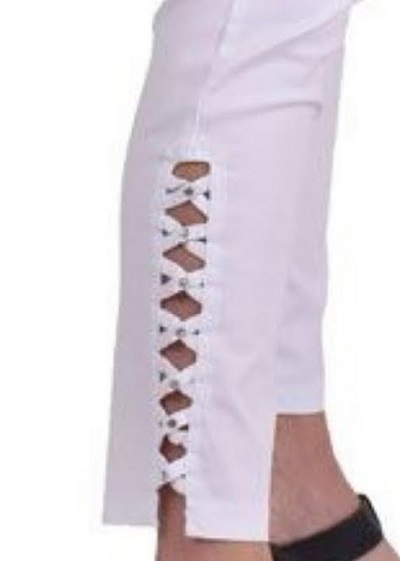 12. Transparent design with feathers trouser pants for women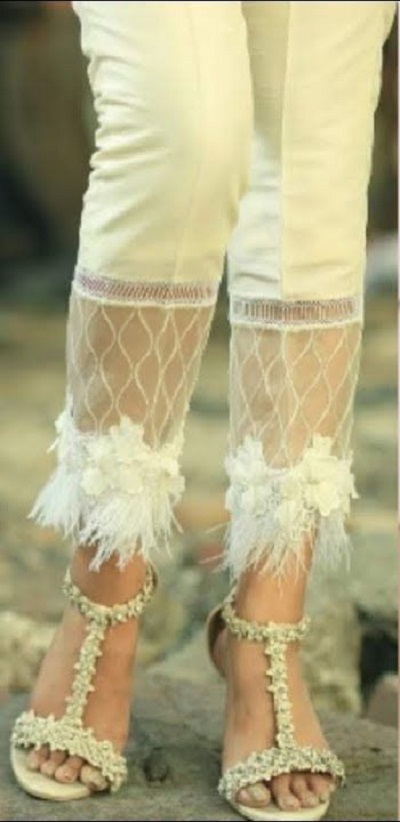 13. Stylish cut work and heavily embroidered party wear trouser pants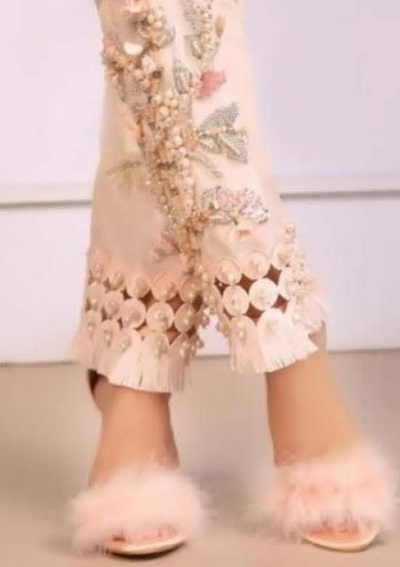 14. Beautiful white beaded trouser pants for women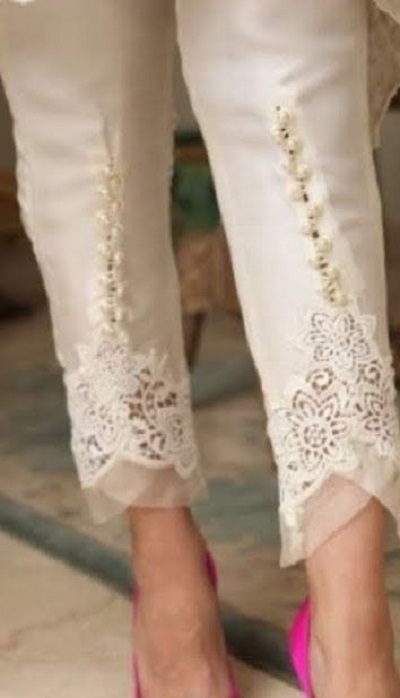 15. Plain White simple ankle length trousers Pants for ladies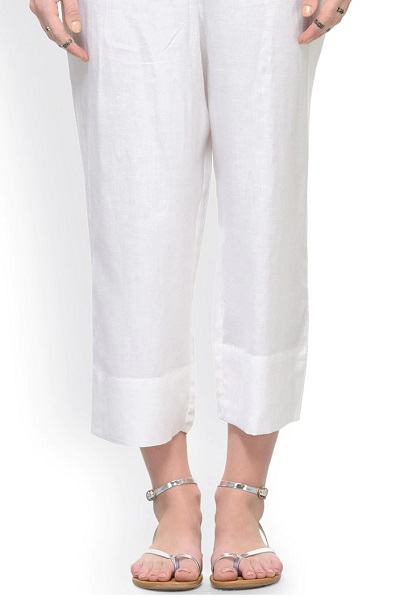 16. Dhoti pant inspired ankle length trousers for suit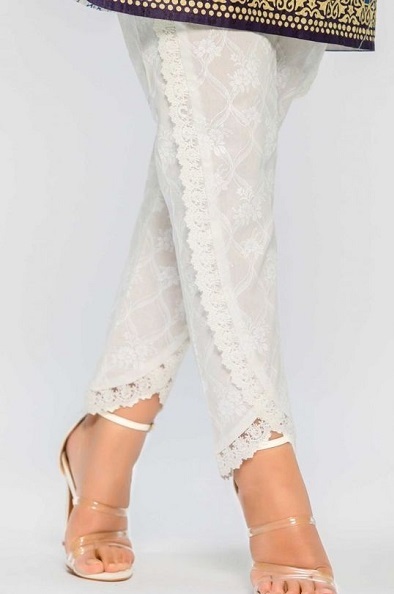 17. Button embellished ankle length pant for Kurta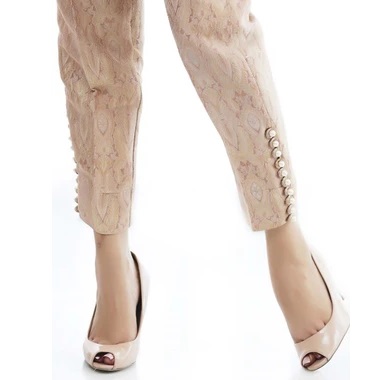 18. Stylish pattern ankle pant for kurta and suits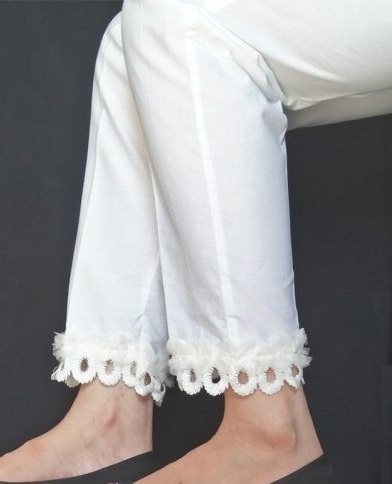 19. White designer pant for kurtas and suits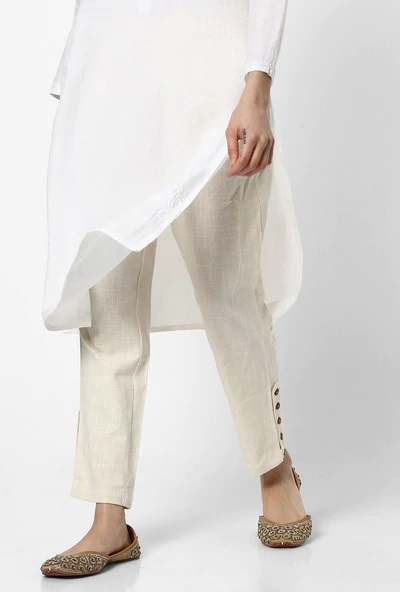 20. Simple side cut ankle length pant for women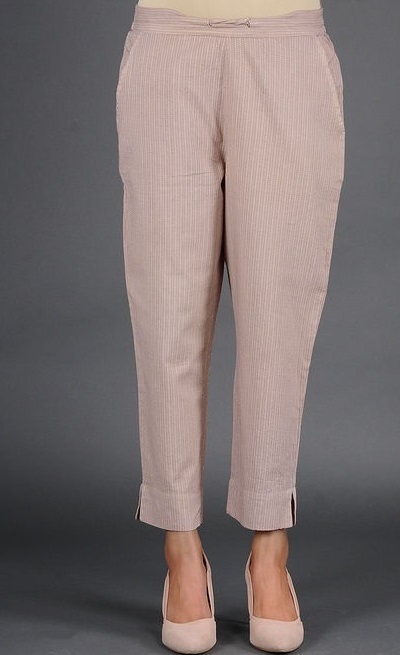 21. Magenta trouser pants for suits and kurta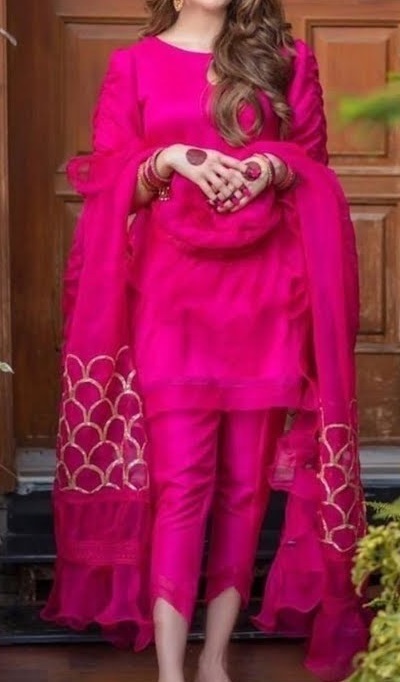 22. Stylish scalloped design trouser pants for women for kurti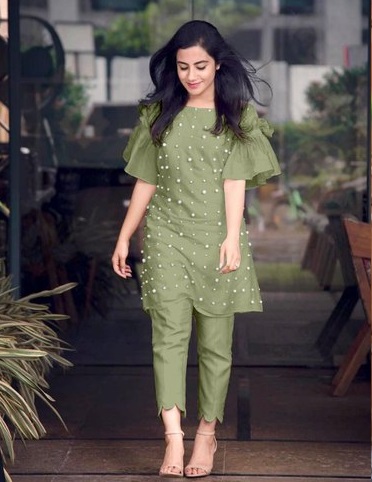 23. Navy blue embellished embroidered pant for women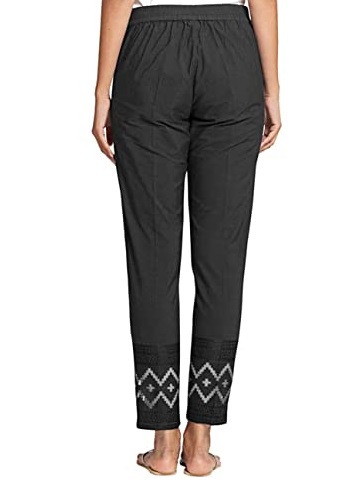 24. Full style trouser pant for women for suit
25. Thread work embroidered Pants for party wear suits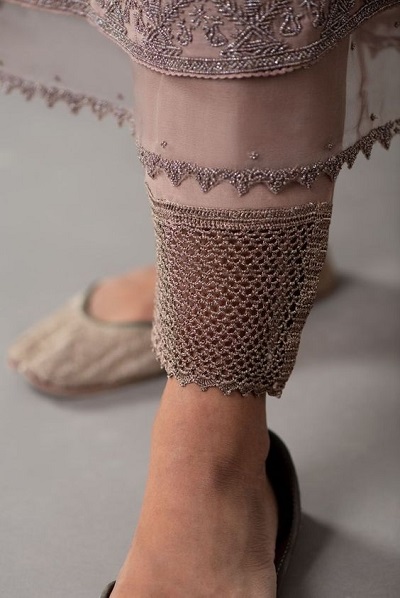 26. Golden ankle length pant for party wear suits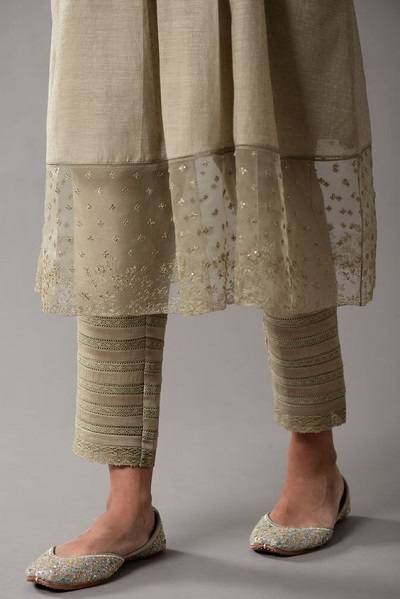 27. Lace embellished trouser pants for Anarkali suit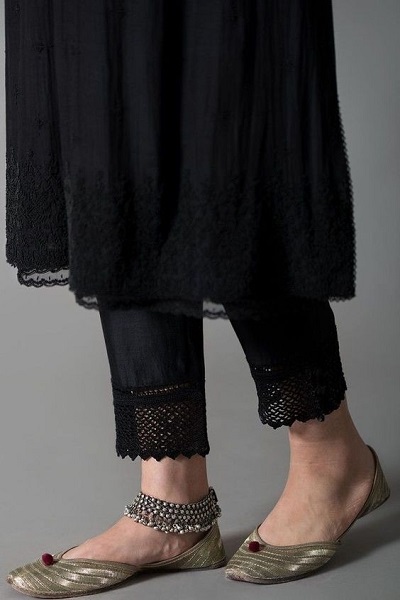 28. Black designed ankle length Pants for women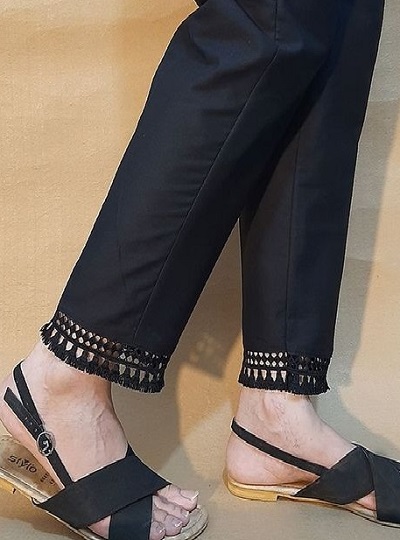 29. Golden beige embroidered trouser pants for suit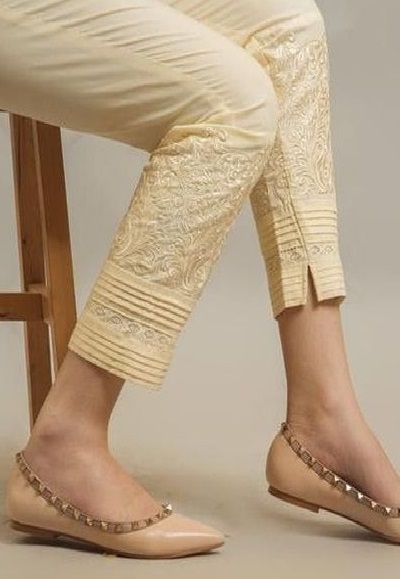 30. Stylish white button trouser pants for kurti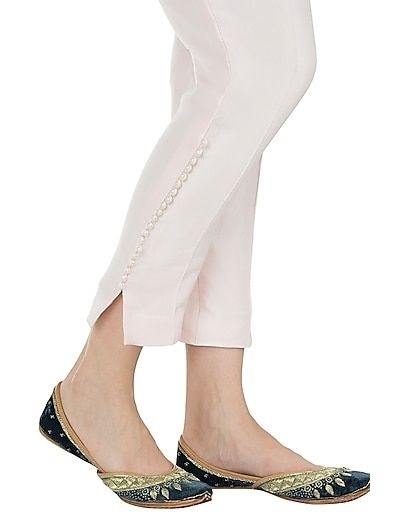 31. Ankle length pant with side cut in Denim fabric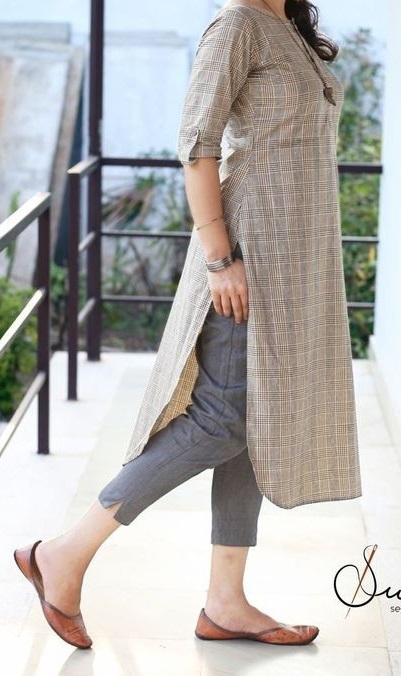 32. Stylish front cut cropped Pants for women with suit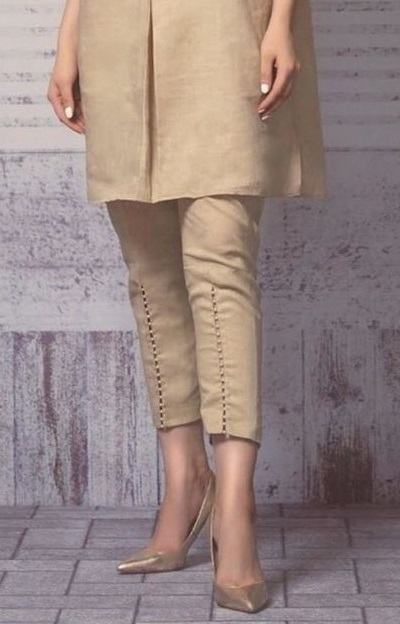 33. White cotton looped design ankle length pant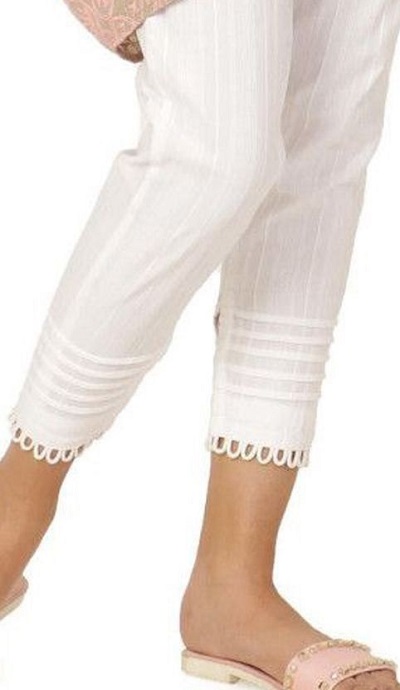 34. Designer Pearl work pant for ladies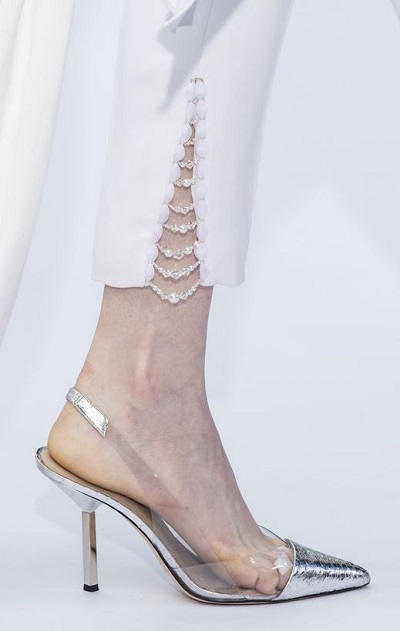 35. Party wear pleated design ankle length pant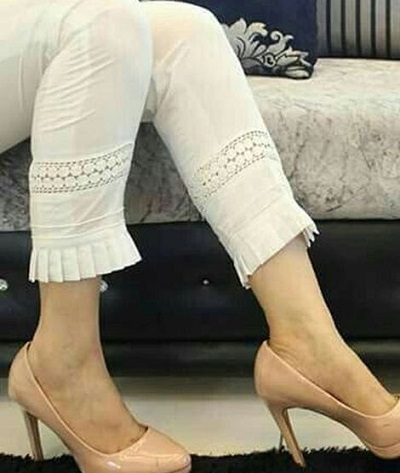 36. Side cut embroidered black pant for women for suits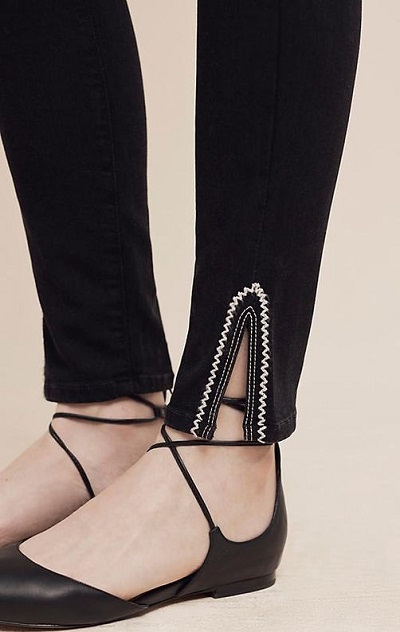 37. Side cut with button and full inspired crop pant for women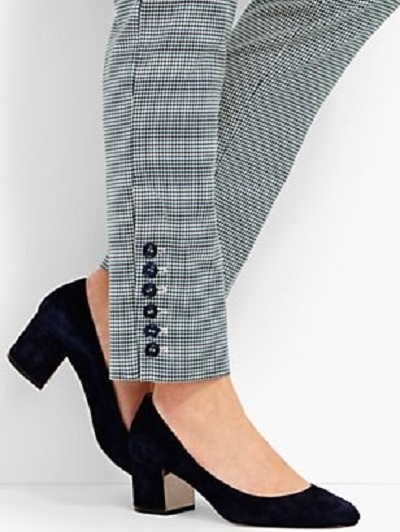 38. Party wear ankle length Pants for ladies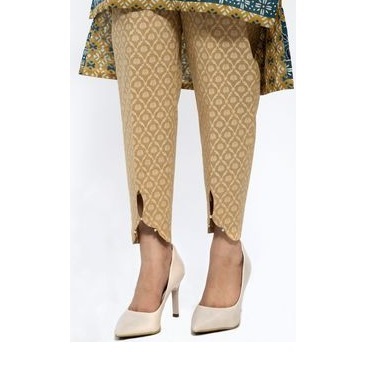 39. Designer side cut white trouser pants for kurta for ladies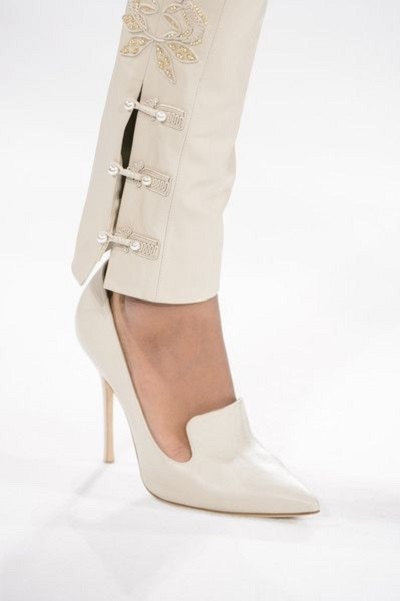 40. Stylish party wear ankle length pant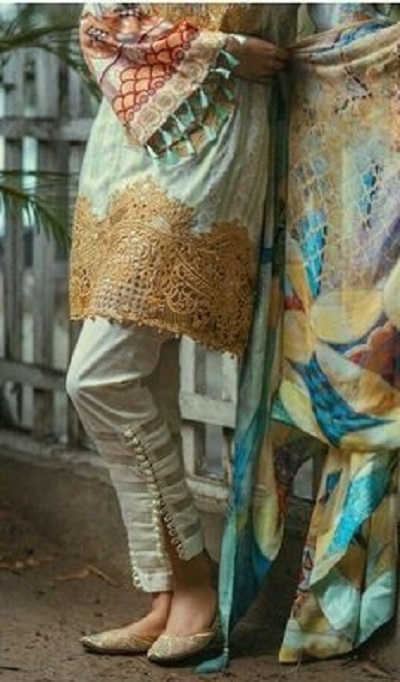 41. Beadwork ankle length pant for ladies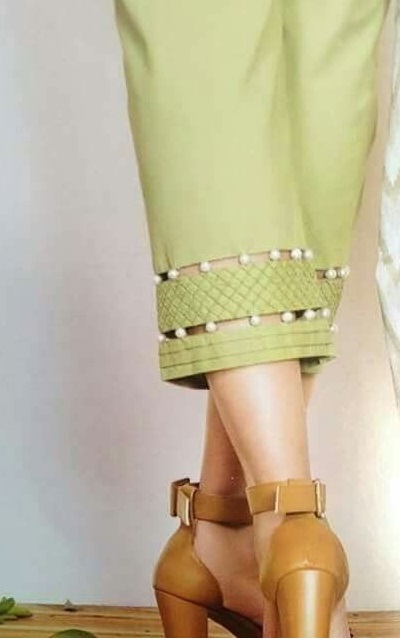 42. Tassels and pom pom inspired Aztec design ankle length pants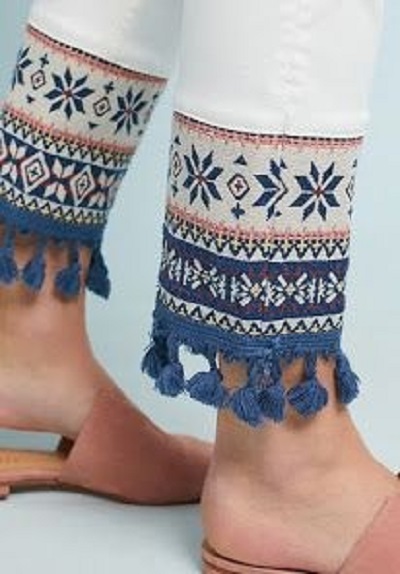 43. Beautiful lace and embroidery work black Pants for women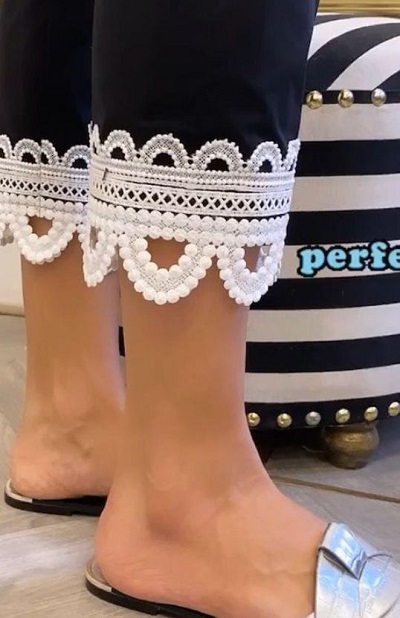 44. Nice Gota work ankle length Pants for kurta and suits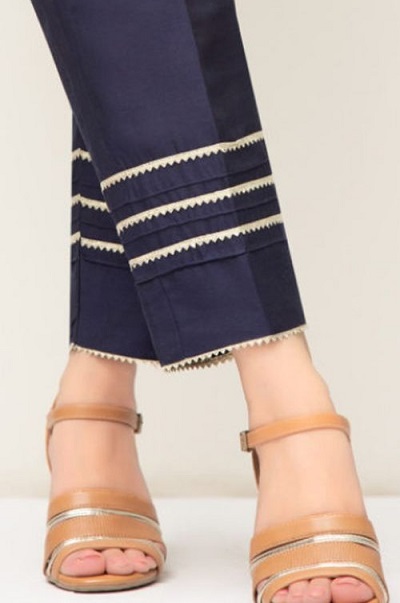 45. Lacework white crop and pants for kurta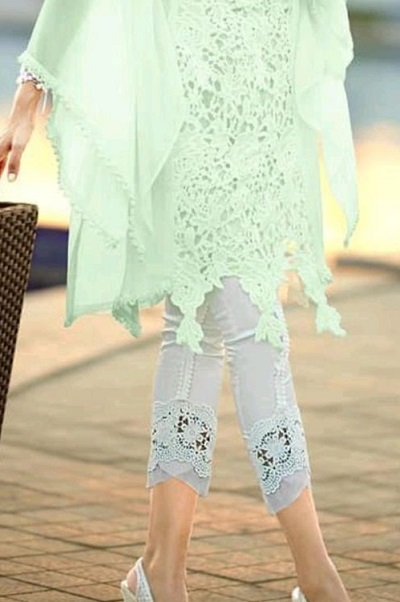 46. Ladies designer pants for party wear suits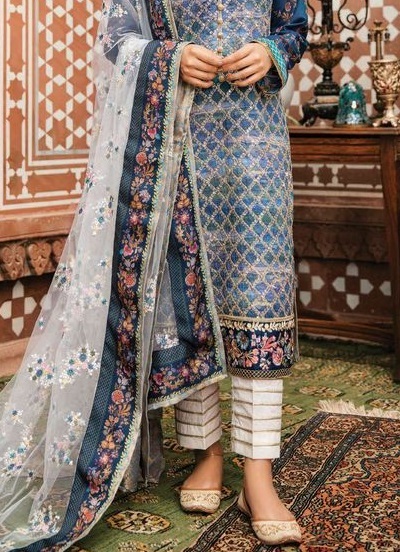 47. Dhoti inspired front cut ankle length Pants for women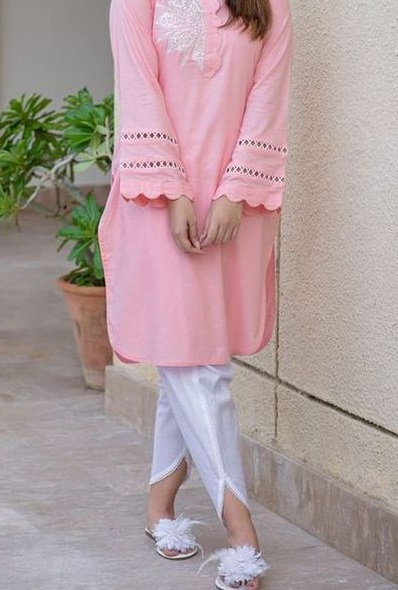 48. Designer white Pants for women for tunics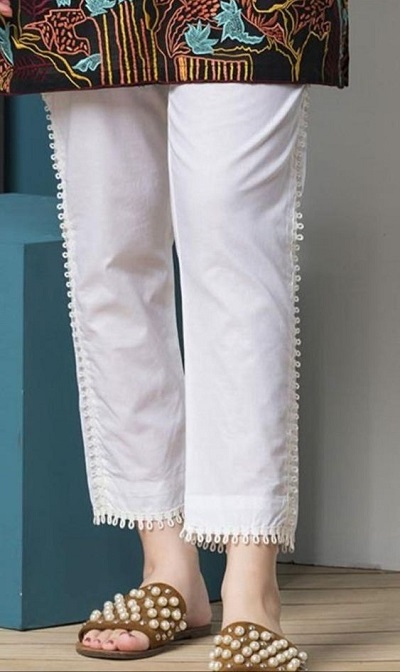 49. Ankle length palazzo pants for suit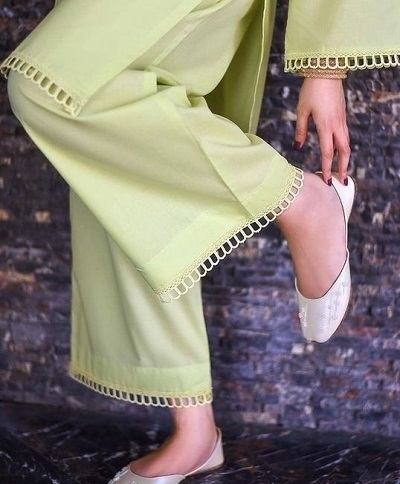 50. Party wear Steel grey colored embellished pant for kurta and suit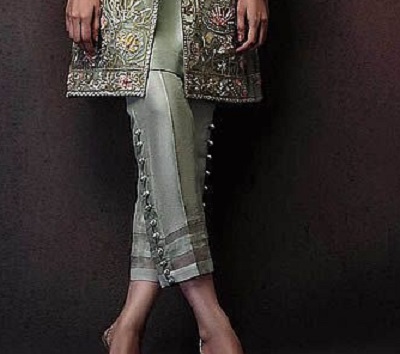 These are the latest designs of ankle length pants for women. These are other the designs that would look amazing.  One can pair of their party wear and designer suits with such type of stylish looking ankle length Pants. The beautiful pants are also available in cut work lace work which makes them look really beautiful and amazing.