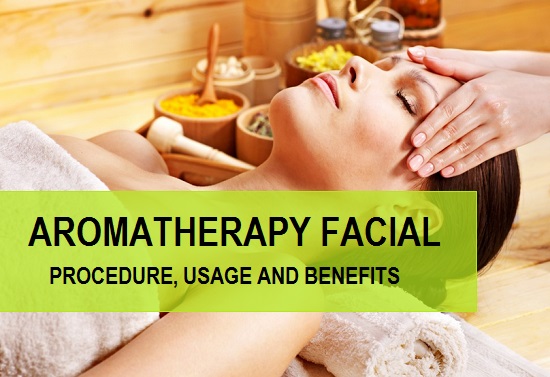 Aromatherapy facials and its benefits: We totally love looking beautiful and youthful and to attain this, we end up doing several efforts improve our skin texture and its overall wellness. Facials are the best way to pamper your skin. Every woman of 30 plus does prefer visiting salons to get their facials done. It completes the whole beauty care and adds natural spark to the skin. When it comes to selecting the right facial for the skin, you may discover it hard to choose the suitable facial according to your skin requirements. There is variety of facials offered in the market like galvanic facial, oxygen facial. One of the most well-liked and trending facial is aromatherapy facials.
What is Aromatherapy Facials?
Aromatherapy facial is one the kind of facial that is prepared with essential oils which deeply nourish the skin. At present days, it is among the top favorites of all beauties. The cause behind its popularity is the excellent outcomes at low monetary rates.
How Aromatherapy Facials beneficial to the skin?
Such facials give several benefits to the skin health and ensure proper care of it. Let's throw a look at the benefits of this latest facial method.
Prevents skin problems: The first and outmost benefit of aromatherapy facials is that it slowly works against skin issues like acne, blemishes, dark spots and red spots. The essential oils utilized in this facial process control the recurrence of such troubles.
Improves skin complexion: Dark skin tone people can try this facial to increase their skin tone. It also reduces pigmentation of the face and leaving a radiant glow on it.
Removes dead cells: This facial deeply cleanses the skin and clear all the impurities and dirt away. The essential oils like olive oil and rosemary oil deeply clean the skin cells and applies a fresh clean look.
Treats skin infection: Sensitive skin people suffer from many allergies and infections. It can be healed by applying anti-septic and anti-inflammatory substances found in rosemary, almond oil, olive oil and so on.
Soften your skin: The aromatherapy facials are done by using pure and effective oils that restore the skin moisture and gives a soft and supple feel. To achieve this, select lavender oil, olive oil and vitamin-E content in facials.
No side effects: Chemical based facials result in bad side effects. It may cause dryness, skin discoloration, allergies, spots and ageing. Aromatherapy facials are chemical free and give deep care to the peel.
Controls ageing: Essential oils like olive oil, almond oil, castor oil prevents pre-mature ageing. It naturally tightens the skin and unclogs the pores. It leaves your skin flawless and radiant.
Increase Skin health: Oils used in this facial consists anti-oxidants and vitamins that induce blood circulation and the formation of new skin cells. It maintains elasticity of the skin and gives suppleness to the skin.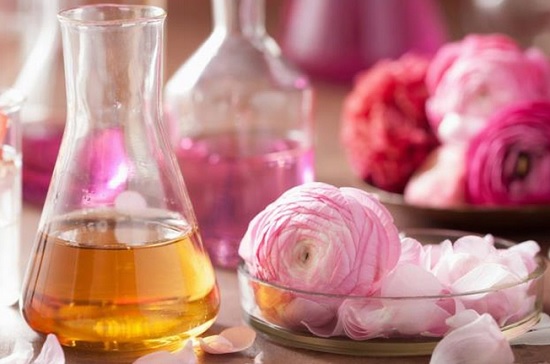 How to do an aromatherapy facial at home?
Now you can do this facial easily at home by following the guide given below:
Cleanse your face using a mild face wash

Steam your face by adding few drops of essential oil in the hot water and then put the clean towel in it. Squeeze out the excess water and apply this towel onto your face. Keep it for 2 minutes. Repeat it 5 times.

Now massage your face using olive oil or any other pure oil according to your skin type. Be gentle and do it for the next 7 minutes and let it sit for next 5 minutes. Lastly, clean it using wet towel or cotton ball.

Now take a natural scrub and scrub it on your face in circular motion for 10 minutes. You can also use a homemade face scrub to do the job perfectly.

Gently clean off the face with cotton and apply a homemade face pack and rinse it off with water. Or simply wash the face off with normal water.

In the end, apply a moisturizer on your face.
Tip: You can create an aura of aroma facial by lightening some fragrance candles and flowers around.