Astaberry Gold Facial Kit Review, Details and How to Use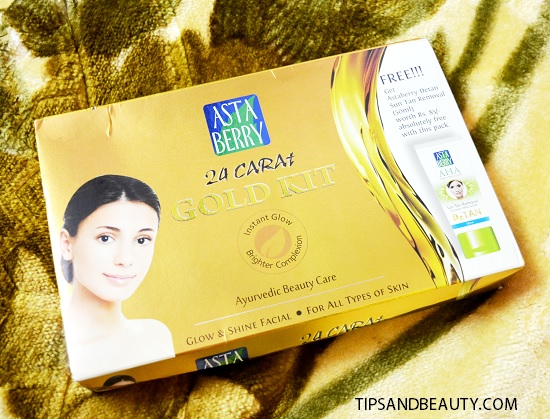 Hi girls, whenever we are invited for a party we think about what we are going to wear on that day and also we take care of the skin like scrubbing, polishing etc. Most of the times gold facial will top our list. This is so true so, to make the skin look like gold, Gold facials are very much in vogue. I will review this Astaberry Gold Facial kit in this post so, let's see friends, how this gold facial kit fared for me. Is it really good or just an average product? Let's find out?
Price of Astaberry Gold Facial Kit: This kit is for 225 rupees
Experience with Astaberry Gold Facial Kit
The kit comes in a decent packaging. This is sleek and compact and contains the 4 tiny tubes for 4 facial steps. Moreover, I got a free detan sun tan removal facial wash with this pack. The same was with the Astaberry oxy facial kit. I received a face wash with that too. So, the kit has 4 products which are as follows:
Scrub
Gel
Cream
Pack
These 4 products are from step 1 to 4. Now friends, I will tell you how I have used this gold facial kit.
First of all, I will tie my hair so, that there are no hair sticking on my face. I really dislike that. Moreover, this can be unhygienic and irritating, so if you will use a head band or tie all the hair back that will be good. Then, I will also take a wash cloth or a small towel along with some water and rose water.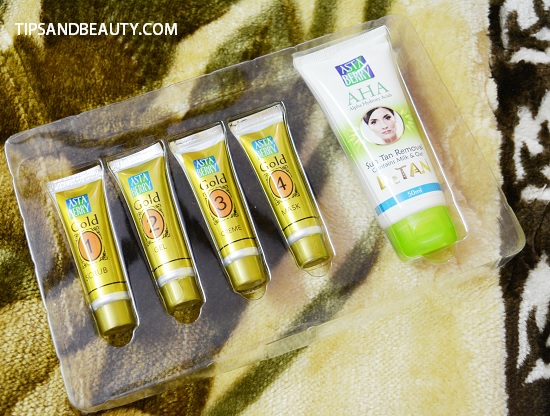 Step 1 Astaberry Gold scrub
Firstly, I will use this gold scrub. The gold scrub is dark yellowish in color and this has the small tiny granules that's scrubs the skin. The scrubbing particles are not very dense or scratchy hence, I can use this safely on my sensitive skin. It claims to have the rice powder, gold dust and the olive oil. After massaging my skin with this scrub in circular movements, I will then wash my face thoroughly with clear water and wash off with a towel.
Step 2: Astaberry Gold Gel
This gold gel application is the second step in this facial. This has gold dust that is great for the moisturization for the even oily skin. This gel is light weight and get absorbed in the skin. This is moisturizing and non greasy in texture. I will keep massaging my face with this for around 3-4 minutes then, I will move on to the next step that is the step of the massage gold cream
Step 3: Astaberry Gold Cream
This gold cream has the ingredients like olive oil, almond oil that heals the dryness but I am also confused if they are good for the oily skin since I will not use almond oil on my oily face. My anyways, I tried it. I massaged my face with this for around 10 minutes. When I feel that my skin is getting tighter then I will use some rose water to dilute the cream and then would glide my hands freely over the face. After this step, the massaging procedure for the gold facial is done. Then we can move on to the face pack step.
Step 4: Astaberry Gold Mask
This is a mask that needs to be washed off. I will use this mask in an even layer then would wash it off after it gets dry.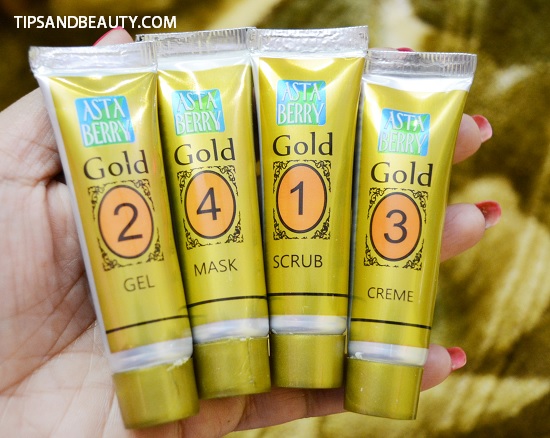 Results: After the facial my skin look clearer and clearer with all that scrubbing and massaging. The skin also looks supple and softer. I liked the suppleness of this facial but there was no extreme glow as such just after the facial. The next day there is some glow and skin looks a lot youthful and rejuvenated. I think the glow won't last long as just like the most of the facial kits. I noticed the glow for few days and after which skin looks dull but it also depends on factors like your routine, lifestyle etc.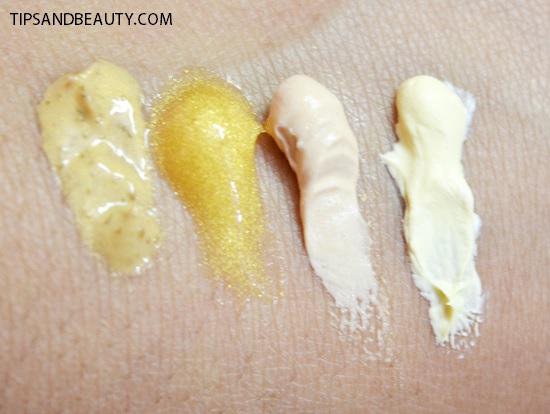 Rating: 4 out of 5
This Astaberry Gold Facial Kit which is affordable and gives a glow after the usage. Moreover, the steps are easier to sue but the glow lasts for few days.