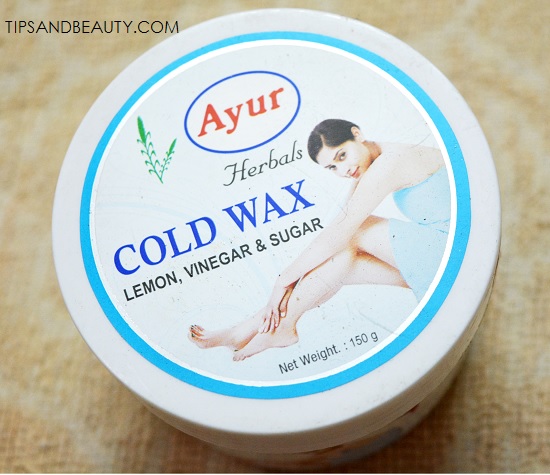 Ayur Cold Wax Review, Price, How to Use: Hi all, do you like to wax your unwanted body hair at home. I like doing that. In that case we need a good skin wax to remove the unwanted hair.  I like to use Ayur cold wax for that. So, I will share Ayur cold wax review in this post. Earlier as well I have used this wax and the Ayur hot wax too.

Price of Ayur Cold Wax: 90 rupees for this pack and is available on shops and online.
Experience with Ayur Cold Wax
Ayur cold wax comes in a plastic tub which contains the wax which is dark brown in color. The wax is sticky since its main work is to get rid of the unwanted body hair. First of all I will tell you how to do waxing at home with this.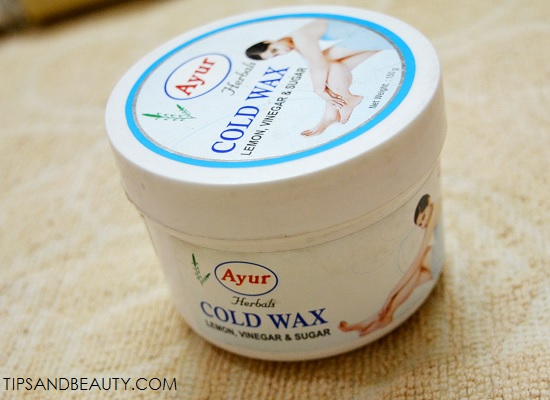 How to use Ayur Cold Wax
I will clean the skin with water and then allow the skin to get dry. Then I will take cellophane strip or cotton cloth strip so that I can wax the skin. I will take a blunt knife like the ones we use to apply butter on the toast. Like that sought of blunt knife will work. If you do not have that then you can also use the flat handle of the spoon that will also work. Apply a thin layer of this wax on the skin like your hands, legs etc. Then, you can apply a thin layer and then apply the strip over the applied layer of wax. Then press the strip nicely and then pull the strip off in the opposite direction. For that, you should leave a little part of the strip so that you will pull this off. While pulling, you should be very quick else that can be hurtful.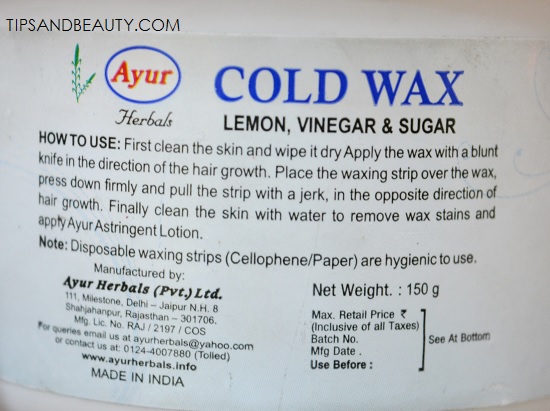 After taking the strip off you will notice that the skin is hair free and all the hair will be on the strip. If there are few strands on the skin still there then you can press that strip again, the one that we have just used and then press that and pull. This will uproot those few hair strands too.
After using the wax to get rid of the unwanted hair, you should wash the area nicely and then apply a  moisturizing skin lotion or cream. Even an astringent will also work. Do you know why we have to apply cream, lotion or toner after the waxing. This is because we need to nourish the freshly opened pores, else there can be breakouts.
If your skin is sensitive and you get red rashes on the skin then you can apply some ice too over the skin and that will be gone within few minutes.
Moreover, always wax the skin at night so that even if you have rashes or bumps then your skin can get back to normal when you sleep at night.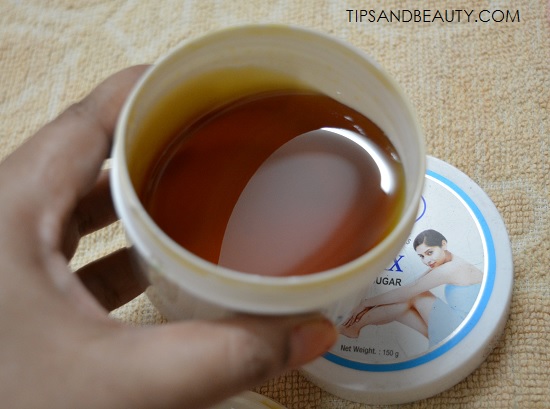 I like this wax and this is very easy to use. One wax tub will last for 3-4 uses of entire hands, legs etc. I will not advise you to use this on the face though.
Pros of Ayur Cold Wax
Affordable and easy to buy from shops
This is good to get rid of the hair at home
Waxing is easier from such wax
Cons of Ayur Cold Wax
No such cons but hot wax is better since that is spread nicely on the skin
Rating: 4 out of 5
Ayur Cold wax is a very affordable products that can be used at home to get rid of the unwanted body hairs on the legs, hands, etc. This is a very easy to sue product though some of you will like the hot wax since that is easier to use and easy to get spread  on the skin using a spatula or blunt knife.