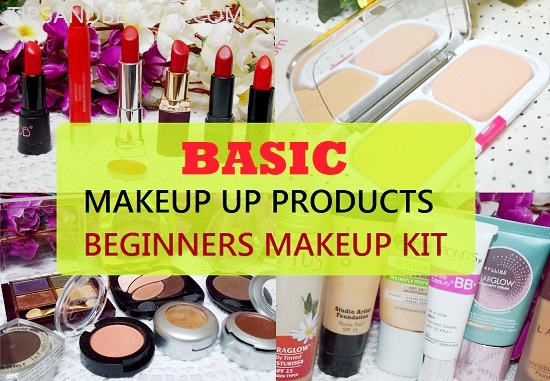 Basic Makeup Products for Beginner and Starters
Most of the young teenagers would go for the kajal and lip gloss or occasionally some eyeliner. But when you think of building up your makeup kit, then comes the question what are the makeup products you need to store. Are there any product that you really don't need much as they need an advanced skill set. A lot of readers used to ask me what shall they put in their makeup kit as they have just started using makeup or what should be the must have product in their makeup kit. So, here's what I think are good to be in a basic makeup kit.
Must have Makeup Products for beginners
1. BB cream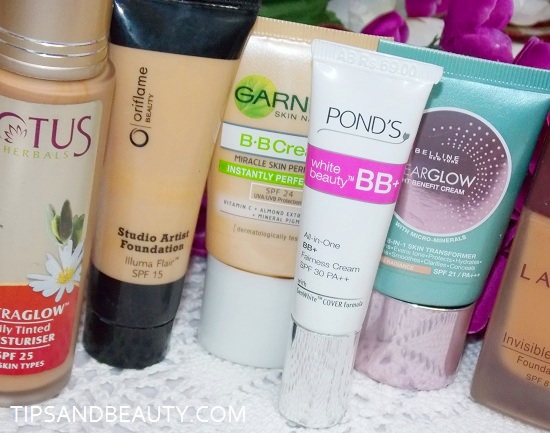 As beginner, BB creams are the best to use for daily wear as BB creams are easy to work with and no hassles like the foundation blending and all. Just apply them like the regular cream by dotting all over the face and they make the skin better than before. You can try BB creams from Pond's (for oily skin), Revlon, Garnier (Dry to normal skin) etc
2. Foundation
When you are getting ready for a party or occasion then the need for foundation would be there. Try foundations like Maybelline liquid mousse, L'Oreal Nud Magic foundation, MAC Studio fix etc. The budget is for you to decide.
Read: Oily skin foundations in India

3. Lip Liner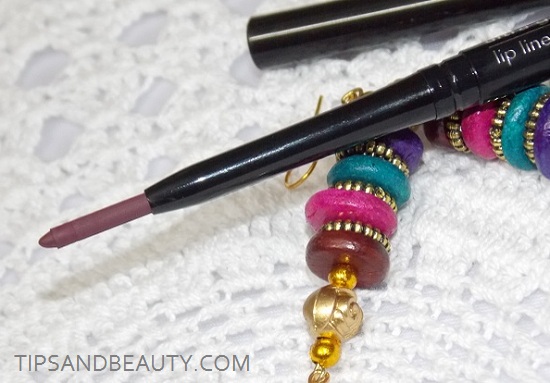 Even if you are beginner in makeup, I will suggest including lip liners in your kit as they are great to help prevent the lipstick bleeding and also makes the lipstick lasts longer. Just a tip: Never leave the lip liner by just lining the outer edges, fill the lips in with the lip liner too else when the lipstick wipes off when you eat, drink etc, the lip line peeking through looks terrible.
4. Concealer
I will suggest to keep a concealer in beginners makeup kit,  if you have dark under eye circles or pigmented eye lids as the darkness over and under the eyes can make you look dull hence a concealer can help with that. Include a concealer which is easy to apply like the stick or pencil form as they are easy to work with that the pot or tub concealers. Just apply and smudge/blend with your ring finger. Use little loose powder and you have done. Concealers should be just a shade lighter than your skin tone.
5. Eyeliner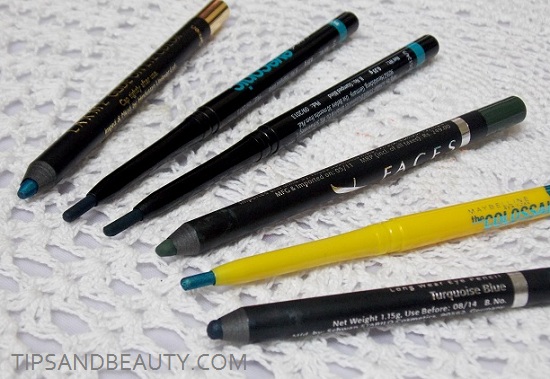 Eyeliner is a must have makeup product for beginners. Even if you don't want to use eye shadow etc. Eyeliner alone will beautify your eyes. There are 3-4 types of eyeliners like liquid, pencil, gel and cream. I think that as you're strong with the makeup pencil eyeliner are easy to use rather than the liquids or gels. If you are good at lining with liquid then go ahead and get them.
6. Mascara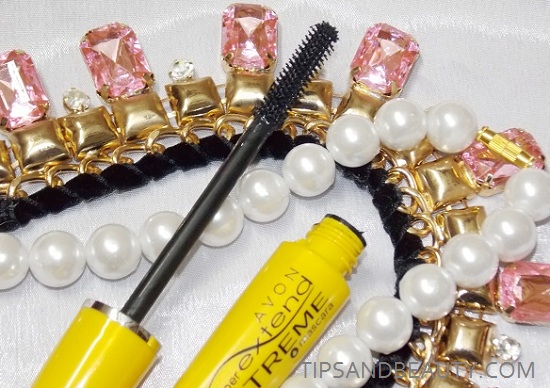 This is by default a must have makeup product for beginners as it open up the eyes and can be used daily without hassle. It is easy to apply products and help to make the eyelashes thicker and longer.
7. Eye lash Curler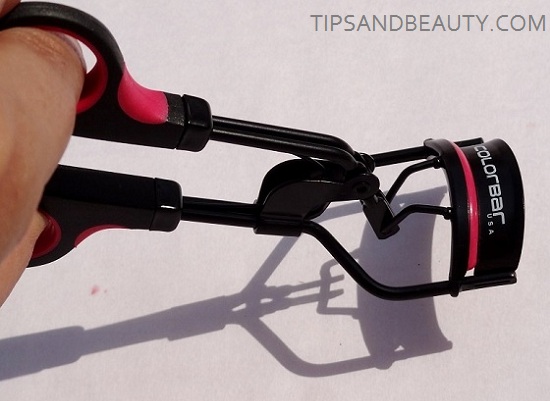 It will take just a day to master using the eye lash curlers. They are very good to curl the lashes and open up the eyes for bigger looking eyes instantly.
8. Blush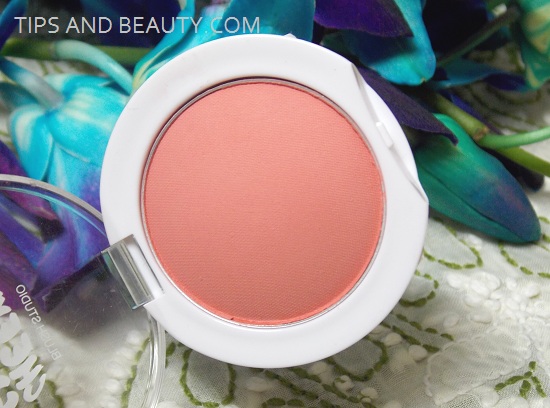 Blush and bronzers can be a part of beginner's makeup kit but I feel that they need some practice like if you apply the blush or bronzer incorrectly then they can make you look aged or unattractive. This is why, I think blushes are still be better than the bronzer to keep in your makeup kits. But remember to apply the blush on the apples of the cheeks and then swipes the brush near the sides towards the ears so that it looks natural and not like two circles on the cheeks. You can try peach blush, pink or peachy pinks which goes well with most of the skin tones and makeup looks.
9. Eye shadow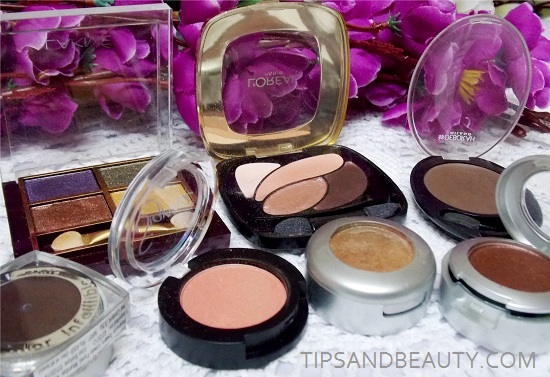 As a starter in makeup, you will really not need an array of 110 eye shadow palette, this is what I feel. Start by getting some good neutrals. By neutral eye shadows, I mean a gold, bronzy, copper which goes with the Indian and western outfit for the night time and for the day time, you can try shades like matte brown, matte burnt orange such colors will looks good and goes with all attires.
10. Makeup Remover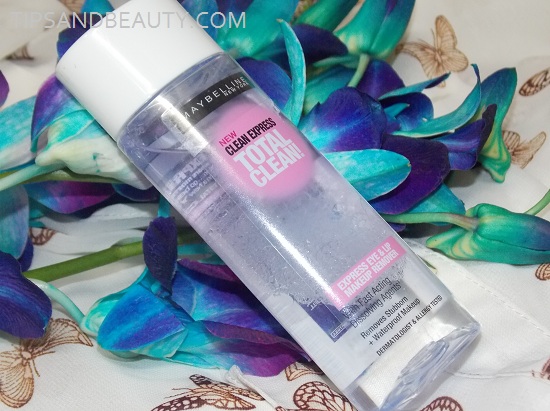 A good makeup remover is a must have in any makeup kit whether you are a beginner or a pro in makeup. I like Bi-phased makeup removers. If you use cleansing milks to remove the eye makeup then let me tell you they won't be able to remove the waterproof makeup like waterproof foundation, mascara, eyeliner etc hence get a good makeup remover.
11. Lipsticks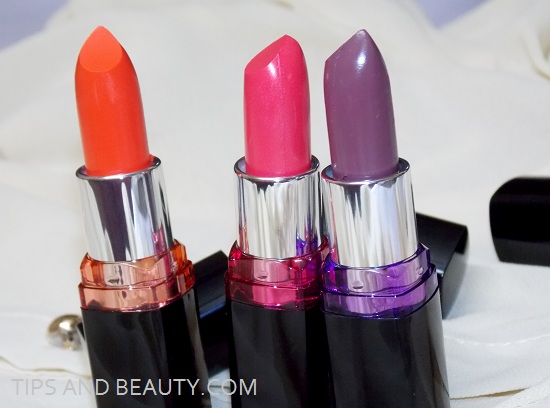 They are absolute must have products for beginners or anyone.Even if you don't use makeup a lot then too lipstick is one thing we all have and know how to use it decently. The colors, textures everything is your choice. But make sure to use lip liners if you will be using lipstick that bleeds or feather.
12. Compact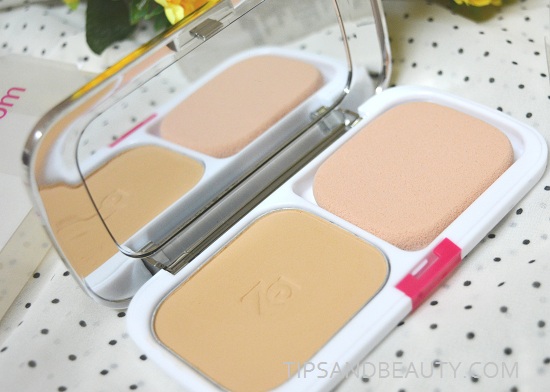 A compact will help you with the excessive oil and to get a matte looking face. Most of the times you can use the compact over the BB cream to get some more coverage and decent skin.
13. Makeup Brushes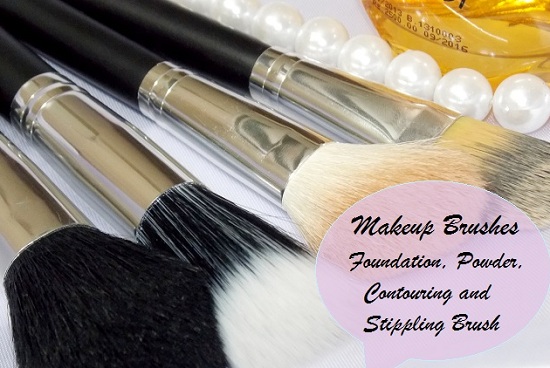 Now, to use the eye shadow, blush you will need some brushes too. So, what all brushes you can keep in your makeup brushes. You can read in this post we shared earlier on makeup brushes for beginner's makeup kit.

So, what product did you put in your makeup kit when you were a beginner or what would you like to keep if you are still a starter in makeup :)