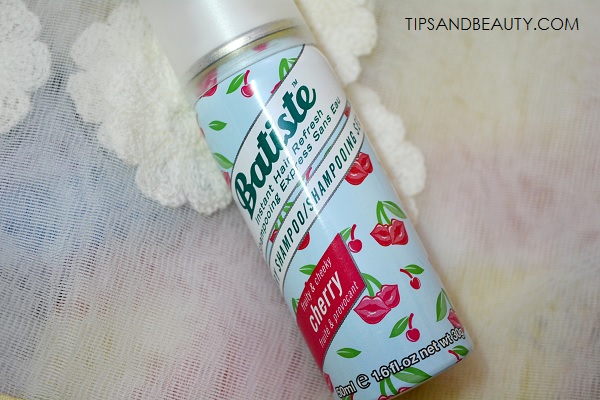 Batiste Dry Shampoo Cherry Review. Dry shampoo is used to get rid of the oils and sebum off the hair and make them look oil free without actually having to wash the hair. Batiste is a good brand that makes so many dry shampoos. The work of dry shampoo is to make your hair grease free without washing with water. I have this dry shampoo in Cherry Variant. It has a nice smell of cherry that freshen up the hair and also makes the hair look as if you have washed them. But to be honest even though a dry shampoo may take place of the hair washing with the actual shampoo then too it can't take the place of washing your hair but yes, it does make the hair fresher than before.
Price of Batiste Dry Shampoo in Cherry
Larger pack of 200 ml for  649 rupees and the smaller travel pack is for 299 rupees for 50ml.
How Batiste describes it?
Batiste Dry Shampoo ca keep the n be used in between the hair wash to keep the hair oil free and bouncier. It soaks the oils to keep the hair look as if they have been washed.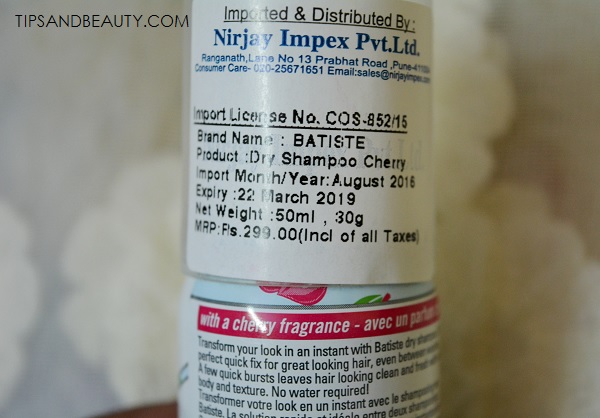 Directions: Shake vigorously before use. Keeping nozzle about 30 cm from hair, spray into roots. Massage through with fingertips. Brush your hair and style them.
Ingredients: Butane, Isobutane, Oryza Sativa (Rice) Starch, Alcohol Denat, Parfum (Fragrance), Butylphenyl Methlypropronial, Linalool, Distearyldimonium Chloride, Cetrimonium Chloride.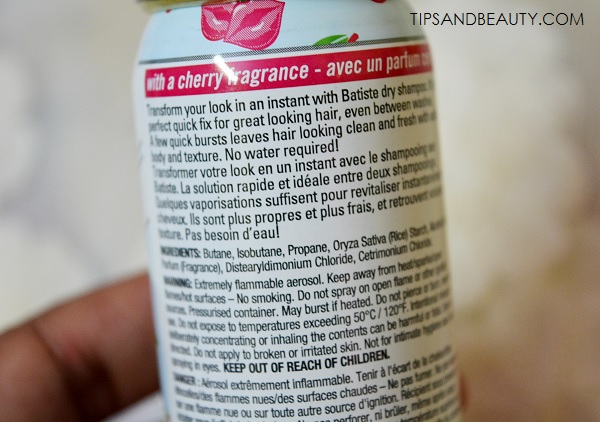 My Experience with Batiste Dry Shampoo in Cherry
I absolutely love dry shampoo because they help make my hair oil free and grease free when I am in hurry or do not have time to shampoo my hair. Not only that at times, due to the sweat and humidity, my hair gets oily and chip chip. The oiliness also makes them fall flat and the roots will get clingy. So, here comes the need of the dry shampoos. A dry shampoo is used to absorb the oils and sebum off the scalp. A dry shampoo actually work like a talc that instantly absorbs the grease and sweat etc, but in the dry shampoo there are high absorbing products which are in the spray base that is applied on the hair roots. This dry shampoo comes in a very small but very useful packaging. I am saying this as I have used 3-4 dry shampoos and they were in very tall hair spray like packaging. So, carrying them along with you is difficult. While this is a 5-6 inches tall bottle which is very convenient and easy to carry. Just imagine a small bottle or pack can give you the ease to take it out and spray over the hair.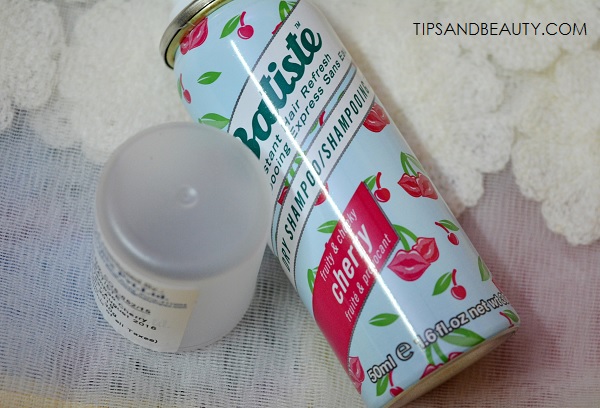 You can use this before heading for a meeting, party etc. After work we have to go to a lot of places at times, like a meeting, friend's birthday etc. so, carrying small pack like this is recommended. Now friends, I will tell you how you can use this Batiste Dry Shampoo on your hair to make them feel as if you have blow dried them.
First of all part the hair and spray the dry shampoo directly over the part. Then leaving few inches part again and then spay it. So ideally, you should part 5-6 times on different places on the scalp and then spray this dry shampoo. The spray it over the hair like the hair strands as we are already done with the scalp parting. Batiste Dry Shampoo in Cherry is a dry shampoo with cherry smell which also makes the hair refreshing.
After using this, the hair looks a lot oil free and free of that sebum which can make the hair look oilier and clingy like they get cling together and there is no volume. So, after you have applied it on the scalp and hair, it's time to rub and rubbing is the process that will smear the dry shampoo all over and also makes the oil get absorbed by the shampoo that is being sprayed over.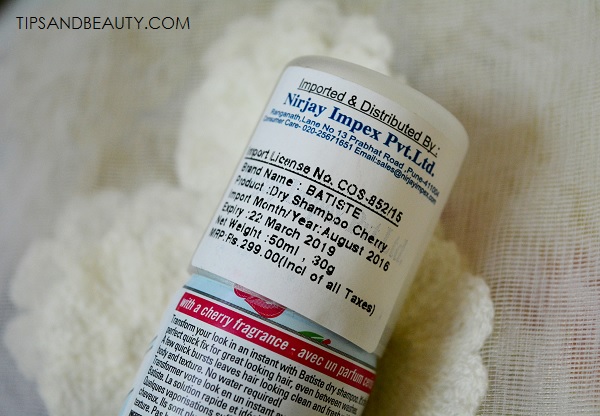 You won't have to use water, just this shampoo will work to absorb the oils that is making the hair flat and low on volume. You can then brush lightly over the scalp and hair and it makes a difference. I like this as this is a good brand which delivers what it should and what it claims. I find that when I use this the hair also get texturized like I have applied mousse on them. So, the second and third day hair gets a life when I use this dry shampoo. Honestly, it is not something that you will use every day but yes, whenever required you can use it for sure and get the benefits.
6 Best Dry Shampoos Available in India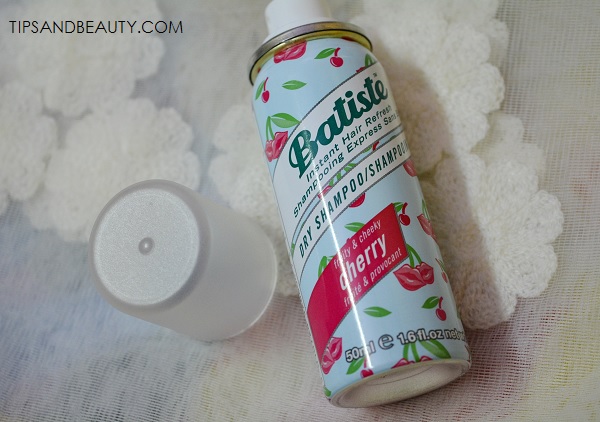 Pros of Batiste Dry Shampoo in Cherry
Packaging is really nice as there is this small can pack which can be take anywhere in your bag
This is available in bigger pack as well that can be kept at home
Gets rid of the oils and sebum by absorbing the oil from the scalp and hair
The fruity smell is really good and acts as a refreshing scent for the 2-3 day hair
The spray pump makes the product usage very convenient
It does not leave the white residue until and unless you massage the scalp and hair nicely after spraying it
Makes the hair voluminous and lifts the hair roots for volume
Cons of Batiste Dry Shampoo in Cherry
Availability in India is not widespread but online this brand is available in several online shopping portals
As this is an exported product, this is slightly higher in price as compared with the other brands
Rating: 4.5 out of 5
A dry shampoo is a must have for those who have to go for a party, meeting, conference immediately on short time notice and for people who have got thin oily hair that gets limpy after 2-3 days of hair washing.I will highly recommend this batiste dry shampoo to such men and women. Yes, men too can try dry shampoos.