#BeAlwaysReady with Clean & Clear Foaming Face Wash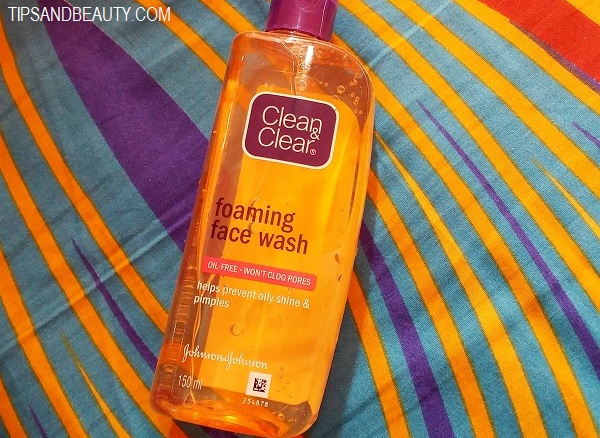 Hi girls!! Summers are here and my oily T zone has started to irritate me with excess sebum all over my face. The constant oiliness makes me want to wash my face every 2 hours. I am sure this sounds familiar to you as well, if you too have oily skin type like me. Taking care of oily skin is not that easy you see. I got this Clean & Clear Foaming Face Wash recently and it has worked extremely well for my combination to oily skin.
Experience with Clean & Clear Foaming Face Wash
The face wash has a foaming nature that removes the oil, dirt, dust and sebum effectively without over drying the face. I have this problem with majority of foaming face washes as they make the skin dry but the Clean & Clear Foaming Face Wash in spite of being foaming will not leave your skin dry as it has Glycerin which is a humectant. Hence, I like its foaming nature which makes the skin squeaky clean.
How to use it:
The liquid formula of Clean & Clear Foaming Face Wash is orangish translucent gel like. I take just a small drop of this face wash and rub this between my palms working up a rich foamy lather and then gently massage my face with the lather which cleanses my skin. I do a little bit extra massaging of the T-zone which happens to be oilier than the rest of my face.
Results:
After the wash my face appears fresh and non oily which makes me feel that I am always ready for anything next. It controls the oil up to 8 hours which is commendable and I love it for that. Who does not want that, just by using your cleanser once, you can get freedom from oiliness for upto 8 hours. In fact this face wash has also reduced the pimples that I used to have earlier, like those occasional acne.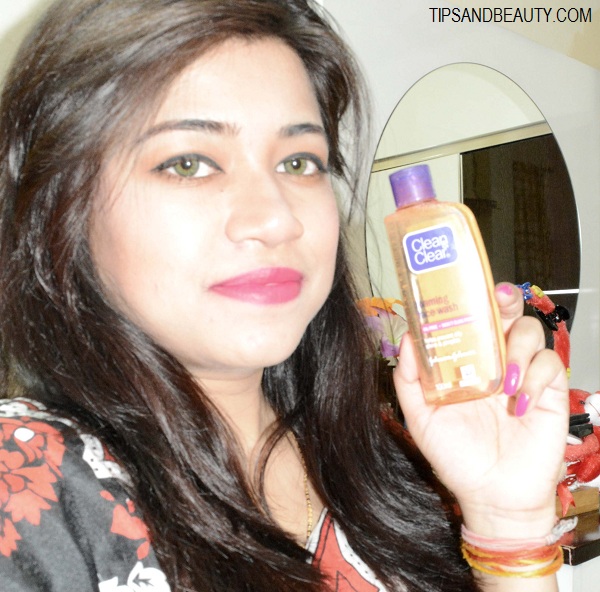 Without the oiliness people can now see the real me unlike the case when I used to have the oil return every 2-3 hours of cleansing. Now I feel truly fresh.
The price of this face wash is also affordable that makes it even better for youngsters and teenagers who are on a budget and still want something efficient for oil control. I like to keep this in my bag whenever I am out travelling so that I can clean my face whenever I need. This in fact is very effective in washing away the makeup post the remover application.
With this Clear & Clear Foaming Face Wash, I can say I can #BeAlwaysReady for party, work, gathering etc. This is really a good face wash for oily skin.
Let me share an exciting news with you. Clean & Clear is hosting this contest where you need to tell what will you #BeAlwaysReady for with 8 hour oil control and you can stand a chance to win goody bags and hampers. Not only that you can also be the next face of Clean & Clear Brand.
Overall Rating: 5 out of 5
Take: Clean & Clear Foaming Face Wash is not only affordable for youngsters and people on budget but it is also one of the best foaming face wash to get rid of the excessive oils on the face for up to 7-8 hours so that one can feel comfortable with their skin without worrying about the oil returning soon.