Amla Oil for hair, Indian Gooseberry: Which girl does not want lustrous and long hair? We all are tender of thick, black and healthy hair that enhances the beauty of a woman. Styling causes damage to the hair. It increases hair fall and dryness of the hair. Excess shampooing too makes to your scalp dry and washes all the natural oils away from the it. To maintain pace with the lifestyle, we avoid to follow a right hair care routine to find that amazing silky smooth and dense hair. We buy so many hair essentials to produce thick and healthy hair. Those super expensive products do not give superior results.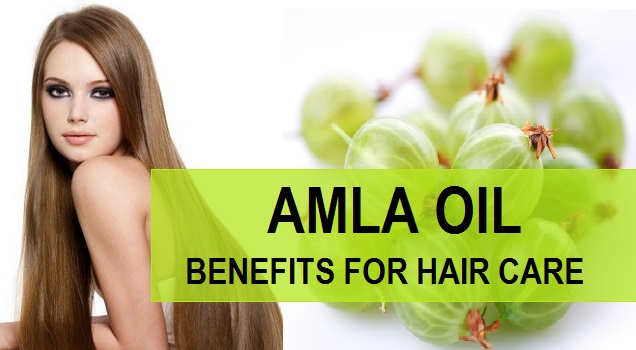 You should try out Amla hair oil to get better hair benefits even the amla shampoos are good to try.. For best results, buy amla oil in its most purest form. I have some super simple and easy tips with Amla oil that will assist you to get perfect hair in just a few weeks. You may also have heard about the wonderful benefits of amla juice for skin and hair

Benefits of Amla oil for hair care

Amla oil is a natural essential oil extracted from Amla fruit. It is rich in vitamin-C, proteins, anti-oxidants, carbohydrates, and essential fatty acids. These will prevent hair damage and repair the hair follicles too. It reduces hair loss and treats dry and itchy scalp. It works as an antiseptic for hair and cures most of the hair and scalp infections. If you are looking for amla oil then try Patanjali amla hair oil

Amla also conditions the hair and make it smooth and soft. It aids in hair growth and induces blackness in hair.
You can use Amla hair oil to get rid of lice and dandruff quickly. It also controls premature graying of hair. Even in teenagers who face white hair problem, they can also use the amla oil to get rid of the white hair problem.

Despite being  a useful oil to the hair, Amla also protects hair against pollution and sunlight exposure.
How to use amla oil to the hair?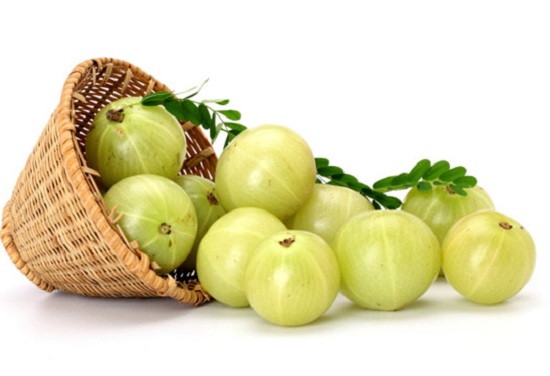 Use in hair oiling:
Amla oil is the very effective in preventing hair loss. You can use amla oil for oiling your hair every week. Mix it with olive oil or coconut oil to get maximum results. Deeply massage the oil to the scalp and follow it to the tips and ends of the whisker. Wash it after 2 hours or keep it overnight to get desirable hairs in morning. See Dabur Sarso Amla Hair oil

As a conditioner:
Amla oil contains essential fatty acids that penetrate your hair and make it smooth and shiny all the day.
Visiting salons for deep conditioning treatments costs high on the pocket and does not yield long lasting solutions. These treatments are temporary and do not improve the health of your hairs.
You can substitute Amla oil for hair conditioning. Take a small amount and apply it after using shampoo. Massage thoroughly on the  hair strands. Skip your conditioner and try it!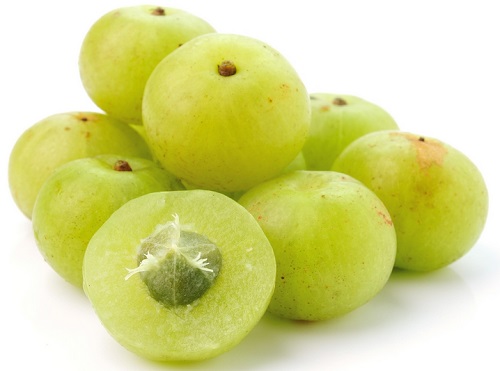 Amla oil Hair mask:
Amla or Indian gooseberry oil can be used as a hair mask for healthy and lustrous hairs. It will gradually prevent hair fall and scalp diseases. Take some Aloe Vera gel, 3 spoons of Amla hair oil, 1 spoon of olive oil. Mix it properly and apply gently to your scalp and massage it slowly. Wash it with shampoo after 40 minutes.
This hair mask will give your hairs noticeable smoothness, shine and thickness.
Amla Hair spray or serum:
With the help of Amla oil, you can make a homemade hair serum or hair spray. It will reduce frizz and  dryness from your hairs and will deeply nourish them as well.
Take 4 spoons of amla oil, 1 spoon of lemon juice, 2 spoons of almond oil, 2 glass of water and Aloe Vera gel.
Mix all the things really well and pour it in a spray bottle. Use it before using hair styling tools or apply it as a spray for your hair.