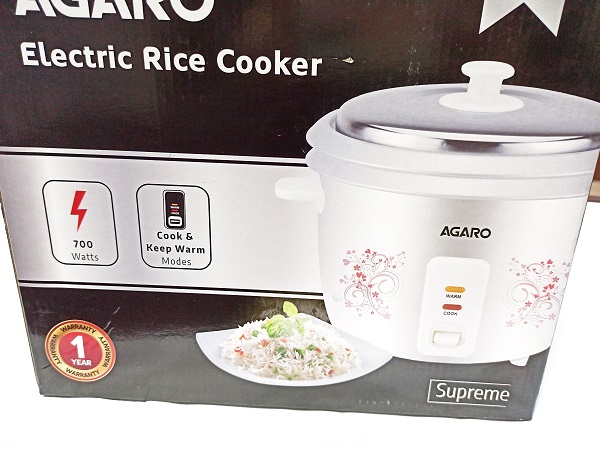 Hi everyone, if you still cook rice in the regular steam cookers, then think again. I have a product for review today which makes preparing rice really easy and hassle-free. This is the rice cooker from Agaro.  When you run out of cooking gas, an Electric cooker can do a lot for you. It's an electric rice cooker that comes with a capacity of 1.8 litres ,which means it can cook up to 1 kg of raw rice. It has many different functionalities and features that I'll tell you in this review.
Agaro 1.8 Liters Rice Cooker Review
Agaro Supreme electric rice cooker has a capacity of 1.8 litres. It has a warranty of 3 years on its heating plate and it consumes 700 Watts of power.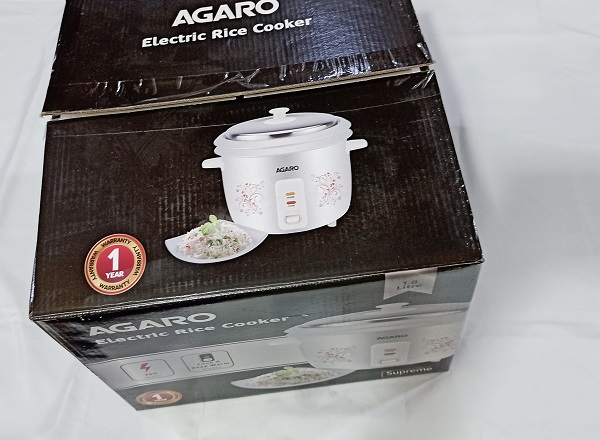 It's very easy to use and has features which are user-friendly. This rice cooker has 2 aluminium cooking pans that does not help in just cooking the rice but also helps in making soups, pulav, Idli, daliya, kheer and even other porridges and soups. The pot with lid is made of stainless steel and it also has a detachable power cord. Once the food is prepared you can detach the power cord and keep it on the dining table. Touch handles make it easy for the users to use it without burning their hands.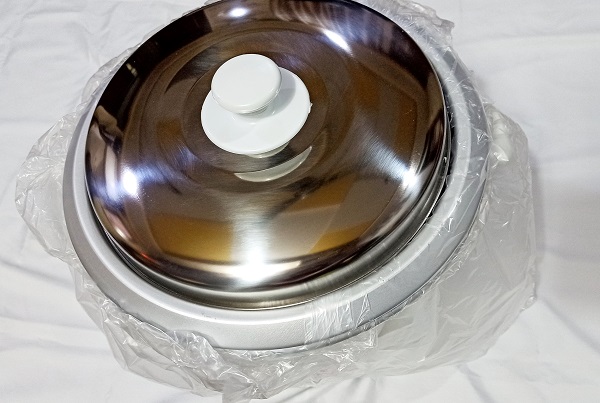 It has a sturdy body with the close fit lid of stainless steel that makes cooking faster convenient and keep the cooked food warm for long. You can cook 1 kg of raw rice in this cooker. It cuts down the cooking time in half so that you can fastly prepare food. It has two control modes wherein one is for cooking and the other one is for keeping the food warm. Once the rice is cooked automatically, you can shift to keep warm Mode. The two indicators are there to switch between the two modes.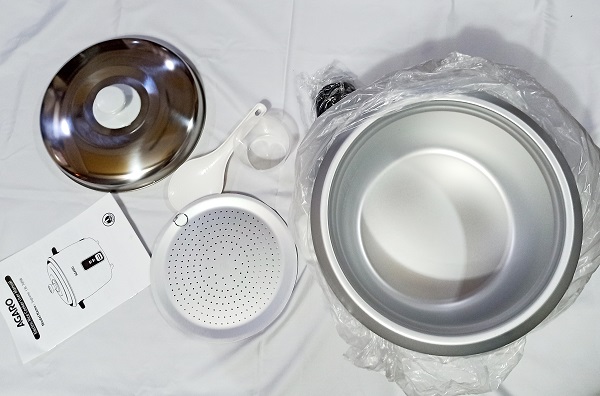 The first time I prepared plain rice in it was a very convenient experience. It cooks in lesser time than the pressure cooker and looks really good in my kitchen. It is also a very handy or convenient product if you are going for hostel life. Yes, people who live in hostel or even for your office where you need to prepare even Maggi or Daliya, you can use this rice cooker.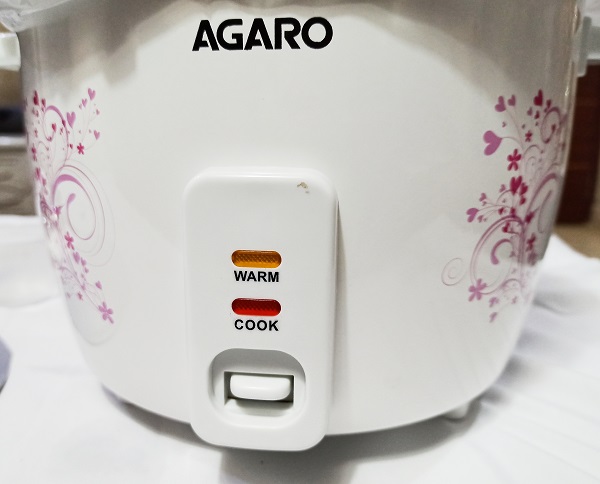 Basically it's not just a rice cooker but it is a multipurpose product that can do a lot for you when it comes to cook things without the conventional cooking gas and cook top.
In fact, you can also use it to prepare Khichdi and all such items. If someone close to you is going to hostel or would be living in a bachelors dorm you can give them this. I really like the product and it's a really handy and easy to use product. Worth Recommending!!