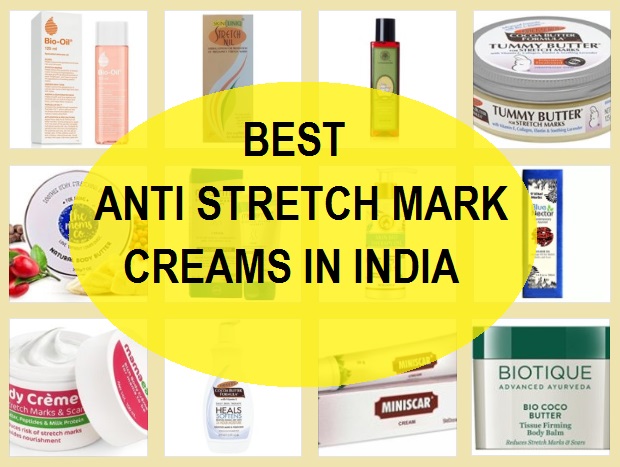 Best Stretch Mark Removal Creams and Oils available in India
Are you struggling to get rid of the stretch marks? Then surely you'll be searching for a good product to remove stretch marks, and then you must seek the creams to remove the stretch marks. Stretch marks are generally seen during and after the pregnancy and due to sudden weight loss or weight gain. There are several home remedies to lighten the stretch marks and the scars. But what about the stretch marks removal creams. Yes, these creams can be appropriate to treat your stretch marks. You can apply such products on your thighs, lower abdomen, near navel area, lower back and also on the hips. These are the places on the body where the stretch marks are seen commonly.
List of Best Anti Stretch Marks Creams in India
In this post, we have compiled this list of the stretch marks removal creams in India. These creams are a must have product for moms and people who are on a weight loss spree. Here, are the best 10 anti stretch marks creams and oils available in India. Stretch marks can also be removed with the oils. 
1. Palmer's Cocoa Butter Formula Massage Cream for Stretch Marks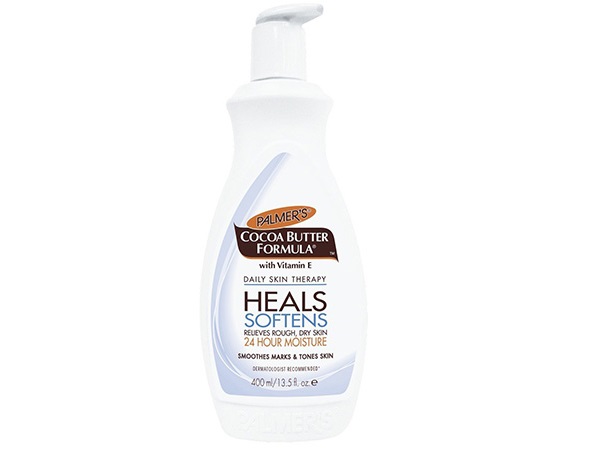 This cream contains argon oil, almond oil, Shea butter and other natural ingredients which will reduce dryness and give nourishment to the skin. It also contains collagen that induces elasticity in the skin. It is one of the best stretch marks massage cream in India.
Price: 440 rupees for 125g, Get this here
2. Mamaearth Body Creme for Stretch Marks and Scars
Mamaearth stretch mark and scar removal cream works excellent on dry and rough skin. The natural milk proteins and Shea butter give moisture to your skin. She butter is known to super moisturize the skin which heals the stretch marks. It is best for old stretch marks which are hard to get rid of.
Price: 500 rupees for 100ml, Buy it here
3. Biotique Bio Coco Butter for Stretch Marks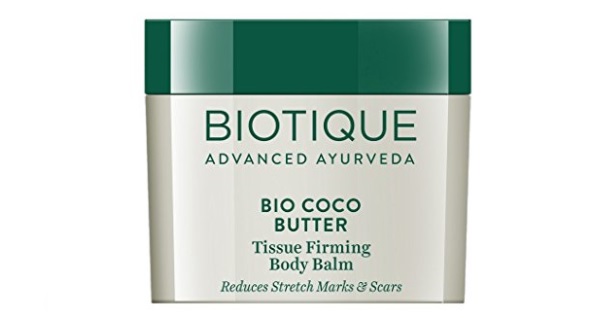 This is a very good option for those who have stretch marks and spots on the skin. It is a tissue firming body balm that enhances the skin glow and gives deep hydration. The cocoa butter rich formula is able to lighten the stretch marks naturally. It can be applied 2-3 times in a day to prevent the stretch marks while you are still in your pregnancy phase.
Price: 540 rupees for 175 g, Get it online
4. Blue Nectar Ayurvedic Body Massage Bio Oil for Stretch Marks and Scar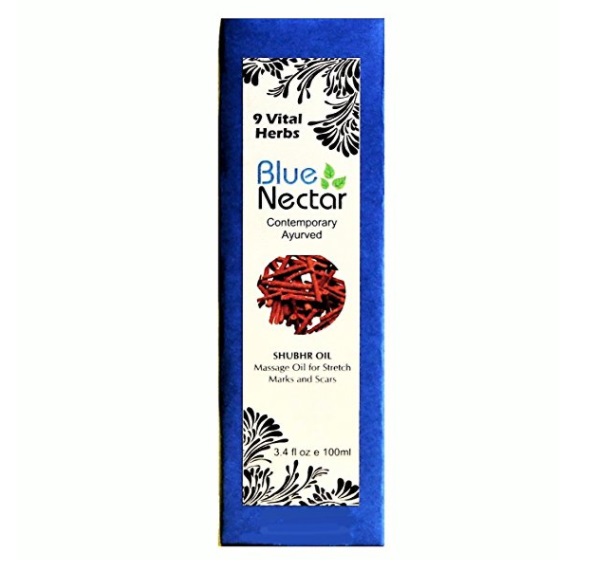 This is an oil that is good for all skin types. It treats wrinkles, acne and scars really quickly. It can also be used as a massage oil for skin having roughness. It is rich in emollients and has Ayurvedic ingredients that can repair the skin and give skin luminous touch.
Price: 945 rupees for 200ml, Buy here
5. Mom & World Skin Bio Therapy Oil for Stretch Marks, Scars & Skin Toning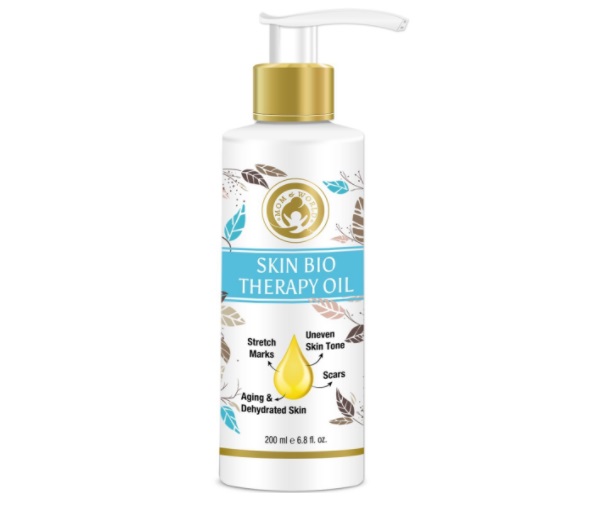 This oil is filled with cocoa butter and Argan oil both are very beneficial for the skin. Argan oil is rich in vitamins and essential fatty acids that improves the skin texture and pampers it with nourishment. It is specially formulated for the stretch marks. It prevents them from getting peeper and also reduces them. It is one of the best stretch marks removal oil in India.
Price: 899 rupees for 200ml, Buy it Here
6. Mederma Mederma Stretch Marks Therapy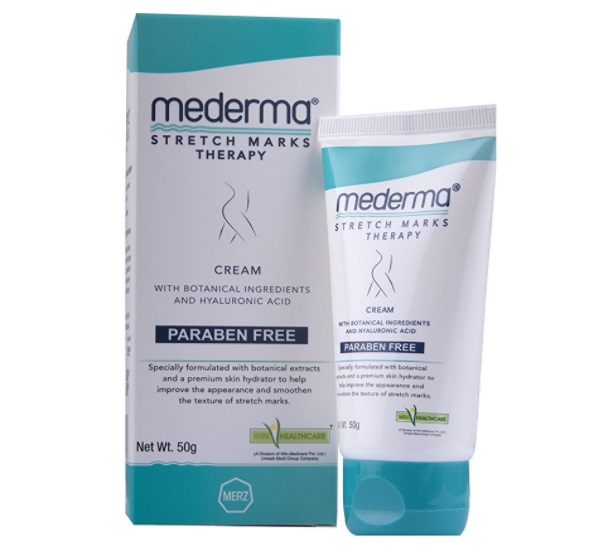 This is the most preferable product for stretch marks by consumers these days. It is highly recommended for pregnant women facing dehydration and tearing of the skin which causes stretch marks. This product also has a money back guarantee. Mederma is the best product which is not that expensive for stretch marks treatment.
Price: 599 rupees, Buy it online
7. The Moms Co. Natural Body Butter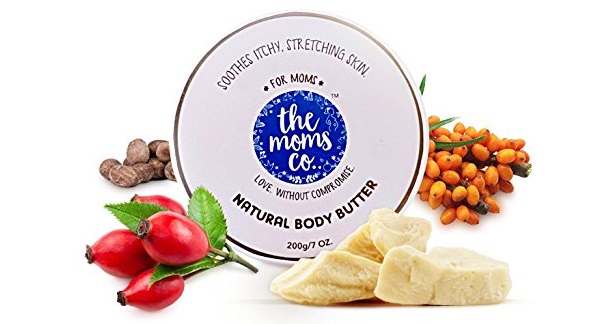 This body butter is an effective anti stretch marks cream must have for people having dry and itchy skin especially mothers during pregnancy. The packaging is very attractive and travel friendly. Just apply it on the lower back and thighs and on your tummy as well to prevent stretch marks.
Price: 699 rupees for 200g, Get it online
8. Miniscar Cream for Stretch Marks and Scars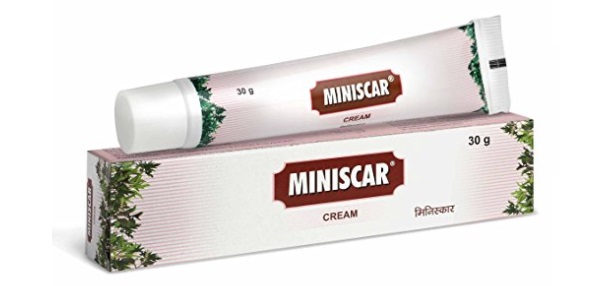 This cream comes in a tube like the packaging which is very travel friendly ad easy to use. The brand claims easy removal of stretch marks and scars from the skin. It also induces hydration if the skin and gives natural oil to it. Miniscar cream is dermatologist tested and hence is safe to use.
Price: 172 rupees for 30g, Buy online now
9. Palmer's Cocoa Butter Formula Tummy Butter
This tummy butter is very soothing and moisturizing that adds shine on the skin. Palmers is a very popular brand that is ideal for dry skin. It reduces the appearance of stretch marks and scars.  It is the best stretch marks removal butter in India
Price: 570 rupees for 125g, Buy now
10. Forest Essentials Mother's Stretch Mark Oil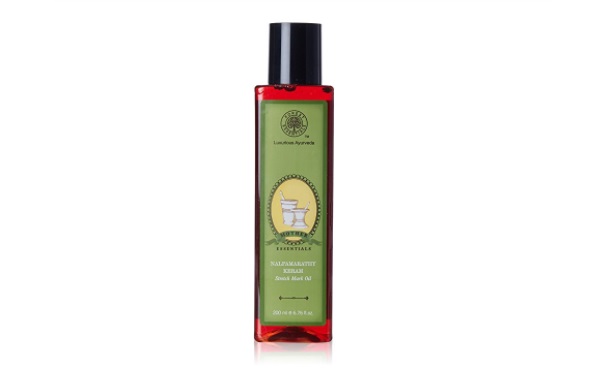 Forest essential is a big brand famous for rich and pure oils. This oil can be applied anytime before or after bath. For best results, apply it at night. This is a mother's special product good for all skin types.
Price: 1125 rupees for 200ml, Buy now
11. Stretch Nil Herbal Lotion for Pregnancy Stretch Marks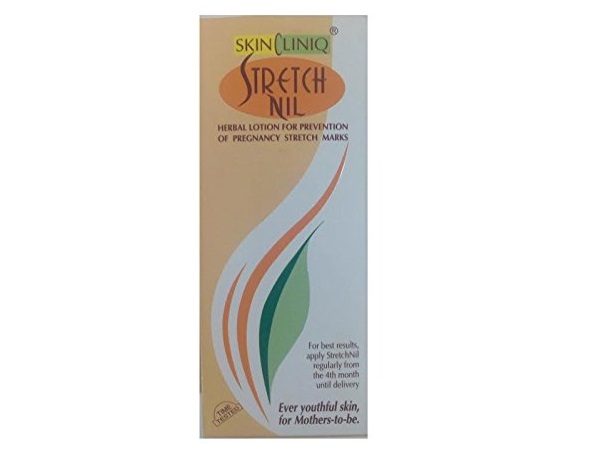 This is a very effective lotion for pregnant women or women who have given birth to an infant recently. It slowly diminishes scratches and stretch marks caused by various factors. It is a doctor's recommended cream for stretch marks during  pregnancy.
Price: 420 rupees for 60g, Buy now
12. Bio Oil Skin Massage Oil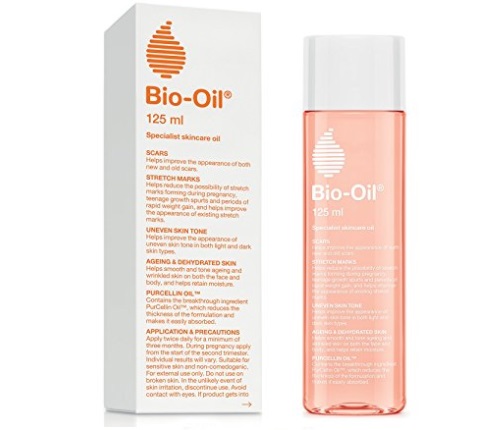 Bio oil is a very famous oil made to treat stretch marks. It is a woman's first choice during her pregnancy period. It is the best anti stretch marks oil. It works outstanding for rough skin and can be applied anytime as per your convenience.
Price: 425 rupees for 60ml, Buy now
So, these are the best anti stretch marks products that can be applied by women who have the stretch marks problems. For pregnant ladies application of these products right from their 5th the month of the pregnancy. So, have you used any of these anti stretch marks products? Which is your favorite product you have used?