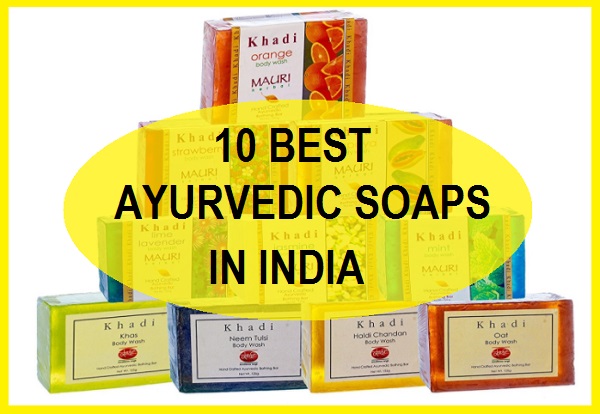 10 Best Ayurvedic Soaps: For fairness, Acne, pimples and dry skin
Ayuveda has power to give you beautiful skin and hair. So, here we will talk about the Ayurvedic soap. Skin soaps are used to cleanse the skin and to refresh it from the accumulated dust, grime and grease. There can be body soap and face sap but there are also soaps that can be used for both. Some soaps are used for the dryness cure while some of them are good to heal the prickly heat, rashes etc. Moreover, natural soaps can also be used for the acne proven skin to keep the skin clear and free from the blemishes. Some of these Ayurvedic soaps posses skin whitening properties thus, when you apply these, they can enhance the complexion. So, let's check the best Ayurvedic soaps available in India
List of best Ayurvedic Soaps available in India
Here is the list that will help you decide which is the best Ayurvedic soap that you will like to buy.
1. Shahnaz Husain Shafair Soap

The unique formula of Shahnaz Husain safer soap makes your skin youthful and air. It slowly improves the skin tone and reduces pigmentation. The body butters included in this soap moisturizes your skin and makes it super soft. The brand has proven 39 years of international excellence.
2. Biotique Bio Almond Oil Nourishing Body Soap
Biotique almond oil nourishing soap has amazing skin benefits. It removes all the impurities and dust caused by pollution and other city factors. Almonds are rich in vitamin-E that helps in making your skin look young and free from fine line. It also improves skin complexion, hence, is an Ayurvedic soap for fairness.
3. Kama Ayurveda Red Sandalwood Ayurvedic Soap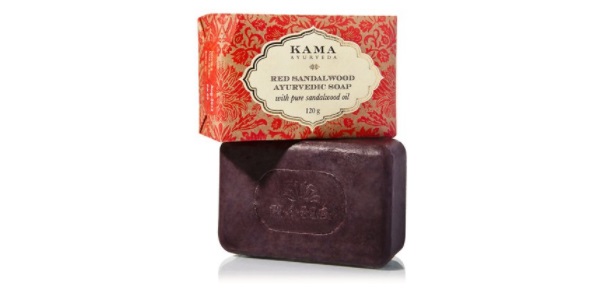 Kama Ayurveda is a luxury and organic brand. Its products are filled with rare and rich natural ingredients. This soap is made with extra virgin coconut oil and sandalwood oil. Coconut oil is a very good moisturizer for our skin. Red sandalwood is rich in anti-oxidants and makes the skin glow naturally.
4. Khadi Neem and Tulsi Ayurvedic Soap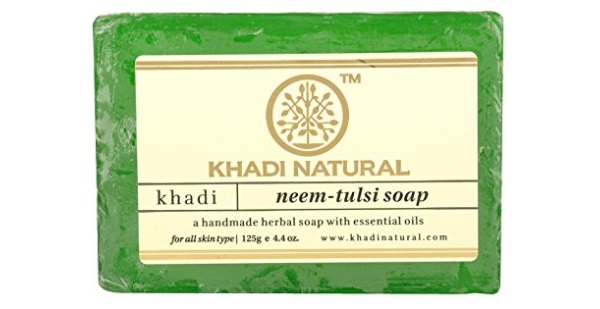 Khadi is an herbal and organic brand which is very satisfying products. This soap contains Neem and Tulsi extracts which deeply cleanses the skin and removes dead skin cells. It will remove acne and dark skin spots.
5. Medimix Ayurvedic Glycerine Soap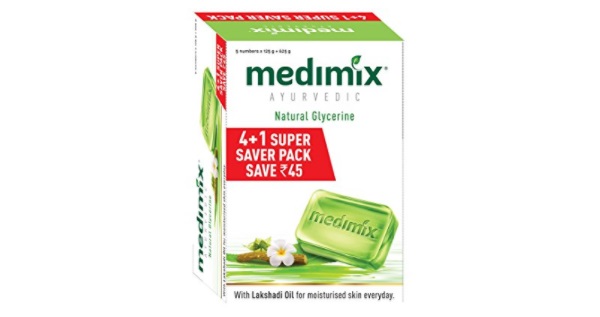 Medimix is an Ayurvedic glycerine soap is a natural way to cleanse your skin. It has moisturizing properties that can make your skin look supple and soft. The product is very affordable and easily available. It is very light on the skin and does not dry it out. Glycerine makes skin smooth and adds shine on it. The glycerin soap is one of the best Ayurvedic soap for dry skin.
6. Biotique Basil and Parsley Revitalizing Body Soap

This soap is made with Ayurvedic formula which protects skin from pollution, dirt and bacteria. It is for people whose skin needs extra care. It nourishes the skin and  makes it glowing and shiny. The anti-bacterial properties of basil gives a shield to your skin from acne and breakouts.
7. Ayush Purifying Turmeric Soap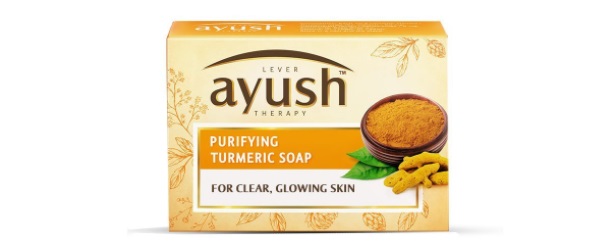 This soap is extremely effective and pocket friendly. The key ingredient of this soap is Nalparamadi oil, which is made by amla, pepal and Vetiver. It also contains turmeric, which is an anti-septic agent for all skin types. 
8. Chandrika Ayurvedic Soap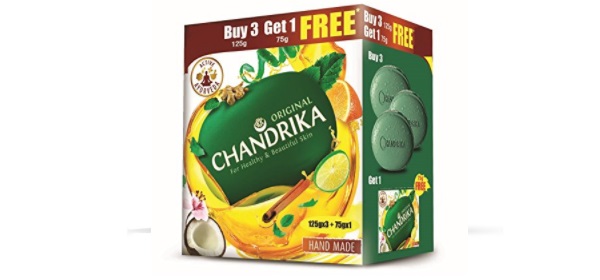 This soap is being used by our mothers and grandmas. It is very reasonable when it comes to price. The quality and quantity of the soap are very satisfying. It consists of organic coconut oil which nourishes the skin and makes it soft and supple to touch. It is one of the best Ayurvedic soaps for fairness and skin whitening.
9. Medimix Ayurvedic Classic 18 Herbs Soap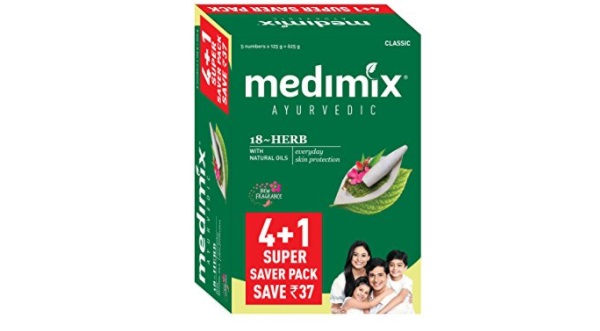 This soap can be used as an acne treatment as it contains multiple natural herbs which cure acne and stops its occurrence. It also treats blemishes and dark spots from the body. Medimix soap is also the best Ayurvedic soap for the oily and acne proven skin type.
10. Bliss of Earth Organic Tea Tree & Multani Ayurvedic Handmade Soap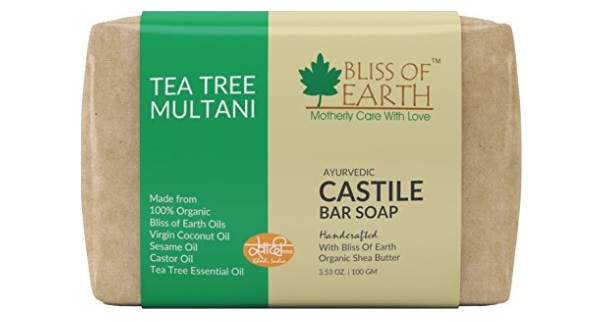 Tea tree and Multani Mitti are the key ingredients of this soap. The soap is 100 organic and contains essential oils like sesame oil. Castor oil, and coconut oil. All these oils pamper your skin and makes it beautiful and flawless. The product is handcrafted and is made with shea butter, which gives deep moisture to the skin. It is one for the best multani mitti herbal soaps in India.
This is the list of the best Ayurvedic soaps available in India for dry skin, oily-acne proven skin and also for the fairness. Have you used any? Which is your most used Ayurvedic product.
By Ratna Balani