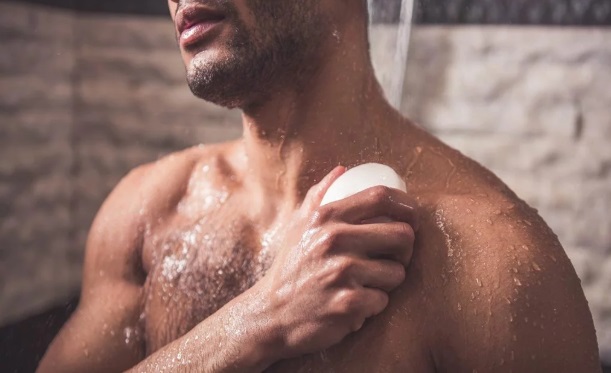 Best Bathing Soaps for Men in India
We really can't stress how important bathing or taking shower is. Yes, perhaps one of the essential things that you do everyday, when bathing is concerned, how can one forget the bathing soaps and any cleansing product which actually makes bathing the process to cleanse yourself. A clean body feels light and energetic and this is why a lot of us do use our favorite bathing soap and bath creams, shower gels etc to make this time of the day very pleasing and refreshing. In this article, we are going to talk about the best men's bath soaps available in Indian market. Yes, there are so many brands like Cinthol, Liril, Nivea, Park Avenue etc that makes men's soap for shower but which are the best ones out of these, let's find out.
List of the Men's Bathing Soaps in India (2021) From Top Brands
1. BEARDO Activated Charcoal Brick Soap
Beardo activated charcoal brick, soap is ideal for dark and oily skin. The activated charcoal removes dead skin and gives a new life to your face and body. It also enhances the natural glow of the face. You can help get rid of the impurities and toxins from the body. This cleanses the body and helps to improve the skin complexion. It is the best mild exfoliating soap for men.
2. Nivea Soft Creme Soap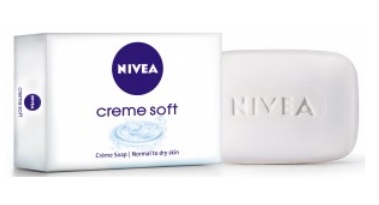 This soap is very mild in nature and contains milk extracts. the men's bathing soap makes skin moisturized and supple all the day. This soap can be used on dry skin, which does not cause breakouts. The packaging is unique and makes entire body soft and shiny. The men's soap is creamy therefore, your dry skin will simply love it.
3. Cinthol Original Soap
Cinthol soap gives a cooling sensation on the body and makes it very fresh and clean. It also prevents rashes and skin allergy caused by heat and sweat. The quantity is average, which may last for 7-10 days. The product also mentions no allergy, no irritation and no skin damage.This is one of the best deodorant men's bathing soap in Indian market.
4. Fiama Di Wills Men Refreshing Pulse Gel Bar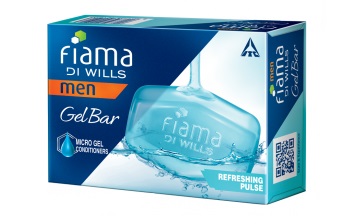 Fiama Di wills gel bar is ideal for all skin types, but especially made considering men's skin. It makes skin gorgeous looking and full with hydration. The skin looks evidently fresh and glowing throughout the day. The gel formula makes it easy to create foam and results in cooling sensation on the skin.
5. Bombay Shaving Company Charcoal Deep Cleansing Bath Soap

Bombay shaving company soap is best for men's skin. It absorbs dirt and makes skin smooth and clean. The men's soap has charcoal extracts exfoliate the skin and gives a real glow on the face. Coffee granules slowly cleanse the skin and removes all impurities. This is a men's only product but is very good for the men with all skin types as one of the best men's bathing soaps.
6. The Man Company Charcoal Soap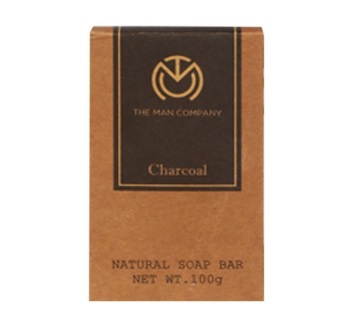 This men's bathing soap pack contains 3 pieces and also consist charcoal extracts. The soap deeply removes all the dirt and pollution, which makes skin clean and free from acne and other skin problems. The packaging of this soap is very attractive and comes in a brown cover.  You can use this soap for both face and body. 
7. Park Avenue Fragrant Luxury Soap for Men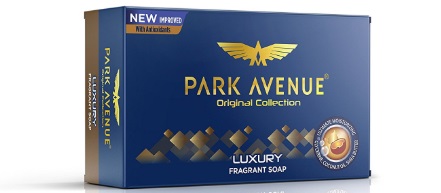 This comes under luxury soap category. Park avenue is a famous brand known for fragrances and men's cosmetic products. This soap contains shea butter which is helpful in making skin moisturized and soft. It also helps in removing pigmentation and enhance the natural skin color. It is the best smelling soap for men.
8. Oriflame North For Men Cleansing Fairness Soap Bar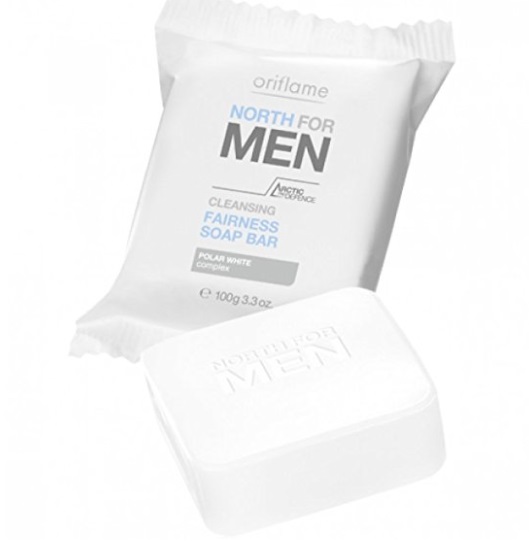 Oriflame north soap is ideal for men's skin. It consists real milk, which is helpful in making the skin soft and glowing. Milk proteins make the skin really healthy and prevents wrinkles and dark spots. The milk elements helps to revives a dull skin especially in the dry cool months of winters. You can also use this soap to get rid of the sun tanning. 
9. Kama Ayurveda Himalayan Deodar Soap for Men 

This soap is made especially for men's skin. Coconut oil makes skin soft and supple. The men's bathing soap contains natural vitamin-E which makes the skin very glowing and wrinkle free. It is completely organic and contains no artificial fragrances. The deodar extracts also takes acre of the skin infections and mild discomforts like itching, sun burning etc.
10. Matra Naturals Activated Charcoal Bathing Soap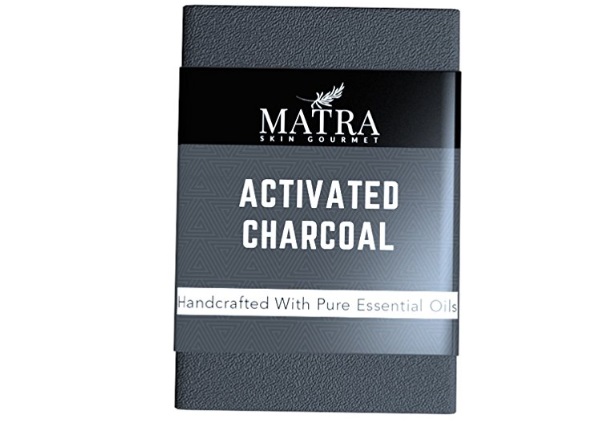 This men's bathing soap comes in a classic black package. It has natural essential oils that make skin look flawless and handsome. The herbs and other ingredients turn it into a refreshing bathing experience. The everyday soap is made for all skin types and the charcoal extracts gently cleanse the entire skin without any redo.
These are the best bathing soaps for men in India that you can try to get a refreshing bath for yourself everyday or you can try a different every other day. You should also check out our best sunscreen for men in India, else the sun rays can be quite damaging and it is vital to you apply sunscreens. Other than that you can also check the best body lotions for summers in India.