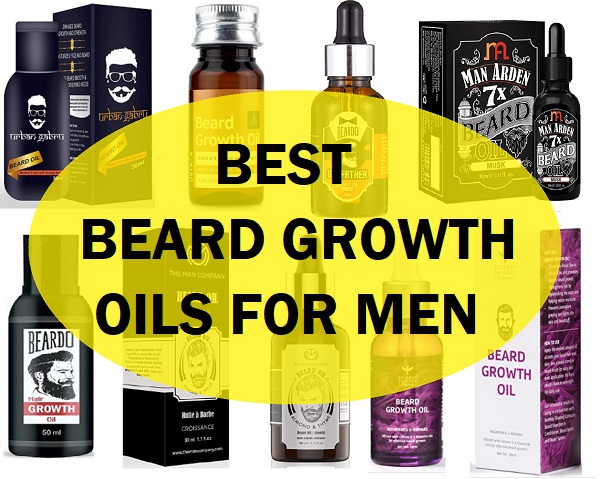 Beard oils should be a staple in your beard care routine, if you love to flaunt your beard. Using the best beard oil to take care of all the beard woes is definitely helpful. Dryness, beard flakiness beard pimples are amongst the common problems related to facial hair care. However, a lot of men struggle with the proper growth of their beard hair. There beard growth oils can come as a savior. Beard is currently in trend and it's not just that actors and models are sporting the beard and moustache look, but even the teenagers, professionals and men from different walks of life are enjoying bearded look. When you wish to sport different styles of Beard and moustache, it definitely calls for some extra care to keep it groomed. Brands are coming up with lots of different beard oils however, we do understand choosing the best beard growth oil is difficult. To help you out, we've made the list of best beard oils in India. But, first let's check why use a beard oil. and at the end of the article, we will also share how to apply the beard oil.
Benefits Of Using A Beard Oil
Flaunting a beard is a stylish and modern at the same time. Like any other part of body, your beard too requires proper care and routine to follow. Bacteria thriving underneath the beard skin can leads to acne and boils. Furthermore, dead skin cells, toxins, dirt particles along with the sebum clogs the pores which lead to more skin issues. To prevent all this regular exfoliation and use of a good beard oil is required.
Suitable beard products can tackle all these issues. An effective beard oil from a good company keeps the facial hair soft and smooth. It also keeps the dry skin smoother during winter season. Applying a good quality beard oil after washing your face ensures the hair is soft and conditioned. You will be amazed by the results in maintain your beard effectively just by using beard oil consistently. In fact, you'll notice that styling different beard styles is also getting very easy.
Applying organic beard oils at night every day would fetch you great results. If you are someone who loves to grow long beard, then we would recommend, using beard oil is extremely beneficial for you. Having said that, let's go ahead guys and check the best beard oil brands in India.
Before buying beard oil, you should be known that natural oils like Rosemary, Jojoba, Argan Oil, Olive Oil, Almond Oil, Coconut Oil, Castor Oil and some other oils are amongst the best natural beard growth products. Amla oil used a lot for growing good beard at home even. The beard oil price depends on the ingredients as well. But during our research, we found that they all have somewhat same prices. And all these beard oils are available on sites like Flipkart, Amazon and more.
Top 10 Best Beard Oils in India For Thick Beard and Moustache
1. UrbanGabru Beard Oil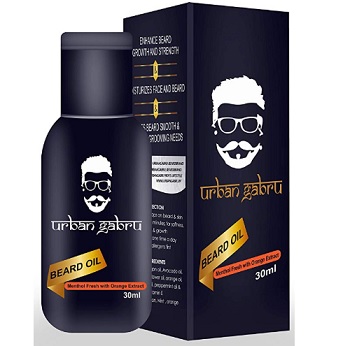 The brand is well known for men's beard related products. It has oils that nourish your beard so that you can enjoy a soft and healthy facial hair. It has a light texture and is non-greasy therefore, there isn't any residue behind once you apply it. Applying this twice in a day will get you good results in lengthening and thickening the beard.
It contains ingredients like Argan oil, Vitamin E oil and Black seed oil. All these ingredients help to strengthen the hair follicles and makes hair cells to reproduce at faster rate. While preventing skin dryness, it also softens the coarse and hard beard hair.
Key Ingredients: Argon Oil, Jojoba Oil, Sunflower Oil, Almond Oil, Orange Oil and Menthol.
2. Ustraa Beard Growth Oil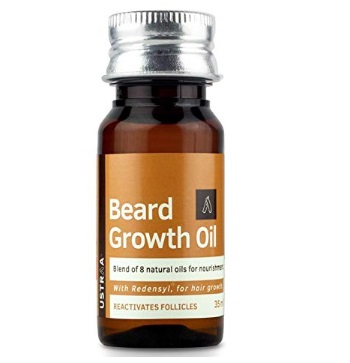 Ustraa beard oil is a concoction of 8 natural oils that imparts total nourishment to your dry beard hair. This top rated product not only helps follicles to grow faster but thicker. It also contains Redensyl that is known for faster hair growth. This sulfate and paraben free beard oil it is suitable for all skin types. Apply it twice in a day to enjoy good beard growth and hair. With Redensyl, it activates the generation of hair growth activating molecules. It's the best beard growth oil in India for rebalancing your hair's natural cycle to prevent beard hair loss.
Key Ingredients:  Argan Oil, Almond Oil, Avocado Oil, Castor Oil, Acai Berry Oil, Olive Oil, Gooseberry Oil, Watermelon Seed Oil 
3. Beardo Beard and Hair Growth Oil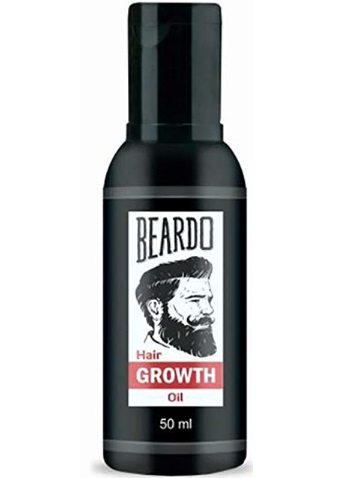 It conditions and moisturises the dry beard and moustache hair. The Beardo oil is the best beard oil in India to keep hair frizz-free and highly manageable. It's a blend that hydrates the skin and makes the beard hair manageable and healthy. It not just promotes the growth but also gives a mild scent so that even if you are in your office or at home, you can enjoy mild fragrance. As it contains multiple herbs and essential oils, the beard oil for men helps to re energize the hair production. It is suitable for your facial skin and scalp. Apply it twice in a day to get maximum results.  Even a beard cream will work to stop beard itch, if you suffer from a dry beard and skin.
Key Ingredients of Beardo Beard Oil: Hibiscus Oil, Sesame Oil, Coconut Oil and Amla
4. The Man Company Beard Growth Oil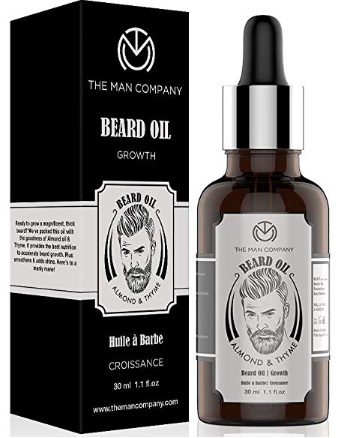 The beard thickening product is available in multiple variants, this is the best beard oil for men with patchy facial hair. The Almond and thyme variant is known to grow dense beard in a short period of time. It gives nutrition and nourishment both. With continuous usage of this oil, you can enjoy enviable bearded face. It's a natural tonic for facial hair which makes the application very easy and does not make the skin sticky after the use. Massage your face using this oil also enhances the blood circulation.
Key Ingredients: Almond oil, Thyme Oil with Vitamin-E
5. Bombay Shaving Company Beard Growth Oil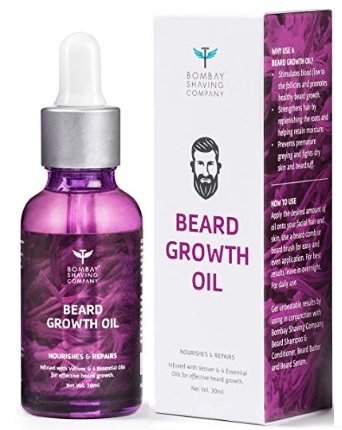 The beard growth oil for men is able to get you full grown beard and moustache growth. It stimulates the hair follicles and provides proper nourishment for increase in length. It ensures that the hair looks even and does not have split ends. It is suitable for both men and boys. Applying it regularly would definitely prevent the dryness and frizziness which is often seen in case of long length beard. Additionaly, the oil is suitable for men's oily to acne prone skin type. It is not for your beard hair but for your moustache hair as well. The natural beard oil is very light and rich with nutrients therefore, it does not make your skin sticky or greasy likes some other variants. It would be better if you apply it twice in a day after washing your face.
Key Ingredients: Coconut Oil, Sesame Seed Oil, Vetiver Oil, Jojoba Seed Oil, Brahmi Oil And Amla Oil
6. Beardo Godfather Lite Beard and Moustache Oil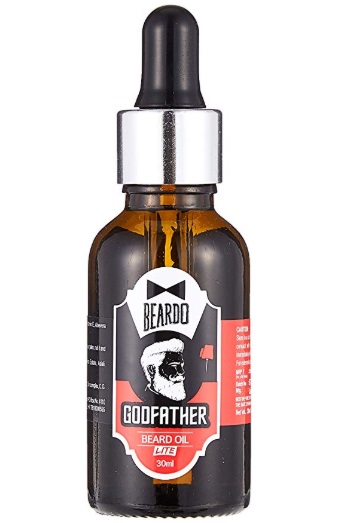 It's the third best beard oil in India. The beard product comes with a dropper that makes it very easy to use. As it is contained in a dark coloured bottle, its freshness is ensured for a long time. The serum like beard oil contains ingredients like aloe vera, castor oil, olive oil and jojoba known to make the beard hair grow faster and thicker. It is able to cure the patchy beard problem that is seen in the case of many teenagers and young adults. After properly cleansing your skin with a good face wash, apply it with massaging strokes. If you've dry face, it's the best beard oil for dry skin in India.
Key Ingredients: Almond Oil, Aloe vera Ext, Fragrance, Caster Oil, Olive Oil, Vitamin E, Mineral Oil, Menthol, 
7. Man Arden 7X Beard Oil
Amongst the top beard oils in India, Man Arden facial hair oil is loaded with 7 highly nutritious oils this has a light musky fragrance. Man Arden Beard oil also has a dropper at the top which will give you convenience of using this product. After using it you will never sticky residue left behind. This conditions your beard hair but also treats them from roots to tips. As it stimulates faster growth, it will eventually give you thick and long beard. As this beard stimulating oil is devoid of harmful chemicals, it's safe to be used even on the men's sensitive skin. Made with the expertise and Ayurvedic ingredients, it is one of the best growth boosting products for your beard hair.
Key Ingredients: Organic Moroccan Argan Oil, Organic Extra Virgin Olive Oil, Golden Jojoba Oil, Sweet Almond Oil, Grapeseed Oil, Rosemary Oil and Castor Oil. 
8. Nivea Men Beard Oil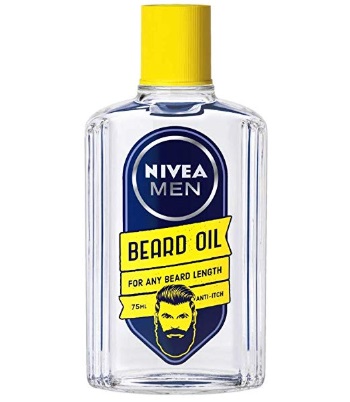 This is the latest company to launch beard grooming oils. Nivea is a pioneer, when it comes to men's grooming products. The beard smoothening oil has nice packaging but is not as user friendly. Moisturising the beard thick hair it also conditions the skin below it. It contains burdock root extract that fights frizzy hair. It has a mild fragrance which lasts for few hours. Maintaining a long beard will not be difficult when you use this product. Basically, it's a beard softening product for rough hair rather than the beard growth product.
Key Ingredients: Burdock Root Extracts
9. Brylcreem Beard Oil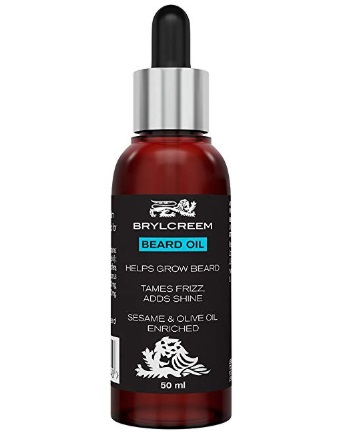 Brylcreem beard growth oil helps to accelerate growth of beard with the richness of potential hair thickness boosting oils like Olive and sesame oil. The product is user friendly and has a dropper cap. With three special essential oils, it softens and manages the course beard hair. Designed for men of all skin types, this product is effective in grooming the beard. Use it twice in a day by taking 2-3 drops at a time. It also eliminates dry skin during winter season.
Key Ingredients: Sesame Oil, Olive Oil and Almond Oil
10. Brahma Bull Beard Growth Oil
The mooch and beard oil is suitable for men who have to grow beard and moustache hair at certain length. As per the customer reviews, it can also show results in the patches in the beard. Made with powerful essential oils, it conditions and stimulates the follicles. It gives mild lemon fragrance and has antibacterial the antimicrobial properties. So, it ensures that you get not just healthy hair growth but proper relief in the dryness of the skin as well. It includes ingredients like Argan oil, lemon oil, tea tree oil which is suitable for oily to combination and acne prone skin as well.
Key Ingredients: Vitamin E, Argan Oil, Tea Tree Oil and Jojoba Oil
Few other reputed good beard oils in India:
Qraa Mooch and Beard Oil

Khadi Beard Oil

Trumen Beard Growth Oil
How To Apply Beard Oil
You need to take few drops of oil in your palm and spread evenly. It must get absorbed in your beard and moustache hair nicely. Make sure you apply at least once in a day. Night time is best for that.
These are some of the best beard growth oils in India which you can try. Other than that you can try to be regular in applying the oils or better results. Using the best beard growing products will definitely give you faster benefits in increasing the thickness, but be consistent. If you face excessive beard loss then go to a trichologist and also take biotin supplements.