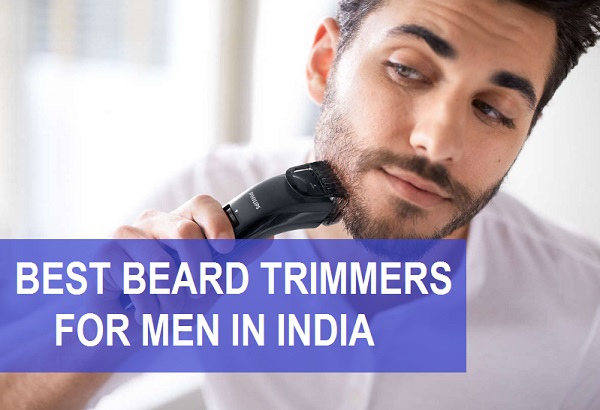 Best Beard Trimmers for Men in India
If you are amongst those, who would like to maintain facial hair then getting a perfect beard trimmer is a must have. There are so many brands that make beard trimmers. The electric beard trimmers are the best as they give you that ease and chop the beard hair to maintain a polished and neat look. So, these options of the trimmers have the features like the rechargeable battery, shaving head that can also shave the hair completely and the extra attachment that can give you that neat stubble look.
Best Electric Beard Trimmers for Men in India (2022)
Here, is the list for the best beard trimmers available in Indian market for men. These are affordable and have high quality suitable for everyday use. Don't forget to check out the best beard styling creams in India
1. Philips Beard Trimmer Cordless and Corded for Men QT4011/15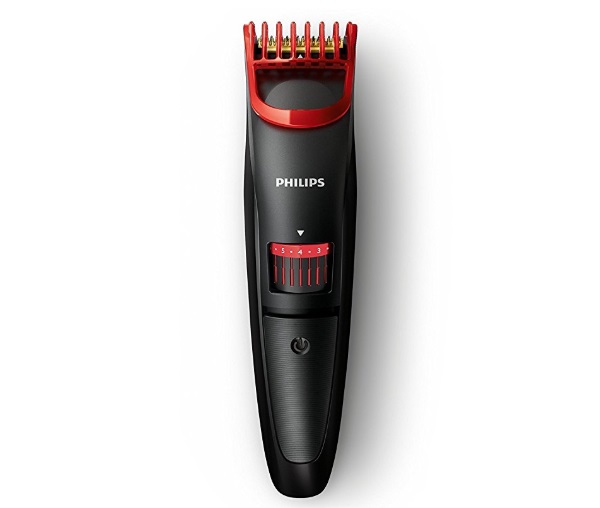 The Philips Beard trimmer is made with high end technology that gives a clean shave without any leftovers. It prevents cuts and spots caused by normal shaving with a blade. The brand claims Long lasting performance due to DuraPower technology and Up to 90 minutes of cordless power after 1 hour of charging.
2. Philips BT1212/15 Beard Trimmer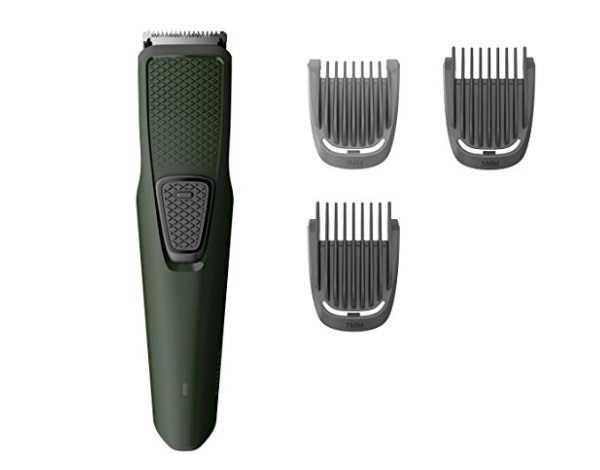 This is an another variant of beard trimmer that comes with a USB cable for more flexible charging via your computer or any USB adaptor. It is filled with DuraPower through which trimmer is 4 times more durable. It also comes with  Up to 30 minutes of cordless use after 8 hours charging. This Trimmer has Skin-friendly rounded tips for smooth and safe trimming. It also contains Stainless steel blades for long-lasting sharpness.
3. Braun BT3020 Beard Trimmer for Men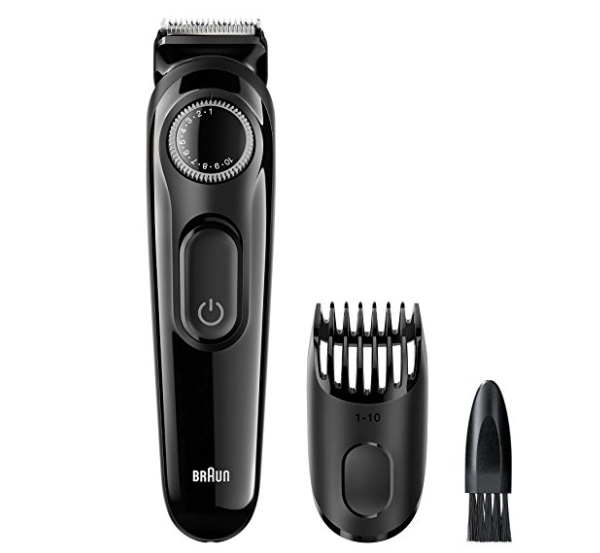 Braun is a popular brand in terms of hair styling appliances. It has 20 precision length settings in 0.5mm and steps from 0.5-10mm for ultimate precision. It has an Ultimate precision with lifetime lasting sharp blades. This trimmer is fully washable head and comb for easy cleaning under running water. The appliance comes with Life time lasting power – 40 minutes of precision trimming from a 10 hour charge. The company provides 2 year warranty for all its customers.
4. Panasonic ER-207-WK-44B Men's Bead and Hair Trimmer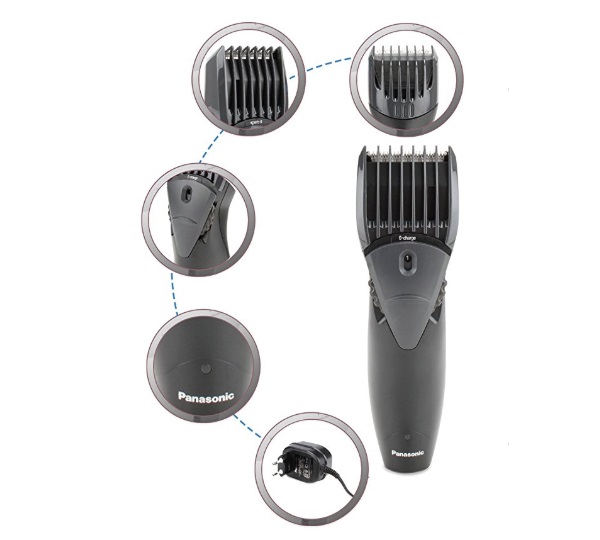 The new  trimmer with Stainless steel blades gives a stylish beard without any hard efforts. The DuraPower ensures 60min cordless use, which is a bonus when you are outside your home or travelling. It also supports USB charging and have 4 stubble and beard combs that will provide best beard trimming experience ever.
5. Syska HT1309 Hair and Beard Trimmer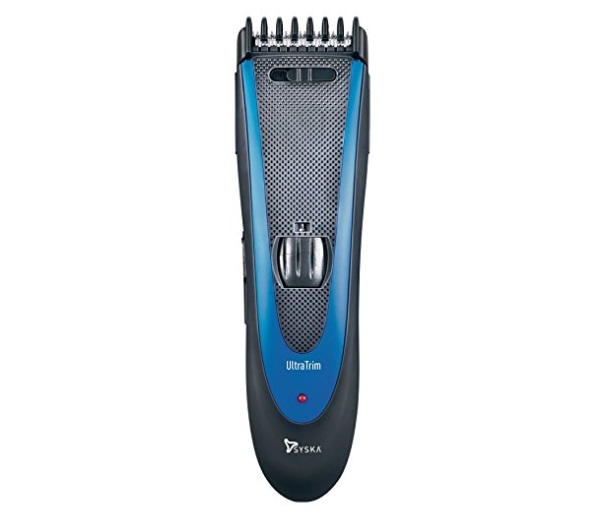 Syska is one of those big brands, and you can rely on its products in terms of quality and worthiness. The Stainless blade makes it easier to trim those short hairs in a single movement. It comes with 25 length settings and has built in adjustable comb. It also has a feature of Clipper or trimmer adjustment.
6. Syska HT300 Hair and Beard Trimmer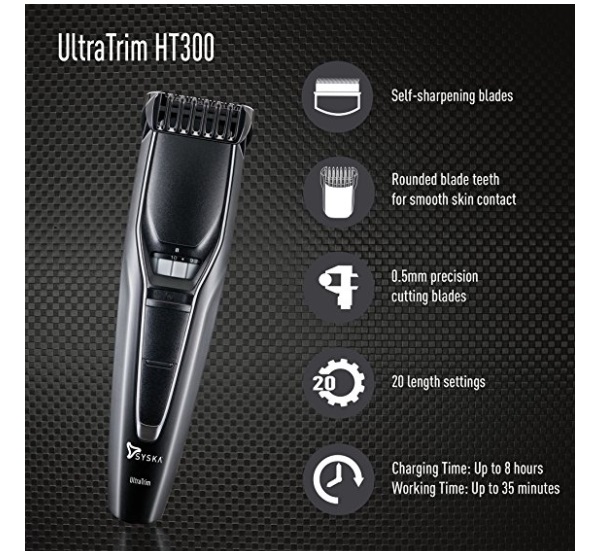 This is also a basic model of trimmer by Syska. As it has 20 length settings with 0.5-10mm (0.5mm precision) that can give you a regular trim at home. The Stainless steel blades are skin friendly that prevents any irritation and results effective trimming. It also contains rounded blade teeth for smooth skin contact and prevention of cuts.
7. Kemei Rechargeable Electric Triple Floating Blade Heads Beard Trimmer for Men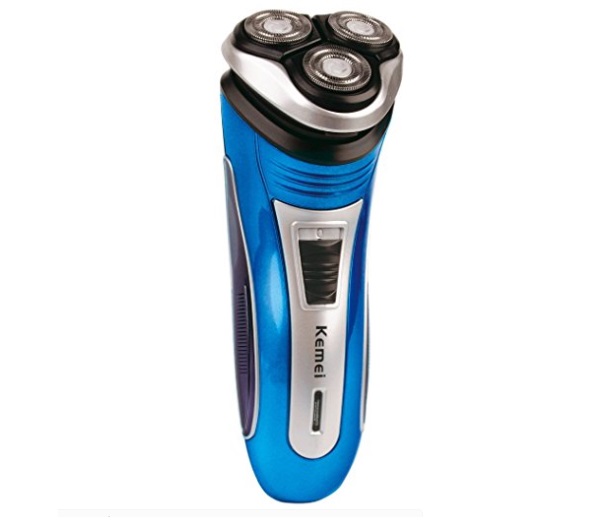 This beard trimmer is one of the finest trimmer, if you desire to have a regular use one. Its precision length settings is 0.5mm steps from 0.5-10mm for ultimate precision. It is packed with ultimate precision with lifetime lasting sharp blades. This trimmer fully washable head and comb for easy cleaning under running water. 
Price: 1500 rupees only
8. Panasonic ER-GB37 Men's Trimmer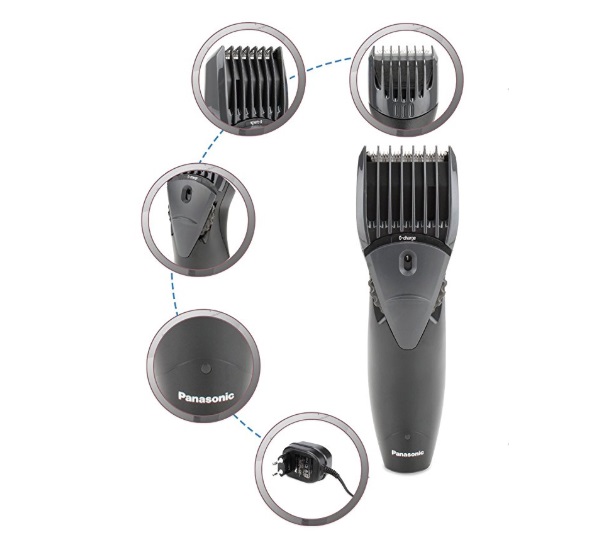 Panasonic hair appliances are really good to give a trial. They come with warranty and best quality. The precision Cutting with a 45 degree edge leaves no tiny hair after use. It also has smooth 0.5mm Cut with Foam. You can also do Wet & dry shaving without any comb attachment. The best feature is its quick adjust dial for easy length setting (9 settings from 1-10 mm).
9. Wahl Beard Rechargeable Trimmer 09916-1724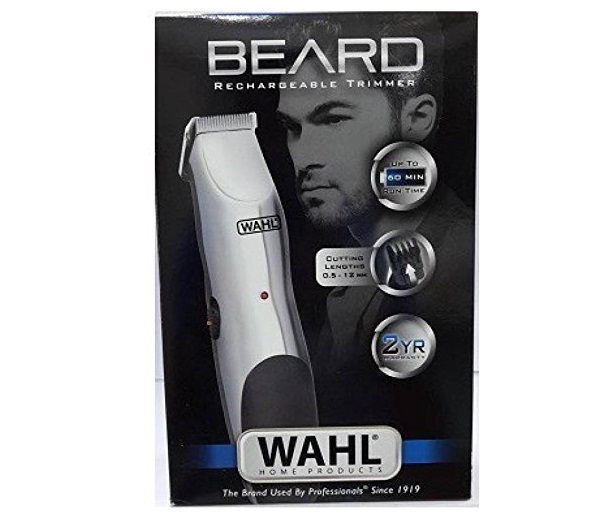 Wahl is an another option which has efficient Motor speed and rechargeable Shaver. It gives ultra thin and precise contour following shaving. This product is washable and has easy & hygienic maintenance.
10. Agaro MT-5001 Cordless Beard Trimmer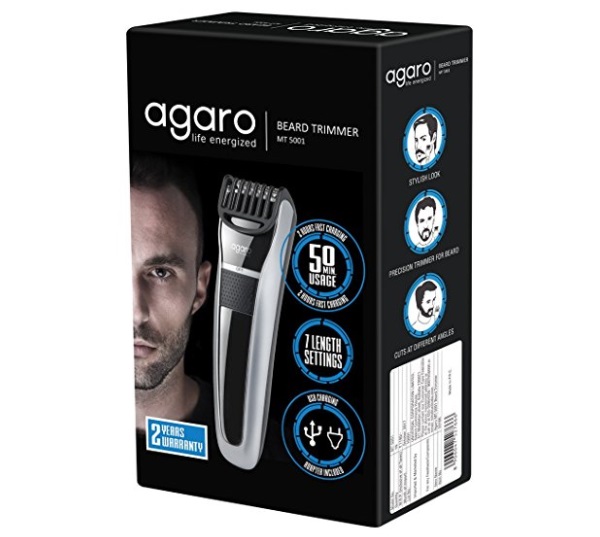 Agaro has high performance blades which come with multi functional usage. It ensures 50 minutes of usage after 2 hours of charging. The unique feature of this trimmer is its push to lock function. It has Skin-friendly rounded tips for smooth trimming and optimum results.
These are the best beard trimmers in India. Have you used any of these? Before you leave guys, you should also check out the best face wash for men and also the best face scrub for men in India to keep your skin healthy.
By Ratna Balani