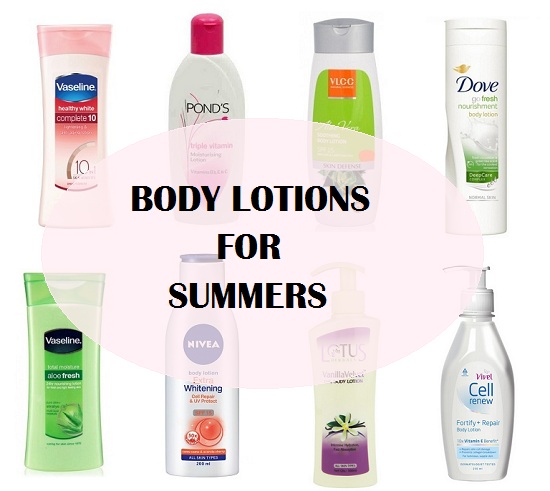 Body Lotions for Summer in India for Oily skin, Dry skin and Sensitive skin
Summer means extra care for sun tanning skin darkening but that doesn't mean that we should miss on the body lotions. Body lotions are as essential in summers as they are in winters. We have compiled list of best body lotions for whitening for summers that are available in India. In summers, the need for hydrating is slightly lower as compare with the dry winters season. Thus, in this list of these summer body lotions we have included the lotions that are not too much greasy and gives a fresh feeling not that sticky slimy feel. These good smelling lotions are appropriate to be used daily as in summers most of us will stay away from the heavy greasy lotions. The greasiness and sweaty feeling can also make the skin appear darker. In summers too, we need the protection as skin need some hydration and care. Lotions make a fine layer on the skin that prevents the skin from dryness, pollutants and UV rays.
8 Best Body lotions for summers in India with Reviews
Here, we have compiled a list of the best summer body lotions along with their features and reviews. These body lotions are light and able to get inside the skin well. The lightness of these body lotion makes them perfect for the normal skin during summers.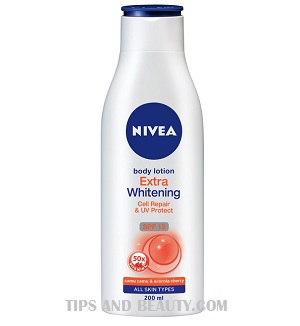 This body lotion is appropriate for summers. I have used it and liked it a lot as it was fortified with Vitamin C and was not at all greasy just perfect to give hydration to the normal body skin. Even for dry skin it is good for summers. It does claim of the skin whitening as well. Other than Vitamin C this body lotion for summers is enriched with Acerola, cherry and Camu extracts and UV protection.
Price: This priced at 249 rupees for 200 ml. Buy it Now Here
2. Vaseline Aloe Fresh summer Body Lotion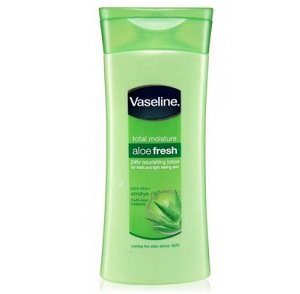 This Vaseline body lotion has a very non sticky and light textured formula which nourishes the body skin in summers. It leaves the skin hydrated and fresh with no dullness. It has a non greasy and fast absorbing formula hence is a great option when you're looking for good and cheap body lotion for summer.
Price: This is priced at 150 rupees for 200 ml. Buy it here
3. Vaseline Healthy White Complete 10 Body Lotion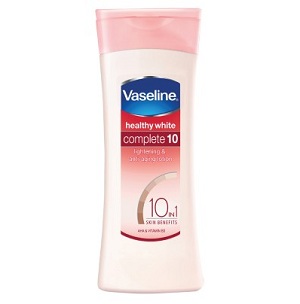 This Vaseline body lotion has a skin lightening feature and with the natural extracts, it makes the skin lighter. It also provides UVB/UVA protection, reduces skin darkening and skin dullness. This body lotion for summer is priced at affordable rate. I liked that this is really good for the summer season as it feels so light and non oily on my skin. I had used this everyday when I had this 3-4 months ago.
Price: 275 rupees in India for 200 ml. Buy it Here
4. Ponds Triple Vitamin Moisturizing Body Lotion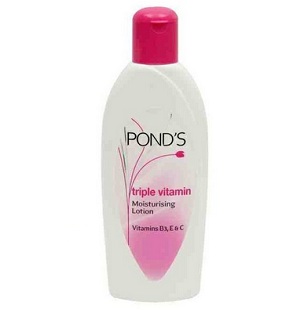 Ponds Triple Vitamin Body Lotion is enriched with the natural extracts and vitamins like B3, E and C which enhances the skin texture and improves the uneven skin tone. It is not sticky or oily. It is thicker yet gets absorbed into the skin to give a healthy and slight whiter looking skin. I also liked this Ponds triple vitamin lotion and this gives a nice matte finish and improves the skin tone. 
Price:  This is for 170 rupees for 300 ml. Buy it Here
5. VLCC soothing Aloe Vera Body Lotion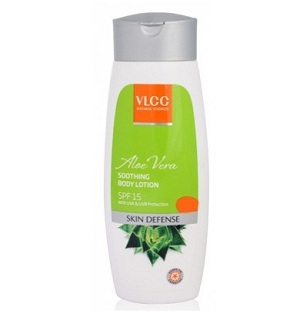 VLCC body lotions is enriched with aloe vera and has skin soothing properties along with giving moisturization to the skin. This is also fortified with SPF 15.  Aloe vera is also considered healing for the sun burnt skin during summer season. If you have oily skin or even the normal body skin then you will like this lotion.
Price: VLCC body lotion for summer is for 135 Rupees in India, Buy it Here
6. Dove Go Fresh Body Lotion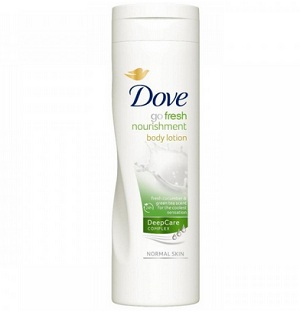 Dove Go Fresh Nourishment Body Lotion has goodness of cooling menthol, herbal green tea and cucumber extracts thus this is great body lotion for summer season that keeps the skin cool, hydrated and improves the skin texture. Its quick absorbing light weight formula makes is good for hot weather to moisturizes the body without getting oily.
Price: This is for 100 Rupees for 100 ml. 
7. Vivel Cell Renew Repair + Fortifying Body Lotion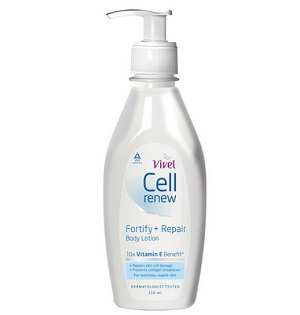 This body lotion has 10 X vitamin E benefits to enhance the cell renewal process and improvise the skin texture. It is light weight and gives adequate hydration to the body in summers. This body lotion is for 195 rupees for 225 ml. It deeply penetrates the skin without making sticky and greasy to touch.
8. Lotus Herbals Aloe Soft Daily Body Lotion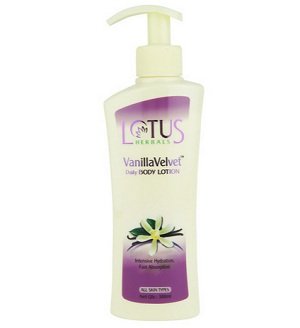 Lotus herbals vanilla body lotion for summers is light and easy to absorb and refreshing lotion that makes the skin glowing and provides subtle hydration. It has soy proteins that helps increased cell renewal rate and curative properties for healthy skin. I have tried this earlier and loved that this makes the skin dewy but not greasy. It also has SPF 20.
Price: 210 Rupees for 250ml,  Buy it Here
These were the best summer body lotions available in India. Which is your favorite? Have you used any? Apply body lotions as soon as you come out of shower.
Recommended Articles: