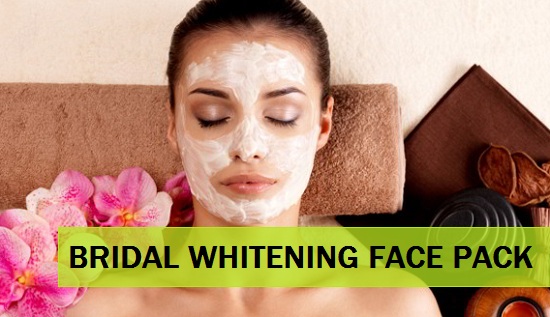 Every bride want to looks stunningly pretty and best on this day so that she is the attention of all the guests and the groom of course. As marriage day or wedding is the most cherished and special day in every girl's life. A smooth and glowing face is what very bride and her family members want so that they look good in the photographs and cherish the occasion throughout the life. Whitening face packs for brides to be soon, using the natural herbal ingredients will make the brides skin glowing and fair. These days the stress in our lives is quite high and when you are the bride the stress levels natural goes up. So, these bridal whitening packs will improvise the skin's elasticity, suppleness, glow and will also fade any fine lines and wrinkles on the face like near the eyes and lips. These face packs for brides are beneficial when you try 3 weeks before the wedding so that the results are long lasting and amazing.
Homemade Bridal Skin Whitening Face Packs
Here are some facial masks and packs that the bride to be and her family members can try to make their skin healthy and beautiful.
1. Rose and milk bridal skin whitening face pack for glow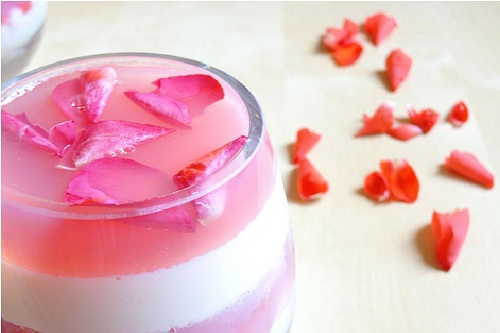 Take 10-15 rose petals and crush them with some milk. You will get a rosey pink paste which should be of medium consistency. Add some more milk if it is too thick or if it is runny then use some more of the rose petals to thicken it. Apply this on the face like a cream and massage this on the face like you're doing a home facial massage. Do this for 2-3 minutes. Then leave this whitening pack for 20 minutes. Wash the face with clear water and pat dry the skin. This will bring a healthy glow on your face and milk will whiten the skin gently, if you are a would-be-bride who have got dry skin then instead of milk use milk cream. Try this 2 times in a week.
2. Neem, Tulsi and sandalwood face pack for brides

This bridal skin whitening face pack is not just a regular pack but with the goodness of acne clearing properties and skin lighting. Take some neem powder, around 1 teaspoonful and add 1 teaspoonful of sandalwood powder then make a paste of these with using some rose water. Apply this paste and let it dry. Wash the face after 20 minutes. Do this 3 times in a week to remove pimple and pimple marks. It will also make the bride's skin fairer and glowing.
3. Turmeric and Rice bridal Glow face pack
Take 2 teaspoonfuls of rice flour/ powder and mix 2 pinches of the pure turmeric powder. In that add some milk and make a paste. Use this on the face and let it dry for 10 minutes. Then remove this facial pack by scrubbing the pack off using circular upward motions on the face. This will scrub the face and add smoothness. Regular application of this pack will improve the bride's natural skin texture by making it smoother and healthier. Rice flour also tone and tightens the skin other that the lightening of facial skin. This will do a quick face clean up at home for brides. and this can be used on the body as well just like the ubtan for brides.
4. Strawberry bridal whitening face pack
This is a bridal glow pack with strawberries will enhance the skin's glow and fairness. Take 1 strawberry and mash it so that you get the smooth paste in that add 1 teaspoonful of lemon juice and mix them. Apply this fruit facial pack on the face and massage. Then let it get dried for 20 minutes. Wash with normal water and get the natural glow. Strawberries are rich in multivitamins which brightens the skin complexion and color. This is a good simple remedy for brides to achieve a healthy looking skin before their marriage.
So, these were the bridal skin whitening face packs that you can try at home and get the benefits. Other than that take enough water so that the body and skin stays hydrated especially when you have dry skin. Oily skinned brides too, should have at least 7-8 glasses of water to keep the skin pimple free and glowing not oily. These tips and tricks will definitely give you that bridal glow that a bride needs.

Image credit: Pinterest