List of Top Coconut Body Wash and Shower Gels in India
Coconuts have skin healing properties and when the skin is dry then coconut can help give you  smoother skin. The body wash is the first thing that we use in the morning. Using a moisturizing body wash can help to make the skin nourished and smoother. You can win half of the battle with the dry skin by using a good moisturizing body wash, and what else can be better than coconut extracts. We have compiled this list of the best coconut body washes available in Indian market. You can try these body cleansers to get rid of the skin dryness. In winters, the skin gets more dry so, use of such body wash can help you achieve a flawless skin which is supple.
Best Coconut Body Wash and Shower Gels in India
Let's have a look at the best coconut body washes.
1. Palmolive Thermal Spa Skin Renewal Shower Gel
Palmolive Thermal Spa Skin Renewal Shower Gel ha the SPA-inspired treatment. The creamy shower gel has rich intoxicating fragrance that eventually refreshes the senses. It lifts the mood with its scent and keeps you energetic. It is a creamy formula that has the Jojoba butter and crushed coconut extracts to help retain the natural moisture balance of the dry, scaly and dull skin.
2. Dove Coconut Milk and Jas Petals Body Wash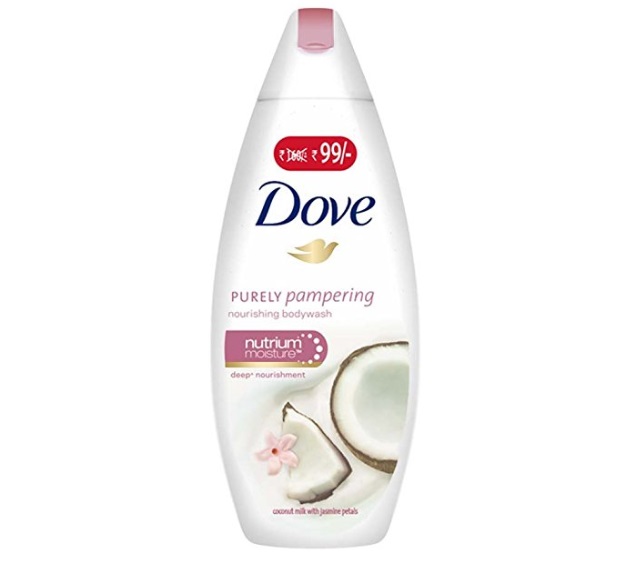 The shower gel or body wash has the goodness of the coconut and Jas petals. It hydrates the dry skin and also revives the tired skin. Jas petals have very good smell that gives good aroma to this body wash. It is moisturizing and mild for everyday use by the sensitive skin as well.
3. The Moms Co. Natural Body Wash, Coconut Moisturizing Pregnancy Body Wash
The body wash is formulated for the Moms and pregnant women as this has the goodness of the coconuts which are very hydrating. It combats the dry and itchy skin. It also reduces the itching on the tummy that one goes through during the pregnancy phase. Also, it is safe for use during and after pregnancy. Do you know that nourished skin gets lesser stretch marks. Pro vitamin B5 increases the natural elasticity of the skin.
4. WOW Fabulous Foaming Body Wash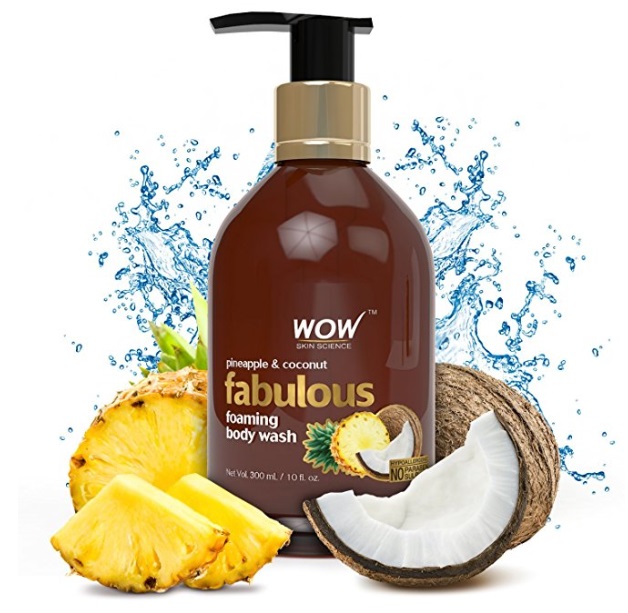 The Foaming body wash has the goodness the 100 percent natural ingredients and extracts of pineapple, aloe vera and coconut. It is rich in the essential oils like Argan oils, jojoba oil and extra virgin olive oils. It detoxifies the skin and makes the skin deeply nourished. This also has mild exfoliating features which makes the skin further smoother. The body wash is free of the harmful sulphates, parabens and mineral oils.
5. Original Source Coconut & Shea Butter Shower Body Wash Gel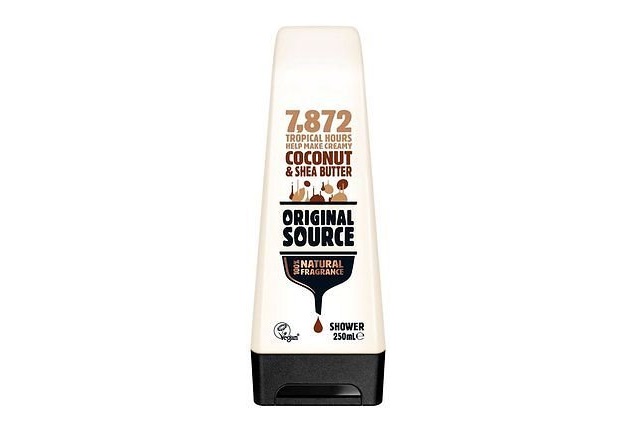 When the body wash has Shea butter with coconut, then it is bound to give you beautiful enviable looking skin. It can heal dryness like no other body wash can. The foaming rich lathers spread on the skin nicely and give that invigorating feeling that you'll love about it. It is organic and has no harmful or skin-irritating ingredients. Shea butter soothes the itchy skin in winters. It can be the best coconut body wash.
6. Biotique Bio Honey Cream Rejuvenating Body Wash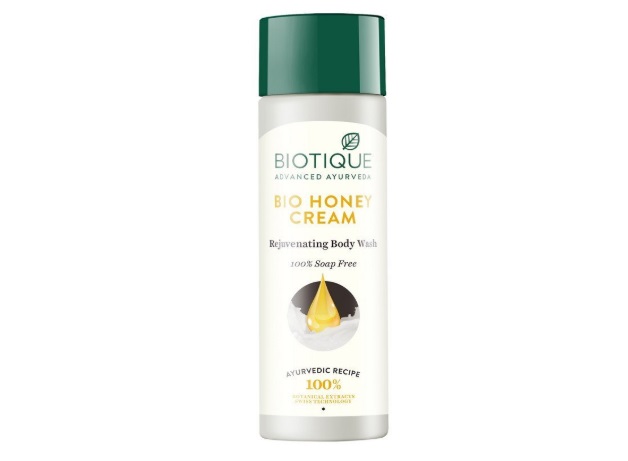 Honey is effective ingredient that heals the dryness of the skin. This Biotique Honey body wash is a purely Soap Free Body Wash and has a rich luxurious gel base. It is a blend of pure honey, winter cherry, galangal, coconut oil and soap nut. It cleanses the skin without drying it. The body wash is toxins free and is a dermatologically tested product.
7. Enliven Natural Fruit Extracts Coconut and Vanilla Shower Gel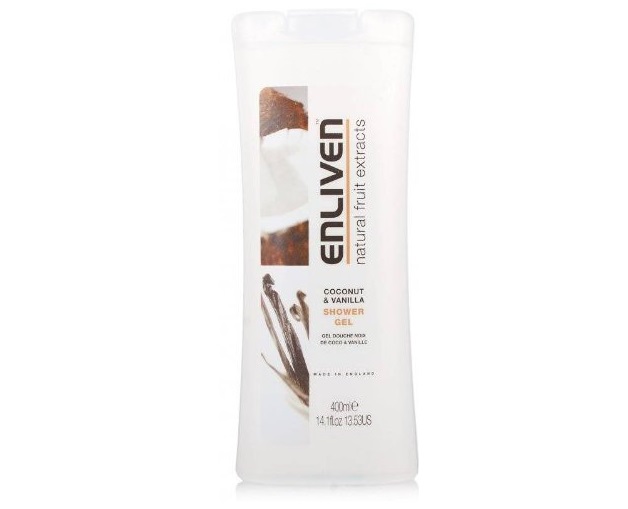 Enliven shower gel has coconut and vanilla. These give moisturization that is intense and the sweet smell of vanilla. It makes the dry sensitive skin revitalized and skin appears healthy too.
8. Grace Cole Coconut and Lime Body Wash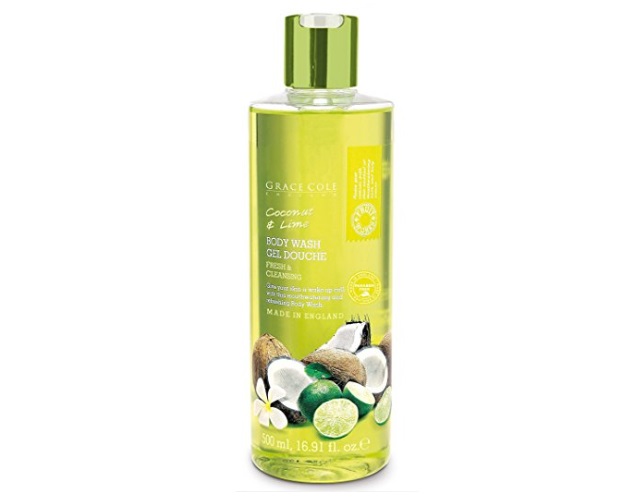 Grace Cole Coconut and Lime Body Wash has lemon essence which is good for summer and coconut extracts for hydration. It is a refreshing body wash that also has the notes of zingy lime, orange peel and creamy coconut.
9. Dove Purely Pampering with Coconut Milk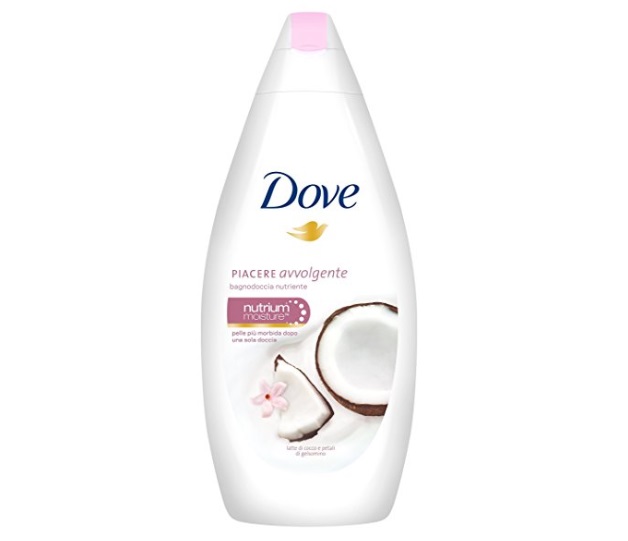 Dove Purely Pampering with Coconut Milk & Jasmine Body Wash is a floral smelling body wash. The floral scent for jasmine makes it a wonderful scented body cleanser. It is rich in coconut milk to revive the dry skin. People with very dry skin can try such product to get the dry skin get healed faster.
8. Yves Rocher Sensual Bath and Shower Gel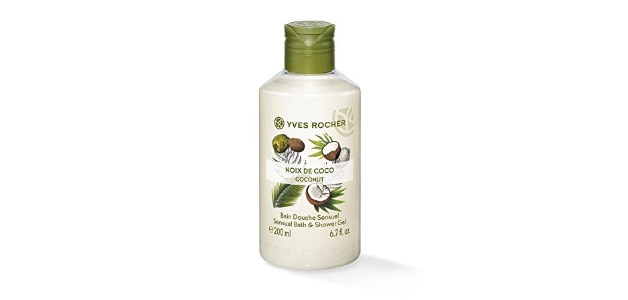 Yves Rocher Sensual Bath and Shower Gel is a quality product which can be used by all skin types. It has a pleasant and Sensual fragrance that last for some time even after the bath. The shower cream is enriched with Aloe Vera gel and Coconut extract. It can cleanse the skin and give you a supple, soft skin. It is rich in natural extracts and has a paraben free formula.
9. Nivea Cream Coconut Cream Shower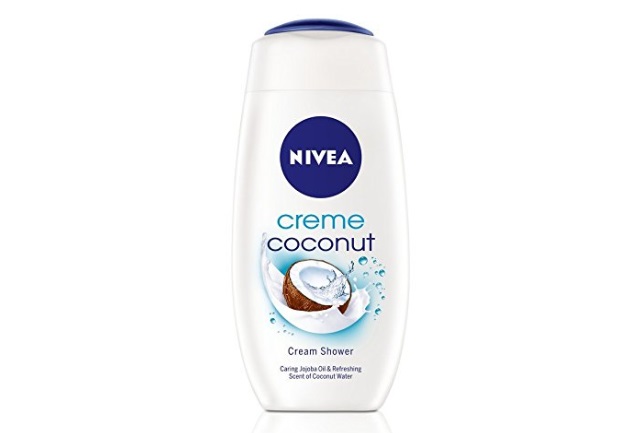 Nivea Cream Coconut Cream Body wash is a rich and creamy body wash that helps to get away with the dry skin, It gives you moisturized skin which is soft and supple looking. The product helps cleanse the skin and gives you fresh soft skin that is not dry. It heals the dry patches and with its Hydra IQ 24h+ moisture technology, it gives nourishment.
10. Original Source Skin Quench Pineapple & Coconut Oil Moisturizing Shower Gel
Original Source Shower gel is made with the Quench Pineapple and Coconut Oil. It is also made using the naturals oils. It has fragrances that make the skin appear smoother and glowing. The natural moisturizers helps to revive and eliminates the dry skin.
So, these are the best coconut body wash available in India that can be used for the dry and sensitive skin. Have you tried any of these? Which is the one that you liked?