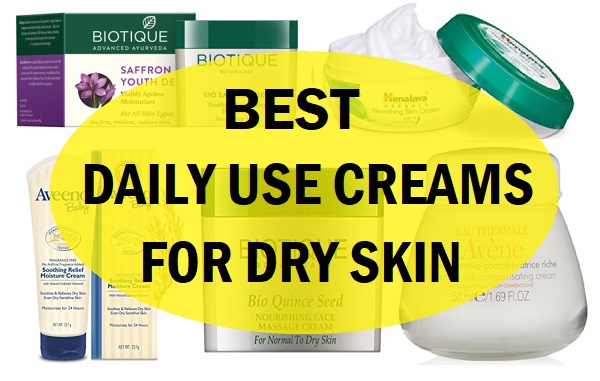 Best Daily Use Creams for Dry Skin: Dry skin can be a real challenge, causing discomfort and affecting your confidence, however, there are skin care products like effective face creams especially made to suit the dry skin. Including right product in the skin care routine can make a world of difference. In this article, we'll explore the best daily use face creams for dry skin in India along with the benefits and how to pick a good everyday use face cream for dehydrated skin.
Dry skin also appears rough, stretchy and flaky. The white residue which also makes skin rough. To cure that you can definitely try home remedies but wont that be wonderful if you apply the best suitable face wash for the dry skin.
Having dry skin can be nuisance at times, it is because the dry skin looks dull and lifeless, even the makeup that you apply looks pretty bad and flaky when the skin is dry and rough. We have put together this list of the 15 best daily use creams for dry skin available in the Indian market. The list also includes some of the moisturizers that can be applied on the dry face skin. 
Benefits of Using Face Creams for Dry Skin Daily
Dry skin occurs due to a lack of moisture retention in the skin's outermost layer. Factors such as harsh weather, frequent hot showers, and certain skincare products can strip the skin of its natural oils, exacerbating dryness. Let's check the benefits which you get after using dry skin creams.
Hydration
It is quite evident that the dry skin requires an extra dose of hydration. Face creams formulated for dry skin are designed with appropriate ingredients that penetrate deeply and deliver essential moisture. As a result, it instantly soothes the dryness and discomfort.
Nourishment and Repair
Many face creams for dry skin are enriched with nourishing ingredients like vitamins, antioxidants, humectants, and amino acids. These elements aid in repairing the skin's moisture barrier and promoting overall skin health.
Improved Skin Texture
Dry skin is characterized by the appearance of rough and flaky layer. Hydrating face creams work to smoothen and refine the skin's texture, revealing a softer and more radiant complexion.
Enhanced Protection
A well-formulated face cream acts as a protective shield against external skin harming factors like pollution and harsh weather. It helps create a barrier that locks in moisture and prevents moisture loss.
List of Top 15 Best Daily Use Creams For Dry Skin In India (2023)
Cetaphil Moisturizing Cream

Minimalist 0.3 % Ceramide Moisturizing Cream

Plum E-Luminence Deep Moisturizing Crème

The Derma Co Ceramide + HA Intense Face Moisturizer

Biotique Bio Saffron Dew Youthful Nourishing Day Cream

Olay Regenerist Retinol Night Cream

Re'equil Ceramide and Hyaluronic Acid Moisturiser

mCaffeine Dry Skin Moisturizer

Olay Niacinamide Face Cream

mCaffeine Dry Skin Moisturizer

Bella Vita Organic Kumkumadi Day Face Cream

Himalaya Nourishing Skin Cream

Avene Rich Compensating Cream

Nivea Soft Light Moisturizing Cream

Lotus Herbals Nutramoist Daily Moisturizing Creme

Indus Valley Retexturing Night Cream
Key Ingredients to Look For in Dry Skin Creams
Hyaluronic Acid
Hyaluronic acid is a natural hydration powerhouse and most importantly it is quite gentle for skin. In fact, it attracts and retains moisture, leaving your skin plump, supple, and well-hydrated.
Ceramides
Ceramides are one of the most important components in keeping the skin tight and firm. Additionally, they play a vital role in maintaining the skin's moisture barrier. They help to seal in moisture and protect the skin from environmental damage.
Glycerin
Glycerin is yet another natural skin soothing humectant that draws moisture from the air to the skin, effectively hydrating and preventing dryness. Hence, in your daily use creams for dry skin, see if glycerin is an ingredient. 
Natural Oils
Oils like jojoba, almond, and coconut are rich in fatty acids that provide deep nourishment and replenish the skin's lipid barrier.
Butters
Butters like shea butter, cocoa butter are quite hydrating and hence are also used in dry skin creams. These can also be checked while shopping for the suitable creams for dry face.
Choosing the Right Daily Use Face Creams for Dry Skin
Consider Your Skin Type
While looking for a face cream, consider your skin type and specific concerns. Different creams cater to varying needs, from dry and sensitive to dry and acne-prone skin. Even the dry face needs anti-aging benefits when you've crossed 30s and for teenagers' dry skin, the dryness is the major concern. Hence, choose the products accordingly.
Check the Ingredient List
While buying a product for dry face, always inspect the ingredient list. The cream must have hydrating and nourishing components like hyaluronic acid, glycerin, and natural oils, like we mentioned above. Avoid creams with excessive alcohol content, as it can further dry out the skin.
Texture and Consistency Matters
Choose face creams and moisturizers for dry skin, which has richer textures, like creams or balms, as they provide more intense hydration. Thicker creams create a protective layer that locks in moisture. In winters, thicker creams work better for safeguarding the skin against harsh winter dryness.
Fragrance and Sensitivity
Fragrance can irritate sensitive, dry skin. Choose fragrance-free or hypoallergenic options to avoid any potential reactions. Dermatologist test, dermatologically approved or even the paraben free vegan products must be used for sensitive skin.
15 Best Daily Use Creams For Dry Skin In India
1. Cetaphil Moisturizing Cream
The moisturizing fragrance-free face cream is known to deliver intense hydration and replenishes even the driest skin type. It's unique formula has Humectant, Emollients and Lipids with the Occlusive. Therefore, the daily use cream for dry skin is designed to provide immediate and long-lasting relief to very dry skin as well. This immediately gets absorbed and leaves the skin feeling smooth and dewy. Sweet Almond Oil and Vitamin E makes this an excellent cream for the dry damaged skin.
2. Minimalist 0.3 % Ceramide Moisturizing Cream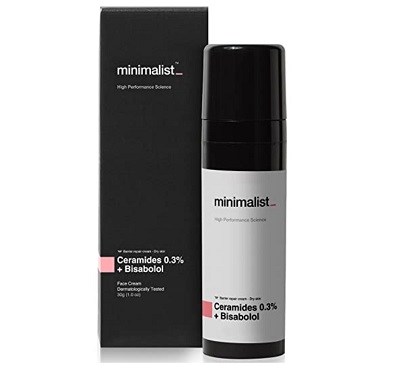 The highly moisturizing cream has very high Ceramide content. The 0.3% active concentration of essential ceramides along with Ursolic Acid, acts to repair the skin. It accelerates the skin's renewal mechanism to safeguard against the free radical damage and the aging. The dry skin cream is excellent for rashed and irritated skin as it is boosted with Bisabolol and Asiaticoside, which are potential skin soothing ingredients. Moreover, the intensive moisturizing cream provides intense hydration with ingredients like Saccharide Isomerate and Betaine.
The product is Fragrance Fee, Dye Free, Sulphte Free, Paraben Free, Essential Oil Free, Silicone Free
3. Plum E-Luminence Deep Moisturizing Crème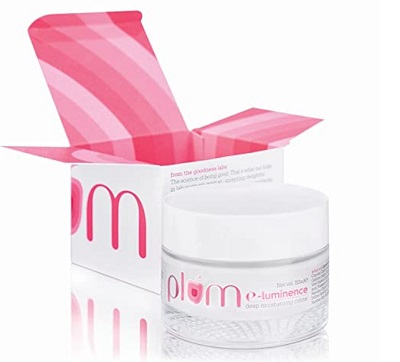 For dry skin glow, a product like this is essential in your vanity. Made with vitamin E and calendula extracts, it is known to provide unmatched hydration to dry, rough and damaged skin all day long. For a dewy soft skin, this all season skin cream for dry skin is pretty amazing. This excellent daily use cream for dry skin has ultra-hydrating Vitamin-E, that's non-comedogenic and soothing. Teens and adult men and women, can use it. Apply twice a day for best results. In general, Plum products are FDA Approved, Mineral Oil Free,  SLS Free, Cruelty-Free, Paraben Free, and is made for dry, very dry skin types.
4. The Derma Co Ceramide + HA Intense Face Moisturizer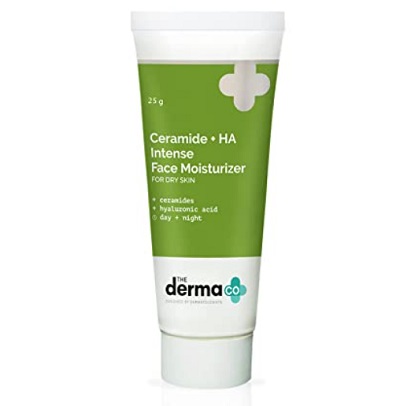 The multi-functional Ceramide and HA Intense Moisturizer is an effective solution for dryness repair. Apart from providing 72 hours of moisturization, this ceramide rich dry face cream calms the irritated skin. This hyaluronic acid rich moisturizer forms a protective layer hence, also slows the aging process and keeps skin hydrated for long.
5. Biotique Bio Saffron Dew Youthful Nourishing Day Cream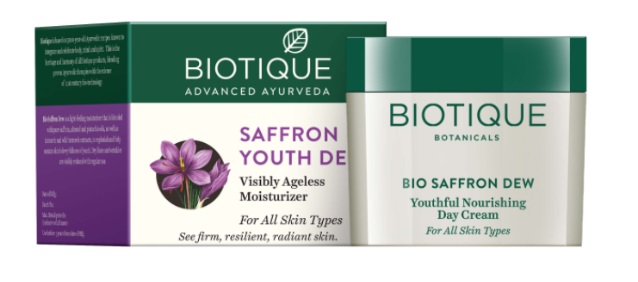 Our skin needs regular care to remain healthy and beautiful. To get proper nourishment we need a plenty of products and moisturizing cream is one of them. Biotique saffron dew youthful cream is very effective on dry skin. It consists saffron and jasmine extracts which help in making skin fairer. The face cream also reduces pigmentation and dark spots. This daily use dry face cream makes your skin look ageless and young. This is a daily use cream for dry skin and can be applied in all seasons. It contains almond oil and pistachio oil, which are very beneficial to the skin.
Features and Review
Can be used daily

Best for dry skin

Hydrates the facial skin

Very affordable

Purely herbal

Contains saffron and jasmine

Makes complexion fair
6. Olay Regenerist Retinol Night Cream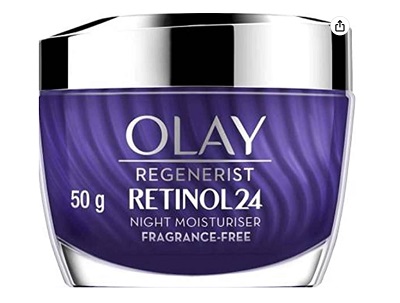 Not just for the dry skin but also for the anti aging benefits, this cream is a perfect product for soothing the dryness. With the retinol it also comes with Niacinamide to combat the signs of aging. This can be used by men and women in their early 30s. The nigh cream is magical to transform the skin and to wake up to plumper, younger-looking skin.
7. Re'equil Ceramide and Hyaluronic Acid Moisturiser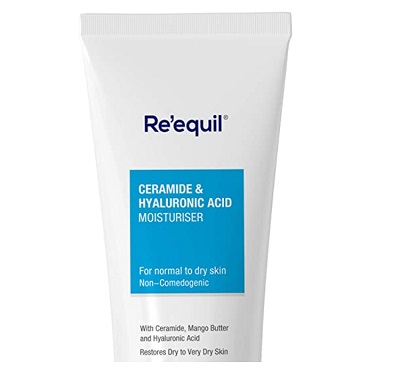 The creamy product is formulated for dry skin. It's enriched with ingredients that act as supplements to the natural healing system of the skin. Ceramide strengthens the skin's natural lipid barrier and Hyaluronic Acid is a moisture retainer which prevents water loss. This helps boost skin's defense mechanism, while providing relief from itching and inflammation. Regular usage of the moisturiser maintains proper skin hydration, while creating a protective barrier over dry skin.
Features and Review
Best day cream for dry skin

Can be used as per the requirement

Hydrates the skin

Makes it soft and fresh
Olay Niacinamide Face Cream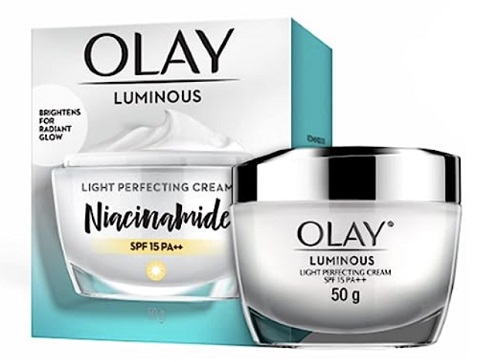 Made with 99 % pure Niacinamide, this intense daily use face cream for dry skin, comes with a creamy hydrating formula that relives the dry skin instantly. This dry skin reliving product fight signs of dryness, uneven skin tone, roughness and dark spots. This is a dermatologically tested product and is suitable for normal, dry, sensitive and combination skin. 
8. mCaffeine Dry Skin Moisturizer 
The daily use dry skin moisturizer is a dermatologist tested and recommended product, loaded with Shea Butter, Almond Milk, Coffee and Caffeine. It locks the moisture and keeps skin dewy. Suitable for the dry sensitive skin, it makes your skin baby soft and gives relief in itchiness caused due to dryness. It has 24 hour moisturizing properties which make the facial skin hydrated and soft for a whole day.  This soothing cream can be used by men and women both. In fact, this face moisturizer is fragrance free which means that it does not contain any artificial fragrances.
Features and Review
For dry and sensitive skin

Moisturizes the skin upto 24 hours

Induce elasticity of the facial skin

Reduces wrinkles and dryness

Can be applied daily

Has She Butter and Almond Milk

Paraben and artificial fragrance free
10. Bella Vita Organic Kumkumadi Day Face Cream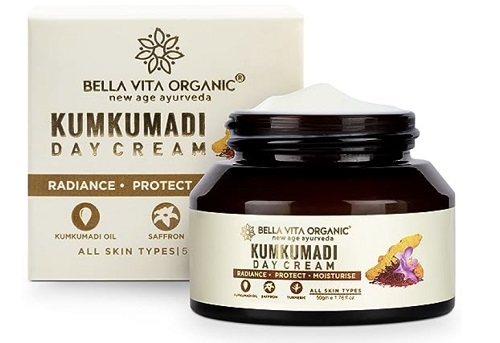 The Bella Vita ayurvedic face cream for women is made for dry to normal skin and has ingredients like Kumkumadi oil, Saffron and Turmeric. These super actives pamper the skin and soft to touch. It is an everyday use face cream for dry skin loaded with skin brightening Kumkumadi oil. In fact, the product also induces even skin tone and reduces pigmentation. Indeed, the cruelty and paraben free face cream is best for normal to dry skin type. The skin appears to be bright and young after regular application.
Features and Review
100% natural

Hydrates the skin deeply

Reduces dryness evidently

Contains kumkumadi oil, saffron and aloe vera

Diminishes pigmentation

Skin looks bright and softer
9. Himalaya Nourishing Skin Cream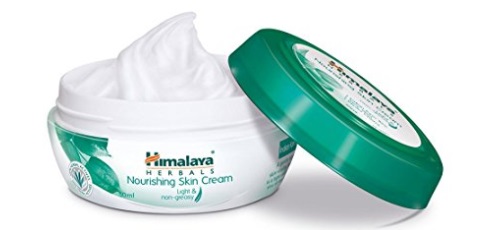 Himalaya comes under top herbal brands which provides care to your skin and hair. This nourishing face cream prevents dryness in all seasons. The daily use light cream also aids in reducing breakouts and dullness of the facial skin. It stimulates cell generation and makes skin healthy in the long run. One should apply this cream twice in a day to keep the skin soft and supple. For best results apply a good amount before sleep and leave it overnight. It is a suitable for skin cream for dry skin during summers season.
Features and Review
Very economic

Easily available

Herbal brand

Nourishes your skin

Travel friendly

Makes skin soft and smooth

Non greasy
12. Avene Rich Compensating Cream for Sensitive Dry to Very Dry Skin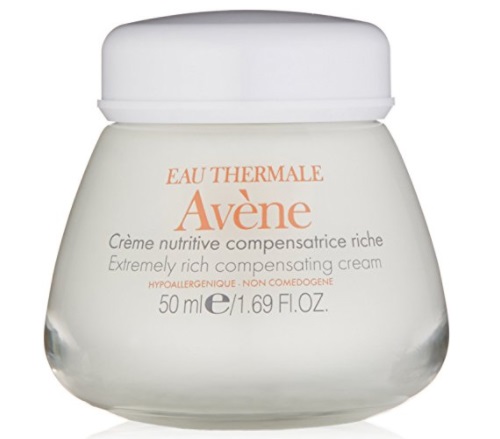 Avene cream is made especially for dry to very dry sensitive skin. It helps in recovering from extremely dry skin conditions. It has shea butter and essential vitamins which deeply penetrates the skin and makes it silky smooth.  This face cream cream can be used in all seasons, but would be most effective in winters. As skin tends to become dry in this season only. It contains safflower seed oil that moisturizes the skin. This moisturising face cream for dry skin protects your skin from free radicals thanks to pretocopheryl. It protects the skin from pollution and harmful environmental factors.
Features and Review
Very effective on dry skin

Contains vitamin-E

Also contains shea butter

Makes skin smooth and soft

Ensures better skin protection

Hydrates the skin

Controls ageing of the skin
13. Nivea Soft Light Moisturizing Cream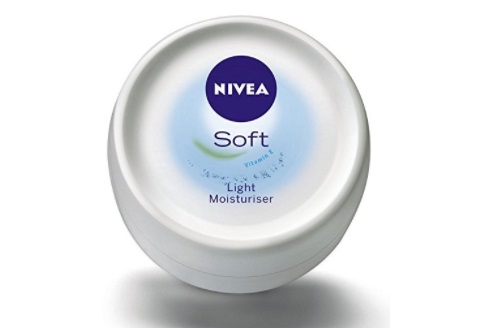 Nivea nourishing face cream is very light in texture and can be used in summers too. It really helps in reducing dryness of the skin. Just two times application is enough for the whole day after cleansing the face. You can also apply it on chapped hands and foot area. This dry skin appropriate face cream is non-greasy so you can easily step out in the sun wearing it without getting any sweat. This moisturizing cream contains vitamin-E and glycerin, which helps in making the skin firm and smooth.
Features and Review
Makes your skin feel fresh

Contains glycerin

Makes skin smoother and brighter

Induce elasticity in the skin

Can be used in summers

Light and non-greasy formula
14. Lotus Herbals Nutramoist Daily Moisturizing Creme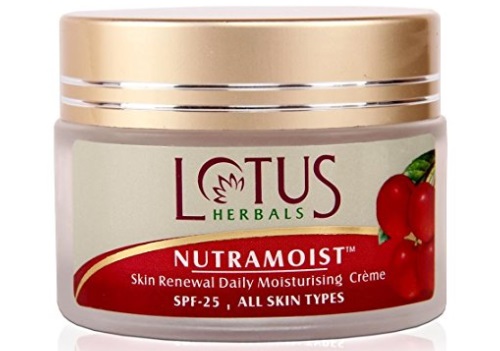 Lotus herbal is a natural product brand which has a variety of skin care products available in India. This is a day cream for all skin types, which means people having dry skin can use it too. It includes essential oils which are beneficial for the skin in multiple ways. It also consists grapefruit extracts which are helpful in protecting the skin from daily wear and tear. The nourishing dry  skin cream gives a rosy glow to the face and makes it fairer. The daily use cream for dry skin also contains vitamin-E which helps in inducing skin's softness and natural glow.
Features and Review
Contains grapefruit extracts

Includes SPF 25

Makes skin smooth and glowing

Hydrates and moisturizes the facial skin

Pleasant fragrance
15. Indus Valley Retexturing Night Cream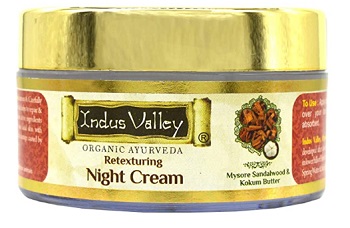 This product is a night cream mainly made for dry skin. It is a daily use night cream, which heals your skin during nighttime. As, it has Mysore sandalwood and Kokum butter, it nourishes the face and makes it look rosy pink after a few uses. It also helps in making skin lighter and more supple. This hydrating and nourishing face cream can be applied for all ages irrespective of skin tone. Apply a little on the face and massage it for 10 seconds in circular motion after washing the face.
Features and Review
Daily night cream

Light on the skin

Removes dryness of the skin

Contains natural organic extracts

Gives a pink glow to the face
This was the list of the best face cream for dry skin and sensitive skin  in India for daily use. A face cream is good for daily application when you apply it after the shower in the morning or in the evening as well. At night, it is better to use a night cream, so that the skin looks beautiful and nourished. Night and day cream both makes the skin smooth and polished.
Quick Dry Skincare Routine
Cleanse Your Face
Start with a gentle cleanser to remove dirt and impurities. This allows the face cream to be absorbed more effectively. The cleanser must be suited for the skin type.
Apply a Toner
A hydrating toner preps the skin, enhancing the cream's absorption. Look for dry skin toners with ingredients like rose water or glycerin.
Serum First or Cream 
If using a serum, apply it before your face cream. Serums contain potent active ingredients that penetrate deeply, which is why they are used before the creams.
Sunscreen 
If applying the cream during the day, opt for one with SPF. Sunscreen protects your skin from harmful UV rays that can worsen dryness.
Frequently Asked Questions (FAQs)
How often should I apply face cream for dry skin?
Apply the cream at least twice a day, like in the morning and before bed for optimal hydration. For both, you may use separate day and night creams.
Is it necessary to use a separate night cream?
A night cream can provide extra nourishment as your skin repairs itself during sleep, but a hydrating face cream can suffice. This actually depends on skin type.
Can face creams for dry skin be used under makeup?
Yes, they can serve as an excellent makeup base, providing a smooth canvas while keeping your skin hydrated. After the face cream, use a hydrating primer for better base makeup.
Are natural face creams better for dry skin?
Natural face creams can be beneficial as they often contain fewer synthetic additives. However, focus on the ingredients that address dryness effectively.
Selecting the right face cream for dry skin can transform your skincare routine. With proper hydration and nourishment, you can achieve a radiant and glowing complexion. Remember to choose a cream that goes well with your skin type, preferences, and concerns. If any irritation occurs, you must discontinue using the product.
Recommended Articles