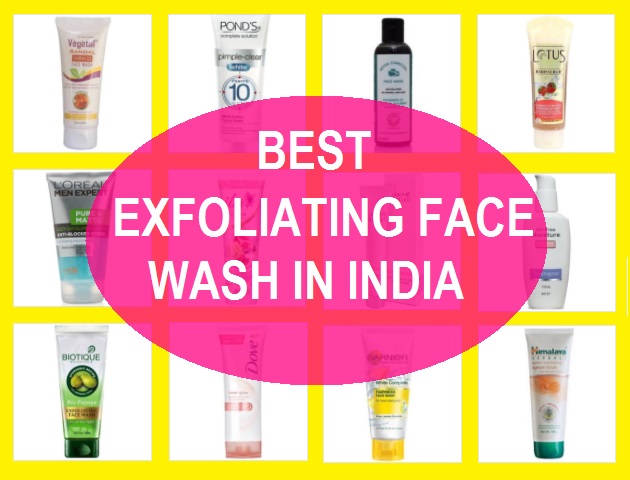 10 Best Exfoliating Face Wash in India
Exfoliation means taking off the upper most skin cells which are also the dead skin cells. It is also known as scrubbing since most of the times we'll use the physical scrubbers to get rid of the dead skin cells. When we exfoliate the skin then along with the dead skin cells removal you get multiple benefits. It makes skin smoother, supple and fakes free. In turn, this process also makes the skin looks glowing and radiant with the brightness. So, with these many advantages of exfoliation, we bring you the best exfoliation face wash.
Top Exfoliating Face Wash
Here, is the list of the top exfoliating face wash available in India for different skin types and isuses like for dry skin, oily skin, for fairness and also for glowing skin.
1. Biotique Bio Papaya Exfoliating Face Wash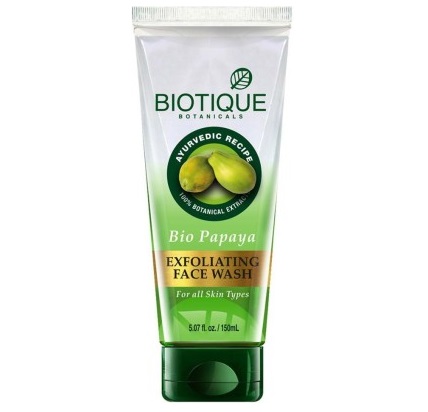 It is an exfoliating face wash that works well for all skin types. It dissolves the dead dark skin cells and reveal a brighter looking skin. This can be used at least 2-3 times in a week for best results. It is made from the organic extracts of plants and is also safe for the sensitive skin.
Price: 150 Rupees, Buy it online
2. Himalaya Herbal Deep Cleansing Apricot Face Wash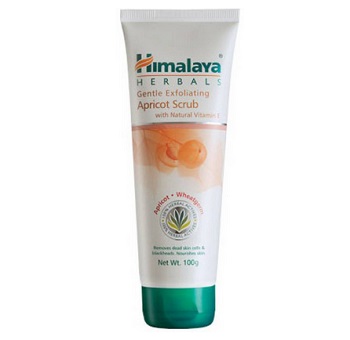 Himalaya's Deep Cleansing Apricot Face Wash has the power of the apricot and walnut mini granules. Using those this scrubbing face wash helps to remove the dead skin cells blackheads and whiteheads off the skin. This is one of the best exfoliation face wash available in India with affordable prices. The cleanser also removes the dead skin cells and clears the pores that are blocked.
Price: 127 Rupees, Get here
3. Garnier Skin Naturals Pure Exfoliating Face Wash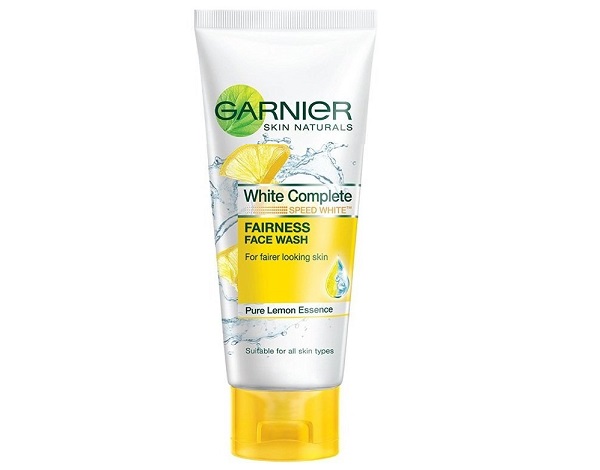 Garnier products are high in quality and are sold world wide. This is the best exfoliating face wash in the world considering it effectiveness and cheap price. It has an alcohol free formula that makes the skin smoother after using this. The face wash is suitable for all the skin types and for sensitive skin too. It says that it's a daily face wash but still using it few times in a week is sufficient.
Price: 135 Rupees, Buy here
4. Iba Halal Care Face Glow Exfoliating Wash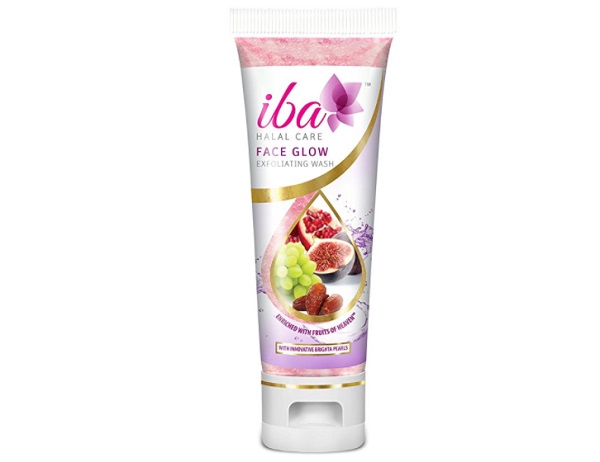 Iba face glow exfoliating wash comes with the power and effectiveness of the with fruits. It brightens the dull skin due to its vitamin C rich formula and fruit enzymes. It treats the dark spots and marks too. This one of the beat exfoliating face wash for glow and brightening. It can be applied 2-3 times in a  week. Moreover, it also comes with Vitamin E  which moisturizes the dry skin. This can be used all around the year ins summers and winters. This is a paraben free face wash with exfoliating beads.
Price: 190 Rupees, Buy online
5. L'Oréal Paris Men Expert Pure & Matte Deep Exfoliating Gel Wash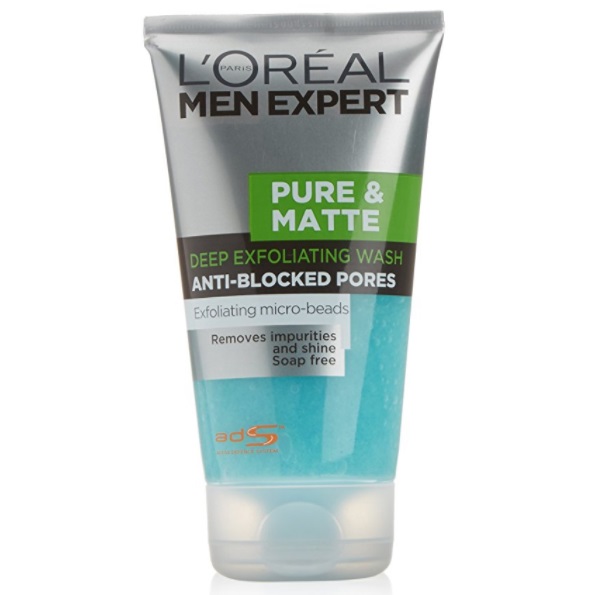 The deep exfoliating face wash for men has the ingredients that mildly cool and soothe the men's skin. On top of that, it gives adequate hydration with scrubbing effects. It keeps the pores clear by unclogging the sebum filled pores. This why this product for men also keeps the blackheads and whiteheads away. It is a soap free scrubbing face wash with micro granules.
Price: 1245 Rupees, Buy online
6. Dove Inner Glow Gentle Exfoliating Face Wash Cleanser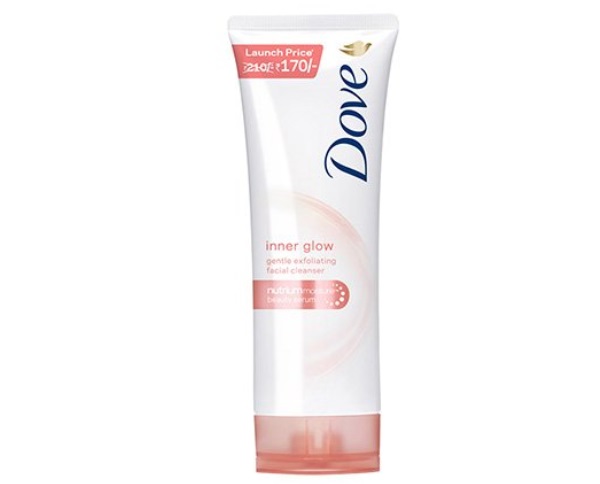 Dove products are exclusively designed for the dry sensitive skin. This exfoliating face wash is meant for normal and dull skin and removes dead skin gently. It is enriched with nutrium moisture complex beauty serum to nourish your skin deeply. It refines and polishes the skin. By far, this is the best exfoliating face wash for dry skin that can give you back the smoothness and glow.
Price: 225 Rupees, Get it Here
7. Lotus Herbals Berry Scrub Strawberry & Aloe Vera Exfoliating Face Wash
This Lotus face wash cum scrub is rich in the strawberry extracts along with the gentle moistursing aloe vera. It cures the skin dryness and also reveals smooth skin. It sloughs off the dead skin cells and also the cells that makes the skin tone darker. Regular application can also give a fairer skin that is sun tan-free. The berry extracts also lightens the marks.
Price: 199 Rupees, Buy online
8. Greenberry Organics Green Clay Mud Face Wash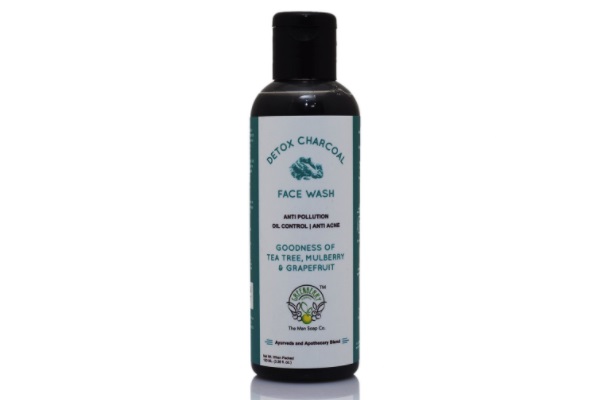 The mud face has micro granules that purifies the skin. The presence of clay or mud make sure that it also absorbs all the excessive oils that we have on the skin. It is a suitable scrub wash for the oily and acne proven skin. This contains a blend of French Green Clay and Ylang Ylang Oil. It reduces oils and deep nourish the skin. Further, it gives detoxifying and anti-bacterial properties f Ylang Ylang essential oil. This is rich in the minerals like Dolomite, Manganese, Silica, Copper, Phosphorous, Magnesium, Zinc and Calcium.
Price: 425 Rupees, Get it online
9. Vegetal Fairness Face Wash with Sandal Wood Extract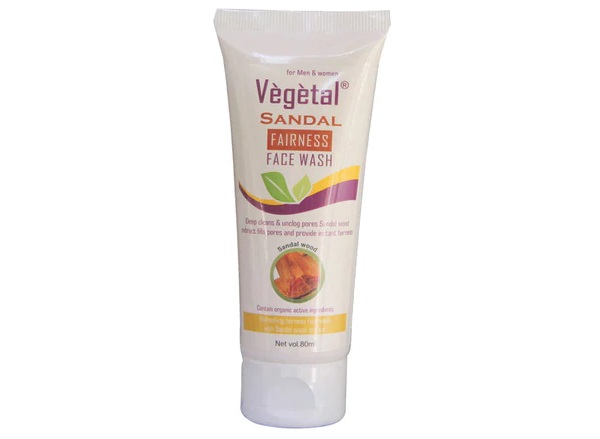 The fairness face wash has sandalwood and mid which clears off the black heads, dead cells and unclogs the pores and as a results provides a smooth glowing face. The face wash is made of 100% natural extracts with no chemical actives, No Parabens or SLES. It is a paraben free face wash for all skin types.
Price: 385 Rupees, Buy online
10. POND'S Pimple Clear Face Wash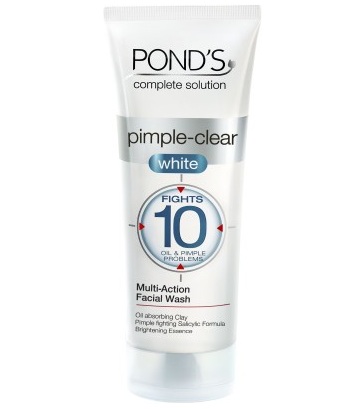 Pond's Pimple Clear Face Wash has micro granules of salicylic acid and Thymo-T formula that targets pimples and acne. It heals them faster and gives a micro exfoliation so, that the clogged pores can be unclogged and skin is able to breathe. It is best exfoliation face wash for acne prone skin types.
Price: 69 Rupees, Get online
These are the best exfoliating face wash for different skin types in India. Have you used any of these? What is your experience? Do share!