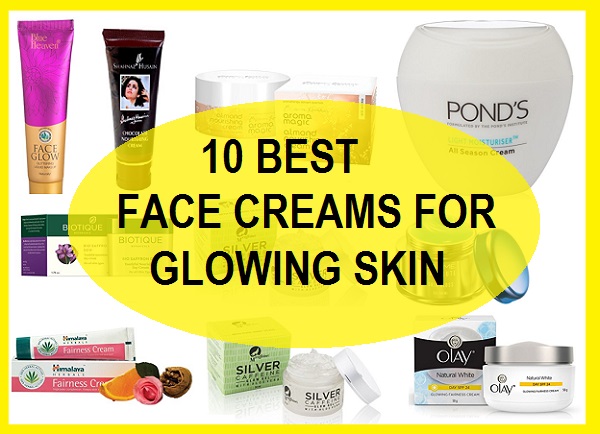 Best Creams for Glowing skin available in India
Glow on your skin says a lot about your lifestyle, health and other things. You may have wished to get the glow on your skin. You can get glow by using face creams like creams, packs serums etc, Here we have brought these creams for glowing sun that can definitely give you not just the radiance but a healthy skin tone. These creams can be applied by women of all age group and skin types mentioned like dark skin and patchy skin. The ingredients in these face creams helps revive your tired and shallow looking complexion.
List of top Face creams for Glow
So, here are the creams that can impart the glow and dewy shine on the face. You can apply these face creams.
1. Nivea Soft Light Moisturizing Cream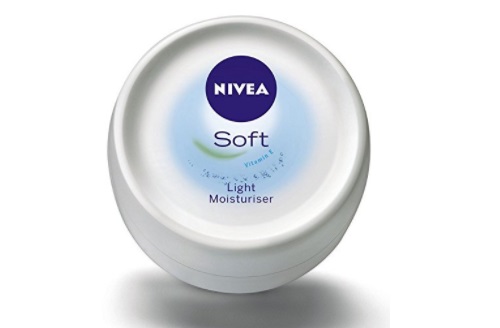 Nivea moisturizer is very light weight in texture and has a pleasant fragrance. It is suitable for all skin types. The cream can be applied anytime and in any season. It absorbs very easily and treats breakouts. It is also good to remove dryness and roughness of the skin. Nivea cream is one of the best creams for glowing skin for summers.
Price: 299 rupees for 300ml, Buy it Here
2. Olay Natural White Glowing Fairness Cream SPF 24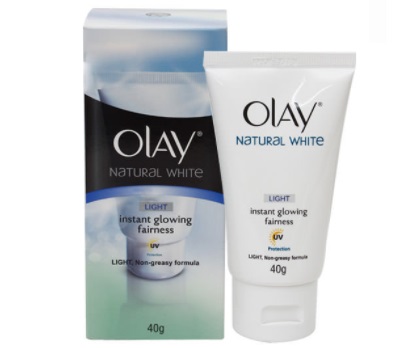 Olay natural white moisturizer is very beneficial for dull and lifeless skin. It gives real fairness on your face and makes it very beautiful and flawless. This cream contains vitamin-E and B3 that helps in making your facial skin healthy and supple.
Price:  399 rupees for 50gm, Buy here
3. Himalaya Herbals Natural Glow Fairness Cream
Himalaya is an herbal brand and all its products are worth buying. Even this glowing fairness cream contains multiple natural ingredients like orange rose and apricot extracts. Oranges are rich in vitamin-C which helps in removing pigmentation and dark skin spots. It also improves complexion and makes skin look brighter and lighter. Himalaya fairness cream is one of the best cream for glow and fairness.
Price: 80 rupees for 50gm, get here
4. Pond's Light Moisturizer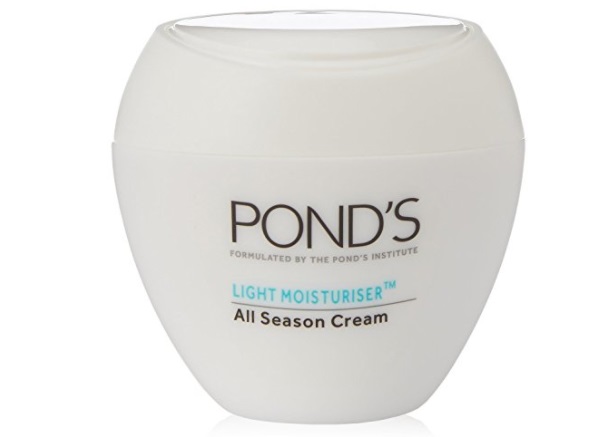 Pond's has a very light weight moisturizer that smoothes the skin and making it glowing and fresh. It has non-sticky formula which glides really well on the skin and does not leave any residue or flakes behind.
Price: 160 rupees for 100ml, Buy Now
5. Mcaffeine Silver Caffeine Glow Gel With Aloe Vera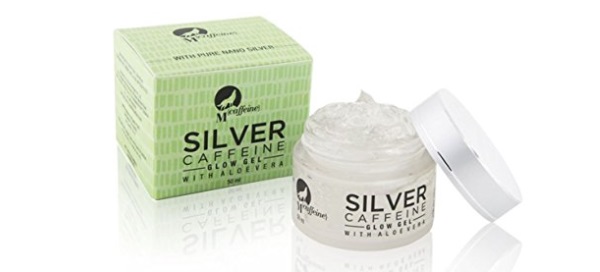 This cream is free from harmful chemicals, hence can be used by all age people. It can also be used by all skin types. This cream contains aloe vera extracts.  Aloe vera is rich in vitamins and anti-oxidants that make your skin glowing and soft. It comes in a tub like packaging, which is travel friendly. Aloe vera extracts in this makes this best cream for glowing skin for all skin types.
Price: 549 rupees for 50ml, Get Now
6. Lakme Absolute Skin Gloss Gel Creme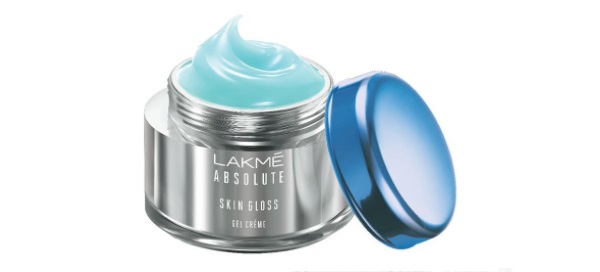 Lakme is one of the top brand selling in India. From grandma to mother, it is every woman's favorite. Considering the latest requirement of youth, Lakme has launched a new gloss gel crème which hydrates the skin deeply and makes it glossy. The light weight cream is glossy and one of the best product to get glowing skin. It is good cream for glowing sin in summers for oily skin as well.
Price: 430 rupees for 50g, Buy it Now
7. Aroma Magic Almond Nourishing Cream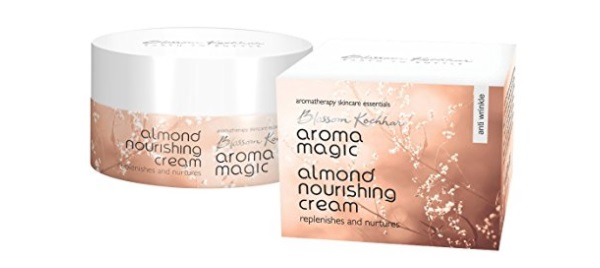 Aroma magic is an herbal and completely organic brand. This cream is made up with almond which prevents fine lines and wrinkles. It is a good source of vitamin-E, A and B. All these nutrients are helpful to achieve healthy and fair looking skin. It also gives firmness and texture to the skin.
Price: 358 rupees for 50g, Buy Here
8. Shahnaz Husain Chocolate Nourishing Cream Plus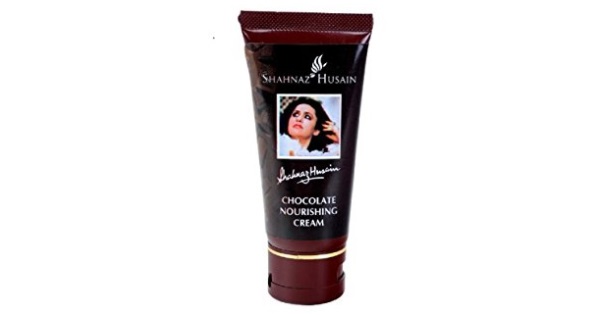 Shahnaz hussain products are popular among all ages. This cream contains chocolate, which is very beneficial for dry and rough skin. It deeply moisturizes and nourishes the skin and gives it a facial glow. The cream is medium in texture, hence is good for using in winters. Those having dry skin can apply it daily in every weather and season type.
Price: 550 rupees for 50g, Buy it here
9. Biotique Bio Saffron Dew Youthful Nourishing Day Cream

This Biotique cream will target fine line and wrinkles instantly. The natural extracts of saffron will improve complexion and induce a real glow of the face.  It will also treat pigmentation and skin infections through turmeric, almond oil and pista oil.
Price: 230 rupees for 50g, Buy Now
10. Blue Heaven Face Glow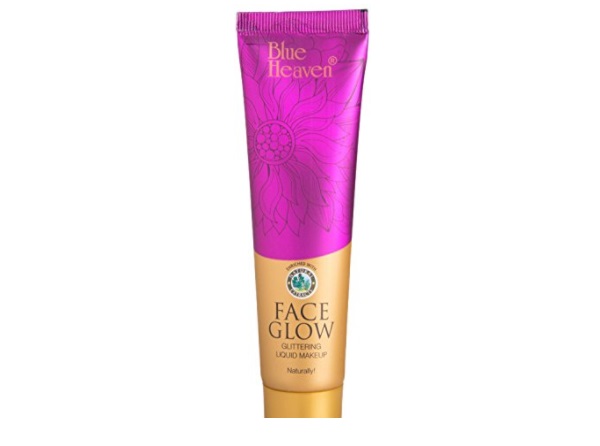 This is a dual action cream, which will add glow to the skin instantly from its foundation properties and gives natural fairness from inside due to its natural ingredients. It gives a salon like glow and makes your skin smooth and radiant.
Price: 179 rupees for 50g, Buy Here
These are the best cream for glowing face in India. Have you used any of these to make your skin glow? Which is your favorite cream to get glow and radiance?