A good perfume is an important part of women's grooming.  This is why so many perfumes have been launched in the market. Big brands are always coming up with new and flavours. Here we will be talking about the best floral perfumes for women in India. Out of the floral fragrances there can be so many different blends and combination. So, it depends, which fragrance will entice you and will suit you better but still all of us have some sort of preference over a particular fragrance that we love. Some women like floral fruity fragrances for spring and summer while some would like musk blended floral fragrance. Apart from that staying power of the perfume, it is also very important your perfume should stay at least a day, but the cheaper ones can last for around 5 to 6 hours, which is perfectly fine looking at the price. So, this list comprises of both affordable and inexpensive perfumes available in India with floral notes for women.
List of Best Floral Perfume Brands For Women In India
1. VNS Floral Drops Eau De Perfume for Women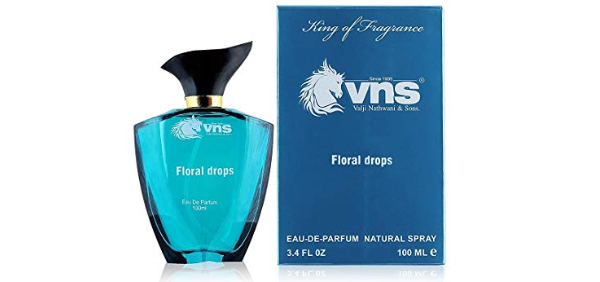 This floral drops perfume for women is very affordable and has a breezy and mellow fragrance. It consists of the refreshing burst of lime top notes which are perfect for the hot summers. The middle notes comprises of sweet mix of Claire flower and freesia, while the base notes are rich in Tonka Bean and Woody Cedar wood. The extremely feminine fragrance last the entire day and leaves effects of freshness when you wear it. It's a budget friendly fragrance for women in India.
2. Zephyr Classical Perfume Vex Pour Femme Eau De Parfum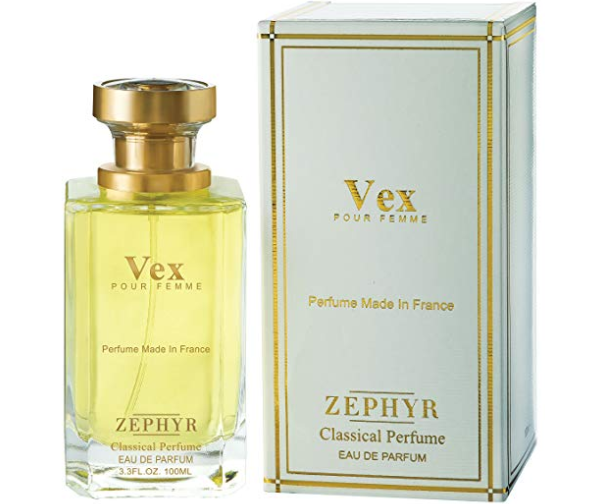 The classical fragrances for women have minimum 20% perfume content. The long lasting French perfume for women is a designer fragrance made for the Indian women. The main accords of this women's affordable perfume comprises of balsamic, sweet, woody, white floral, fruity, warm spicy. The top notes of coriander, wild berries, orange, honey and tuberose blend a fruity touch to the warm spicy and woody notes of the scent. It is perfect for all seasons but it is intoxicating for the autumn and winter season.
3. Enchanteur Eau de Toilette, Paris Mon Amie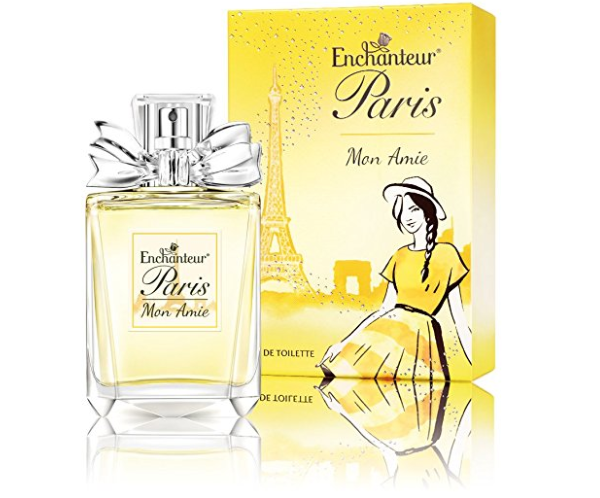 Enchanter perfumes are very affordable and is formulated for daily wear for women. It is blended with a youthful fruity sweetness and fragrance. The bottle is very beautiful to look at and looks like a high-end perfume bottle. The signature ribbon cap reminds us of a very popular brand. It is perfect for daily wear for your work and otherwise. It contains rich notes of Rose Croma Jasmine, blackcurrant with base notes of vanilla and sandalwood.
4. All Good Scents Evoke Eau De Parfum for Women
  
All Good Scents is a very popular brand and a comparatively new brand for perfumes. So, far we have liked their perfumes and most importantly they are very affordable fragrances for women with floral accords.  For women, they have lots of different variants and Evoke is one of them. The Perfume is suitable for day and evening. The fragrance is made in France and has not been animal-tested. It consists of key notes of black currant, Jasmine, white flowers and vanilla. It will envelope you in the central fragrance that would certainly spice up your evening. Let's take a look in detail about all the notes in this perfume.
Top notes: blackcurrant, green notes, bergamot

Heart notes: jasmine, lily of the valley, white flowers

Base Notes: vanilla, sandalwood, tonka beans
5. Avon Far Away Eau De Parfum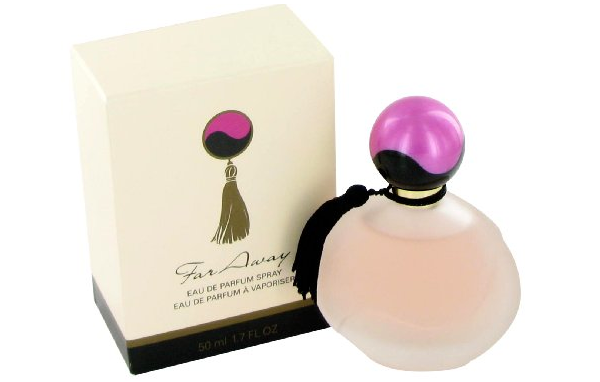 Avon perfumes are also very popular amongst Indian women. This perfume has got a beautiful bottle with the purple and black cap. The Perfume compliments you during the daytime and it is also an evening fragrance. At first, it is very citrusy and Woody but later comes down to give you a nice whiff of Floral and Musky notes. It's one of the best floral musk blended fragrance for Indian women for parties and work.
6. Titan EDP SKIN Perfume for Women in Mystical Valley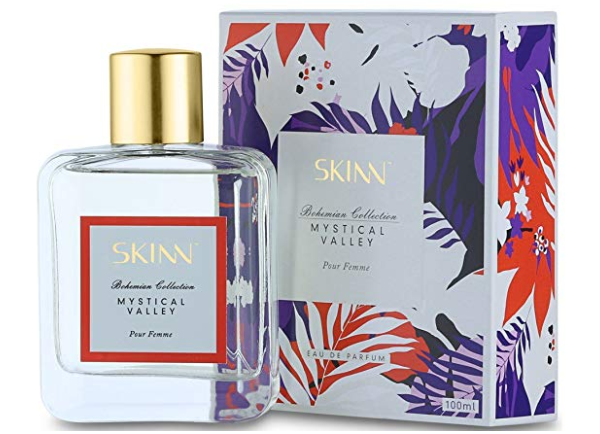 Skinn by Titan Perfume brand has become very popular due to their fragrances and affordability. Titan SKINN fragrance in Mystical Valley is a Bohemian collection that includes fragrances which are fruity and floral in nature. It is an intense and mystical fragrance inspired by the mystical Himalayan tuberose that fits perfectly for summer and spring. The literacy Mandarin is complemented by Red Apple and would you try notes that forms the base. It's one of the best perfume for women in India.
7. SKINN by Titan Women's Eau de Parfum in Celeste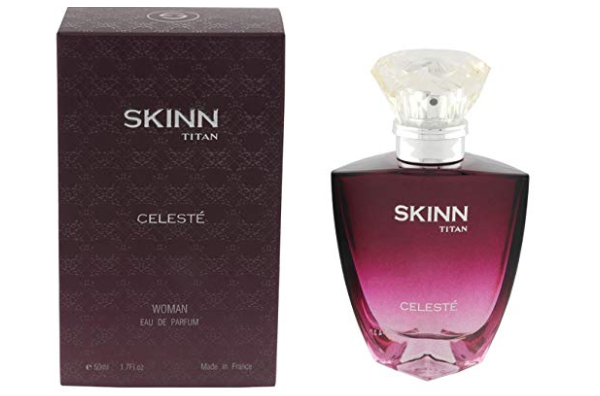 We have got another Skinn by Titan perfume for women with an amazing fruit and floral fragrance. It is a very modern joyful and feminine scent that is from the floral family. It has sparkling fruity top notes that touch Mandarin, grapefruit, juicy green beer and Ginger along with white page. A very fruity Apricot nectar make the centre or mid notes while sensuous Sandalwood but surely and white musk forms the trail notes. This is an amazing perfume for women for the winter season. You must wear an intoxicating fragrance like this for your first date to mark signature impression for yourself. It's a perfect partywear perfume for women.
8. Burberry Weekend Eau de Parfum for Women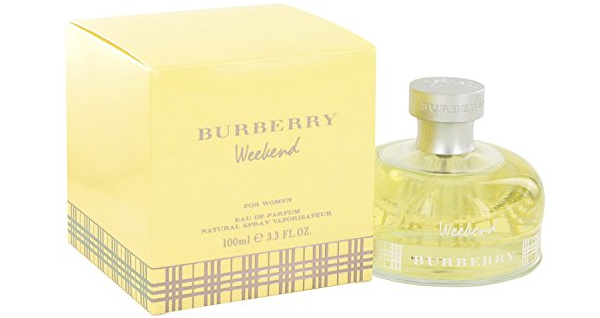 Burberry weekend perfume for women is an immensely popular perfume. The classy floral fragrance bottle is beautiful and looks luxurious. Though some people have different opinion on that. But we loved the packaging. It is a subtle fragrance that consists of top notes of tangerine, Green Apple and Tuberose. While the middle notes have delicate notes of wild rose, peach blossom, iris and hyacinth, invigorated by a subtle splash of nectarine. The low notes of cedarwood and sandalwood that add depth and remark-ability to this perfume. For special events, this is the best fragrance for her.
9. Yves Saint Laurent Black Opium Floral Shock Eau de Parfum Spray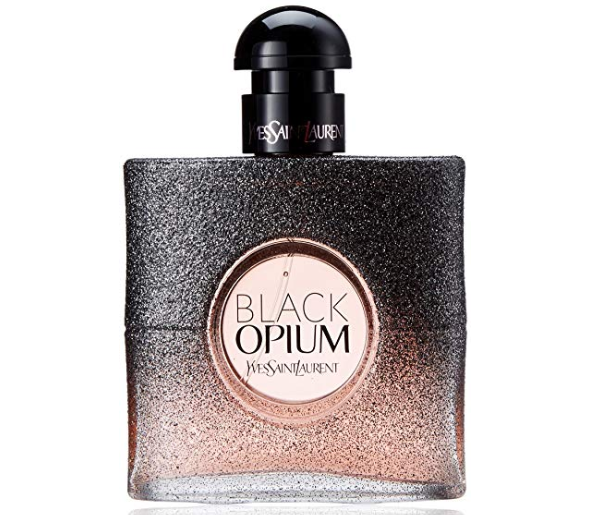 The perfume in Black Opium is from this very popular brand and comes in an amazing looking packaging it looks so beautiful with the glittery black bottle. The long lasting fragrance has beautiful scent that is intoxifying. It is a new addition to the popular black opium collection. They added floral notes to this perfume give it a nice smell for the women who love floral scents.
It has the freshness of lemon, bergamot and pear in its top notes. While the heart notes include white flowers of Golden Gardenia, Orange blossom and floral Accord. The trailing notes and iced coffee, white mask mineral accord and Woody Amber.
10. Embark Womens My Life for Her EDP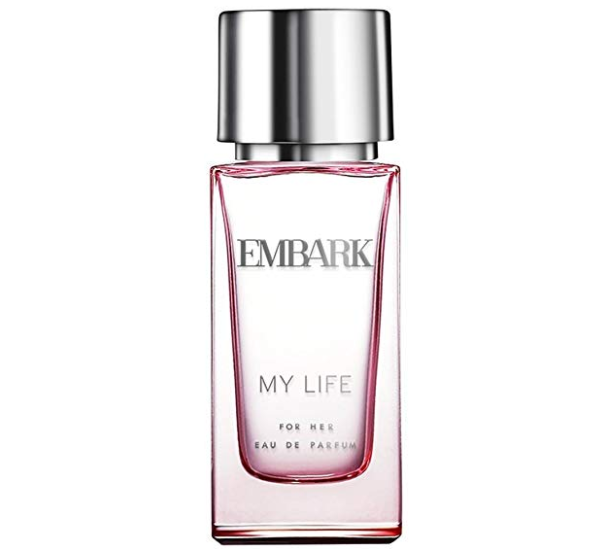 Embark Perfumes are also one of the cheapest and remarkable fragrances available in India for women. The Perfume will surely make you love it with its beautiful and classy bottle. The inexpensive price of this women's perfume brand is another point that you would like this perfume. It comprises of black tea peach, fear and mentoring. While the heart notes are formed of freezer, white Lily flowers with base notes have Amber musk and Vanilla. This is a fragrance that is suitable for all throughout the year. It is a subtle fragrance that you can wear everyday for college and work.
These are the best floral perfumes for women in India as we mentioned, the list consists of high-end and inexpensive regular use perfumes. Therefore, you can pick the one as per your liking budget and preference and before leaving let us tell you how you can apply or wear perfume.
How you should apply Perfumes
Applying the perfumes right after the bath is the best time as at that time your skin pores are open.

You can spray the perfume directly on your skin and the fragrance would bloom much better.

Apply the perfume on your pulse points as when the heat is generated then the perfume smell also gets intensified.