Hair masks are great to treat dull, dry damaged hair and they are formulated for various hair conditions like strengthening, split ends, dry damaged hair, hair fall control, cuticle care and so many other hair related concerns. these product are available online and you can also buy from stores.
Hair Masks/ Masque in India with price
L'Oreal Professionnel Mythic Oil Nourishing Masque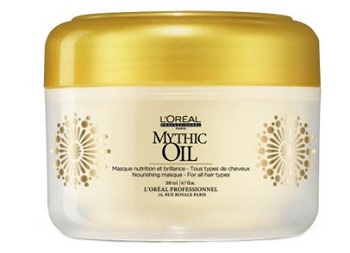 This hair masque from L'Oreal professional mainly targets the deep conditioning hair requirement and gives an intense conditioning for hair to get softer and glossier looking mane. This Oil masque is infused with Avocado oil, grape seed oils, cottonseed, Argan oils which are extremely beneficial for glossy healthy hair. It is for 850 Rupees.
Dove Intense Repair Treatment Mask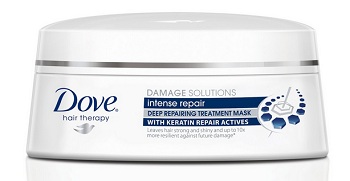 Dove Intense Repair Treatment Mask is made to make the hair healthier and reverse the damage caused due to over styling and heat treatment. It also claims to restore the protein loss from the hair up to 1 week.
Tresemme Anti Breakage Mask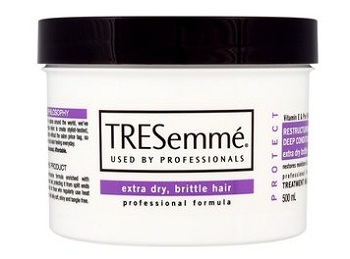 This TRESemmé Anti breakage mask has Amino-Vitamin Complex which deeply moisturizes the damaged hair and also claims to reduce the damage band breakage within one month of use for smooth, healthy-looking and strong hair.
Matrix Biolage Color Care Protective Masque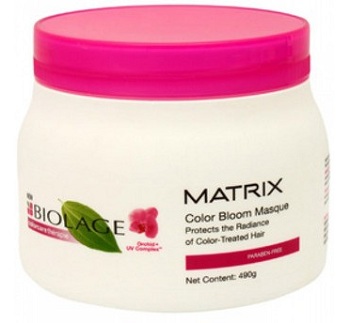 Matrix Biolage Color care therapie Color Bloom Masque is a luxurious hair mask formulated for the colored hair. It protects the color treated hair and helps the color to stay a lot longer. This mask help repair the damage also and keeps the hair shinier. It has a low pH formula.
Pantene Pro-V Total Damage Care Intensive Hair Mask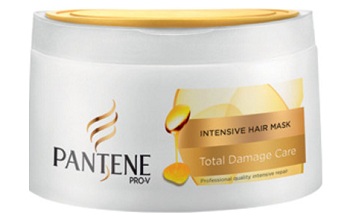 This hair mask from Pantene has an intense conditioning formula that improves the hair condition by giving a hydration boost to make hair extremely smooth and silky. It protects the hair cuticle from getting week and damaged. It protects the hair fro further damage.
Kerastase Elixir Ultime Beautifying Oil-Enriched Masque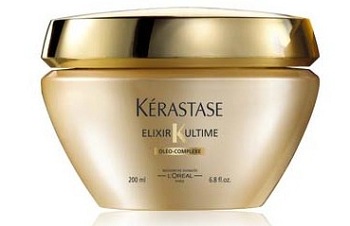 Kerastase Elixir Ultime Beautifying Oil-Enriched Mask has a high concentration of sublime oils, which leaves the hair healthier and more lustrous. This mask moiturises and repairs the damage as well.
Kerastase Reflection Chroma Captive Masque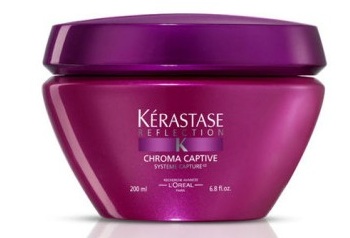 The Kerastase Reflection Chroma Captive Masque is formulated to restore the color and it also facilities the maximum color retain to make sure that your color lasts longer and in full vibrancy. It is also said to add an enhanced shine to the hair.
L'Oreal Paris Total Repair 5 Masque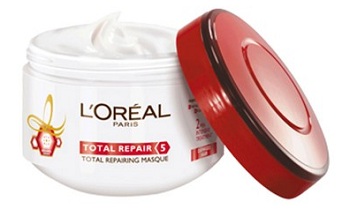 This hair mask is inexpensive for 350 rupees and fights 5 signs of hair damage like hair fall, split ends, dull hair, Rough hair and dry hair. This is a five in one solution for healthier hair. This hair mask repairs and reverses the hair damage.
L'Oreal Paris Fall Repair 3x Masque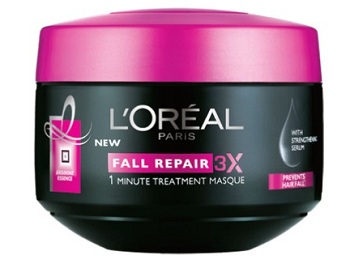 This hair mask from L'Oreal Paris is mainly and specially formulated for hair fall. It is enriched with Arginine which makes hair stronger and resistant to hair fall. This hair mask comes for 340 rupees for 200 g.