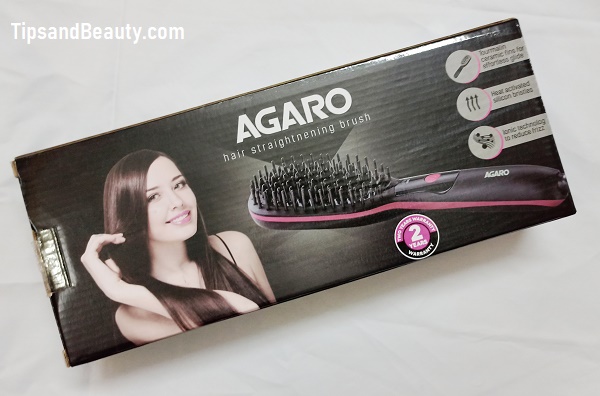 Paddle brush shaped hair straightening brushes are currently getting very popular because they not used to comb your hair but also straighten them just like we do using the traditional hair straightening irons. In fact, people who are not very comfortable using hair straightening irons can try the hair straightening brushes. I have this Agaro hair straightening brush that I am going to review this post today. 
Agaro Hair Straightening Brush Review
The brush has a 360 degree swivel power cord and comes with 600 watts power usage. It has flexible Silicon braces. So, the bristles surround the periphery of this paddle brush while the ceramic fins are in between. The temperature setting is up to 210 degrees centigrade. It is a very large paddle sized brush that has double breasted design as I said like the ceramic fins and the flexible silicon bristles.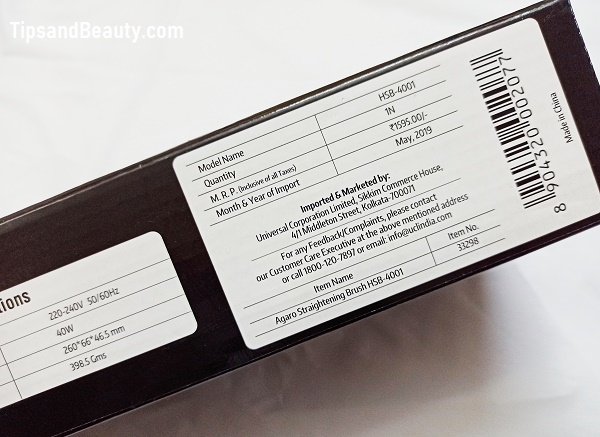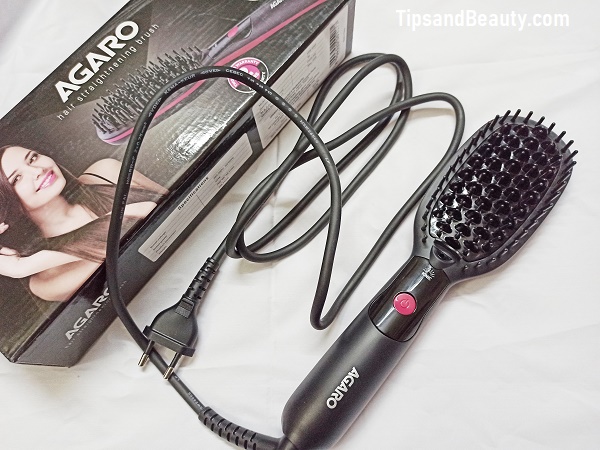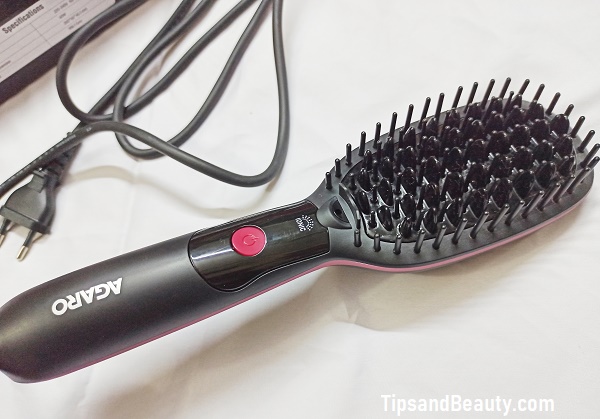 The hair straightening brush is very easy to use and you just have to switch the power on so that it gets heated and just freely brush in your hair and eventually within few minutes, hair gets straighter.
Actually the inner braces are perforated, out of which heat exudes out. And this heat makes the hair straighter. Agaro hair straightening brush is really very easy to use and is not very heavy or breaks the hair. As a bristles are quite distanced that even if you swipe it in your hair multiple times, it will not let the hair strands break. In fact, when it gets heated properly other than straightening the hair out, it also ensures that the hair becomes smooth and a lot shinier.
Therefore, within just few minutes, it makes your hair straight and silky. This is one of the best things that I really like about this brush. It is also very cost effective, so within 1500 rupees, you can get a brush like this.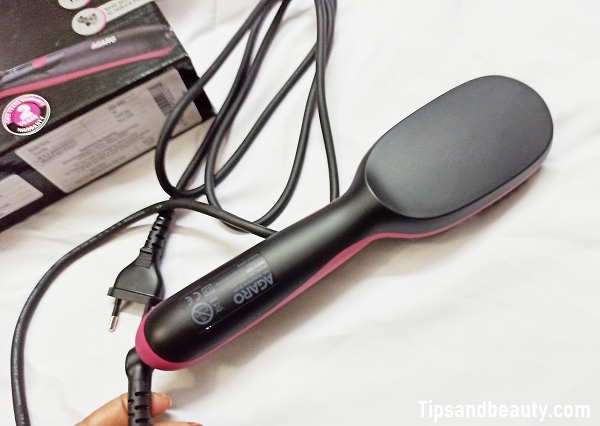 I really like that Agaro hair straightening brush for its easy to use features. It glides easily and detangles the hair as well. So, you can use it in your towel dried hair and it not only lets the hair get dry faster but also maintains straight hair for a day.
In fact, you can also go for other hairstyles after you have used this hair straightening brush. So the best thing that it does is to quickly straighten the hair and reduces the frizz that the hair looks quite polished and manageable.