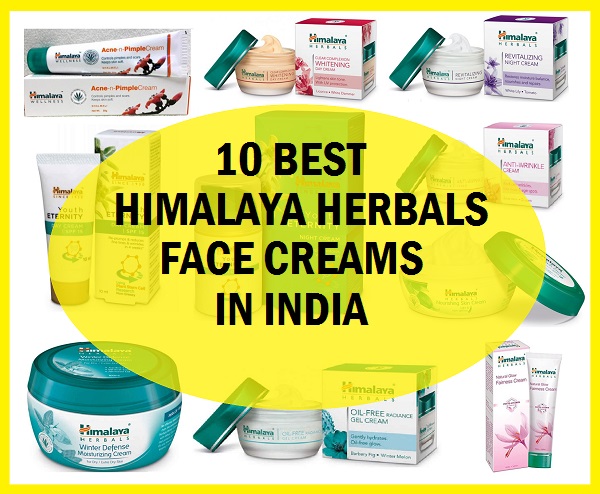 Best Himalaya Face Creams and Moisturizers Available in India
Himalaya Herbals needs no introduction in India as it's an extremely popular brand. Himalaya makes skin and hair care products mainly but it also makes wellness and baby care products. Here, I have compiled this list of best Himalaya face creams and moisturizers for different skin issues and skin types. I have used almost each one of these and shared my reviews as well earlier. :)
There are Himalaya skin creams which are light and non-greasy for oily skin, while dry skin may need something hydrating. Similarly, some people, especially youngsters would want fairness creams and mature people would seek the anti aging face creams. Himalaya makes everything and every type of skin cream, yes even for the acne prone skin and for pimples as well.
10 Best Himalaya Face Creams and Moisturizers in India
Let's check which are the best Himalaya face creams and skin moisturizers available in India that you can try according to your requirement
1. Himalaya Herbals Acne-n-Pimple Cream
I've included this in this list as, when you have acne and pimples, you get worried by the though of using any other skin cream or moisturizer. The reason can be, fear of getting more pimples. This Himalaya Acne-n-Pimple Cream treats pimples and skin eruptions like small zits and boils effectively. So, you can still moisturize the face while treating the acne. It has richness of natural elements like that of lentils, silk cotton tree and five-leaved chaste tree extracts, barbados aloe and alum. Alum or phitkari as we call it, is also a very good product to cure the acne by drying them and reducing the inflammation caused by them. Five-Leaved Chaste Tree has antibacterial, antifungal and anti-inflammatory properties. 
Ingredients: Barbados Aloe (Aloe barbadensis), Five-leaved Chaste Tree (Vitex negundo), Silk Cotton Tree (Salmalia malabarica)
Price: This Himalaya anti pimple cream is for 70 Rupees for 20g pack
2. Himalaya Herbals Youth Eternity Day Cream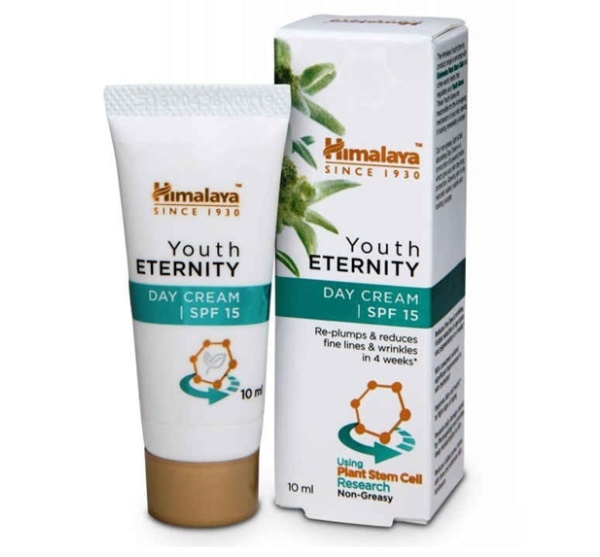 Himalaya herbal youth eternity day cream is from the Himalaya Youth eternity range. This is the range that has been launched sometime ago and is really very promising. The day cream is basically is an anti aging cream which is formulated with Edelweiss Plant Stem Cells, Woodfordia, Rose Myrtle and Cipadessa and other botanicals that targets the factors that can cause the skin to age faster. These will leave the skin glowy. Furthermore, these ingredients plump the mature skin. So, if you are over 30 and wish to regain the skin's natural clarity and delay skin aging then product like this, is worth trying. This is not helpful for oily skin as the texture is quite on the moisturizing side but I am sure dry skinned men and women will love it. Additionally, this also gives benefits in the prevention of photo-aging. 
If you're looking for creams and moisturizers for summer season, then do take a look at: 10 Best Summer Moisturizers for Oily and Acne prone skin in India
3. Himalaya Herbals Oil-Free Radiance Gel Cream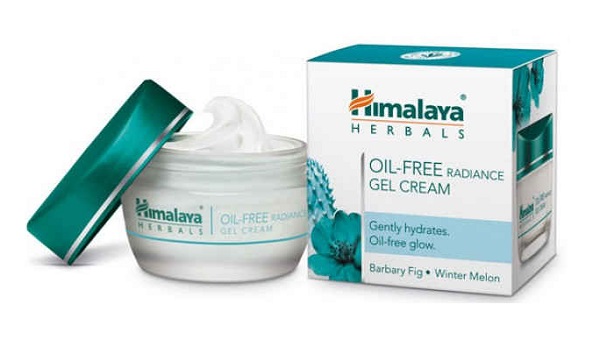 Himalaya Herbals Oil-Free Radiance Gel Cream is perfect for someone with oily skin. The cream unlike the regular creams has a gel like texture which is extremely light weight. 
I have used this too and liked the texture which gets penetrated in my facial skin nicely without a sticky layer. This is also suitable for everyday use but lacks the sunscreen. Therefore, you need to apply a sun lotion. Do check here about the best sunscreen for oily and acne prone skin type in India. Its oil free texture is amazing and non-comedogenic. It has been made with the botanicals like Barbary Fig extracts, Winter Melon etc. These are rich in anti-oxidants properties which also gives you direct advantages in delaying skin cell aging. How awesome will that be!! :)
Features:
Light gel textured cream enriched with special herbs that provides three essential benefits:

Non-greasy and a light weight gel cream

Suitable for all skin types but majorly for oily combination and acne prone skin

Gets absorbed quickly into skin to give a nice feel

Hydrates the skin but not make the skin oily

Helps Hydrates skin

Gives skin a natural radiance and sheen

Dermatologically tested

Non-comedogenic and Hypoallergenic

Free of paraben and mineral oils
For someone who've got very dark skin and would like to lightne it, use of kojic acid skin creams is suggested, I've posted an article about the Best Kojic Acid Skin Creams in India, which you can take a look. 
4. Himalaya Herbals Nourishing Skin Cream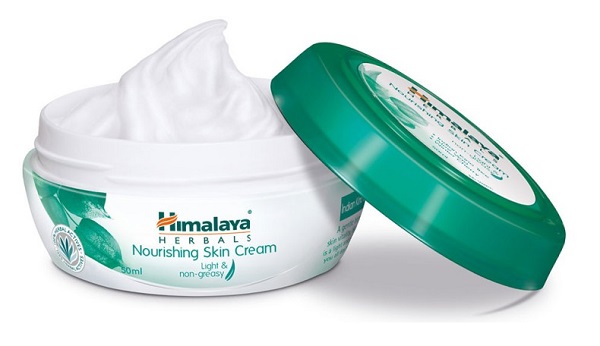 Do you like products with aloe vera? Then this Himalaya daily use skin cream is suitable for you. Himalaya Herbals Nourishing Skin Cream is made to provide the all day nourishment to the skin. It is infused with extracts of Aloe Vera, Winter Cherry, Indian Kino Tree and Indian Pennywort. Texture of this skin cream is not greasy but after using this, I am not in a favor of using this daily for my oily skin, at least not during summers. For the normal to combination skin, this Himalaya face cream can still be tried but definitely not for the oily face. Price is very affordable and so does the availability of this skin cream.
People who are fighting pigmentation on the skin, can take a look ta this article on the Best Anti-Pigmentation Skin Creams in India Hope it help you! :)
5. Himalaya Herbals Revitalizing Night Cream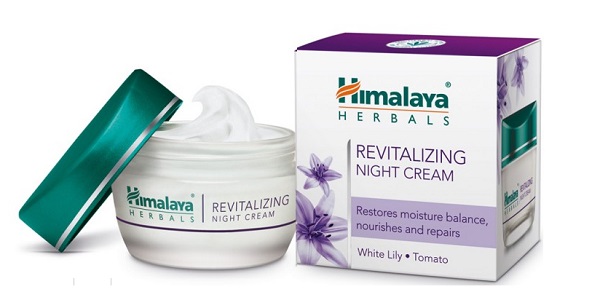 Skin creams are not just for the day time but your night skin care routine is equally important. You can't achieve good skin and younger skin without investing on night skin care products. Yes, that is so right? Himalaya Herbals Revitalizing Night Cream is a night skin cream which can be used by the women of all age groups and even men too. But will it suit the oily skin? Yes, it will but not for very oily acne prone face. The texture and the formula is hydrating yet it is not as greasy unlike some of the extremely oil loaded night creams. Do check about the best night creams for oily skin, which you can use for your greasy sticky skin.
It says that it has the combination of essential oils and vitamins. This is also power packed with the goodness of Lemon, Crab Apple, Tomato, Wheat and White Lily. It also claims to lighten the skin spots, wrinkles, fine lines, pigmentation etc. But one thing is for sure that what you use in the night like the night creams, give you immense benefits in keeping your skin rejuvenated and glowing.
Ingredients :Pyrus malus (Crab Apple, Seva), Triticum sativum (Common Wheat, Godhuma), Citrus limon (Lemon, Nimbaka), Lilium polyphyllum (White Lily, Ksirakakoli), Solanum lycopersicum (Tomato, Raktamaci).
6. Himalaya Herbals Clear Complexion Whitening Day Cream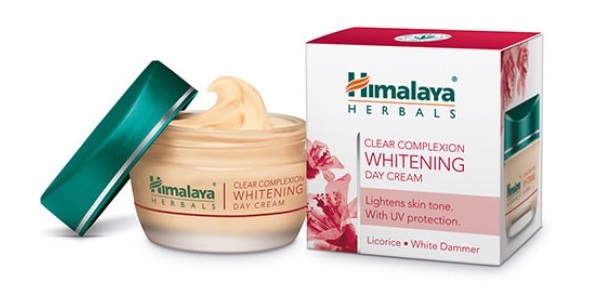 If fairness is your major concern guys, then you should try this Himalaya face cream. This is Himalaya's Clear Complexion Whitening Day Cream. The day cream is for fairness and to whiten the complexion but what I like is that, this does not have the greasiness unlike some of the other fairness or skin whitening creams. This has a light peachy color. As it is infused with the saffron, it helps to lighten the dark and patchy skin tone.
Even for pigmentation, it can be tried. In summers, too I have not felt that this is greasy for my oily skin. After using this for over a month, I have experienced that the skin texture become smoother and softer. Moreover, the skin looks clearer with lightened spots and marks. I had marks due to pimples, therefore, I think this is good for fairness and marks removal too. Himalaya Clear Complexion Whitening Day Cream is dermatologically tested, non-comedogenic, free of mineral oils and parabens, and hypoallergenic.
Benefits
Licorice is known to help lighten skin and fade dark spots. It also minimizes the synthesis of melanin.
White Dammer in this day fairness cream is a rich source of flavonoids and phenols that helps to delay aging and reduce the spots and liens on the face.
Features:
Hydrates the skin

Lightens skin tone and makes the skin brighter

Clears the complexion and lightens the spots

Free of mineral oils and parabens

Suitable for all skin types especially the oily skin

Made with licorice and white dammer which brighten the skin
Price: 250 rupees for 50g
7. Himalaya Herbals Youth Eternity Night Cream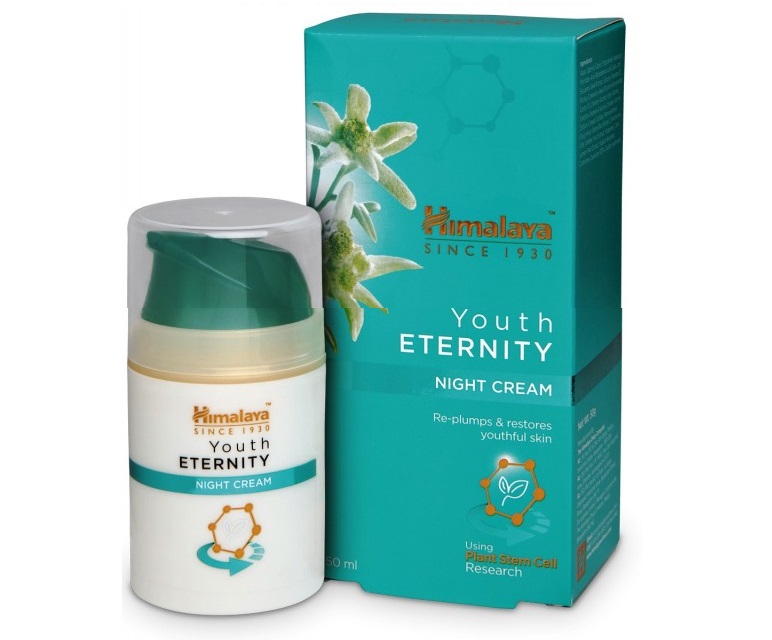 This is another night cream from Himalaya. This Himalaya Youth Eternity Night Cream is an anti-aging formulation which has the based on Plant Stem Cell Research and Exotic Herbal Actives. It also contains a blend of Edelweiss Plant Stem Cells, Woodfordia, Rose Myrtle, Cipadessa and Apple. These all are highly rich in powerful antioxidants, polyphenols, and anti-aging properties. Night time is considered as the best time to revive your tired and shallow skin. You can get an even toned skin by using this cream regularly. The formula of this Himalaya face cream is a bit greasy so most probably the oily skinned ones would not like it that much. It's a good night cream for dry skin, which you can also read in this article about the best night creams for dry skin in India.
Price 499 rupees for 50g
8. Himalaya Herbals Natural Glow Fairness Cream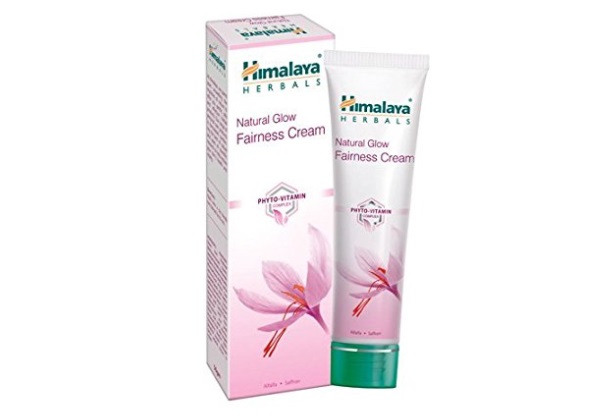 Himalaya Natural Glow Fairness Cream claims to be an advanced skin lightening formula. The formula is a little thick and it has the easy to absorb formula. While applying this on the face, this will lighten and even tone the skin; additionally the cream will also decreases the intensity of the dark circles. It is made with a powerful natural complex of substances that includes the extracts of Alfalfa, Saffron, Vitamins B3, and Vitamin E. Have you noticed how Vitamin B3 is being used in a lot of skin whitening products. Vitamin B3 is very effective to lighten the skin complexion and also prevent from the photo damage. This Himalaya face cream is also one of the best affordable fairness cream for all skin types which is easily obtained from the shops and online.
Check out more on the Best Skin Lightening Creams in India to get a perfect whitening cream for yourself.
9. Himalaya Herbals Anti-Wrinkle Cream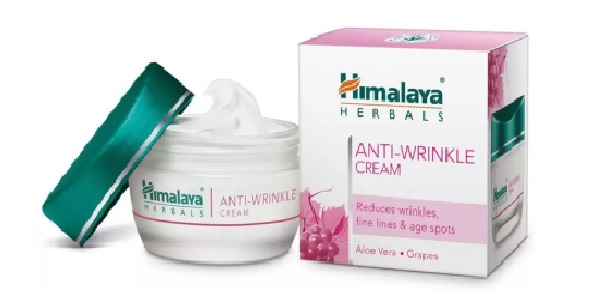 Fairness, night hydration, dark spots removal etc is fine but when the skin gets mature, you need an anti wrinkle cream. This Himalaya face cream is for wrinkles and lines cure. You may have started to see those fine lines and wrinkles on your face after mid 30s. These can make you look mature and aged. Himalaya Herbals Anti-Wrinkle Cream helps in delaying wrinkles and lines. Himalaya Herbals Anti-Wrinkle Cream is infused botanical like aloe vera, lemon, grape, sandalwood and red poppy. They firm the skin and tightens the face. Not only that, you can also delay the pre-mature aging. It's not for oily skin though yet good for dry to normal skin.
Price: 250 rupees
Read more on the Best Anti Wrinkle Creams in India
10. Himalaya Herbals Winter Defense Moisturizing Cream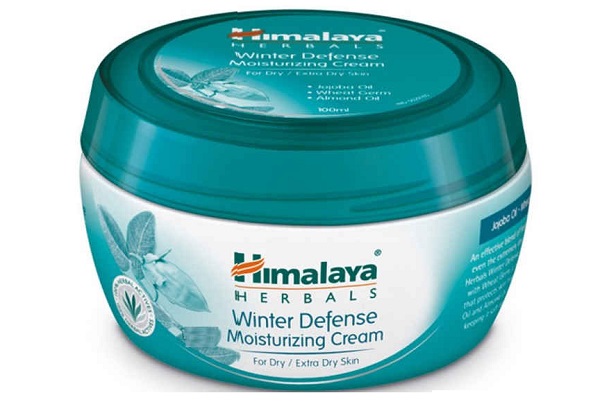 How about a winter moisturizing cream? Himalaya also makes this winter cream which is like a cold cream as we know, which gives moisture to the dry skin. This winter cream by Himalaya is extremely moisturizing and made for the dry skin to normal skin for the season of harsh winters. Himalaya Herbals Winter Defense Moisturizing Cream is made with botanicals like Wheat Germ, which is also a natural source of Vitamin E that heals and cures the dryness on the skin. Moreover, it also has Jojoba Oil and Almond Oil which repairs and revives the winter dryness. This Himalaya face cream will also add glow on the skin whenused regularly.
These were the best Himalaya herbals Face creams and Moisturizers in India for various skin types and concern. You can check your concern and skin type, then pick the one that will suit you.