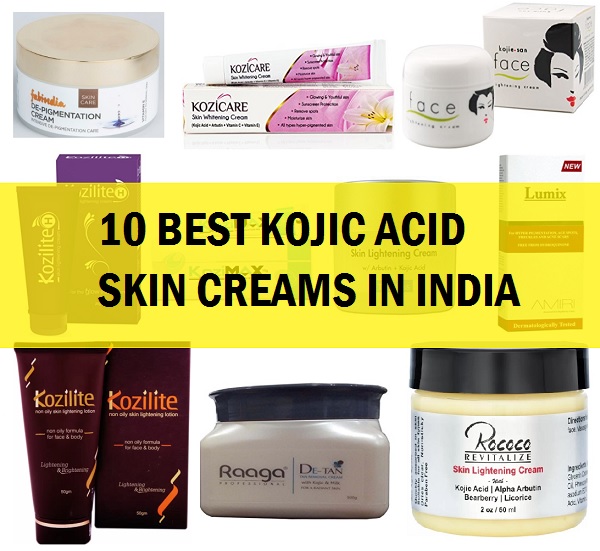 Best Kojic acid skin creams in India. Kojic acid skin creams are becoming a popular thing amongst people who wish to lighten their skin tone. There are several kojic acid laced skin lightening products in the market which proves this product's high demand. It is also proven that kojic acid does help to make skin lighter by few shades at least. For those who are still thinking what exactly is Kojic acid? Kojic acid is a naturally occurring substance that is used to whiten the skin. This is derived from some fungus. Don't get afraid, it is safe that way! Kojic acid is used in around 2 %- 5% intensity and is also mixed with some other ingredients like vitamin C, Arbutin, Hydroquinone etc. In this article, we will focus on kojic acid skin creams. One can surely try to decrease the melanin from skin cells to brighten the skin.
Benefits of Kojic Acid for skin:
Kojic acid is known to disrupt the production of melanin by the melanocytes. 

It also works on to remove freckles and brown spots.

Kojic acid acts as a mild skin exfoliator which also gets rid of skin's roughness and dryness.

It will gently bleach your skin and stops melanocytes from producing more than required amount of melanin in the skin which darkens the skin layers.

Apparently, it can also be used on the body parts affected with skin pigmentation and darkening like the knees, elbows, back, neck etc.

It is safer than hydroquinone and is naturally occurring.

The chemical compound in kojic acid penetrates deep within the cellular layer of skin, hence, whitening the skin.

Kojic acid skin lightening creams are known to whiten the skin but care should be taken as they they increase the skin's hypersensitivity.
10 Top Kojic Acid Skin Creams in India with Reviews (2022)
Now, let's know which are the best kojic acid skin lightening creams in Indian market. These kojic acid creams are used for hyper-pigmentation, melasma, patches, spots and even those scars from acne in teenagers. These creams are not readily available as their availability is somewhat lesser as compared with the other popular skin lightening creams in India. Therefore, buying these kojic acid creams online is good option. Below are buying links as well, so you can consider purchasing these online. 
1. KOZICARE Skin Whitening Cream

Kozicare skin whitening cream contains kozic acid, arbutin, vitamin C and vitamin E. Most of the kojic acid creams have arbutin, which is safe and natural hydroquinone source derived from botanicals. It safely lightens the skin and stops the formation of excessive melanin, therefore spots, pigmentation, darkness is also prevented. This is available in chemist shops and online. It is used for hyper-pigmentation, dark discoloration, age spots, sun spots due to UV exposure, sun tan, acne scars, birthmarks and melasma in general. It can also be used for the dark elbows, darker knees, underarms, uneven skin tone and patchy complexion after pregnancy. On sensitive skin, kojic acid may gives redness, rashes etc so use with care.
Recommend for: All skin types except acne prone skin. It's the best Kojic acid cream in India.
2. Kozimax Skin Lightening Cream

Kozimax is a kojic acid packed skin lightening cream.  There is a First combination of 5% of Kojic acid and 10% of Vitamin C (in stable form) which helps to lighten the dark spots and dullness on the skin due to pigmentation. It does contain Arbutin too which provides extra whitening of the spotted skin.
Recommended for: All skin types
Ingredients: Kojic Acid DiPalmitate, Vitamin-C, Glabridin, Arbutin, Cyclomethicone
You can also go through the 10 Best Skin Lightening Creams in India
3. Kozilite-H Skin Lightening Cream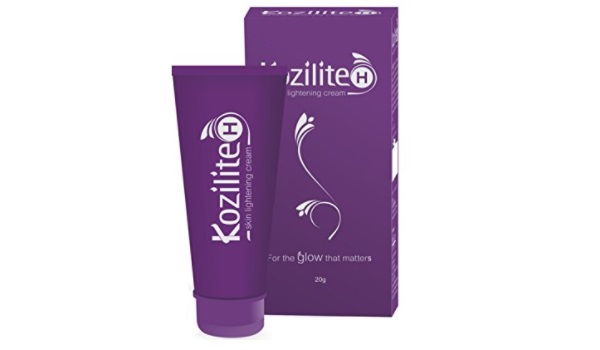 Kozilite H skin lightening cream is a popular cream as I have seen it with a lot of chemist shops. It's a 20 g pack which is not that expensive. It is formulated to be used for the skin conditions and hyper-pigmentation like chloasma, melasma and generalized pigmentation. Clearly, it's one of the best Kojic acid creams in India.
Ingredients: Kojic acid, Hydroquinone, Glycolic acid, Licorice, Arbutin, Lactic acid
How to apply: Cleanse the face with a mild soap or face wash suiting the skin type. Take some of this cream and apply all over the affected area or the face. Massage on the face and neck too. Apply once in the evening and once at night for best results.
Recommended for: All skin types
You can also check these 10 Best Anti Pigmentation Skin creams available in India
4. Kojie San Whitening Face Cream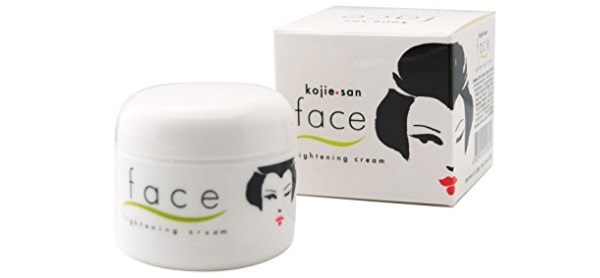 Koiesans face whitening cream is a kojic acid cream which targets the dark cells in the skin. This prevents the melanocytes to release too much of the skin darkening pigment called melanin. It lightens the dark skin and reduces dark spots and skin patchiness. The wrinkling of the skin also reduces with regular application moreover, the acne scars and pimple marks are also faded gradually. It's the best Kojic acid cream in India.
Cons: It is not easily available
Recommended for: All skin types
5. Rococo Skin Lightening Cream with Kojic Acid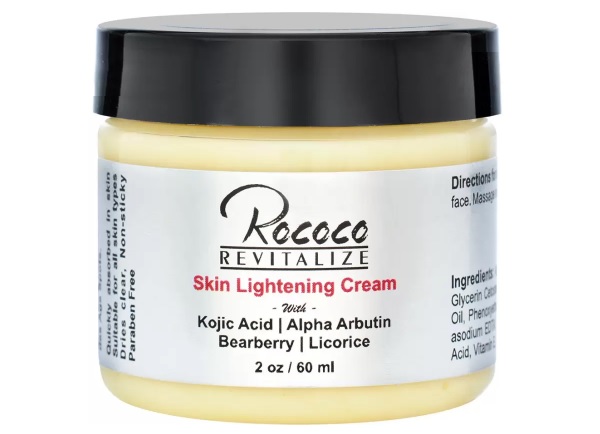 Rococo Skin Lightening Kojic Acid Cream is with Arbutin which are found in Bearberry and Licorice. These powerful ingredients work to brighten up the dull tired skin. It decreases the skin pigmentation and removes brown spots on skin. Rococo has skin bleaching properties too hence, if you stay away from skin bleaching then do not use this. In this cream, the Kojic acid is extracted from mushrooms while the arbutin is extracted from bearberry which is a hydroquinone that inhibits the melanin production in the skin. This step actually proves beneficial in lightening the skin tone and treating the pigmentation.
Ingredients: Kojic Acid, Arctostaphylos Uva-Ursi (Bearberry) Extract, Glycyrrhiza Glabra (Licorice) Root Extract
You can also check out our post on the 10 Best Face Bleach cream for Oily skin
6. LUMIX Advanced Skin Brightening Cream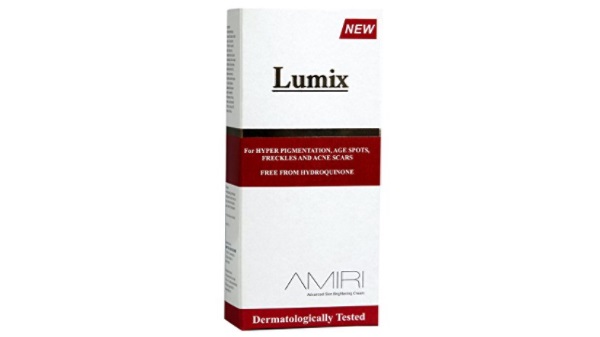 Lumix skin brightening kojic acid cream is blend of natural active ingredients that are proven to reduce melanin production. This ceases the factors which are responsible for the melanin production. It is packed with the essential vitamins that maintain a clear and spot free complexion. Lumix can also reduce the hyper-pigmentation on the facial skin
Suitable for: All the skin types except for acne prone skin
7. Raaga Professional De-Tan with Kojic and Milk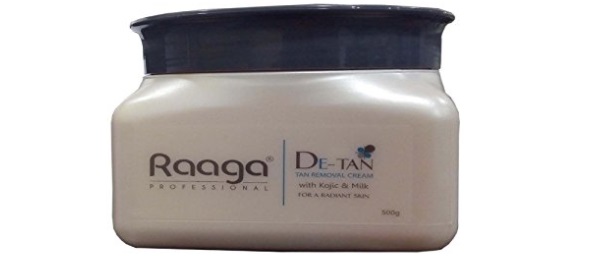 Raaga Professional De Tan Cream is a skin cream which has the benefits of milk and kojic acid. Milk is rich in the lactic acid which heals the spots, patches, dullness etc. Kojic acid on the other hand is known to whiten the skin complexion. It can remove sun tanning and that stubborn pigmentation on the face as well. It lightens the skin and maintains a natural glow that people find attractive and flawless. Raaga Detan cream is a No Ammonia product which has the mild properties of the Alpha Hydroxy Acid that incase cell turnover which in turn fades lines, spots, dullness etc.
Formulated for: All skin types
If your skin happens to be oily then you must see this post on top best fairness creams, lotions for oily skin
8. Kozilite Non Oily Skin Lightening Cream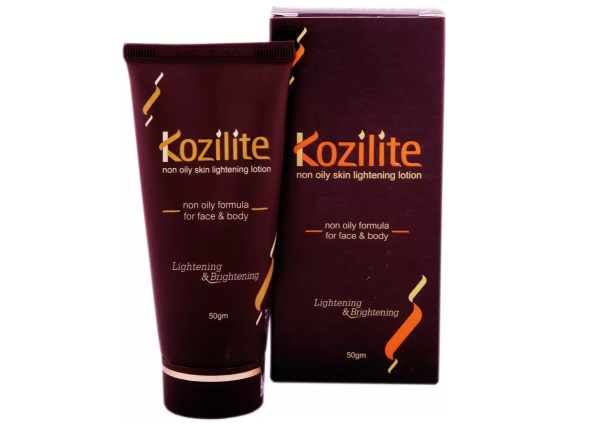 Kozilite Lotion is not the regular thick skin cream but this has a non greasy and  non oily formulation that is suitable for even the oily skin. It is loaded with the skin whitening power of the Kojic Acid, Turmeric (haldi), Liquorice, Arbutin, Nicotinamide, Vitamin C, Glycolic Acid and Lactic Acid that is found in milk that beautifies the natural skin complexion.
Cons: Availability of this cream is not easy
Suitable for: All the skin types
9. Arbutin Vitamin C Kojic Acid Skin Lightening Cream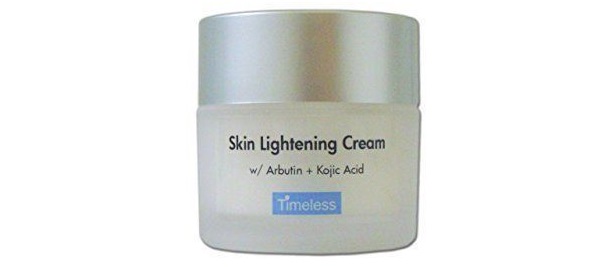 This Kojic acid rich cream is free of the hydroquinone as kojic acid is considered as a lighter and milder version of hydroquinone. It's a non oily skin cream that gradually lightens the skin complexion by preventing melanin formation in excess amounts. It also has arbutin that is derived from bearberry leaves. Arbutin is the natural and safer alternative to hydroquinone. Vitamin C in this skin lightening cream helps fade the dark spots and increases the skin complexion clarity.
Cons: It is expensive
10. Fabindia De-Pigmenation Cream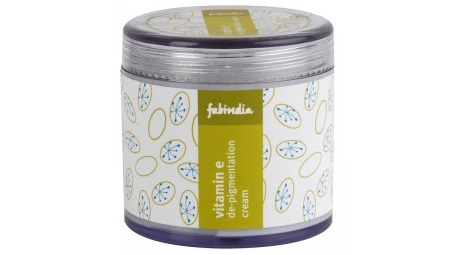 This de-pigmentation cream has kojic acid that peels the skin and removes the dark spots and blemishes. This will brighten the patchy skin and skin look even toned. There is allantoin as well in this cream that soothes the skin that is sensitive and irritated.
Recommend for: Dry skin and normal skin that needs skin whitening benefits
So, these were the best kojic acid skin lightening creams available in India. Now before, you leave, let's read the unsuitable results of this compound.
Side Effects of Kojic Acid Products: You Must Know
Kojic acid is pretty safe ,when it is used in the 2%-3% concentration but when the concentration of this product is higher than it can prove to be toxic for the skin. As whatever we apply that goes and gets absorbed into the skin.

There can be some blisters, rashes etc when the kojic acid products are used since they can be skin irritating for the sensitive skin.

Kojic acid skin creams can have sensitivity towards UV rays hence, application of organic sunscreen is must.

Slight inflammation of the skin and sensitivity is also seen.
Now that you are aware about the benefits, side effects of kojic acid along with the kojic acid skin creams, you can decide if you really want to go for these creams.
By the way if you are thinking about the Kojic acid whitening creams then you must consider Vitamin C creams and serums as well, because that also works wonderfully to lighten the skin tone along with the Vitamin C serums, Not just that vitamin C also improves the skin's texture which we're sure all of us want. Here are the best Vitamin C serums list in India and the top Vitamin C creams available in India. Do check! :)