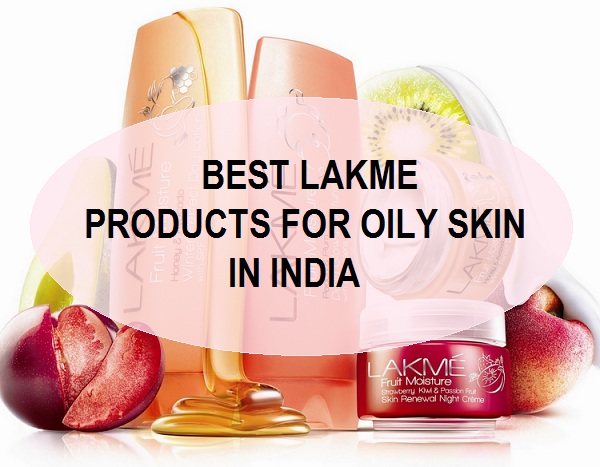 Oily skin can be tiresome!!And mostly prone to acne. Are you looking for Lakme products for oily skin? Yes same of us have to deal with oily skin and need some products that can give relief to control the constant oiliness and sebum over production. So, in this post at Tipsandbeauty.com today, we will share the best Lakme products for oily skin. Lakme is an Indian brand and quite a popular one that makes skin care and makeup products. Lakme is a very affordable and easy to find brand hence our readers ask us about the best Lakme skin care products for oily skin which they can try. Not only women, men too can try these products. Earlier as well we had shared best Lakme bridal makeup kits for our newly wed brides which readers have appreciated.

List of Top Lakme Products for Oily Skin Acne Prone in India with Reviews (2020)
1. Lakme Clean Up Clear Pores Face Scrub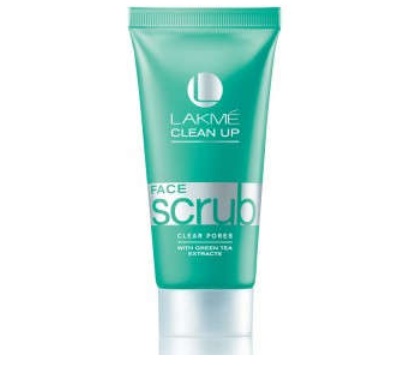 Features and Review:
Lakme Clean up Clear Pores Scrub is a boon for the oily skinned young boys and girls and for adults alike. This scrub has salicylic acid and green tea. Therefore this very affordable Lakme product for oily skin mildly yet effectively exfoliates the skin. The eruption of untimely acne is also prevented using this green tea scrub. The feeling that we get after using this scrub is just amazing as this is different from the regular apricot walnut scrubs. It unclogs the pores and makes the skin thoroughly clean. The non-comedogenic and hypoallergenic formula is excellent for keeping the blackheads, whiteheads and other skin problems away.
2. Lakme 9 to 5 Mattifying Super Sunscreen SPF 50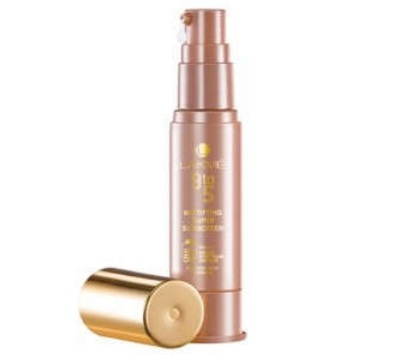 Features and Review:
You may have head numerous times about the benefits of using sunscreen. Sunscreen really protects you skin complexion from getting darker and also prevents the premature aging of the skin. But which sunscreen is ideal for oily skin. Then the answer can be Lakme 9 to 5 Mattifying Super Sunscreen lotion. This lotion is dermatologist tested and hypoallergenic in nature which makes sure that you get sun protection without getting the greasiness on the face. The packaging is truly enticing with a pump dispenser at the top to give you the ease to use this product.
3. Lakme Absolute Skin Gloss Facial Foam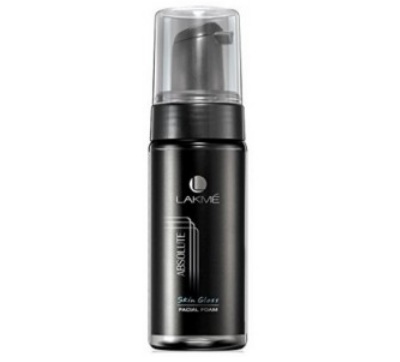 Features and Review:
Lakme Absolute Skin Gloss Facial Foam is great to prepare the skin for a glossy skin regimen. This product is a part of the Lakme Absolute glossy skin care range though can be used on its own for the oily skin type. This is a foaming face wash that helps to squeeze out any trace of impurities and dirt off the face. This does clean nicely but without the dryness feel but for a natural glow. This facial cleanser from Lakme for oily skin lasts long as it takes little bit of the amount to cleanse the face.
Features and Review:
Lakme's Perfect Radiance Intense Whitening Serum is laced with the active ingredients as that of Vitamin E, Vitamin B3 and vitamin C. This powerful combination of the ingredients in this serum gives a salon-like boost to your skin. This whitening skin serum brightens and lightens the skin and also provides optimum nourishment which your skin needs. This Lakme product for oily skin will not make the skin oily rather gives a smooth velvety finish so that you can use this as a base for your foundation also.
5. Lakme Perfect Radiance Intense Whitening UV Day creme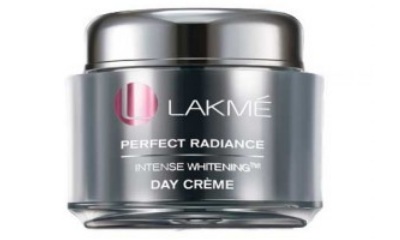 Features and Review:
Lakme Perfect Radiance Intense Whitening UV Day creme has a light texture that takes seconds to penetrate the skin layers and the result is not shiny greasy skin but a glowing radiant skin. The light weight formula is capable to lighten the skin and helps to minimize the blemishes on the skin. The regular use of this crème will fight the 6 hurdles of fairness like dullness, oiliness etc. This has contains SPF 15 so that you also get sun protection.
6. Lakme Absolute Skin Gloss Gel Crème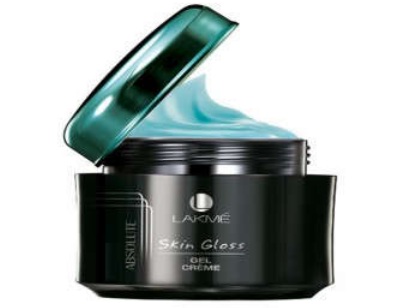 Features and Review:
Lakmé Skin Gloss Gel Crème, by the name itself it is clear that the formula will be gel like which is wonderful for any one with oily skin no matter men or women. Gel texture of this Lakme product for oily skin type is ideal in making the skin feel nourished and stay oil free longer. This cream is fortified with the power of multivitamins, and mineral rich glacial water which tightens, brightens and rejuvenates the dull tired skin. Just apply this on the face in dots and give light pat on the face for the maximum absorption of the products in deeper layers of the skin. This also gives light cooling sensation to the skin.
7. Lakme Clean Up Face Wash Clear Pores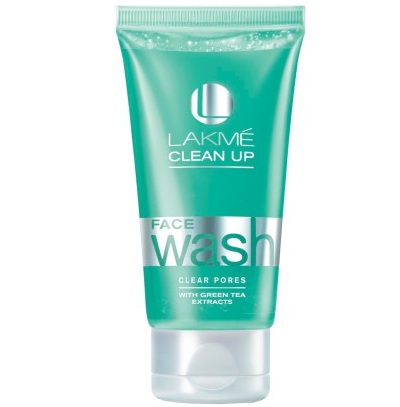 Features and Review:
Any skin care starts with skin cleansing. This facial cleanser is just a perfect Lakme product for oily skin for men and women. This face wash is laced with green tea extracts and also salicylic acid. This just gives a cooling sensation to the face and skin feels nicely cleaned. The gel like formula creates mild lathers that does take away the extra sebum, dirt etc but will not dry the skin. The salicylic acid in this face wash prevents the skin from getting extreme acne breakouts.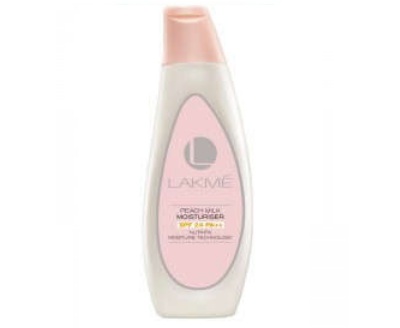 Features and Review:
When you wish to moisturize the face, you need a light moisturizer that makes the skin moisturized without the slick and oily feeling. This Lakme product for oily skin contains skin hydrating ingredients, vitamins and anti oxidants. It nourishes the skin but without the feeling of oiliness.
This is the list of the best skin care products from Lakme that are made for the oily and acne prone skin in Indian market.