Best Lakme Products for Bridal Makeup Kit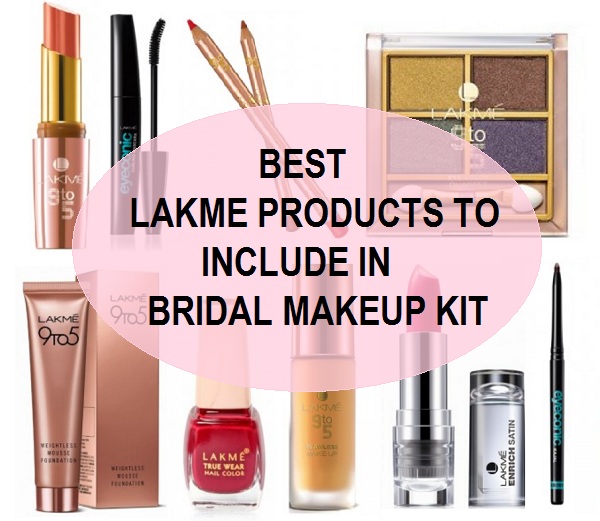 If your wedding is near and you wish to get a makeup kit for your bridal affairs then this post will help you. Lakme products are very popular in India therefore most of the brides would like to keep Lakme products in their bridal makeup kits. Earlier we had shared some of the best Lakme bridal makeup kits. Hence in this post we will share the best Lakme makeup products for bridal makeup kit. These products can be face makeup, eye makeup etc so that your kit is complete and if certain things are missing you can try from some other brands like makeup brushes. We will also share a post on best makeup brushes to include in the wedding kit.
Top Best Lakme Products for Bridal Makeup Kit
1. Lakme 9 To 5 Weightless Mousse Foundation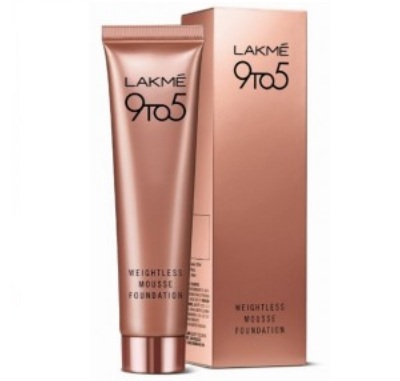 Lakme 9 to 5 Weightless Mousse Foundation is a wonderful, foundation for all the oily skinned brides. We just reviewed this foundation few days ago. This has light weight mousse formula which is matte and very velvety. It doesn't even feel like as if you have worn something. It doesn't fade quickly and lasts at least 6-7 hours. The easy to blend texture is another point since blending foundation can be problematic and you don't wish to ruin your makeup by not blending the foundation properly.
2. Lakme Absolute Face Stylist Blush Duos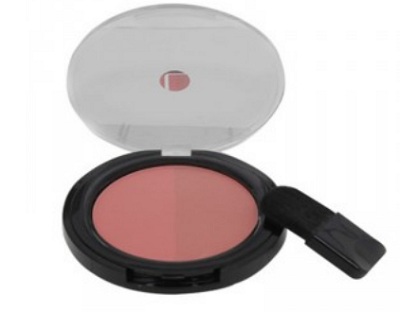 The duo blush is ideal for everyday use for brides. The two shades can be used on their own or they can be mixed to make a new shade. We love this blush and adore the sturdy packaging. They blend effortlessly on the cheeks and very minute shimmer particles give radiance and soft glow to the face. You can also use the Lakme perfect radiance intense whitening serum for a glow.

3. Lakme True Wear Nail Color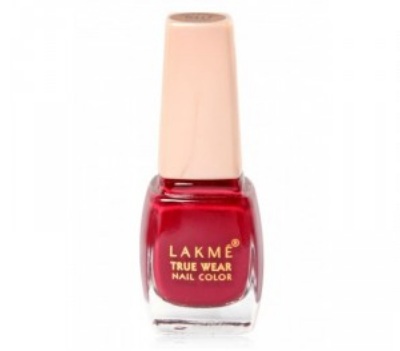 Nail colors from Lakme is also very popular.the true wear range has mainly the bright cheerful shades. We liked the hot pinks, oranges and reds from this range and Lakme true wear nail color no 24 is also a very beautiful bridal shade that every bride should definitely have. They are chip resistant for 2-3 days and are very smooth on application.
4. Lakme Enrich Satin Lip Color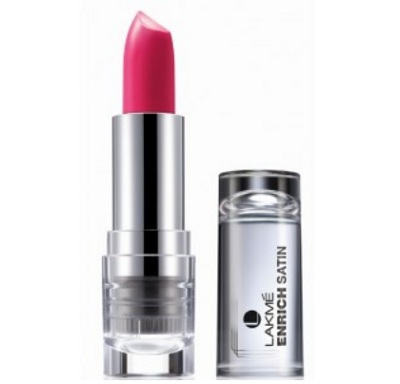 Now what can be said about these Lakme Enrich satin lipsticks? These were probably the lipsticks that we had seen with our mums and aunts as they were one of the early lipsticks that Lakme launched. These are available in so many various enchanting shades that we love to explore all of them. Out of the various shades, there is a shade exactly you want like for teds there is a reddish pink, orangish pink, apple red, brownish red, hot red etc. Just have a look and you will surely love this range. Did you read our post on Best Matte lipsticks in India

5. Lakme 9 to 5 Matte Flawless Foundation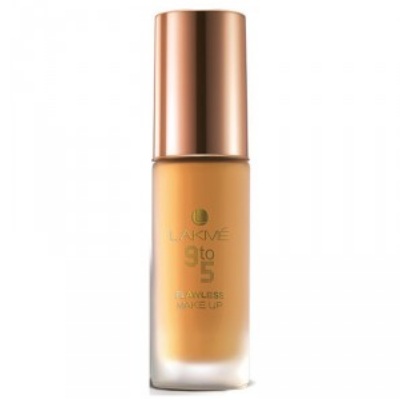 Foundations!! They are the first and foremost product that we will use whenever we head out for a party, wedding or event. Foundations make our skin look a lot better and flawless. Though it is also vital to apply the foundation neatly. This is a liquid foundation that spreads on the skin like a charm. It can be used for even the normal to dry skinned ones by using little moisturizer to prep your skin before using this foundation.
6. Lakme Eyeconic Kajal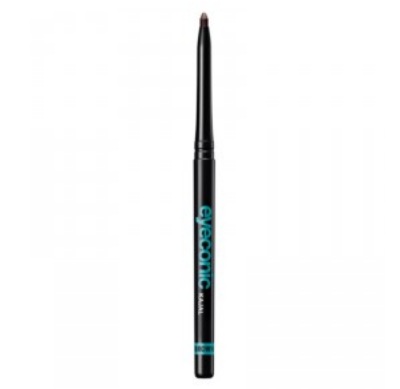 Kajal is for almost every girl and for brides too kohl can transform the eyes to look smoldering and glamorous. Aren't we right? This dermatologically tested kohl is just perfect for that smudge proof eye makeup look to enchant your better half with your magical eyes. The retractable packaging is easy to use and there is no wastage that we face while sharpening the pencil eyeliners and kajals.
7. Lakme Eyeconic Curling Mascara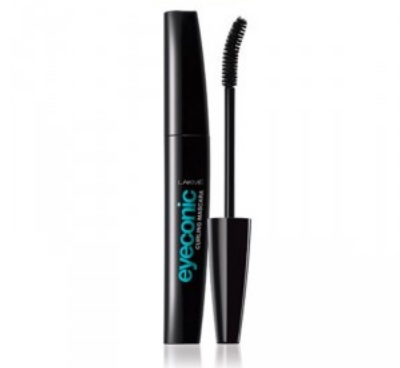 How can the bridal eye makeup be completed without the luscious curled up lashes? This curling mascara has a beautiful nice curled up wand that will help you to curl the lashes while you use the mascara. The curled up shape is also easier to apply the mascara over the lower lashes. This is quite smudge proof and decently stays on the lashes.
8. Lakme 9 to 5 Lip Liner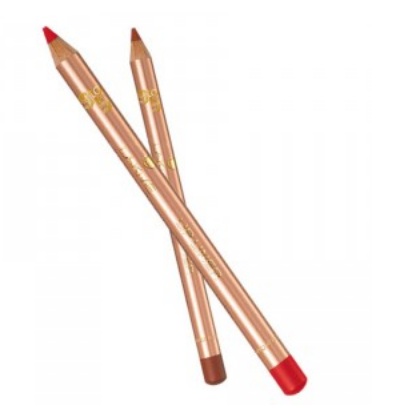 Lip liners are absolute must have for brides since they prevent the lipsticks from bleeding. Red lipsticks and bright lipsticks are more likely to show up when they blend. Hence when you use lip liners they will help make the lip makeup last longer and prevents smudging as well. These lip liner are super creamy and very pigmented. Colors are limited but still you can get the basic red, pink and orange.
9. Lakme 9 to 5 Matte Lip Color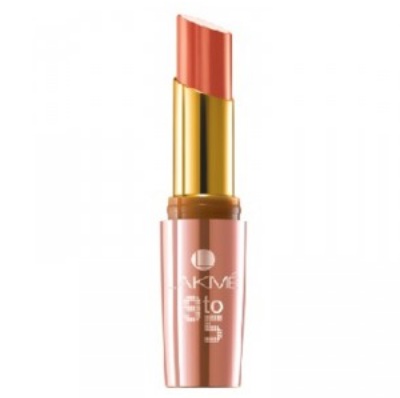 These lipsticks are super matte but come with light weight feel and matte texture. These are out amongst the best matte lipsticks in India as well. These lipsticks are available in so many beautiful shades like pinks. Oranges, reds. Red Coat is a stunning shade that is apt for any bride with any skin complexion. The Lakme lipsticks are also enriched with vitamin E and Wheat Germ Oil to keep the lips super moisturized. These are amongst the best makeup products from Lakme.

10. Lakme Eyeshadow Quartet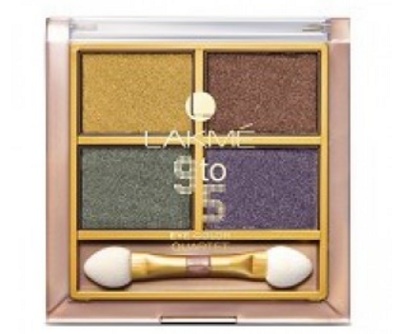 Eye shadow is an essential beauty product in every bride's makeup kit. This quartet has four shades and 4 variants like Lakme Tanjore Rush, Peacock, Desert Rose etc. You can use Desert Rose for your bridal makeup kit since that has beautiful shades of rose gold, brown and gold that can be easily teamed with the traditional Indian outfits.
11. Lakme Absolute Precision Liquid Liner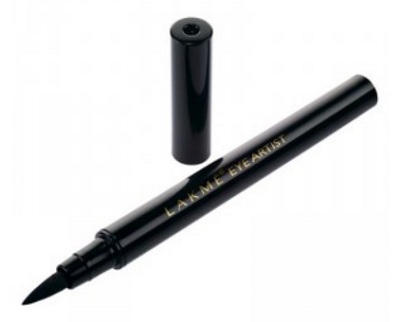 This is pen style eyeliner that let you the ease to draw the shape that you wish. It is very easy to create wing with such eyeliners. The super quick to get dry formula and the non smudge texture is great to include this Lakme pen eyeliner in your bridal makeup kit.
This is the list of the best Lakme products for brides and for bridal kits.