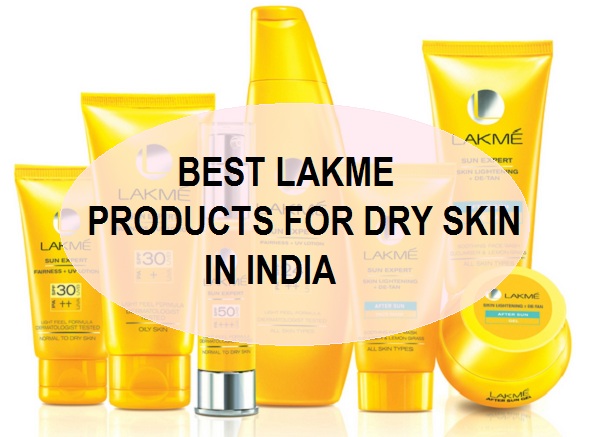 Dry skin can be annoying. Peeling, stretchiness is a sign of dry skin and dry skin needs utmost care. This dryness of facial and body skin is a common problem generally seen during the winters. At times, the skin also get dry due to season changes while for some dry skin condition persists throughout the year. Due to the dryness, skin also lacks glow and radiance. Hence, it is essential that we use products which can heal and cure the dryness. Lakme makes skin care and makeup products for dry skin and oily skin. Dry face needs special products which are rich in emollients and skin healing ingredients. 
List of Best Lakme Products for Dry Skin, Sensitive skin
This post on Tips and beauty is about the best Lakme products for dry skin. Dry skin needs some extra moisturization so that the roughness and stretchiness of the skin can be treated. These can be skin care products that will give relief to the dry rough skin like dry skin face packs in India or the face wash for dry skin and sensitive skin. Let's have a look at the list of Lakme products for dry sensitive skin.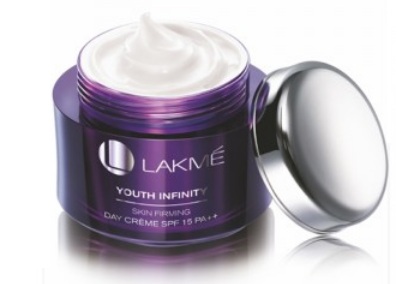 Features and Review
It might be the day cream but this is also a great crème for the dry skin. The cream is made with the skin hydrating ingredients that make the skin appear supple. Dryness can be healed with moisturization and this cream has that. This also makes a shield to minimize the lines and wrinkles on certain areas of the face. The cream also has luminizing pearls and insta collagen boosters help improve skin's elasticity and promotes the skin tightening in a healthy way. You can also read our post on best products for dry skin in India.
2. Lakme Sun Expert Fairness + UV Lotion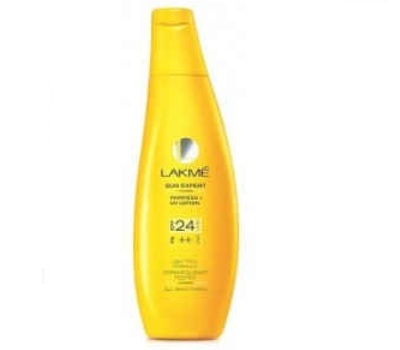 Features and Review
This is a lotion based sunscreen which is ideal for dry skin types.

This Lakme fairness suncreen product for dry skin has a broad spectrum sunscreen formulation and it has SPF 24 & PA++.

SPF 24 prevents the skin from photo damage and also from UVA/UVB rays.

The sunscreen is unique since it has natural active ingredients as well like that of cucumber, lemongrass which gives cooling sensation to the skin.

Vitamin B3 is also there which is a very effective vitamin that reduces the skin spots, marks and pigmentation.

As per the brand this Lakme Sunscreen is suitable for the normal to oily skin types.
3. Lakme Deep Pore Cleanser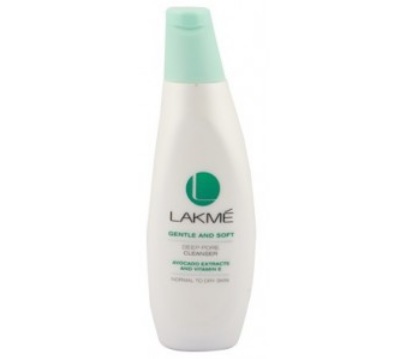 Features and Review
When you have dry skin you wish that your cleanser should not make the skin any drier. So true, as when the skin is already dry and we are trying to cleanse it by getting rid of the dirt, dust etc, it is likely that most of the face wash will make the skin dry. So, this Lakme product is perfect for dry skin as this is not a regular face wash for dry skin but a deep pore cleansing milk. This cleansing milk is for the skin cleansing but the milk alike formula keeps the skin moist and supple even after the cleansing is done. Using this cleansing milk is extremely easy, you just have to take a cotton pad and take some of this over that, then apply this on the face. Massage and then see how much dirt and dirt this has taken off your face. This is excellent for most of the skin types except for very oily skin.
4. Lakme 9 to 5 Hydrating Super Sunscreen SPF 50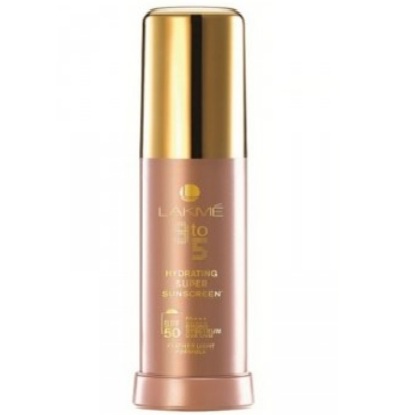 Features and Review
This is a hydrating sunscreen that is rich in vitamins that reduces the dark spots.

This feature is like a bonus point since this is a hydrating sunscreen which keeps the skin away from tanning and sunburns.

It also contains the provitamin B3 and vitamin C that gives skin lightening and brightening.
5. Lakme strawberry Clean-Up Nourishing Glow Mask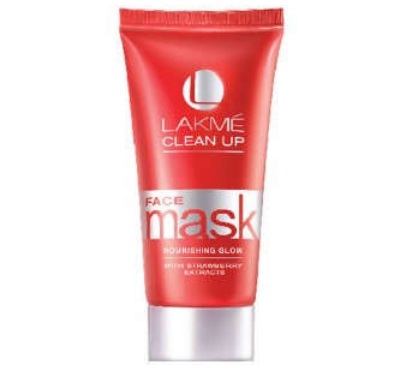 Features and Review
This Lakme product is also great for dry skin to normal skin types.

This face mask for dry skin replenishes the skin with natural moisture to give you a fresh, glowing skin complexion.

It has the power of clay eliminates the excessive oils and the sebum.

This is with vitamin B3 that helps to mask and unclog the pores and let's your skin breathe.

Lakme Clean-Up Nourishing Glow Mask seals the moisture and whitening the skin tone.

This has strawberry exacts that is known to whiten the skin.
6. Lakme Clean Up Fairness Face Wash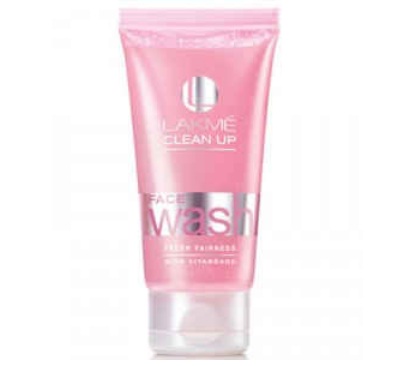 Features and Review
Another great Lakme product for the dry skin is this Lakme Clean up fairness face wash that leaves the skin fresh and glowing.

This also heals the dryness as it is enriched with Vita beads.

We loved the attractive red tube packaging which is very easy to use.

The gel like face wash lathers well and skin becomes radiant after using this.
7. Lakme Sun Expert Skin Lightening + De Tan after Sun Face Mask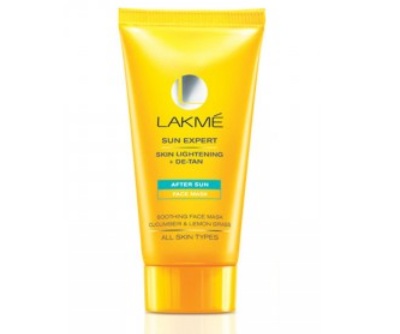 Features and Review
What would you need if you are afraid of skin darkening. You can rely on a detanning face packs or masks.

This Lakme skin detain face mask is great for skin lightening and brightening.

The natural clay in this will help to lighten the skin complexion and also detoxifies the skin.

The reason this Lakme product for dry skin detoxifies skin as this has cucumber and lemon grass which are suitable for revives the tired skin after sun exposure.
8. Lakmé Radiance Intense Whitening Day Crème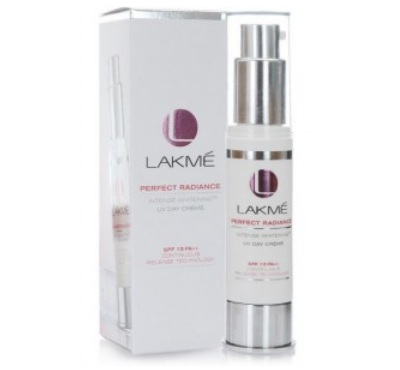 Features and Review
Vitamin E is highly capable to retain the moisture and to increase the skin's luminosity.

This replenishes the skin and has the power of vitamin C as well which helps to protect the skin from sun darkening and tanning.

It can be used to make the skin glow heal and get the benefit of sunscreens as well.
9. Lakmé Clean Up Nourishing Glow Scrub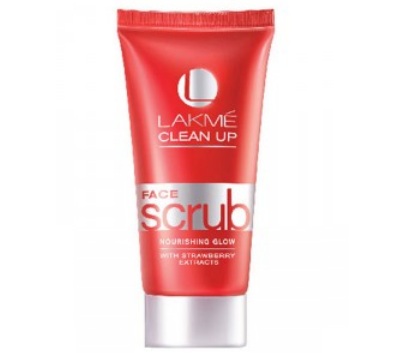 Features and Review
Lakme nourishing glow scrub is with 100% natural exfoliants like extracts of walnut, apricot and strawberry that get rid of dead cells to unleash fresh and luminous skin.

This scrub for dry skin in India unclogs the pores and also removes the blackheads and deeply embedded impurities.
So, these were the best Lakme Products for dry face in India. Have you tried these? You should also read about the best Fairness creams suitable for winters in India so that your skin can stay glowing and supple even in winter dryness.