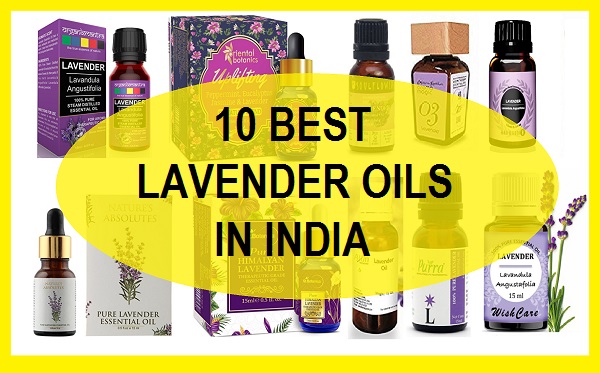 Best Lavender Essential Oil Brands in India
Lavender oil is a highly used oil in skin care for the irritated skin. Not just for the skin, lavender oil has been used since ages for the aromatherapy and as in diffusers. But how the oil is exacted? Lavender oil is extracted from the fresh lavender plant flowers through the steam distillation. This oil has been referred to as one of the most useful oils for anxiety and stress relief. In general, the oil can be a good remedy for your aching muscles, joints and headaches as well as insomnia. Moreover, the Lavender essential relaxes the mind and body. In fact, the Lavender essential oil is helpful in the alleviation of the skin inflammations and itchy scalp.
Let's get to know about some of the benefits of lavender oil.
Silky Hair: Application of lavender oil regularly can make your hair silkier and shinier. The antibacterial properties of lavender oil also makes the dandruff go away in few washes. Just mix it with your shampoo.
Massaging: To get a relaxing massaging for relaxation and stress busting, you can just dilute the lavender oil with some other carrier oil and then use this to massage.
Irritated skin: When the skin is dry and irritated or even inflamed then to use of the lavender oil can give you benefits.
You can also put few drops of lavender oil in your hair massaging oil to calm and sooth you.
Top Lavender Essential Oil Brands in India (2021)
Here is the list which includes the popular and good quality Lavender essential oils in Indian market.
1. St Botanica Himalyan Lavender Oil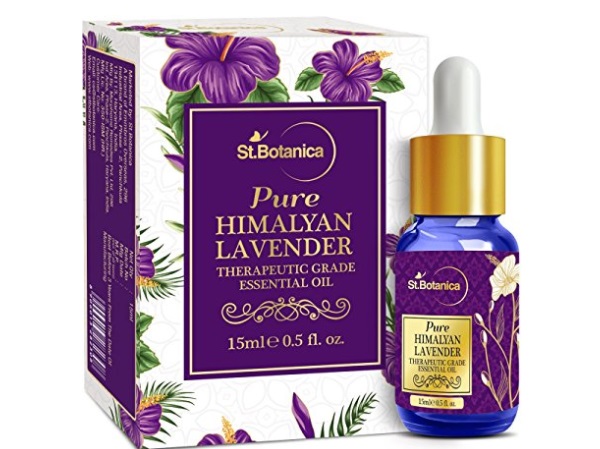 This is a real lavender oil, which has therapeutic properties. It soothes and calms the mind and body and loosens the tired muscles. The natural lavender fragrance will give you a relaxation and avoid body odors throughout the day.
2. Oriental Botanics Lavender Oil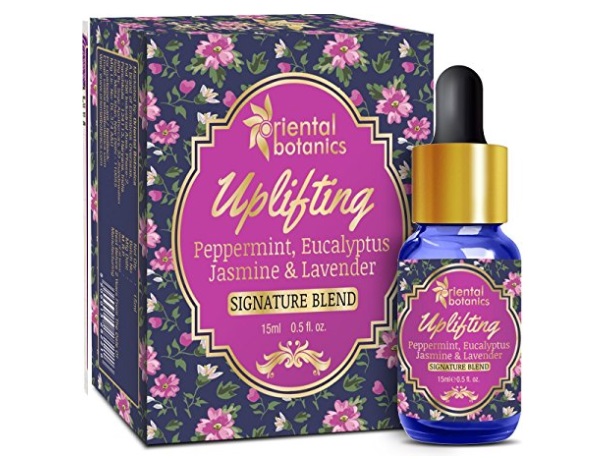 This is a complete mixture of essential oils which are very beneficial for the mind and body. Peppermint and jasmine extracts release tight muscles and kills bad bacterias. A few drops of this Lavender essential oil should be mixed with any base oil and massage for some time.
3. Allin Exporters Lavender Essential Oil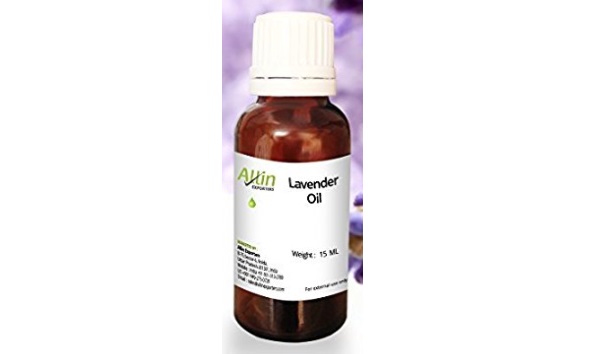 This Lavender essential oil can be used for skin and hair. The aroma of lavender flower can make your day fresh and energetic. It can be used to treat dry and acne prone skin. It improves blood circulation and enhance the natural glow of the skin. This oil is very light in texture and brand is trust worthy.
4. Nature's Absolutes Pure Lavender Essential Oil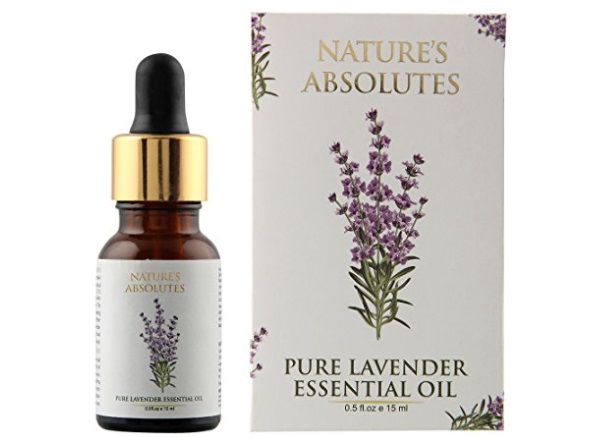 This Lavender essential oil can improve the texture of the hair and skin. It is very light and effective on every skin type. Nature's lavender oil can be used as a leave in conditioner on the hair and moisturizer for the skin. It strengthens the hair shaft and adds shine on it.
Price: 349 Rupees for 15ml, Buy it here
5. Organix Mantra Lavender Essential Oil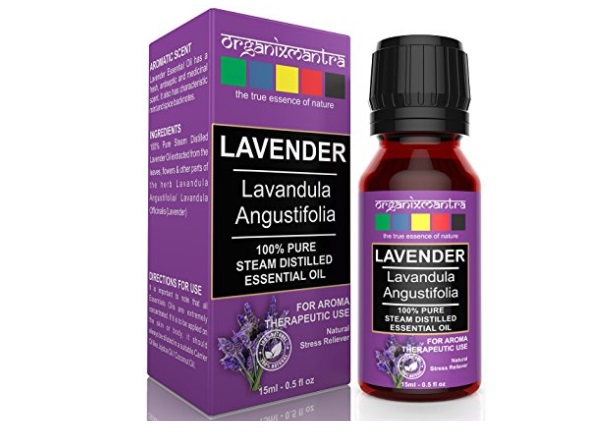 Organix mantra is a very good brand of essential oil. It is a completely natural and pure oil that can be used in multiple ways. The quantity of Lavender essential oil is enough to work for a month. The packaging is very attractive and travel friendly.
6. Soulflower Lavender Pure Aroma Essential oil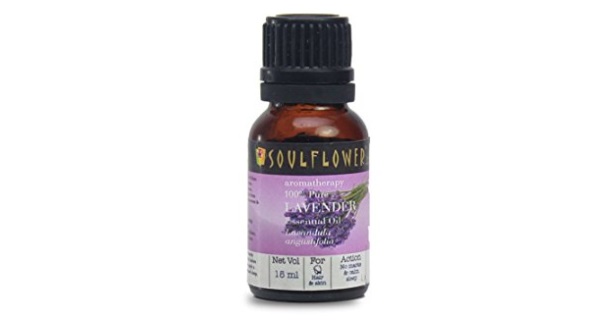 Soulflower has a complete range of essential oils. This lavender oil can be used as an aroma diffuser, leave in serum, hair oil and skin polishing oil. This brand is favorite among people and is widely available online and offline. The price range is very economic so that any person can add it in their body and skin care routine.
7. Purra Pure Lavender Essential Oil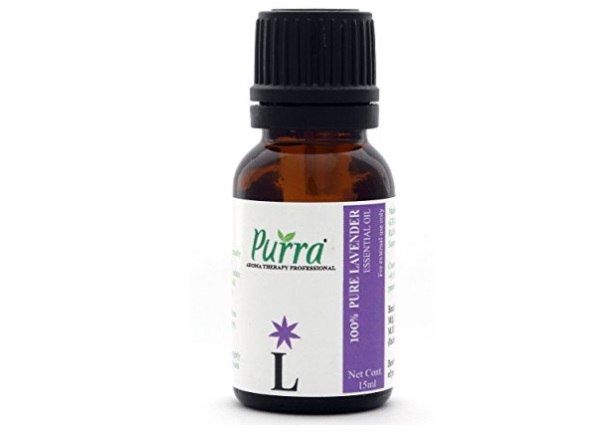 Undiluted oils do not go through filters and multiple processes. They are a more natural form of oils. This lavender oil is special due to its properties, it smoothens the hair and makes skin more nourished and lively. It also controls wrinkles and dullness of the skin.
8. BrownBoi Lavender Essential Oil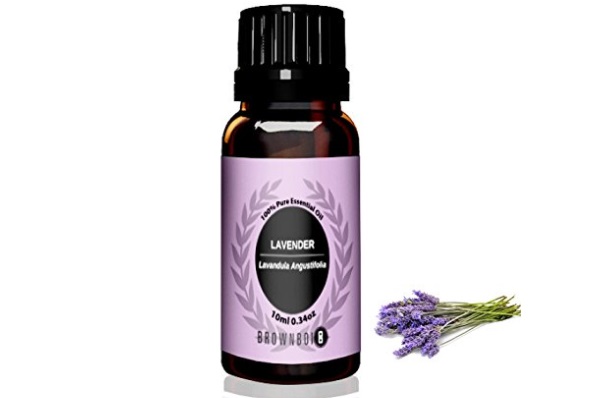 This oil has really good packaging. The brand has variety of essential oils made to solve the purpose different individual personalities. The fragrance of this oil is very pleasant and effectiveness of the oil is something to complement for. At the same time, the product is very affordable and worth buying.
9. WishCare Lavender Essential Oil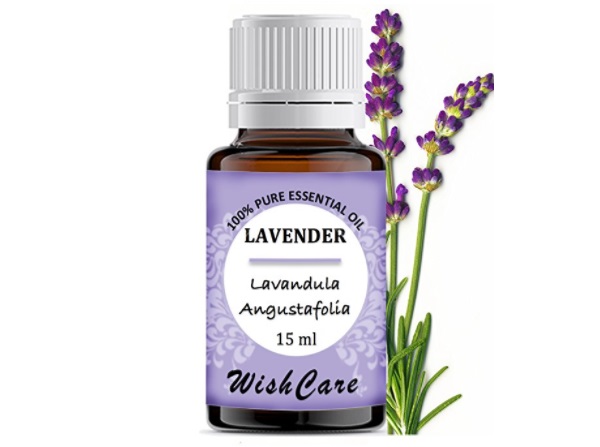 Wish care lavender oil is a must have in your hands as it is very suitable to all types of skin. It is a good mental care product as it reduces fatigue and avoids stress. The whole range of essential oils is pretty affordable and the results are very satisfying.
10. Aroma Magic Lavender Oil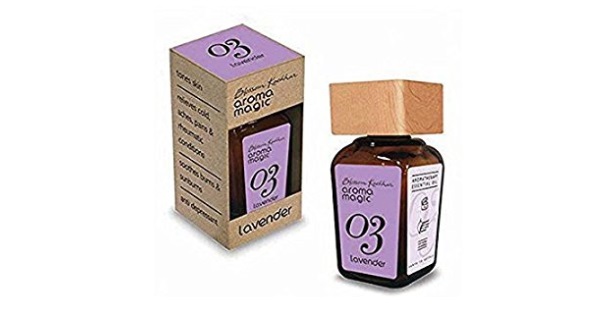 Aroma magic is an herbal brand which is very satisfying in terms of their products. This lavender therapeutic oil has skin toning effects. It also makes skin youthful and glowing. It gives relief to tired muscles and dehydrated skin.
This was the list of the best lavender essential oil brands in India. Have you used lavender oil before? How had you tried it?
Recommended Articles: