Some people are born with dark complexion, while for other their skin gets darker because extreme sun tanning. There can be many reasons for dusky skin tone and pigmentation is also one of them. Therefore, to bring back the natural fair complexion or at least to lighten the skin by few shades, one can try the medicated skin whitening creams.
Here, we've compiled a list of the best medicated skin whitening creams available in the market. But why creams? Is there a magic or something? These creams contain skin lightening and mild bleaching ingredients like Kojic acid, Vitamin C, Arbutin that helps to minimize the melanin synthesis and to speed up the cell renewal. These creams help to get rid of the dark and dull skin layer and reveals fair healthy looking skin. So, there is no miracle involved but pure science to make skin glowing and fresh.
Top 10 Best Medicated Skin Whitening Creams in India (2022)
So, let's take a look at the best medicated fairness creams in India.
1. Kozicare Kozic Acid Arbutin Skin Whitening Cream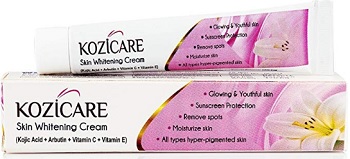 The cream contains kojic acid, Vitamin C along with Vitamin E. These ingredients are known to give you lighter looking skin and to improve the complexion. Additionally, it also stimulates the skin renewal and fades the dark spots and blemishes. This is also one of the best creams for reducing meditation on the skin.
2. Vitashine Max Fairness Cream Kojic Acid for Skin Lightening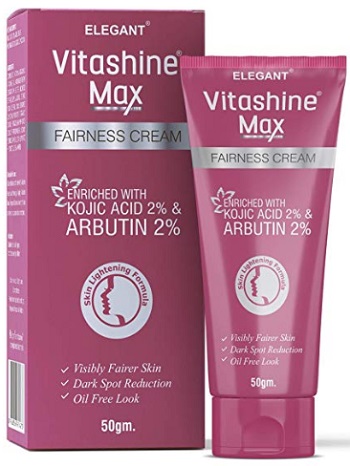 Vitashine fairness cream contains 2% kojic acid and 2% arbutin for lightening skin, along with some other natural herbs. It gives you visible fair skin and dark spot reduction. Even when you have oily skin, it helps to decrease that effectively. So, the cream nourishes the skin and improves complexion by even toning the skin. Also make sure that, you apply enough of the sunscreen during the daytime. As at times Kozic acid creams can irritate the skin.
3. AESDER Dem Gel Cream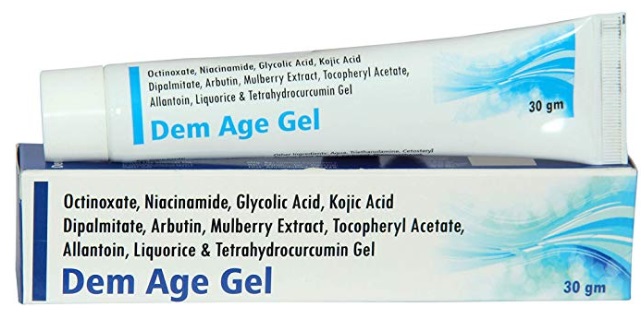 It is a medicated gel for skin whitening and pigmentation removal. Skin discoloration issues like melasma, age spots can be easily cured with this cream. It is rich in glycolic acid, arbutin, kojic acid, Mulberry extract and vitamin E. Made with Allantoin and liquorice, it works as a skin lightening product. Even for smoothening fine lines, one can expect  good  results. It's best t apply it at night followed by sun lotions in the day time.
4. Kozimax Skin Lightening cream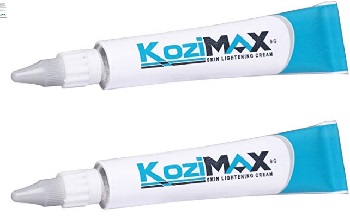 The skin lightening cream is for men and women to cure the sun spots and sun tan removal. It is a multi-purpose cream that not just gives your fair skin complexion but also lightening the darkness on body parts like dark elbows, knees, underarms and uneven skin tone. It's a combination of 5% Kojic acid and 10% Vitamin C in stable form. With Arbutin, it offers extra skin lightening effects as it contains Glabridin in its purest form for glow and radiance to the skin. It's the best medicated fairness cream for oily skin.
5. Aadya Life Sciences Chloasma Care Cream for Skin Discoloration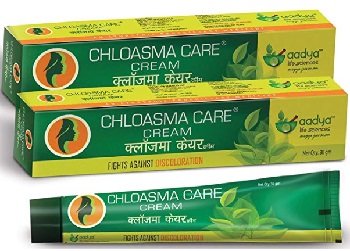 For the discoloration and darkness, this is one of the best creams that have received top ratings from users. While inhibiting the melanin synthesis, it improves the skin tone. Therefore the product also keeps the pores clean, so no more clogged pores. It is one of the best medicated whitening cream for oily skin that works for all skin types. One can also use this cream for stretch marks, melasma, dark spots and dark circles.
6. RE' EQUIL Skin Radiance Whitening Cream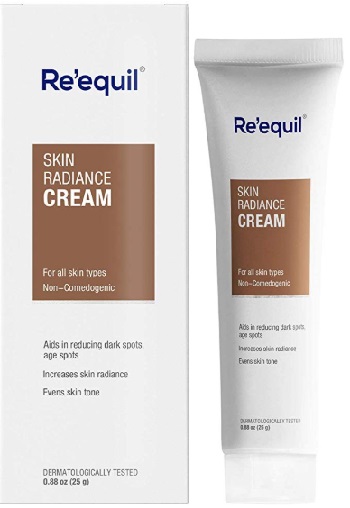 RE' EQUIL Skin fairness cream helps in reducing hyper-pigmentation, dark spots and age spots. The best thing is, the cream is non-comedogenic and is suitable for all skin types. It increases the skin clarity by gently exfoliating. It's a dermatologically tested anti-aging formula with clinically proven activities. Inhibiting melanogenesis, the melanin synthesis, it decreases the activity of tyrosinase. Therefore, you get fair and glow on your skin.
7. Bionova Medis Skin Lightening Cream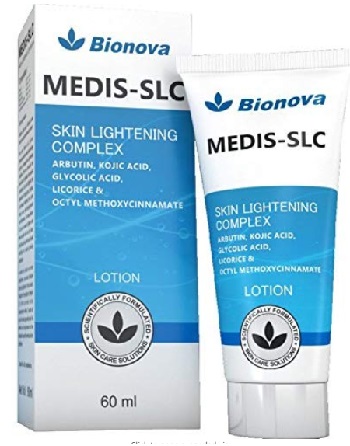 The medicated skin lightening complex contains the power of Arbutin, Kojic Acid, Glycolic Acid and Liquorice. It also works as an anti aging and skin tightening cream. While protecting your skin from UV exposure and sun tanning, it is one of the best solutions for getting fair skin tone at home.
8. Glutalight Skin Whitening Cream With Glutathione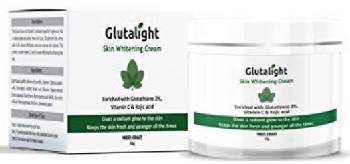 When it comes to natural skin whitening for very dark skin, glutathione plays an effective role. This glutathione and Vitamin C cream combines the power of kojic acid as well. It contains 2% Glutathione to give glow and radiance to the skin. It can be used two times in a day. The amino acid in this cream works effectively to lighten the dark skin complexion and to fade away tan.
9. Melaglow New Skin Brightening and Lightening Cream

Meglow is a medicated herbal skin lightening cream. The gentle and non-irritating formula is safe even for sensitive skin. It can be used by both men and women and helps to maintain the long lasting results. It's ophthalmologically tested, therefore is safe for under eye application. The cream contains Kojic Acid 2%, Niacinamide 4% and other botanical extracts.
10. A-Derma Generic A-Derma Rheacalm Light Soothing Cream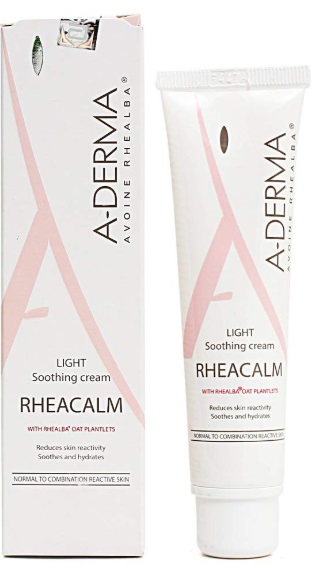 A-Derma soothing cream is primarily used for normal to combination and sensitive skin. It reduces the skin sensitivity and hydrates it. It is basically is a skin brightening cream for very irritation prone and sensitive skin type. The cream is suitable for daily use when you have redness prone skin type.
These are the best medicated creams for whitening skin and to remove dark spots, dark circles, pigmentation and uneven skin tone. Please ensure that you use these with care and apply enough of the sunscreen.