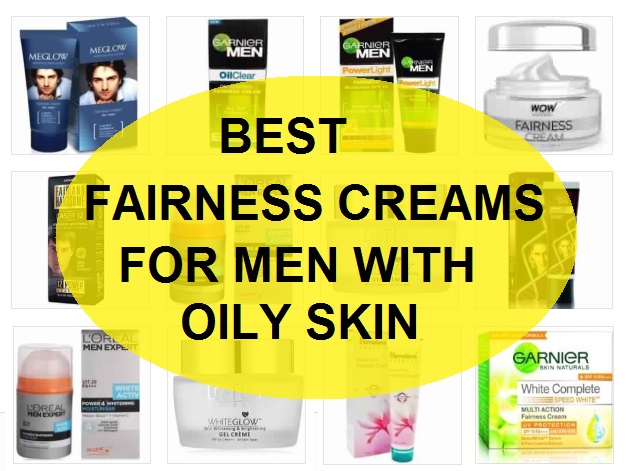 Best Men's Fairness Creams for Oily skin in India
Oily skin can be quite irritating at time and very hard to manage. The frequent sebum and oils on the face can make it oily and lifeless hence the best way is to keep the skin oil-free and minimize the sebum production. But how can we do that? This is the question that a lot for men have in their minds, it is because when the skin is oily then, we see the oiliness after every few hours. For most men, the oils come again on the face after 3-4 hours of washing the face and for few, it can be even sooner. These oils make the skin darker, therefore it become necessary that the fairness creams that you use should en especially formulated for oily skin. As when your skin whitening product has oil control features then that helps skin look matte for longer. Here in this article at TipsandBeauty Blog, we are going to talk about the best Men's fairness creams and moisturizers for oily skin available in India.
List of Best Fairness cream for oily skinned men in India
1. Garnier Light Complete White Speed Fairness Serum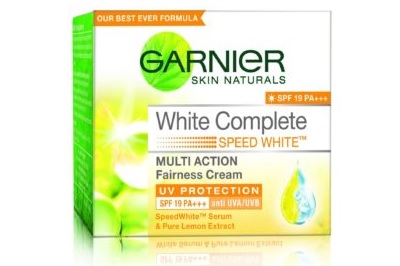 Garnier light serum based cream is very good for people having oily skin. This fairness serum cream can give you visible results in just 1 week. The overall skin color is improved and induce shine on the face. It also contains SPF 19 PA+++ that protects the skin against UV protection. So, you can apply this in the day time.
Price: 150 rupees for 40 grams, Get it Here
2. Fair & Lovely Men Fairness Cream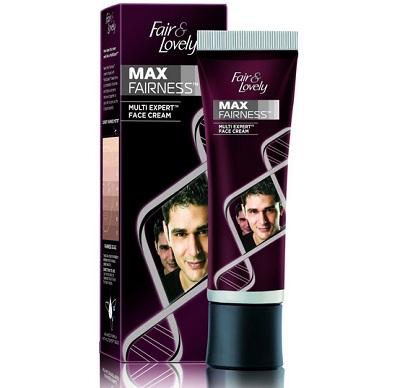 This cream is specially designed for men, which has multiple vitamins. It has dark spots and pigmentation removal properties that enhance the skin health. The anti-marks fairness cream will give you a cleaner and brighter look.
Price: 72 rupees for 25 grams, Buy it Now
3. Lotus Herbals White Glow Skin Whitening and Brightening Gel Cream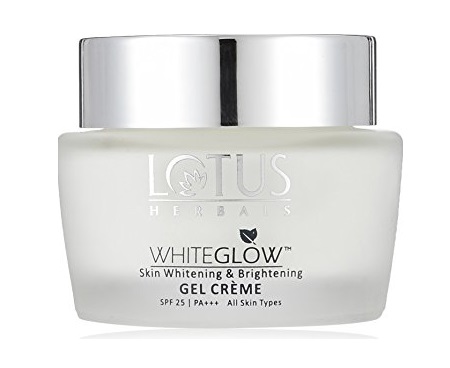 This is a wonderful cream for those who have dull and tired looking skin. It enhances the natural skin tone and makes it more flawless and beautiful. It has various vitamins and minerals that removes pigmentation and uneven skin tone. The active foam based formula makes the skin, light and radiant. The fairness cream also contains the power of the SPF 25 which gives UV protection. 
Price: 390 rupees for 60 grams, Get it here
4. L'Oreal Paris Men Expert White Active Whitening Moisturing Fluid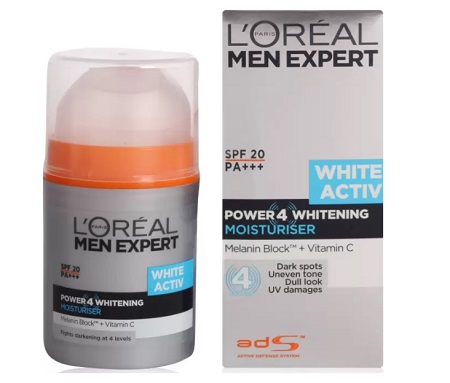 L'Oreal Active Paris men's skin is very effective of age and dark looking skin. The cream is very light and moisturizes the entire face and neck. It comes in 8 action in 1 and contains calcium minerals. The cream has SPF 20 +++ which removes the ill effects of sun.
Price: 50 ML for 880 rupees, Get it here
5. Fair and Handsome Laser 12 Advanced Whitening Cream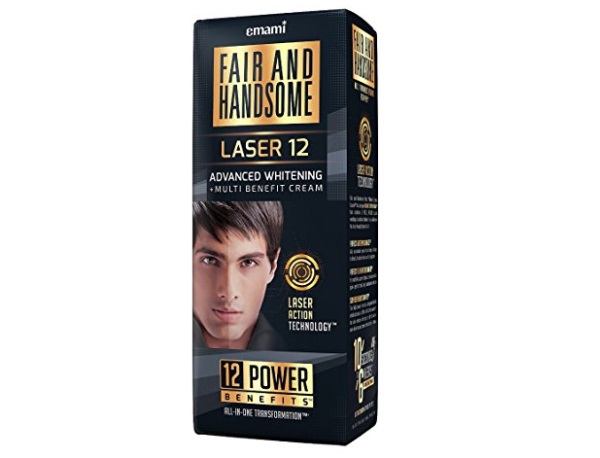 Fair and handsome laser whitening cream are very popular among men. The multi vitamins and essentials in this cream, which slowly improves the skin tone instantly. For best results, apply it just after cleansing twice a day. This men's fairness cream gives long lasting fairness and pigmentation free skin that looks oil free and fresh.
Price: 220 for 60 grams, Buy Now
6. Himalaya Herbals Natural Glow Fairness Cream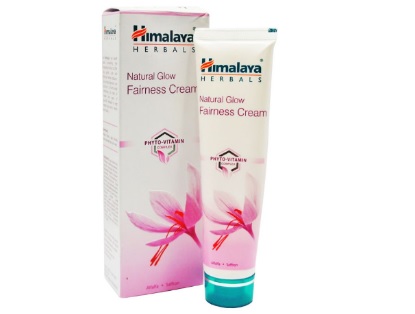 Himalayas herbal natural cream is very natural and improves skin tone. Saffron leaves are used to make skin glowing and naturally radiant. It is also helpful in removing dead skin cells and pigmentation. The extra care given by this cream makes skin nourished and soft.
Price: 80 rupees for 50 grams, Buy it online
7. Wow Fairness Cream SPF 20 PA++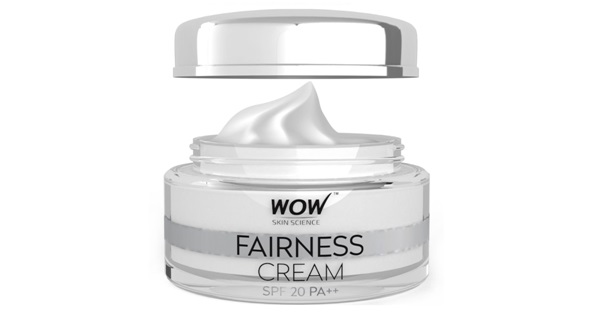 Wow fairness cream is a complete blend of mulberry, saffron and Liquorice. It has SPF 20+++ which protects the skin from harmful UV rays. It is skin lightening and brightening cream that makes skin soft and smooth.
Price: 989 rupees for 50 ml, Buy it here
8. Garnier Men Power White Fairness Moisturizer SPF 15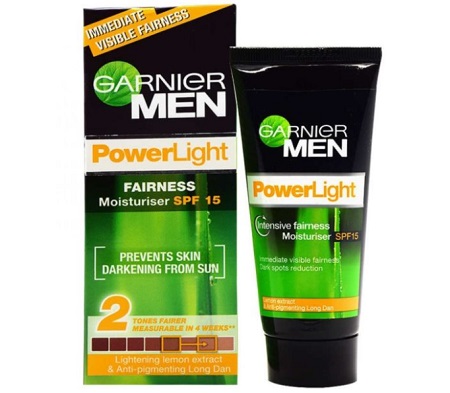 Garnier men power moisturizer that glides easily on the skin. It is very light and does not make skin look oily. The overall package gives you a good daily wear cream at an affordable Price. Garnier face fairness lotion for oily skin is affordable and is quite effective during the summers season when your skin is more oily.
Price: 165 rupees for 45 grams
9. Garnier Men Oil Clear Fairness Cream Sweat Control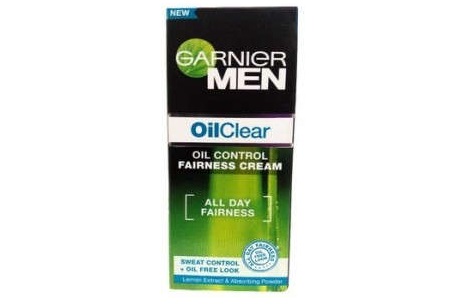 Garnier men oil clear fairness cream is ideally made for oily and rough skin. It fights all signs of acne and ageing. The natural ingredients of this cream controls sweat occurrence and gives a matte finish look. The men's oily skin fairness cream is one of the best indeed.
Price: 170 rupees for 45 grams
10. Meglow Men Fairness Cream SPF 15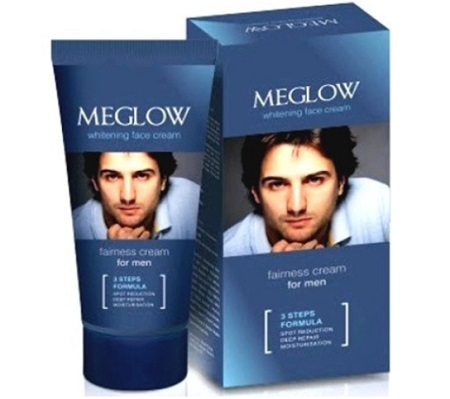 This Men's fairness cream contains Artubin and wheat protein that makes skin entirely fair and clean. It has natural ingredients which help in improving skin complexion and remove dark spots and dullness. This oily skin fairness cream comes in a comfy packing which is easy to use and carry.
Price: 208 rupees for 50 grams, Buy it online
So, these are the best fairness creams for oily skin men in India at reasonable prices. Have you tried these? If you are looking for creams then you should definitely read out article on the best face creams for oily and acne prone skin in India. Hopefully you will find the best cream for you and also scrubs are also important to keep skin healthy so, now about the best Face scrubs for men in India. along with the Oil-free face wash that further help in keeping skin oil clear.