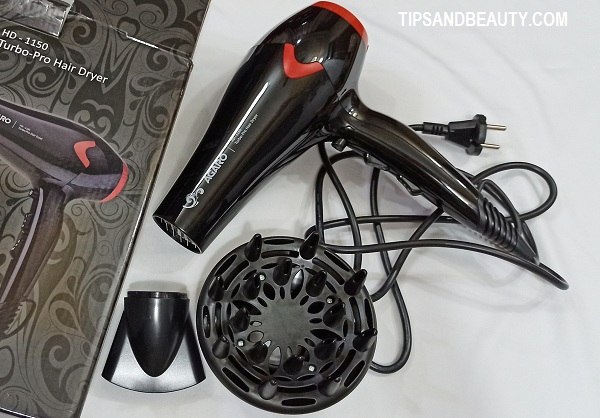 Hi guys, recently I reviewed Agaro hair straightener and in this article am going to talk about the Agaro hair dryer with multiple settings. If you're into hair styling, it'll give you the ease of working with different speed and heat settings with cool air feature. Let's get to know more about it. Agaro Professional Hair Dryer comes in a big box with 2 attachments.
Price: 2100 Rupees, It is available at discount on Amazon.
The hair dryer is made of sturdy plastic and it looks really nice with a black and red color design. There are 2 attachments given, one is the concentrator nozzle and a big broad diffuser. These attachments are used to create different hairstyles with desired effects.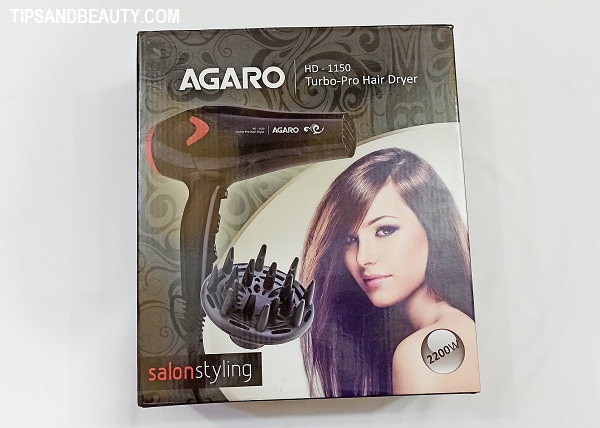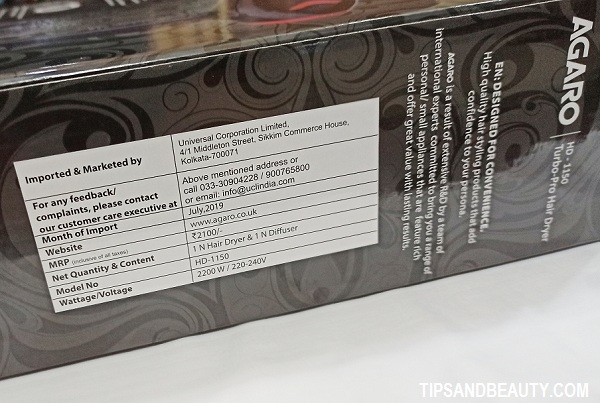 Features:
The cord length is 2 meters which ensures that even while you are away from the socket, it is really convenient for you to use the product. It is a bit heavy with 2200 watts. Actually this talk about its powerful fan system and the way it heats up fast. The powerful AC motor is for professional use. It can be used by a professional or for your own personal use it is one of the best products that we can have in this price range.
With the Auto shut-off heat sensor, it automatically gets shut off when it's not used. It's a 2200 watt hair dryer with diffuser creating swirling air flow for fast and gentle hair drying while the concentrated nozzle gives the pinpoint styling and control.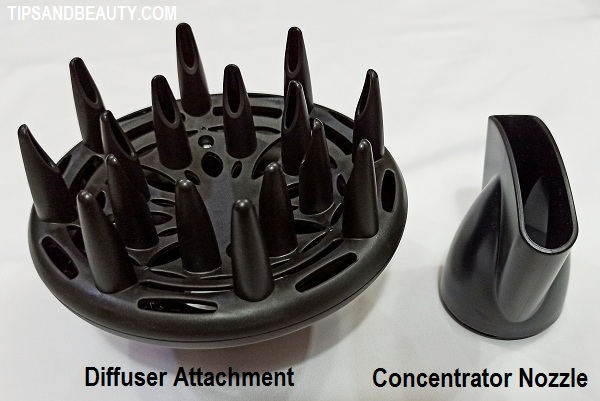 Diffuser
Diffuser is quite big with a diameter of around 5 to 6 inches. It has comb like structures that gives the blast of hot air. When you run the diffuser across your hair roots, it helps to lift them up without being harsh. This is the one that I usually prefer for hair drying after the wash.
For someone who is used to drying the hair with a dryer, it can be very helpful. It does not give you direct hot air but in the limited amount through the nozzles. It gives a blow dry kind of result for your hair.
Concentrator Nozzle
The concentrator nozzle has a flattened mouth. It's designed like that to give you concentrated flow of hot air. When we use it for hairstyles involving rollers, it would help to add shine to the hair and to give that concentrated flow of air for fast, better curls and setting. If you are in hurry and would like to have curly hair, then just apply the rollers and use the dryer with concentrator nozzle over every roller for 10-12 seconds. It will give you really good results.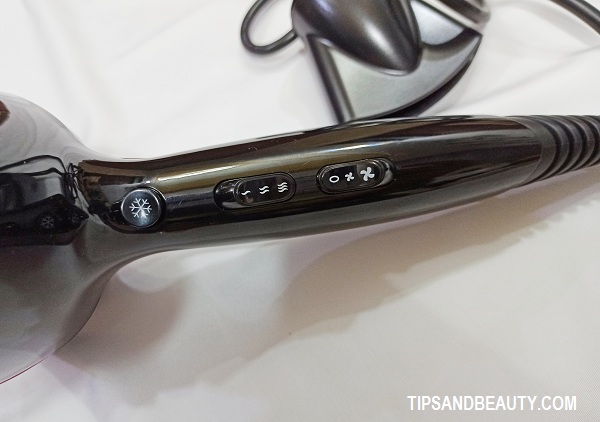 Speed and Heat Settings
Now, let's talk about the heat and speed setting and the cool shot. It has got three level of speed settings. You get to increase the speed of the air that flows out. The other button is for temperature and the heat setting. That means the amount of hot air that the hair dryer bursts out.
And one more useful feature is the cool air shot. This means that within just 2 seconds, it starts to throw cold air. But what exactly is the use of this. So all those of you who are not aware about the use of this thing let me tell you, while setting the hairstyle when you put hot hair and then finish off with the cold air shot. Then the hair is set in a particular manner for really long. So, you get the desired result. This feature is yet another thing to like this product and makes it best hair dryer under 1500 rupees with multiple settings.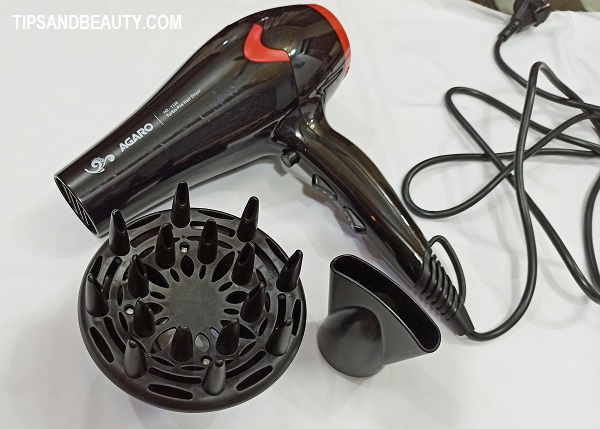 Experience:
I really enjoyed the product and earlier, I have used only the single setting attachment kind of hair dryers. Those were okay, if you just would like to style your hair or would like to dry your hair faster. But as the times are changing, we need to take care of the hairstyles too as much as we do with the clothes and accessories.
For making the hair get dried faster and in a gentle manner, it hair dryer is the best thing. Since if I am running late and I've washed my hair, I can just run the diffuser gently between my hair roots. It kind of lifts them and adds volume to the hair. It's good for the women with thin hair especially.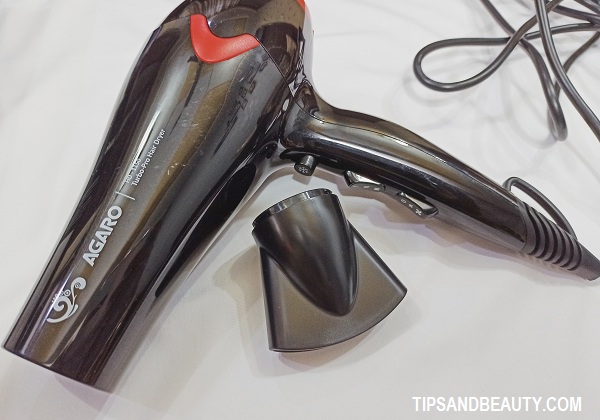 All in all, I am really happy with the way the product works and on top of that it comes with 2 years warranty. At this price, you get good features and it's available at discount on online shopping sites.  Honestly, it's a good deal that you can grab.
So, I recommend this hair dryer to those who would like to try different types of hair styling that we do for parties, weddings festivals and functions. Even for professionals, it's a worth trying hair dryer at this price point.