The very popular brand is known for its affordable and high quality beauty products. The brand makes body lotions, face washes, creams, deodorants and what not. You can use Nivea skin care products for your everyday grooming. In this article, we've compiled the best Nivea face washes available in India.
Best Nivea Face Washes in India For Women
Let's take a look at the best face wash from Nivea for different skin types. These are available at reasonable prices in India.
1. Nivea Milk Delights Fine Gramflour Face Wash (Oily Skin)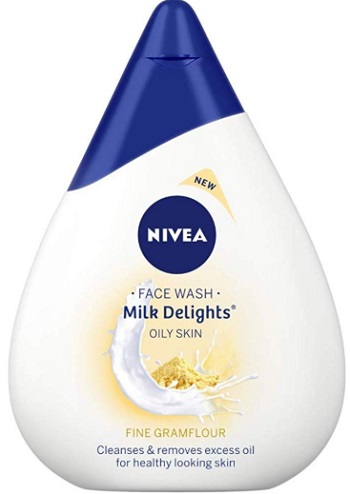 Nivea milk delight gram flour face wash is a specially formulated for oily and acne prone skin. Gram flour is known for its oil absorbing properties. It cleanses and removes extra sebum and pollutants, giving you healthy looking skin. It's suitable to use twice in a day. It also has milk proteins to revive and rejuvenate your skin. The rose water and gram flour keeps your skin oil-free for the whole day. This is the best face wash for oily skin.
2. Nivea Milk Delights Moisturizing Honey Face Wash (Dry Skin)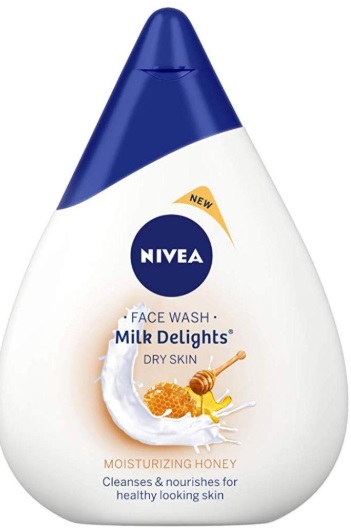 If you have dry skin then Nivea milk delights moisturizing face wash with honey. It's the best hydrating cleanser for dry skin. Honey and milk is known to give that moisture and suppleness to rough and scaly skin, during winter season, when skin dryness reach to another level, a face wash like this really helps.  It's the best Nivea face wash for dry skin.
3. Nivea  Purifying With Ocean Algae & Hydra HQ Face Wash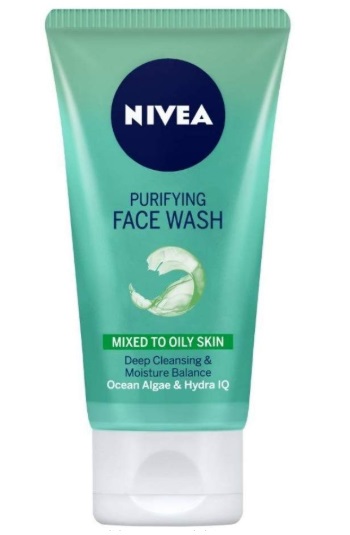 Nivea purifying face wash is exclusively made for combination to oily skin. In deeply cleanses your skin and provides extreme moisture. It contains Ocean algae and Hydra IQ that purifies the skin while maintaining the pH balance. Algae is known to reduce excess sebum from your T-zone while maintaining the moisture balance on the dry cheeks. This is a best face wash for combination skin.
4. Nivea Milk Delights Caring Rosewater Face Wash (Sensitive Skin)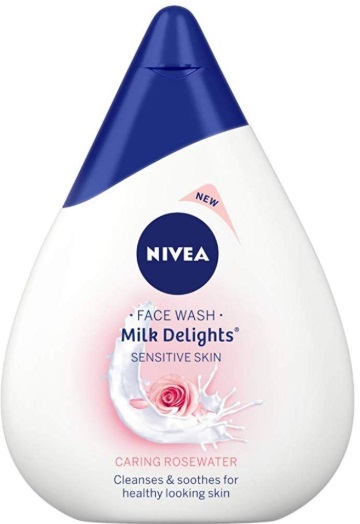 When you have sensitive skin then rosewater face wash would be best for you. The caring rose water helps to not just cleanser skin nicely but also gives glow and radiance. Rosewater is gentle even for the sensitive skin and has soothing properties.
5. Nivea Milk Delights Precious Saffron Face Wash (Normal Skin)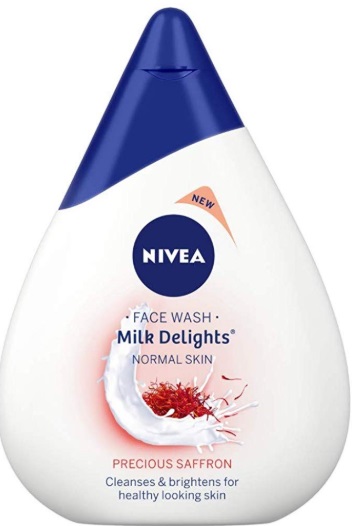 If you have normal and tanned skin, then a face wash with Saffron and milk extracts really works. It brightens the skin and reduces the sun tanning. Milk contains lactic acid that removes the sun tan, darkness and gives a glow to normal skin. Precious Saffron also brightens the skin while giving it immense moisture.
Best Nivea Face Wash in India for Men
6. Nivea Men All-in-One Face Wash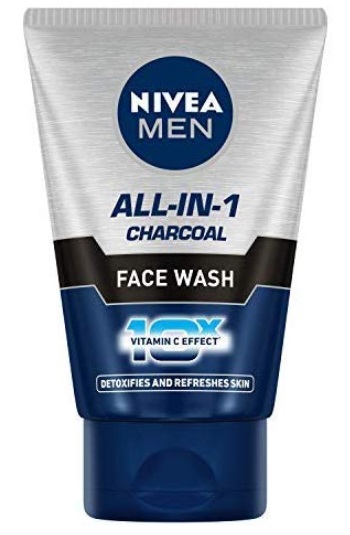 Nivea all in one charcoal face wash is among the latest Nivea face washes. It refreshes the skin and is specially made for oily and acne prone skin. It reduces the dark spots and revives turns dull skin tone. Perfect for summer season, it is best when you have oils on your skin. It's the best dark spots reducing face washes in India.
7. Nivea Men Oil Control Face Wash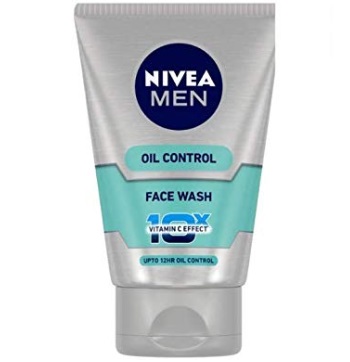 Nivea men oil control face wash comes with 10 times more skin whitening ingredients and vitamin C. It removes impurities and excess oil from the men's skin surface. While cleansing the skin, it gives you oil free look for up to 12 hours. After using it, we realise that this is one of the best oil control face wash for men with oily and acne prone skin. In fact, it also makes your skin fair and bright.
8.Nivea Men Dark Spot Reduction Face Wash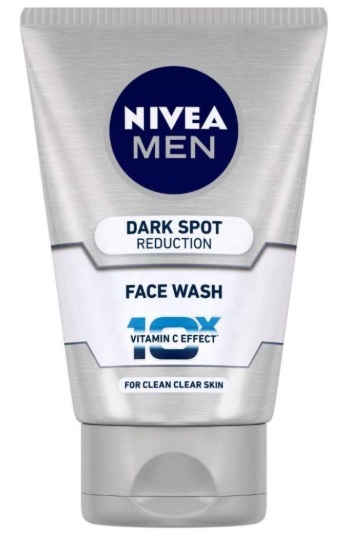 Nivea men face wash for dark spots reduction gives you clear and healthy looking skin. Charcoal variant that we mentioned above is for oily skin while this can be used by all skin types for dark spots. Dark spots can haunt people with dry to sensitive skin too, this is why this would surely help. With foaming formula, it gets rid of the impurities and toxins from the skin layer.
9. Nivea Men Deep Impact Intense Clean Face & Beard Wash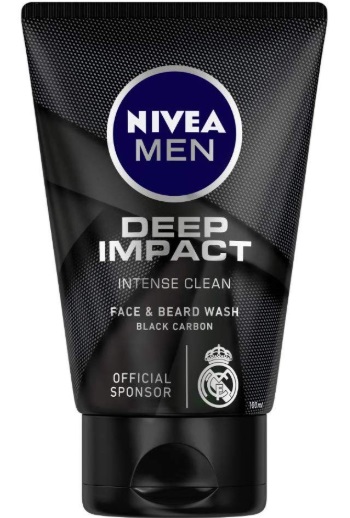 If you like to keep beard or stumble on your face, then you must use a face and beard wash. Made with black carbon, the NIvea deep Impact face wash is one of the best beard wash. It remove excess oil from the skin and beard hair. Every day the beard strands accumulated toxins, dirt, dust and sebum, So, taking care of the beard becomes really important, otherwise you can experience dryness, acne and even excessive oil production.
These are the best Nivea face washes in India for different purposes and skin types. You can try according to your skin type and the weather.