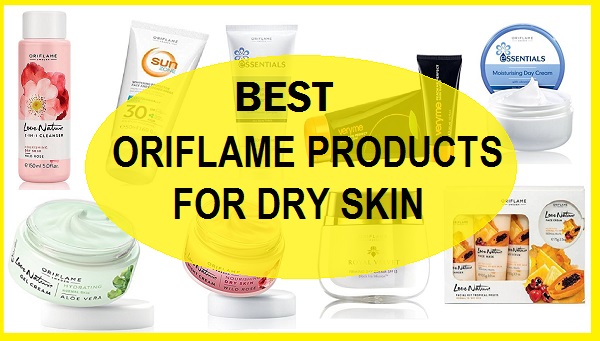 Best Oriflame Skin Care Products for Dry skin in India with Reviews and price list
Is you dry skin troubling you? Oriflame is a reputed brand that sells products directly. The direct marketing of these products has made this brand as an exclusive one but these days the boom of online sites gives the customers the joy and ease to shop their favorite Oriflame products from online too. In this post, we bring you this list of the best selling Oriflame products for dry skin available in Indian market. The prices of these products are quite affordable hence, you do not have to give second thoughts while purchasing these.
Top Oriflame Skin Care Products for Dry skin (2020)
Let's have a look at the best Oriflame skin care products in India. These can be the night cream, creamy cleansers and face wash, day creams etc that can be a part of your skin care regimen.
1. Oriflame Essentials Moisturising Day Cream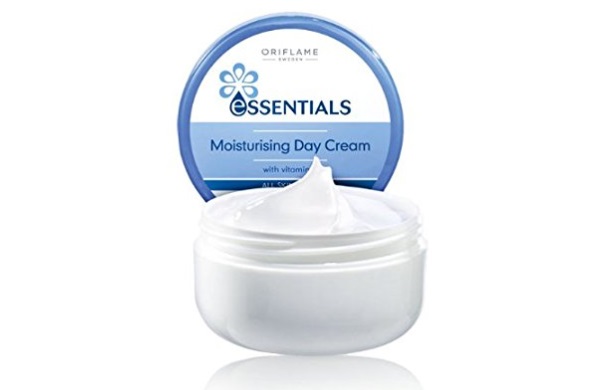 Oriflame Essentials Moisturising Day Cream is a light yet extremely moisture giving cream. It is packaged in a tub form and can be good for everyday use. The product us rich in the multivitamin and makes it hydrating for dull skin even in winters.
2. Oriflame Very Me Peach Me Perfect Skin Glow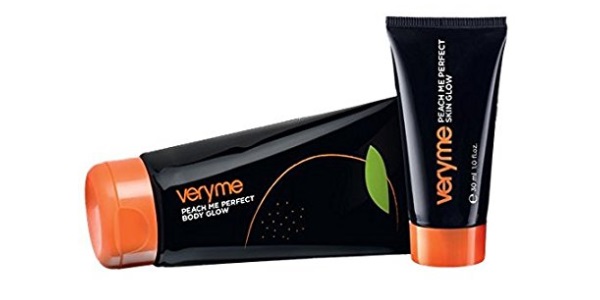 Oriflame Very Me Peach Me Perfect Skin Glow is a quite an innovative product. This Oriflame product is a peachy moisturizer that is rich in the emollients that gives moisture and subtle gold light reflective particles give the skin n illusion of healthy glow. With the use of such a product, you can certainly made your dry skin look glowy and moisturizing. It can be used along or with a foundation that can bring glow. It is perfect for parties too.
3. Love Nature Facial Kit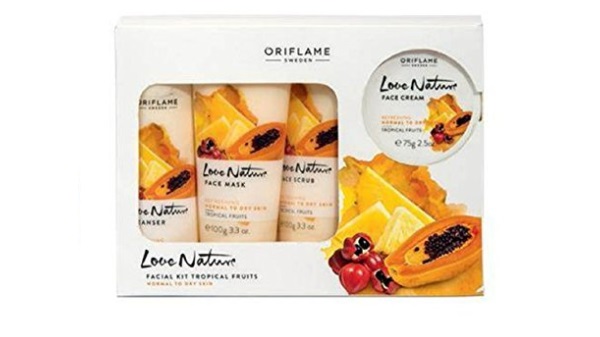 You get 4 products in this facial kit. The kit includes: Cleanser, Scrub, Face Massage Cream and Face Mask. It is useful and can be applied at home to get the benefits of this kit. The cleanser removes skin impurities well and the scrub, exfoliates the dead skin cells and dullness along with it. Massaging cream is rich in fruit extracts therefore, it also nourishes the skin and gets rid of the dryness and skin dullness. While the skin appears properly nourished after using this step of facial. The next step, which is the Face Mask helps to increase the glow by stimulating the blood flow.
4. Oriflame Royal Velvet SPF 15 Firming Day Cream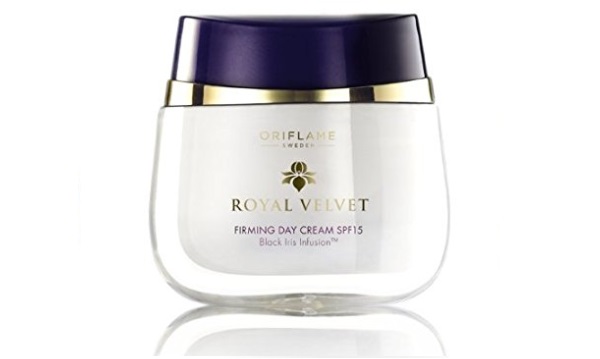 Oriflame Royal Velvet SPF 15 Firming Day Cream is an innovative and advanced day cream with rich, sensual formula. It firms, strengthens and intensely hydrates the skin. This Oriflame product is enriched with the unique black iris infusion, that leaves your skin feeling softer, firmer and visibly younger. Regular application delays the signs of aging and dryness.
5. Oriflame Essentials Gentle 3-in-1 Cleanser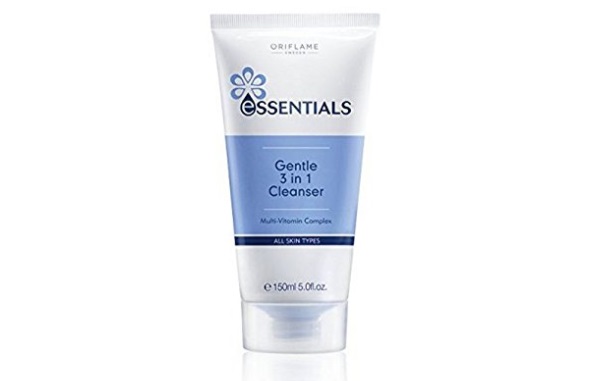 The gentle Cleanser is made for the dryness care. While the skin is dry, the cleaner should be able to retain the moisture and should not strip the essential oils. That is why this cleanser is suitable for normal to dry face. This Oriflame product has a soap free formula that gives hydration plus takes off the dullness along with impurities.
6. Oriflame Love Nature Night Cream Wild Rose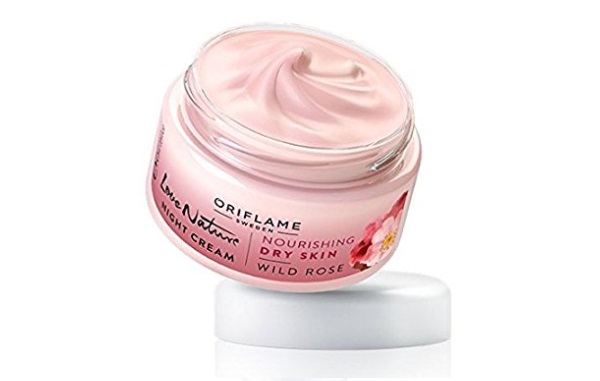 This list is full of Oriflame Love Nature Range of product. But it is also true that this Range from Oriflame is quite promising and all the products are worth trying. The night cream contains the extracts of Wild Rose that gives immense moisturization plus the glow to the skin. While the skin repairs itself at night, the extracts can make these kin healthier and blemish free. It treats the dryness and makes skin youthful.
7. Oriflame Sun Zone Whitening UVA/UVB Lotion SPF 30
Oriflame Sun Zone Whitening Lotion has SPF 30 which gives whitening plus moisturization on top of the sun protection. The sunscreen lotion has a formula that hydrates the dry and parched skin. It takes away the dullness by properly moisturizing the skin. Moreover, the skin friendly texture is able to make the skin breath properly. Non-greasy creamy blend get inside the skin and gives fresh skin which also glows.
8. Oriflame Love Nature 2-in-1 Cleanser Wild Rose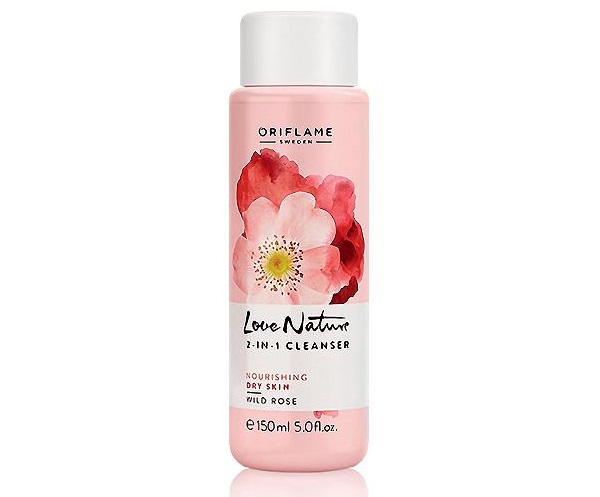 Oriflame 2-in-1 facial cleanser has a milky formulation that contains the Wild Rose Oil extracts. These are able to make skin vibrant by giving rich moisture. The gel like cleanser is not drying rather moisturizes the dry skin. The essence of Wild Rose give skin brightening and tones the skin. The invigorating intense formula is able to get rid of the makeup traces and the impurities that gets deep seated. It is a dermatologically tested Oriflame product and is suitable for daily use.
9. Oriflame Love Nature Peach Face Wash 
Love nature face wash in Peach comes with rich lathers that clarifies the skin and also makes the skin appear nourished. Dryness is a major problem in winters when even the people with normal skin can experience dry patches on their skin. Hence using a product that can make the skin moisturized is essential.
10. Oriflame Pure Nature Organic Tea Tree & Rosemary Oil Purifying Face Cream
The face cream has the essence of the Rosemary oil and treat tree hence, it can be a product for all skin types. It cures the skin's blemishes and makes skin glowing. The cream is more for the oily and acne prone skin but dry skin acne is also common for some people so, it can be at your rescue.
So, this is the list that includes the best selling Oriflame products for the dry skin. Have you tried any of these? How did you find them?
Recommended Articles: