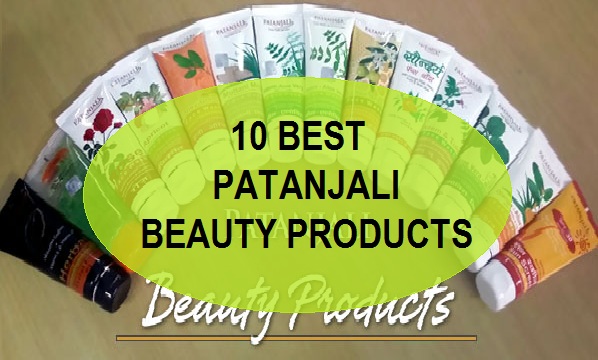 Best Patanjali Beauty Products and Price
Hi everyone! How are you all? Recently our readers asked us about the Patanjali beauty products. We have observed that from the past one year the craze and popularity of Patanjali products have increased a lot. This is why a lot of readers ask us about which are the best Patanjali beauty products that they can try. We have personally used so many Patanjali products and reviewed them too. So, yesterday while watching TV commercial, we thought of making a list of some worth trying and best products from Patanjali Ayurveda by Baba Ramdev. Let's have a look what are those best Patanjali beauty products.
List of Best Patanjali Beauty Products in India (2021)
1. Patanjali Aloe Vera Gel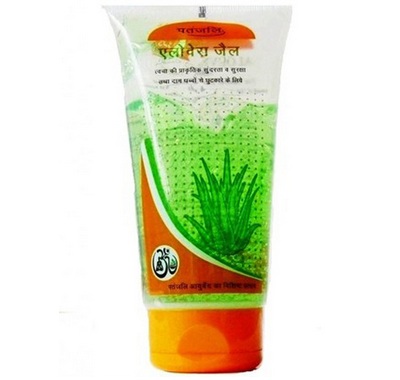 Aloe Vera gel is excellent for skin moisturization and healing the sensitive irritated skin. This Patanjali aloe vera gel is pure aloe vera gel which can be used for the skin to fetch the numerous benefits. You can get benefits like treatment of burns, rashes, skin dryness, dullness, insect bites, cuts and minor wounds and even pimples also by using aloe vera gel. If you wish to know more about the benefits of aloe vera gel then you may read this post of ours.
2. Patanjali Crack Heal Cream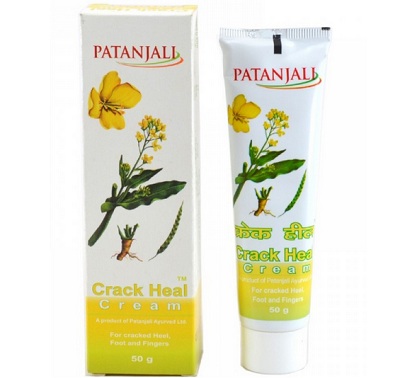 Cracked heal not only look bad but they pain like hell. When you walk or even if sitting then also the pain can be experienced when the heels are cracked. This cream is used for cracked heels repairing. This has Ayurvedic ingredients which heal the dry and cracked heels. The cream absorbs better and gets rid of the dryness and roughness. This should be applied at night for best results. Also read: Patanjali swarn kanti fairness cream

3. Patanjali Face pack Multani Mitti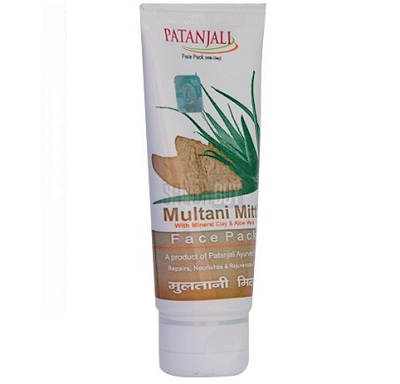 Multani mitti face packs are incredible for people with oily acne prone skin that gets frequent breakouts. Multani mitti is clay with minerals in it. This is why Fuller's earth or multani mitti absorbs the skin's excessive oils thus keeping the skin acne free and gorgeous. This Patanjali multani mitti face pack is a premade face pack. So, you will just need to take put some of this face pack and apply this directly on the face. Let this get dry and rinse after 10-20 minutes. This face pack from Patanjali can be used 2-3 times in a week for good results in pimple and cane treatment.
4. Patanjali Orange Honey Face Wash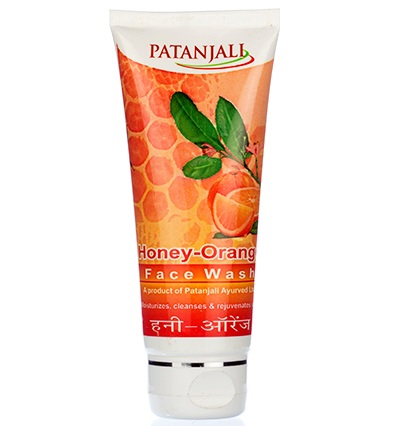 This Patanjali face wash is enriched with orange extracts and honey. Honey is a natural product which procures natural moisture for the skin so that the skin looks healthy. Oranges are a good source of vitamin C and they also help to revive the dull looking skin. Vitamin C also makes the spots lighter and skin complexion brighter. This Patanjali beauty product too is very affordable for all the skin types.
5. Patanjali Lemon Body Cleanser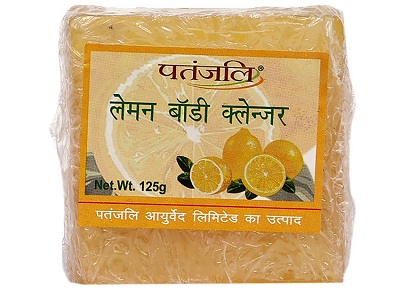 Lemon body cleanser has the power of vitamin C that tones and tightens the skin. This body cleansing soap is glycerin based and gives moisture to the skin. This can be used in summers for a fresh feel after the bath. This body soap is ideal for all the skin types and lemon extracts will also lighten any blemishes on the body. This soap too is inexpensive but you should keep in dry place else it melts.
6. Patanjali Mint Tulsi Body Cleanser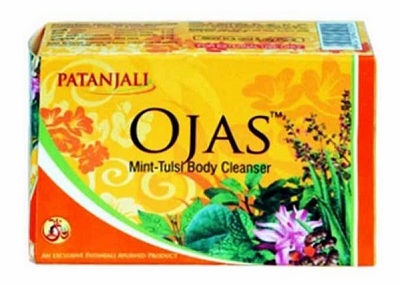 Patanjali Mint Tulsi body cleanser is for enhancing the natural beauty of the body. Tulsi is an anti bacterial product that is great to cure the skin related ailments. This has medicinal properties due to this Tulsi body cleanser soap will naturally and very effectiveli cleanses the skin. This also eliminates the little boils and prickly heat that we face since this has Tulsi, turmeric, aloe vera along with other natural ingredients. This Patanjali beauty product is for 35 rupees

7. Patanjali Saundrya Cream Body Cleanser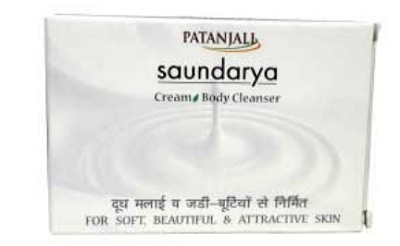 Patanjali Saundrya Cream Body Cleanser is made from natural oils, milk cream and aloe vera. These are very natural and mild products that makes this body cream cleanser very efficient in treating the dryness, roughness and wrinkles. This body soap cleanses the skin thoroughly and so naturally that you will love to get a bath with this.
8. Patanjali Swarna Kanti Fairness cream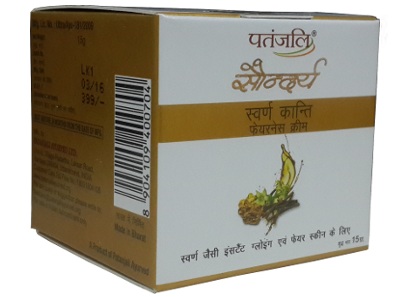 We all would need brighter and fairer skin. Brighter skin means the skin that looks healthy and couple of shades lighter than the original skin color. A healthy skin is important. This Swarna kanti fairness cream from Patanjali is an Ayurvedic blend of the purified gold, natural oils, vitamins and fruit extracts. This Patanjali fairness cream is good for getting nourished fairer looking skin. This cream enhances the natural complexion and doesn't claim extra ordinary results just a brighter, glowing and visibly fairer looking skin. This cream also even tones the skin and reduces the spots and blemishes on the face.
9. Patanjali Neem Aloe Vera Cucumber Face Pack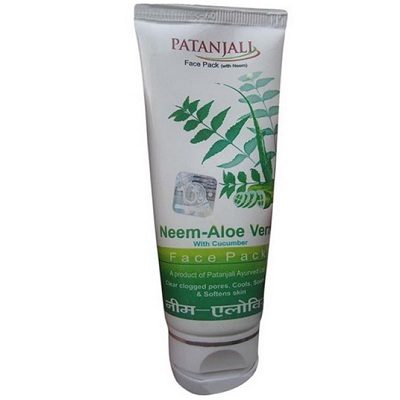 Patanjali's Neem Aloe vera with Cucumber face pack is for 60 rupees and it is a wonderful face pack. This helps to clear the clogged skin pores which may results in pimples. This Patanjali neem face pack also purifies the skin. This Patanjali beauty is rich in neem and aloe vera both of which are very potential pimple healing products. This Patanjali face pack also treats the spots left behind by the acne. This soothes the red irritated inflamed pimples and dries them out. Just apply on the face and wash after 10-15 minutes.
So, these are the best Patanjali products for beauty like skin care. You  can use them as per your skin problem and type.