Best Salicylic Acid Face Wash in India for oily skin and acne prone skin types. Skin irritation and inflammation is associated with acne and pimples. Break out and skin rashes is something that is unwanted and no one likes them honestly,. People do not want to get their skin blemished or full of scars, but clearly, acne and scars go hand in hand. When your acne heals then, you're left with the scars which takes another few weeks to fade. It is important that you use right face wash for acne and pimples. Salicylic acid is widely used in anti-acne face washes and this is why, we bring you this list of the best Salicylic acid face wash available in India for oily and acne prone skin types.
Benefits of Salicylic Acid in Your Face Wash
This chemical is highly beneficial when you have oily and pimple prone skin. It has multiple benefits and it can definitely help you in maintaining a clear and healthy skin. It helps in the removal of dead skin cells so, that the skin gets free of dead skin. It also opens and declogs your clogged pores. It is evident, the pores when get blocked can lead to acne and pimples. You can also apply salicylic acid rich face cleansers to dissolve the hardened sebum and other impurities. The other good benefit of this acid is that it is able to kill the bacteria causing pimples. It gently peels the skin and this process also removes the dull skin layer. In short, it keeps the skin pores clear and clean.
Best Salicylic Acid Face Wash In India (2022)
Salicylic Acid is a Beta Hydroxy Acid (BHA) and it is used in the concentration of 0.5-2% in the acne and pimples clearing products. Here, is a list of 10 Best Salicylic Based Face Washes suitable for acne prone and oily skin.
1. L'Oreal Go360 Anti-Breakout Facial Cleanser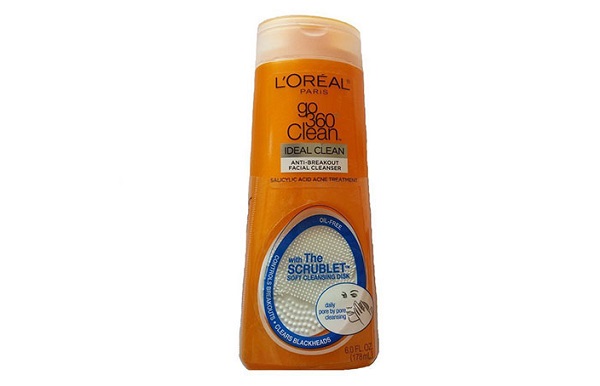 This cleanser has salicylic acid in the concentration of 2% and is able to cleanse the skin of oils and sebum wonderfully. It ensures the pH balance and also treats the large pores on the face. This is one of the best face wash for open pores. I've this complete list where you can find the best face washes for large pores treatment.
2. Garnier Pure Active Neem Face Wash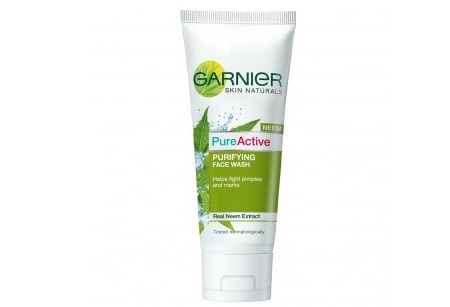 The Neem face wash is a salicylic rich face wash too that also has the power of the tea tree oil and neem. It cleanses the pores effectively to make skin clear. The neem and tea tree are anti-bacterial that helps lighten the complexion and to eliminate the oils from the skin.
3. Neutrogena Oil Free Acne Wash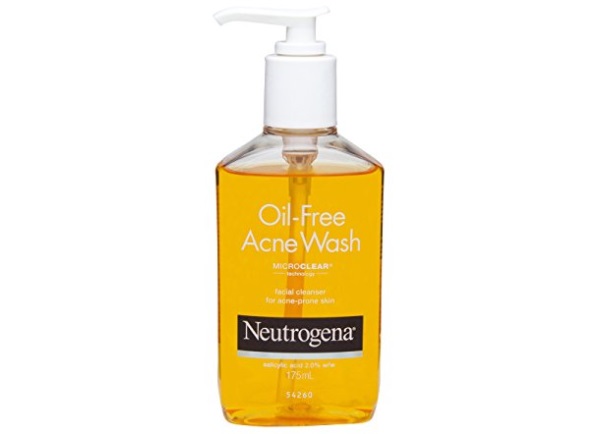 This is the best salicylic acid face wash with the presence of 2% of the salicylic acid in it. It kills the microbes causing acne and also makes the skin oil-free. It's the best oil free cleanser soothes the skin and it helps to clear the skin tone within few uses. You can use this 2 times in a week. Most importantly, it is an excellent face wash for oily and acne prone skin types.
4. Cipla Saslic DS Foaming Face Wash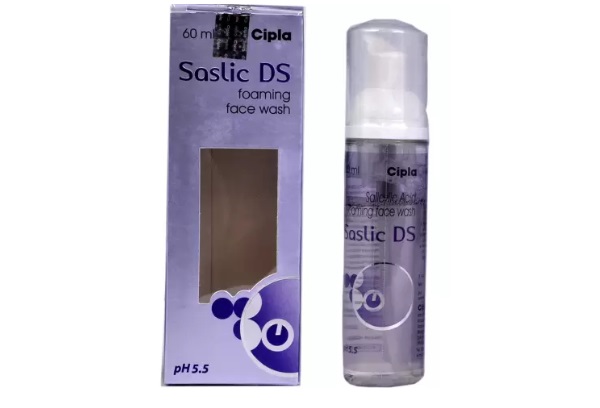 Cipla face wash is a medicated face wash, best for the oily and acne prone skin types. It has salicylic acid of 1% that is good to unclog the pores and keep the skin clear. It's dermatologist recommended cleanser for the serious acne problem as well. You can use this to control the excessive oils and sebum from the face. It makes the skin thoroughly clean and also dissolves the makeup.
5. Clinique Anti-Blemish Solutions Clinical Clearing Gel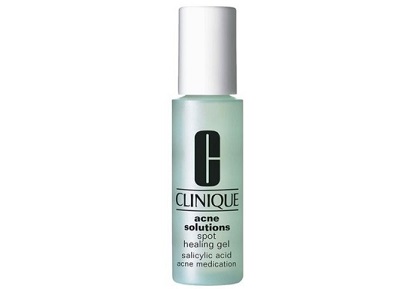 The Anti Blemish gel is a salicylic acid face wash that can be used to get rid of the oils and dirty sebum that is loaded with dead skin cells. It's 1.5% salicylic acid face wash, which is also suitable or serious acne prone and oily to combination skin. The product is expensive but if you want budget friendly face wash then move on to the next options.
6. Vichy Normaderm 3 in 1 Cleanser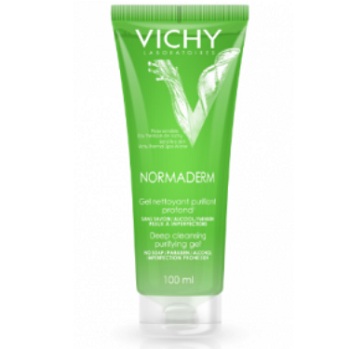 The face wash is rich in 2% salicylic acid which is able to effectively deeply cleanse your blemished skin. It unclogs the skin pores and reduces the dilated pore size. Additionally, the face wash is a creamy product that is soap-free, paraben-free and alcohol-free. It eliminates the sebum from the pores and also unclogs the skin pores. Regular usage also gets rid of the blackheads. Clearly, the cleanser is the best facial wash for blackheads.
7. Fabindia Tea Tree Face Wash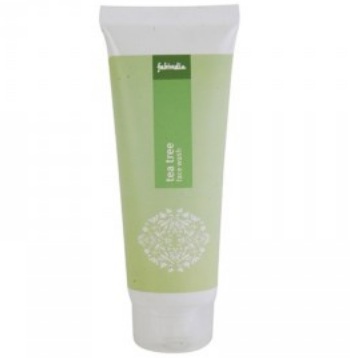 This is a natural skin cleanser that is amongst the best face washes. It is rich in the salicylic acid, turmeric and tea tree oil. The anti-septic properties of tea tree cure the acne and infections. It gives a freshness to the skin and creates mild lathers for a cleansed face.
8. Kaya Skin Clinic Acne Free Purifying Cleanser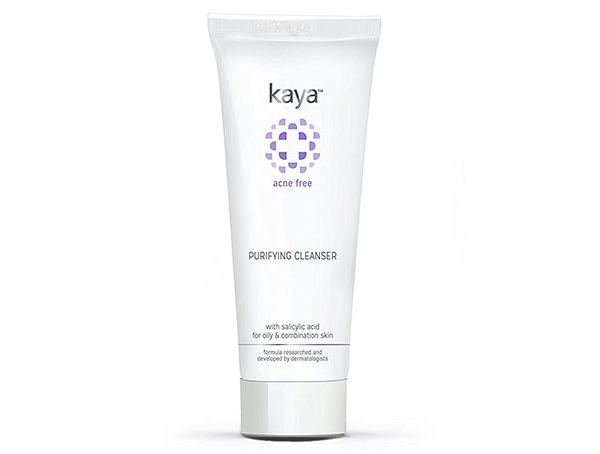 Kaya Acne Free Cleanser is a salicylic acid face wash which gives foaming lathers to get rid of the acne and spots. By controlling the excessive oil production, it maintains a healthy skin. It is a dermatologist tested and medicinal face wash for treatment of acne.
This is the list for the best salicylic acid based face washes available in India. Have you used any of these? Which is your favorite face wash? You must also read out best oil free face wash and the best medicated face washes as well.