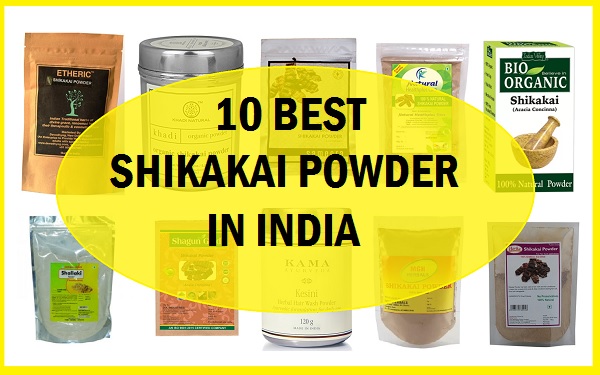 Best Shikakai Powder Brands in India
In India, we have so many natural herbs that can help with the beautiful hair by fighting the common hair problems that we face. Hair problems like hair loss, dandruff, hair thinning etc can be minimized by the use of the herbal organic products like shikakai. In this post, we have compiled this list of the best shikakai powders. Shikakai which is also known as the "hair-fruit" or "fruit for hair" is a small shrub-like tree growing in the central India. This herb is known in every Indian home for its wonderful properties in hair care. For natural hair care, shikakai has been used since ages. Shikakai has saponins which are foaming or lathering properties just like reetha. This is why shikakai is used in natural powder hair cleanser and shampoos. You must have observed that almost every herbal shampoo has shikakai in it. Shikakai powder in anyways; can be used on the hair and scalp by mixing with some water.
Benefits of Shikakai for Hair
Shikakai is very high in vitamin C as well as vitamins A, D, E, and K antioxidants which are essential for healthy and faster hair growth.

Shikakai acts as an excellent natural hair cleanser and maintains the healthy pH balance.

Fruit of Shikakai does not strip the hair of its natural oils and sebum which makes the hair shinier and not dry at all.

Nourishes hair, conditions the hair and makes the hair grow faster.

This fruit makes the hair moisturized and shiny.

Regular use can help delay the appearance of gray hair and premature graying of hair.

It also Intensifies the volume of the hair as this is free of the of the chemical and powder form is easy to use.
10 Best shikakai shampoos in India
10 Best Shikakai powder Brands in India for Hair care and Hair Cleansing
Here, is the list of the shikakai powders in India from brands that you can try. Some of the brands are expensive while some are easy to procure.
1. Kama Ayurveda Kesini Herbal Hair Wash Powder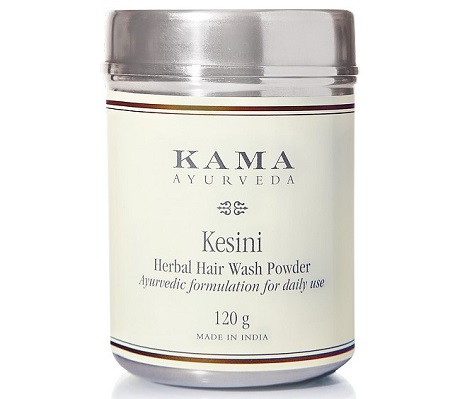 Kama Ayurveda products are organic and made with the utmost purity. This is why this is one of the best organic skin acre brands in Indium market. The brand is also an Indian brand that makes pure herbal products. This Kesini herbal hair wash is completely natural hair cleanser made with a unique blend of herbs to keep hair luxuriant and glossy. It includes holy basil or tulsi. Tulsi is known for the anti-bacterial properties. Tulsi also prevents premature graying while relieving scalp infections. Shikakai, is an Ayurvedic ingredient which is a mild cleanser that naturally cleanses the scalp and hair. Along with that it also contains green gram and vitiver. This can be used as a daily hair cleanser for the scalp and damaged hair.
Price: 120 g for 425 rupees
2. Khadi Organic Shikakai Powder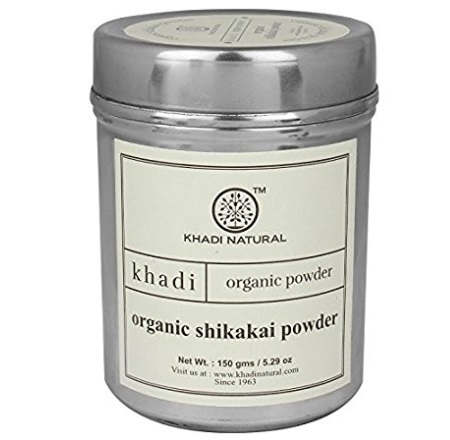 Khadi is an organic shikakai powder where the shikakai powder is natural without any adulterants. Shikakai helps to prevent the graying of the hair, thickens the hair strands and reduces the hair loss. Organic shikakai powder contains the saponin which gives out foaming lathers just like the reetha or soapnuts. Shikakai is a natural hair cleanser that helps to cleanse the hair naturally. It can be mixed with other herbs or just plain water to make a paste and can eb used on the hair and scalp. It cleanse the scalp without any chemicals used.
Price: 150 g for 170 rupees
3. Harika Shikakai Powder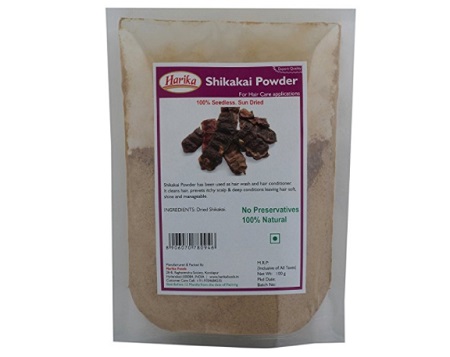 Harika shikakai powder is 100 % natural and seedless shikakai powder which is sun dried. It assures the highest quality and is of hand graded with no other herbal product mixed. So, you get a pure shikakai powder with no chemicals. Shikakai Powder can be applied directly on hair by adding water and making a paste, it can be mixed with other herbal products as well. Shikakai also helps in getting rid of dandruff.
Price: 135 rupees for 100g
4. Shagun Gold Shikakai Powder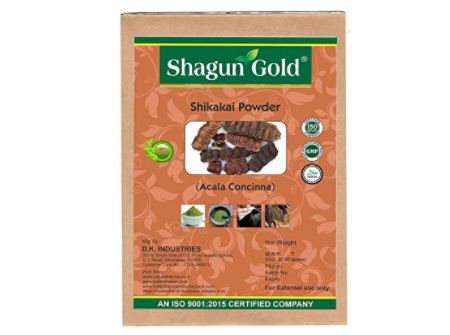 Shagun Gold Shikakai Powder is made with the pure shikakai pods. This is seedless and is of good quality. The price is also affordable. One can use shikakai by wither mixing with water and applying directly. Or just boil this powder with some water and then use it. Using shikakai powder paste is just like using a shampoo or a hair cleanser but you only have to make sure that you take the paste more than you take your shampoo as shampoos have got the artificial lathering chemical while this has natural saponins. Therefore, increase the amount. Or put some reetha powder to increase the lathers.
Price: 150 g for 125 rupees
5. Natural Shikakai Powder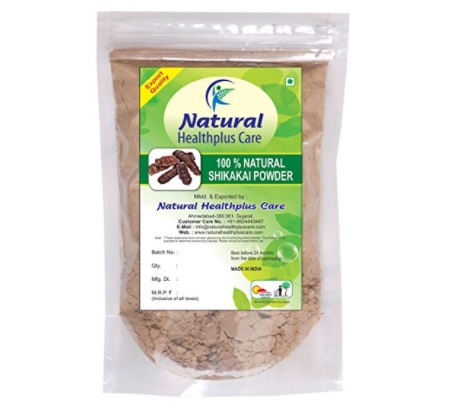 Natural Shikakai Powder is also an affordable shikakai powder that can be tried to increase the growth of the hair and to get the bounce in the hair. The product is in the form of the powder and not the pods of shikakai. So, you can just buy this and use this. You can apply the powder of shikakai on regular basis to get rid of the dryness, dandruff and the itching of the scalp. Shikakai powder is the complete and easy solution to your hair fall and hair loss problems. Shikakai is high in vitamins A, C, K and D, along with other essential antioxidants that are important for hair growth and hair nourishment.
Price: 299 rupees
6. MGH Herbals Shikakai Powder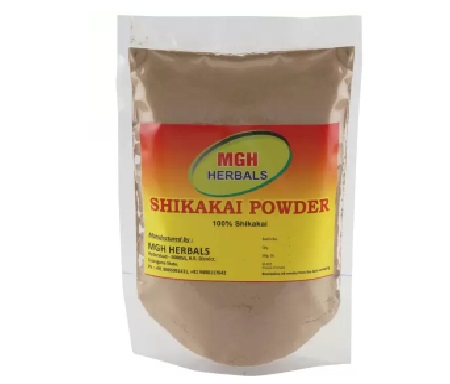 MGH Herbals makes some of the good quality powder which are organic like the amla powder, reetha powder etc. This shikakai powder is a pure powder that is free of the fillers and adulterants. So, sung this powder is easy , you can mix this in the bowl along with water and apply this directly on the scalp. Applying shikakai powder once in a week can result in the better growth of the hair and health of the hair.
Price: 125 rupees
7. Sameera Shikakai powder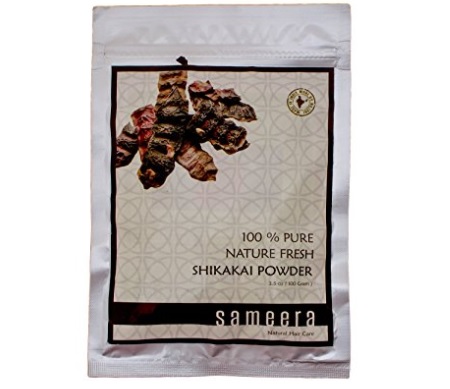 Sameera Shikakai powder has pure shikakai which is also used in soaps and detergents due to the foaming creating properties of shikakai. You can either apply shikakai directly over the hair or add with some other ingredient like reetha, brahmi, amla etc that increases the efficiency of the product. It is widely used in shampoos to get the benefits in hair fall control and hair growth. The product is packaged in a vacuum pack that makes sure that the product is fresh and there is no water retention. Vacuum packing increases the shelf life of the powder product by protecting it from external air and temperature that can ruin the product.
Price: 100g for 160 rupees
8. Herbal Hills Shikakai Powder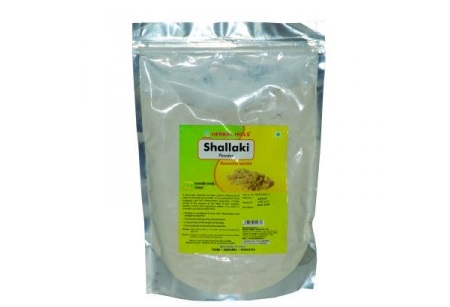 Herbal Hills also makes good quality shikakai powder that has many remedial qualities. Shikakai is also called as the "fruit for the hair". It has very mild pH and ensures that the hair is cleansed gently and thoroughly. Shikakai is used to control dandruff, promoting hair growth and strengthening hair roots. Shikakai promotes healthy hair and deep hair nourishment.
Price 1000g or 1 kg pack for 685 rupees
9. Indus Valley BIO Organic Shikakai Powder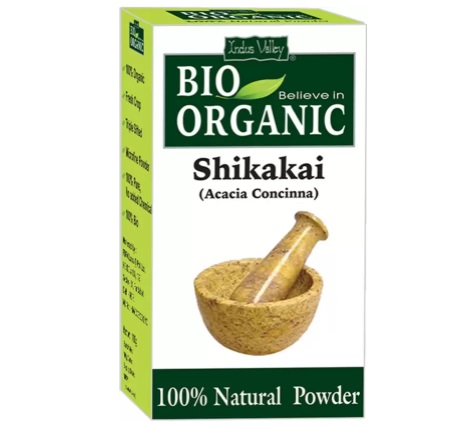 Indus Valley Bio Organic Shikakai powder is a fresh and pure product that is used for hair care. Shikakai is known to be a wonderful product in promoting the health of unhealthy hair and enhancing the natural shine and growth. This is a fully natural product and is made free from any added chemicals, parabens etc. Shikakai has high nutritional quantities of Vitamin A, B, C and D therefore, it is helpful in the treatment of scalp related issues like dandruff, itching, flakiness etc
Price: 125 Rupees for 100g
10. Etheric Shikakai Powder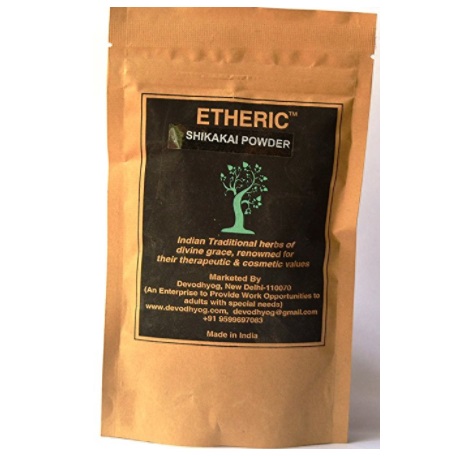 Devodhyog, proudly presents, Etheric Shikakai Powder is a product from Devodhyog. This Shikakai powder is an organic and naturally homemade powder that ensures purity. Shikakai along with amla and reetha is a popular hair cleanser in India. Shikakai strengthens hair, removes dandruff and treats the scalp problems like itching. It also provides freedom from the lice and the fungal infection.
Price: 150 Rupees for 100g
So, these are the best shikakai powders in India for hair cleansing. Have you tried any of these? How do you try shikakai powder for hair care and to control hair fall?