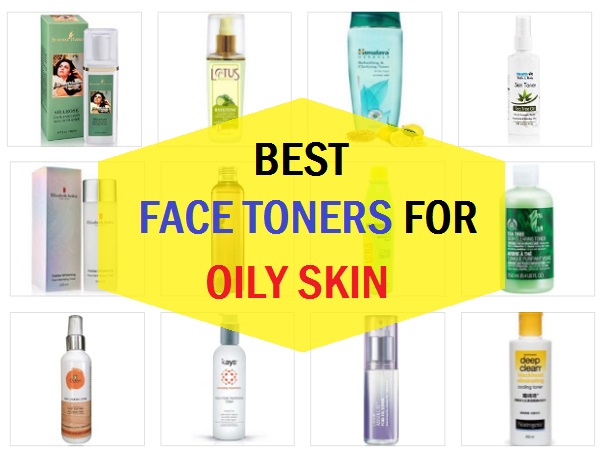 Best Toner for oily skin in India for men and women to treat large pores and acne prone skin
A lot of people ask if they really need skin toners? Yes, we need skin toners especially when the skin is oily and acne prone. Buy what does a skin toner do? A good skin toner can help make the skin look dewy and free of the excessive oils and sebum. Application of homemade toner on oily face also tends to minimize the oil production and also gives the skin matte look. People who have open pores and large pores on the face, they also notice that after the application of a skin toner, the pores are shrunk.
Best Toner for Oily skin and Acne prone skin 
Here we have compiled this list of the best toners for oily skin and also for the acne prone skin with large pores. So, if you have been thinking about the skin toner then think again.
1. Biotique Bio Cucumber Pore Tightening Toner with Himalayan Waters For Normal To Oily Skin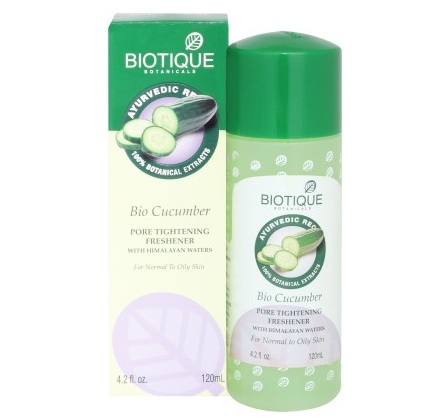 This is a very hydrating skin toner that helps to lock your pores and protect the skin from harmful pollutants. It is ideal for oily and acne prone skin. This toner for oily skin also gives a cooling sensation and brightens the face instantly. It also lightens the skin with the presence of cucumber.
Price: 175 Rupees for 120ml, Get it online
2. Kaya Skin Clinic Acne Free Purifying Toner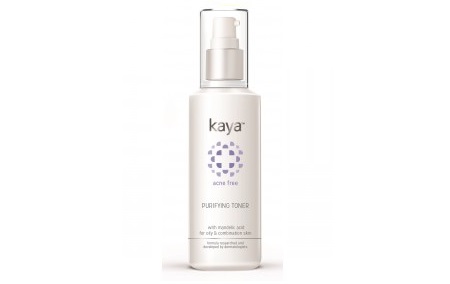 Kaya clinic tone works excellent on acne prone and oily skin. The alcohol free toner really makes the skin smooth and shiny. It also clears the skin and takes away all the dirt and oil. The quantity is pretty enough to last a month or more. It comes in a very convenient packaging and does not leak from when you take out the product.
Price: 320 Rupees for 100ml, Get it online
3. Plum Green Tea Alcohol Free Toner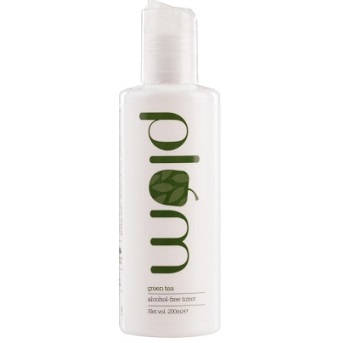 Plum is a very famous and amazing brand. Its products are superior in quality and best in usability. This toner contains green tea which has great anti-oxidants that protects the skin from free radicals and makes it healthy and refreshed. It is one of the best alcohol and paraben free toner for oily skin types. 
Price: 390 Rupees for 200ml, Get it online
4. Jovees Cucumber Skin Toner /Astringent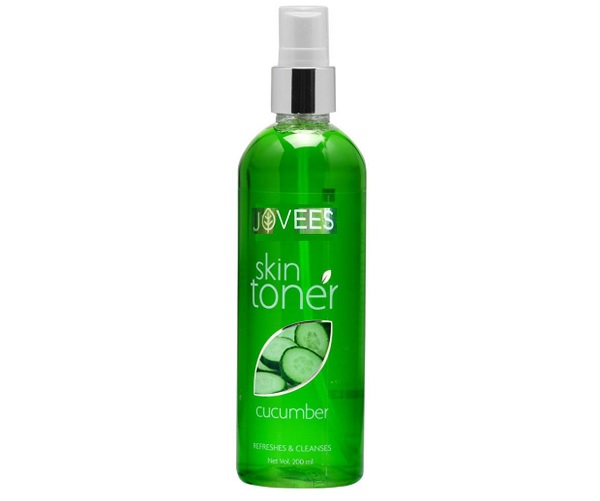 Jovees is a completely herbal skin toner. It contains cucumber, which is great for the skin as it hydrates it. It also maintains the pH balance of the skin. The overall skin texture is improved and it looks more young and full of life. This skin toner is also very pocket friendly and easy to carry. It tones and tightens the large pores to offer spotless and toned skin.
Price: 160 Rupees for 100ml, Get it online
5. VLCC Punarnava Astringent
The brand itself is very popular and has very worthful products. This toner is pretty affordable. It detoxifies the skin and also controls excessive oil secretion.
Price: 140 Rupees for 100ml, Get it online
6. Lakme Absolute Pore Fix Toner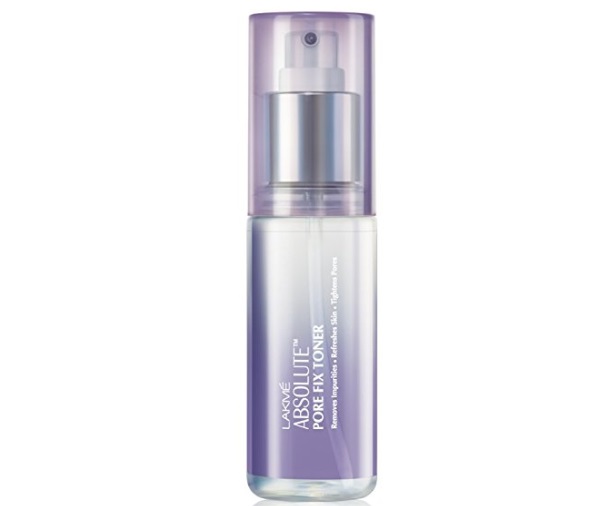 Lakme Absolute Toner is extremely effective on oily and combination skin. It comes in a spray bottle which is very easy to use. Simply dab a cotton in the toner and apply it entirely on the skin. This toner instantly refreshes your skin and adds a little spark on your face. Pox fix toner from Lakme is made especially for people with open pores on their face. So, use it before makeup to help skin look pore-less. 
Price: 315 Rupees for 60ml, Get it online
7. Healthvit Bath and Body Tea Tree Skin Toner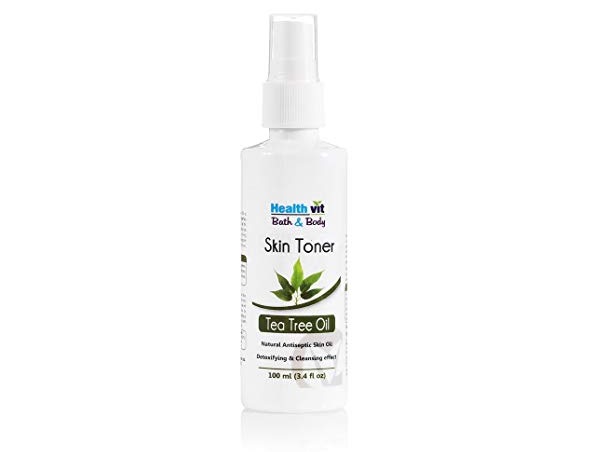 This bath and body oil has anti-septic properties that protect the skin from infections and spreads. It contains anti-oxidants which come from tea tree oil, it also makes skin glowing and ageless.Being rich in tea tree this toner is best for acne prone skin. 
Price: 175 Rupees for 100ml
8. Himalaya Herbals Refreshing and Clarifying Toner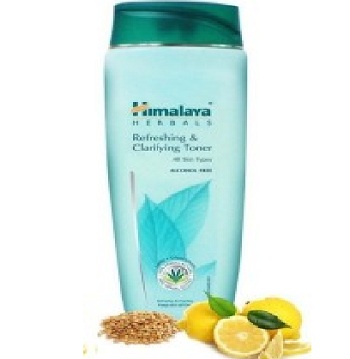 Himalaya is a very common and youth's favorite brand. And this toner is one of their finest products, it comes in a bottle which is very easy to use and contains enough amount. It clarifies the skin and prevents acne and itchiness. This is one of the best option for dry skin in terms of budget and good quality.
Price: 90 Rupees for 100ml, Get it online
9. Lotus Herbals Basiltone Cucumber Basil Clarifying and Balancing Toner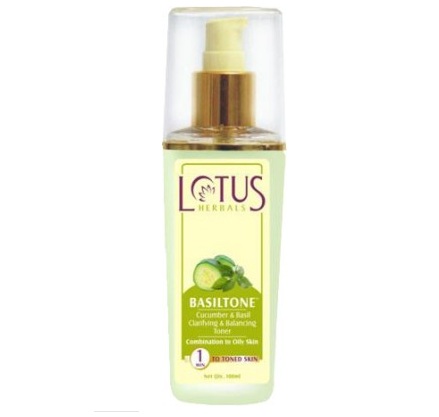 Lotus herbals cucumber toner is a must have this summer due to its ingredients. Cucumber and basil extracts help in making the skin look clear and fresh. It also tames down the heat effect on the skin. Basil has anti-fungal and anti-bacterial properties that prevents acne and scars.
Price: 295 Rupees for 100ml, Get it online
10. KHADI Toning Lotion and Skin Cleanser 
Khadi toning lotion performs a dual action. Lemon juice cleanses the skin and pomegranate tones it up and makes it glowing and glossy. Lemon contains vitamin-C that removes the tan and pigmentation. Pomegranate improves skin color and heals dark spots. It is pure and natural and is free from all harmful chemicals.
Price: 150 Rupees for 120ml, Get it online
These are the best skin toners for oily skin. Have you used these toners for your oily face and combination skin? Which is your favorite toner to tackle the oils and pores from the skin? Do share!!