Clothing iron is that one home utility product that we all have at our homes. An iron can be of different types and varieties and steam iron currently is one of the most favourite for many people. The best thing about a steam iron is the way, it offers crisp and long lasting crease and wrinkle free clothes.
I am going to review this Agaro Steam Iron, which I bought recently. And from my experience I can say that this is the best lightweight steam iron under 1000 rupee price tag that I have used so far. After using steam irons and regular Iron from multiple brands, I am satisfied by its function and the light weight feature. Let's explore more of this product.
Agaro 1200 watts Steam Iron Review and Experience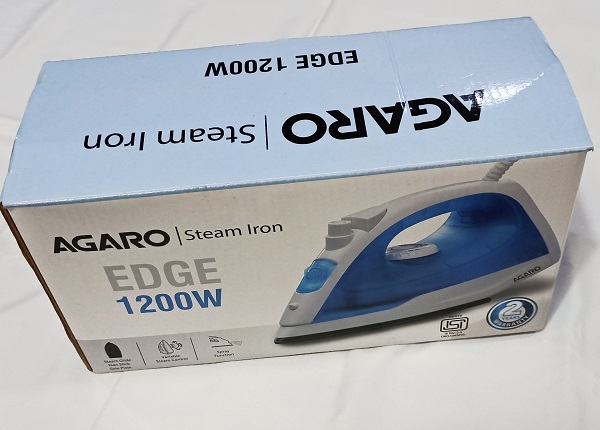 Body and Features:
Agaro Steam iron looks really beautiful in white and blue designed outer body. Its bottom or sole is a non stick sole that glides smoothly over the clothes. The product is really lightweight and comes with 360 degrees swivel power cord. The easy grip handle makes it very easy to use while you are ironing your clothes. Its ergonomically design and handle fits nicely to the controls of your hand. And when you are ironing, its lightweight design makes it very easy to lift and glide over the clothes. This particular feature actually makes the ironing job pretty easy.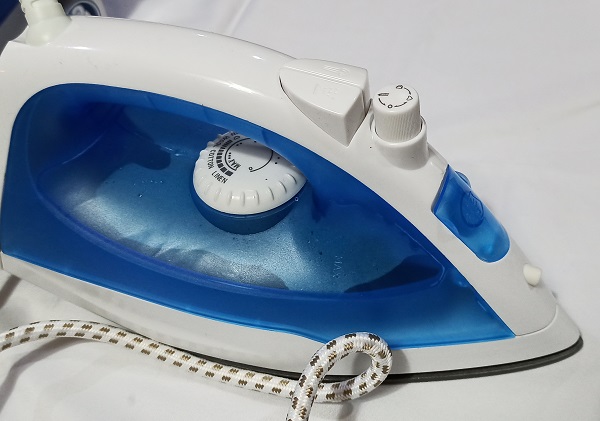 Temperature Settings:
It's a 1200 watt steam iron that comes with multi fabric temperature control feature. There is a single knob under the handle that does that thing for you. The multi fabric temperature control allows you to choose the temperature depending on your fabric. This feature is extremely important because if you've fabrics which need high temperature to get crisp creasing, high temperature is must have. While choosing light fabrics which are delicate, lower temperature is required.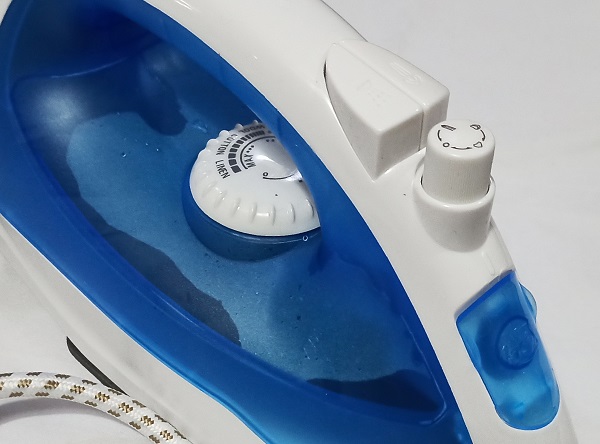 Steam Feature:
I can choose the lower settings from that knob. In the bottom plate there are small holes that are meant to allow the steam to get through to the fabric. It comes with the variable steam functionality that allows you to control the amount of steam you want. Because there are different types of fabric and the amount of steam, that you want would vary from fabric to fabric.
While for a fabric, you may want crisp ironing while for delicate fabrics limited steam would be more than enough. Even some fabric would not need any steaming at all. For that, you may use it like a dry iron. So this steam control feature makes it one of the best steam irons in India. I really like that over the handle there is button that when pressed gives a thirst of steam to get into the fabric and diffuse seamlessly. This steam iron has 200 ml water tank that is good enough amount to a lot of clothes in one time. There is a small container given along to fill the water tank of this steam iron.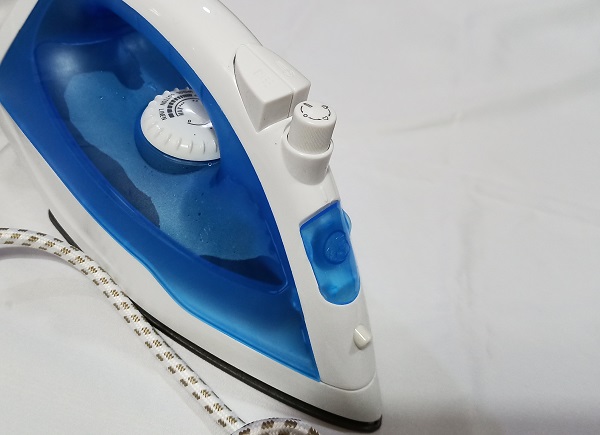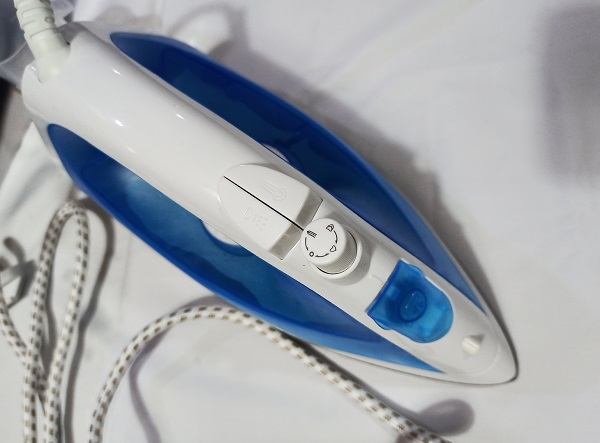 This also comes with overheating protection system. So, even if you leave the iron switched on for a long time, the iron is not going to get over heated or get damaged.
I really like this Agaro steam iron and it was really a pleasure to use it. In anyways, if you'd like to iron your clothes whether you like the product or not, you still have to do it but when the product is really good it really makes the job easier. And then, you really like way this steam iron works.
While I am in hurry, the steam iron gets quickly heated up and I can do iron different fabrics. Especially for net, silk sarees, steam iron with good temperature control settings is a must have. So I would really recommend you to try this steam iron which I feel is the best steam iron in India under 1000 rupees. It is available online you can go and check it there as online, it is available at some discount also.