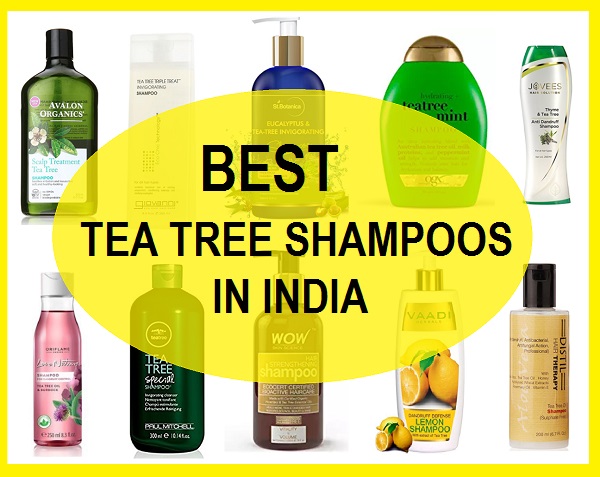 Best Tea Tree Shampoos in India
Are you worried but the dandruff, itchy scalp and other scalp related infections? Then you must try tea tree shampoos. Tea tree is a naturally occurring essential oil extracted from the tea tree leaves. It is known for its anti-bacterial and anti-fungal properties. It is perfect to take care of your dandruff and excessive itching which can at times leave you embarrassed and irritated. Tea tree oil loaded shampoos can be extremely useful for people with oily scalp too. These shampoos are dandruff healing and are easily available in the shops and can be helpful to you.
Top Tea Tree Shampoos in India To Dandruff Elimination and Growth
Let's have a look which are tree oil shampoos in Indian market. By the way these shampoos can be applied 2-3 times in a week to remove the dandruff and itching. Even kids who have got dandruff and dry flakes on the scalp can use these. 
1. Aloe Veda Tea Tree Oil Anti Dandruff Shampoo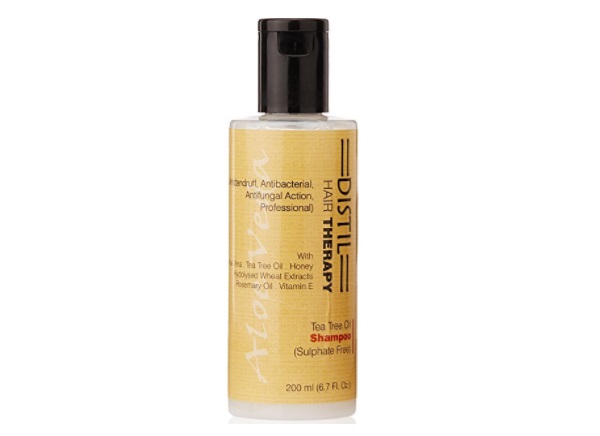 The tea tree shampoo is made specifically for the dandruff control since it has tea tree. Other than the dandruff relief, tea tree can also make the hair grow. It is a sulphate free cleanser which can be used every alternate days to keep the scalp clean and free of the debris. It is a natural blend of the ingredients like the aloe vera leaf extracts, wheat extracts, tea tree oil, rosemary oil and organic honey. These selected plant actives help to improve the air texture.
2. Jovees Thyme and Tea Tree Anti Dandruff Shampoo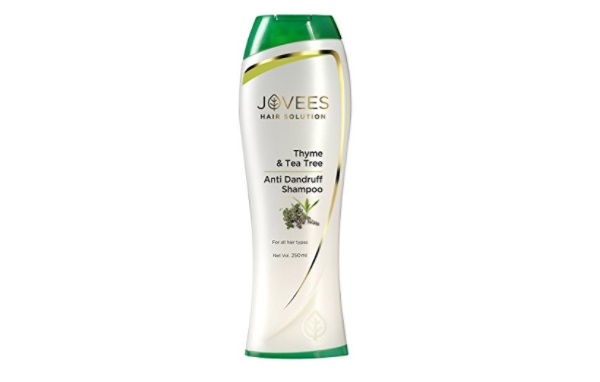 Along with the typical anti-fungal tea tree this Jovees shampoo also has thyme. Thyme is again a well known product to decrease the dandruff flakes and to improve the scalp moisture. You can apply around a teaspoonful of this shampoo and lathers that into rich foams which clear the flakes and reduce the itching.
3. Vaadi Herbals Dandruff Defense Lemon Shampoo with Extract of Tea Tree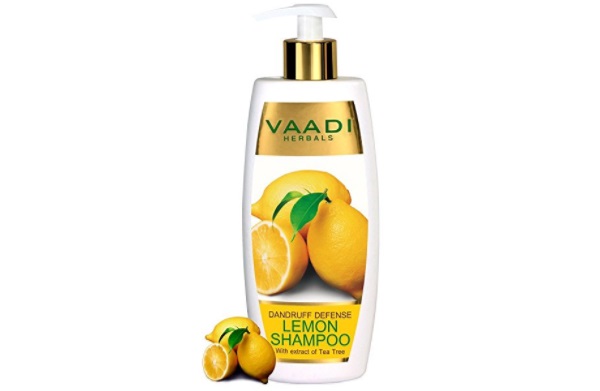 Vaadi Herbals Dandruff Defense Lemon Shampoo fights the dandruff and leaves the scalp and hair free of the dandruff flakes that keep on floating all over the hair. Lemon along with tea tree help to clear off any debris of the dandruff or nay scalp impurities. It is also a mild everyday use tea tree shampoo.
4. OGX Tea Tree Mint Shampoo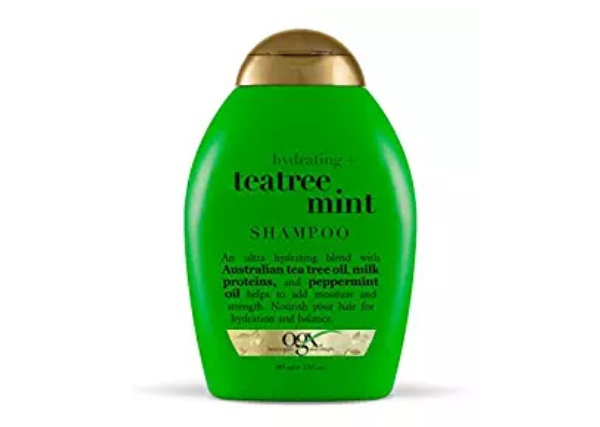 OGX Tea Tree Mint Shampoo has two of the most powerful ingredients for hair cleansing. This tea tree shampoo is also a sulphate free and paraben free that can be applied for hair loss and for oily hair in getting rid of the sebum and gunk that is because of the product build up. It energizes the scalp with the active Ingredients like Australian Tea Tree Oil, Milk Proteins and peppermint.
5. WOW Hair Strengthening Shampoo with Tea tree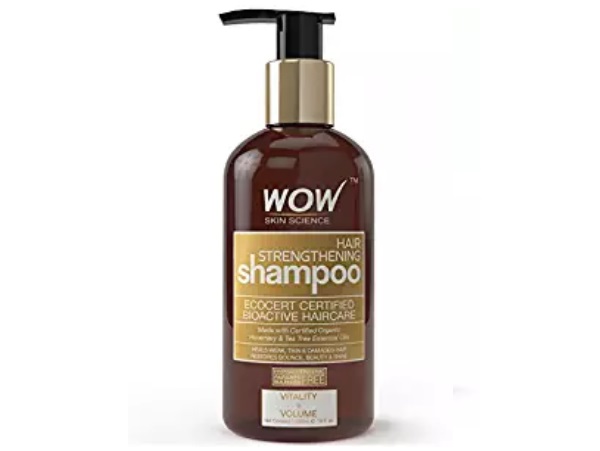 The brand is quite promising and we have loved their products especially the hair care ones. The strengthening shampoo is suitable for all hair types and can be used everyday as the formula is quite mild. The tea tree shampoo strengthens the weak hair roots and cures the damaged hair. If you are looking for sulphate free shampoo then this can be tried. The organic shampoo is enriched with certified organic rosemary and tea tree essential oils 100% vegan and cruelty free
6. Paul Mitchell Tea Tree Special Shampoo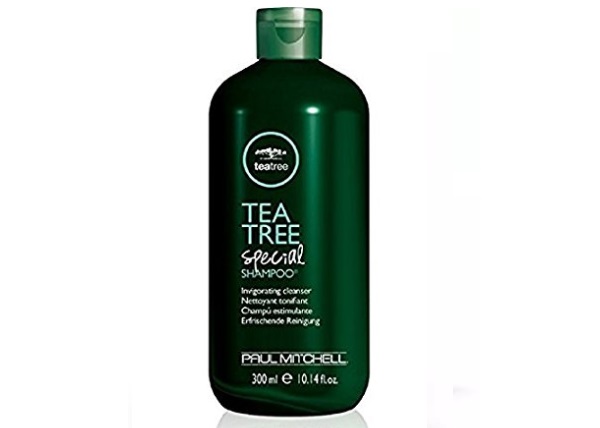 Paul Mitchell Tea Tree Shampoo has the tea tree essence that refreshes these scalp and also gives a squeaky clean scalp. It cures the dandruff and flakes. It is an expensive product that can be used by males and females both.
7. St Botanica Eucalyptus & Tea Tree Oil Hair Repair Shampoo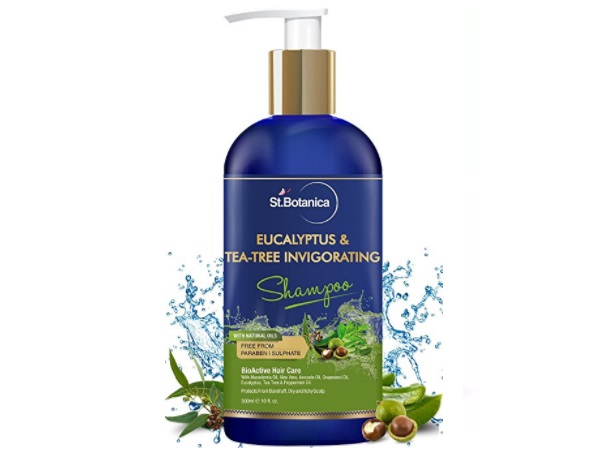 St Botanica Eucalyptus & Tea Tree Oil Shampoo is an energizing shampoo that is infused with Vitamin B5, Macadamia Cold Pressed Oil, Aloe vera Leaf extracts, Avocado Cold Pressed Oil, Grapeseed Cold Pressed Oil, Eucalyptus Essential Oil, Peppermint Oil, Lemongrass Oil, Tea Tree Essential Oil. All these essential oils are good to make the scalp clean and free of the sebum. Tea tree oil is fungicidal and has antiseptic benefits. It heals and fights dandruff itch, dryness and irritation. There are no SLS and parabens in this shampoo.
8. Giovanni Tea Tree Triple Treat Shampoo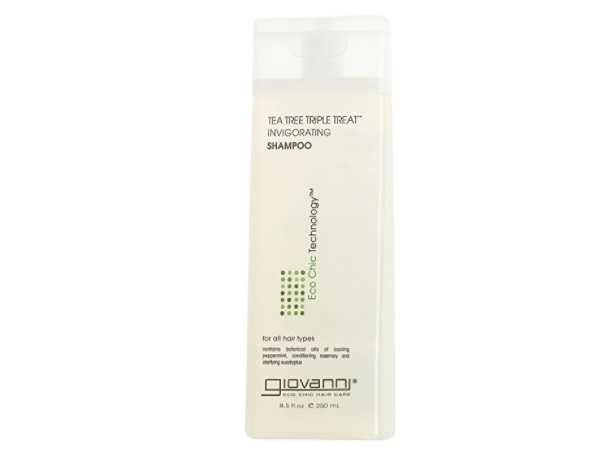 Giovanni Tea Tree Triple Treat Shampoo is moderately priced and is rich in the dandruff healing elements. You can simply use this 2 times in a week to get the benefits from it actives. Application should be moderate as too much of the shampoo products can otherwise leave the scalp and hair dry.
9. Oriflame Love Nature 2In1 Shampoo-Flaky Scalp With Teatree Oil &Burdock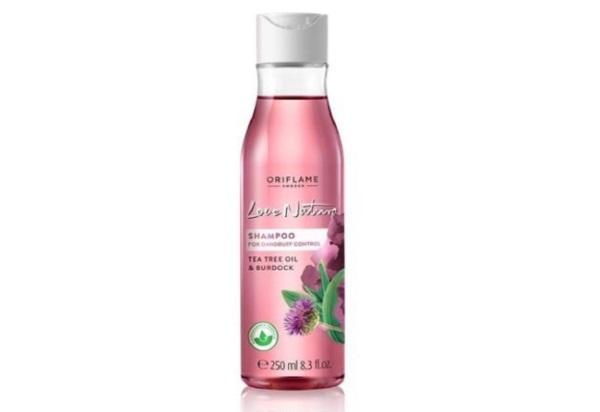 Oriflame love Nature shampoo targets the dandruff and dryness of the scalp that causes itching. Along with the regular tea tree, it also has burdock which nourishes the scalp and treats the dryness. When dandruff is your major problem, then you may have noticed that your scalp also gets dry, which increases the itching. Oriflame tea tree shampoo also purifies the scalp.
10. Avalon Organics Scalp Treatment Tea Tree Shampoo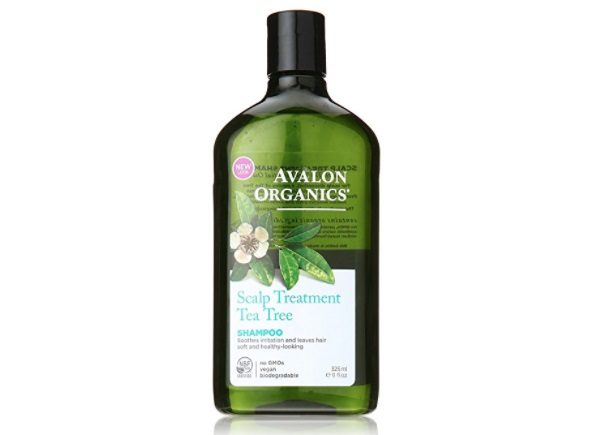 Good thing about the Avalon Organics Scalp Treatment Tea Tree Shampoo is that the bottle of this shampoo is made from the recycle material. How good is that? Very eco friendly! It has 70 % of the natural active and botanicals hence it is far away from those brands that re chemical filled. Price is high as this is a high end brand and is not like a regular brand hence if you do not mind splurging on your shampoo then why not!
So, these are the best tea tree shampoos in the Indian market that can be used for hair growth purpose and in getting rid of the dandruff and scalp itchiness. Such shampoo can be used at least 3 times in a  week for best results as the dandruff can come back. After the dandruff is removed then you can reduce the use to 2 times in a week.
You should also Read: