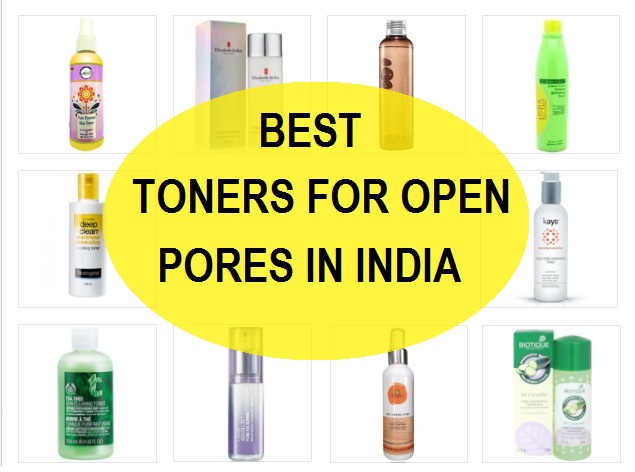 Best Toners for Oily Skin and Large Pores in India 
Pores are commonly seen on oily and acne prone skin type. The reason is simple, these skin pores are due to too much of sebum release and this is why our pores get enlarged. So, what can you do to minimize or shrink your enlarged pores. We can use skin toners with certain special ingredients to reduce the pore size and also to regulate the oil balance. When the pores are minimize, the oil release from these glands also gets under control. Less oils and minimized pores make the face look refreshed and flawless in appearance. Here, I've compiled this list of the best skin toners to reduce large pores on your face during summer season. 
How to Apply Face Toners on Pores?
First of all, cleanse the face with a suitable face wash for open pores. Here's a list which you can read to know which is the best face wash for pores and oily skin.

Then, pat dry the face using a clean towel.

Take a cotton pad and pour few drops of toner meant for large pores.

Gently dab the cotton pad over the pores and even on the rest of your face.

Wait for 2-3 minutes, then apply an effective oil free moisturizer.

After that either leave like that or go ahead with your foundation, BB cream etc.
Top 10 Best Face Toners for Large Pores in India (2021)
Here, is the list that can narrow down the options for you and helps you in choosing the best products for large pores on face. Along with the toner you should also use face wash for open pores which I mentioned above.
1. Lakme Absolute Pore Fix Toner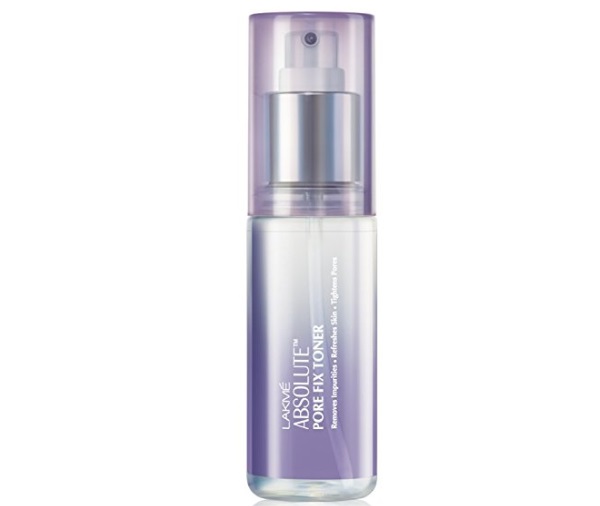 Lakme Absolute Pore Fix Toner is an alcohol free skin toner. It's one for the best toners for open pores that we have in Indian market. The toner tightens the skin pores and also refresh up the dull and uneven looking skin. It brightens the skin complexion by tightening the open pores. This why it also makes sure that they stay clean and the dirt, dust does not enter them. At night, you must cleanse your skin thoroughly as dirt and dust creates a layer on the oily skin which can cause breakouts. I will strong advice that you cleanse well. Coming to this product, Honesty after using it lats year, I'll say, it's affordable and is one of the best pore minimizing products for oily skin in India
2. Kaya Skin Clinic Daily Pore Minimising Toner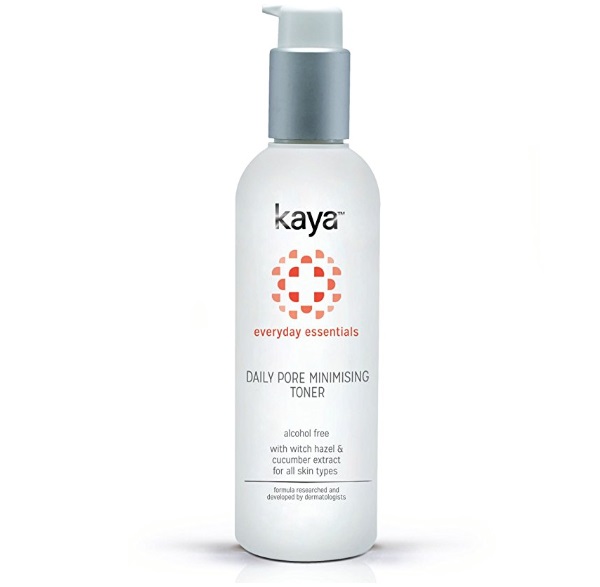 Kaya is a brand well known for its products for skin care. Kaya Skin Clinic Daily Pore Minimising Toner is made out of organic ingredients considered effective for oily and acne prone skin. It has ingredients like cucumber and witch hazel. Witch Hazel is a natural astringent for oily skin which keeps your oily skin free of acne and pimples. It reduces the pore size and minimizes the problem for open pores. This skin toner is also alcohol free and soapy-residue free. It is mild and gentle for sensitive skin too. Niacinamide in this helps to give glow and brightening to dull skin. I really like this toner and have used it for the longest time.
3. Biotique Bio Cucumber Pore Tightening Toner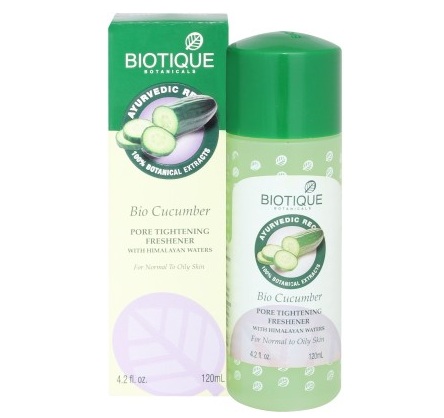 Biotique Pore Tightening Toner for open pores is also one of the best and most affordable. This contains cucumber extracts that are known to give mild and natural skin tightening qualities. It decreases the size of open pores and therefore skin tone looks better. To apply it, just take some on the cotton pad and dab all over the face. This can be used twice in a day. Even for dry skin with pores, it can be used. I rally like that its affordable and works for all skin types.
4. Olaiva Skin Clarifying Pore Minimizing Toner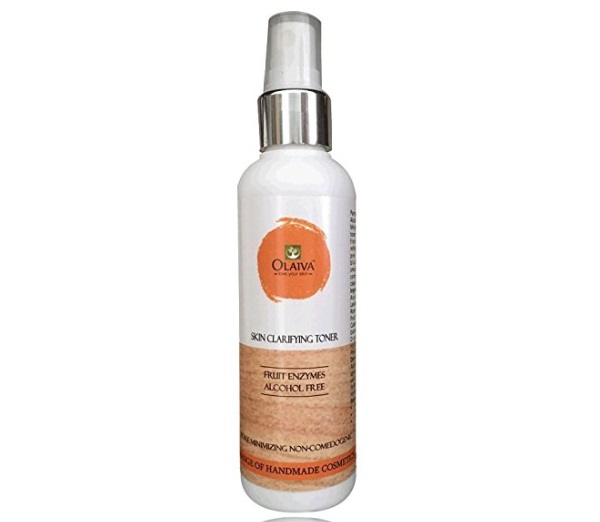 Olaiva skin toner is for clarification of your large pores and Thereby it also also reduces them. It has gentle and mild alcohol-free formula which is appropriate for all skin types. The toner is rich in natural spring water and fruit enzymes. It has antioxidant that clarifies, lightens and tones your skin. You can definitely decrease the occurrence of blackheads on oily skin by regular application of this toner. It is a non-comedogenic skin toner which is also paraben, sulphate and cruelty free. By the way, the product that I am listing are unisex and both men and women can try these.
5. Neutrogena Clear Pore Oil Eliminating Astringent Toner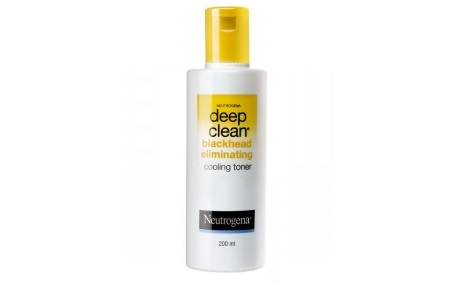 Neutrogena toner is made to get rid of the oils and decreases open pores on the face. The oil free, alcohol free toner is also rich in salicylic acid. It kills pimple causing bacteria and also prevents those occasional break outs. This oily skin astringent is specifically formulated to treat acne and help prevent them in future. It also minimizes blackheads and can be applied thrice in a day. Furthermore, it's safe for sensitive skin.
6. The Body Shop Tea Tree Skin Clearing Toner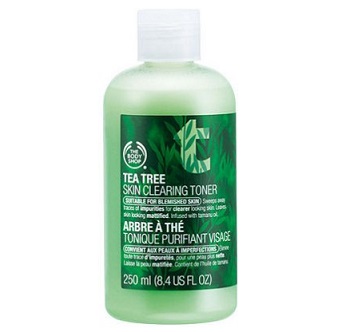 This is one of the best toners for open pores and pimples. The skin toner works on the pores and minimizes the swellings of the acne. It aids in getting sparkling skin by eliminating sebum that makes the skin dull and tired. You apply it 2-3 times in a day for best results in shrinking pores and their size. Additionally, this toner also cures skin tone by treating the patches and unevenness. The impurities left behind by the cleanser are also lifted by this toner. I would agree that it's expensive but it's worth. The Body Shop's Tea tree range is one of their best product range for oily-acne prone skinned people.
7. Lotus Professional Puravitals Lemon Grass Ultimate Refreshing Toner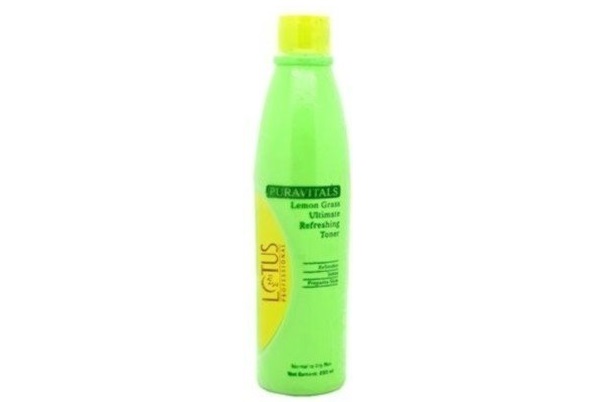 The toner from Lotus is rich in the Lemongrass extracts. Lemon grass extracts have the oil reducing properties. It can also shrink the size of the open pores and skin dullness. It gives a fresh feel to the skin and mild gentle cleansing. It reduces the oiliness and makes skin clearer looking. Apply it twice and get pore-less kin. It's also suitable for mature skin or for people over 40 years of age.
8. Innisfree Jeju Volcanic Pore Toner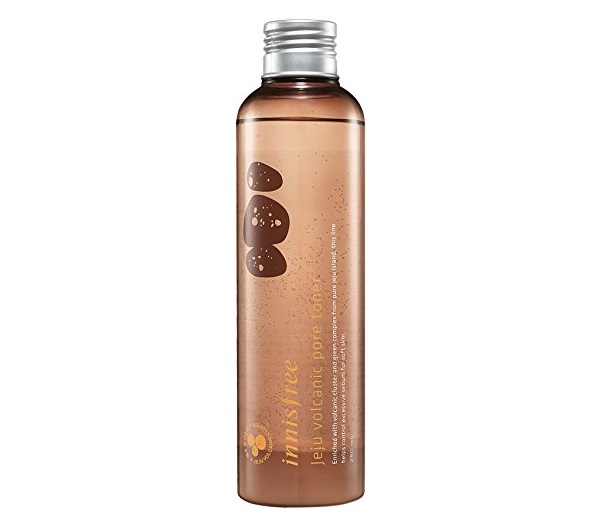 Innisfree is a herbal and skin friendly brand that makes organic skin care products. The face toner removes the oils and sebum which can still stay on the skin after the cleansing. This toner is beneficial in brightening the skin. It is a paraben free toner which is suitable for oily and acne prone skin type. It is also one for the best paraben-free toner for open pores in India suitable for oily skin.
9. Elizabeth Arden Visible Whitening Pore Minimizing Toner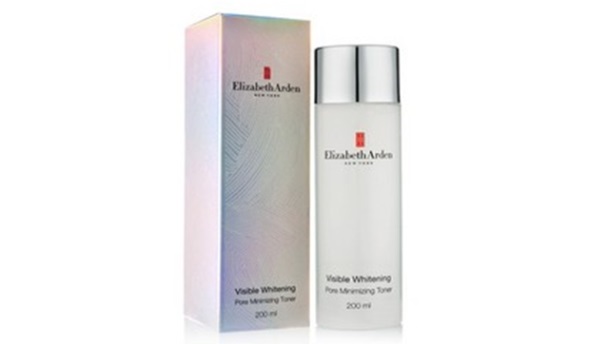 Elizabeth Arden products are luxurious and splurge worthy. The toner is a skin whitening toner with the whitening active to brighten the face. It also clarifies the dull skin and also reduces the pore size. It gives a beautiful taut looking skin by reducing the pore size.  This toner is pricey but if you love splurging on your skin care products then why not! It works like a charm on your pores.
10. Forest Botanicals Pure Flowers Pore Tightening Skin Toner 

Pure Flowers Pore Tightening Skin Toner is made especially for the for open pores. It has a herbal base of ingredients like Marigold, Neem, Rosemary and Rose Water. It decreases the size of your open pores. It firms and tones the dull skin. It is the best toner. Ideal for oily and combination skin. It can be used 2-3 times a day. It is an alcohol free toner with blend of Flower extracts.
These are the best toners for open pores and oily skin available in India. Have you used any of these? Which is your favorite? Please comment for any queries as I'll reply soon friends!