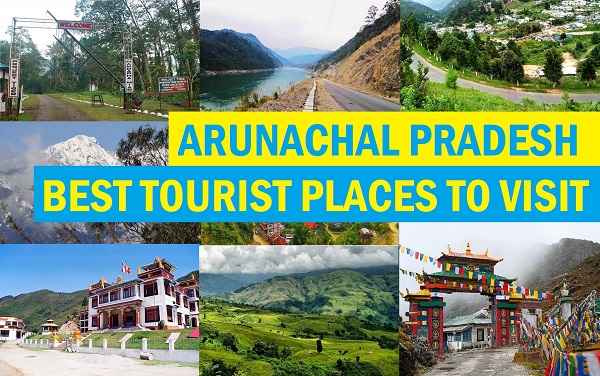 Arunachal Pradesh, located in the northeastern part of India, is a land of breathtaking beauty and enchanting landscapes. Known as the "Land of the Rising Sun," it boasts snow-capped mountains, lush green valleys, and vibrant cultural diversity. This article serves as a comprehensive guide to the best places to visit in Arunachal Pradesh, how to reach this mesmerizing region, the best time to plan your visit, and FAQs to help you make the most of your trip. Let's read and know about more to plan the next vacation in advance this year.
Best Places to Visit in Arunachal Pradesh
1. Tawang: Where Spirituality Meets Serenity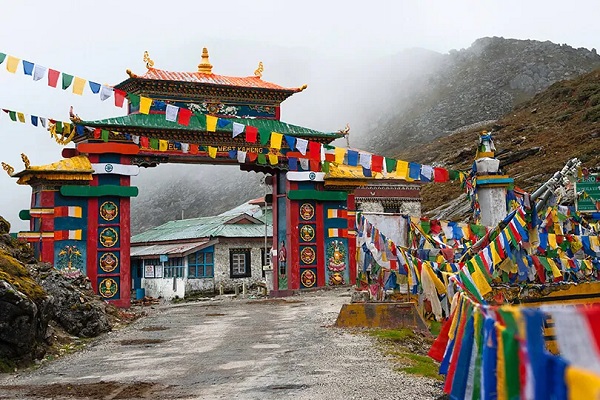 Tawang Monastery, nestled amidst the picturesque Tawang Valley, is one of the largest and most beautiful monasteries in India. This revered Buddhist site is over 400 years old and showcases stunning architecture, intricate murals, and a peaceful ambiance. Experience the spiritual serenity and admire the breathtaking views of the surrounding mountains.
Nestled amidst the Himalayas, Tawang is a sanctuary of tranquility. The crown jewel here is the Tawang Monastery, a revered site for Tibetan Buddhism. The town's serene ambiance, embellished with prayer flags and picturesque landscapes, makes it a perfect spiritual retreat.
2. Ziro: A Tapestry of Terraced Rice Fields
Ziro mesmerizes with its postcard-like landscapes of meticulously crafted terraced rice fields. This UNESCO World Heritage Site is not just about nature; it's also home to the Apatani tribe, known for their unique traditions. The Ziro Music Festival adds a modern rhythm to this ancient land. Ziro Valley is a verdant paradise, known for its lush green landscapes and terraced rice fields. The mesmerising valley is known to be the home to the Apatani tribe, known for their unique traditions and customs. Explore the vibrant local culture, indulge in nature walks, and witness the mesmerizing beauty of the valley.
3. Bomdila: Exploring the Enchanting Landscapes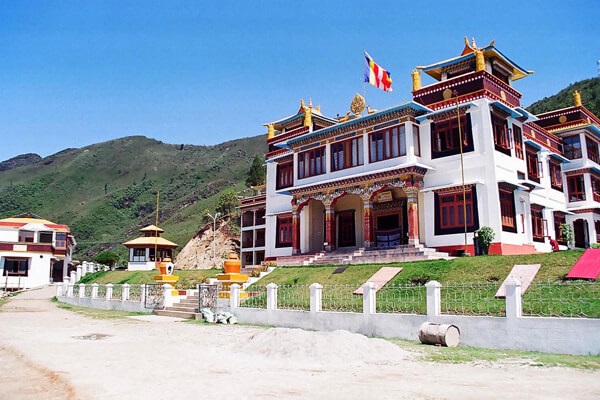 Bomdila, adorned with apple orchards and Buddhist monasteries, offers a serene escape. The Bomdila Monastery is a serene vantage point, providing panoramic views of the Eastern Himalayas. Trekking, bird watching, and shopping for local crafts are delightful pastimes here. Bomdila Monastery, located in the town of Bomdila, exudes peace and tranquility. It offers panoramic views of the Eastern Himalayas and houses ancient Buddhist scriptures and artifacts. Spend some quiet moments in meditation and soak in the serene atmosphere of the monastery.
4. Dirang: Of Hot Springs and Ancient Monasteries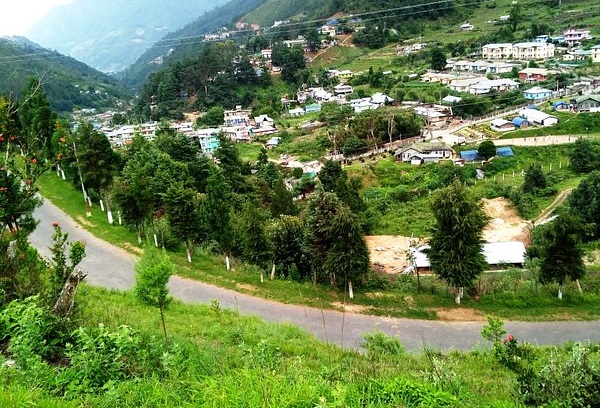 Dirang's allure lies in its hot springs, gompas, and vibrant culture. The Sangti Valley nearby is a haven for bird watchers. The ancient Kalachakra Monastery and the Dirang Dzong are cultural treasures waiting to be explored.
5. Itanagar: The Capital's Cultural Kaleidoscope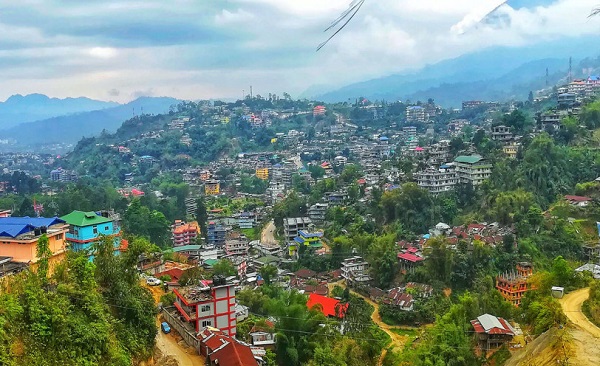 Itanagar, the state capital, blends tradition with modernity. The Ita Fort echoes the region's historical legacy, while the Gompa and the Jawaharlal Nehru State Museum offer deeper insights into Arunachal's diverse heritage. Itanagar, the capital city of Arunachal Pradesh, is a blend of modernity and traditional charm. Visit the Itanagar Gompa, explore the Jawaharlal Nehru State Museum, and take a leisurely stroll in the Indira Gandhi Park to experience the essence of the city.
6. Roing: Gateway to Adventure in Arunachal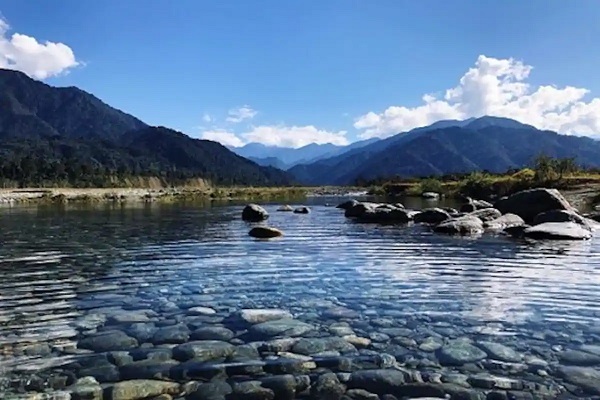 Roing, embraced by the Dibang Valley, is an adventurer's paradise. From angling on the Dibang River to exploring the Mehao Wildlife Sanctuary, the town offers a plethora of outdoor activities. Don't miss the Bhismaknagar Fort, an archaeological wonder.
7. Bhalukpong: Where the Wild and Scenic Meet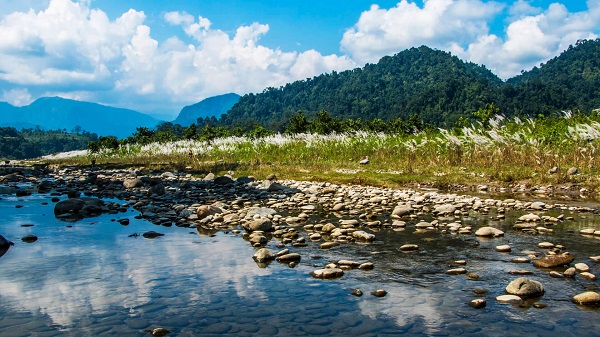 Bhalukpong, on the banks of the Kameng River, is a nature lover's delight. The Pakhui Wildlife Sanctuary is a habitat for diverse flora and fauna. Whether you're rafting down the Kameng or hiking in the lush forests, Bhalukpong offers a refreshing escape.
8. Pasighat: A Riverside Marvel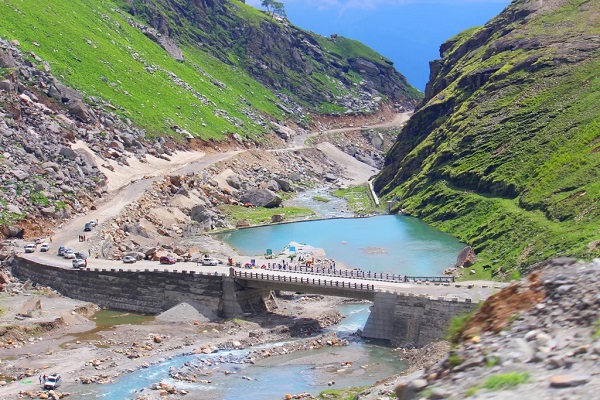 Nestled along the banks of the Siang River, Pasighat offers ethereal views. The Daying Ering Wildlife Sanctuary showcases the region's biodiversity. Take a boat ride on the river or explore nearby tribal villages to truly immerse yourself in the local way of life.
9. Mechuka: A Journey to the Remote Wilderness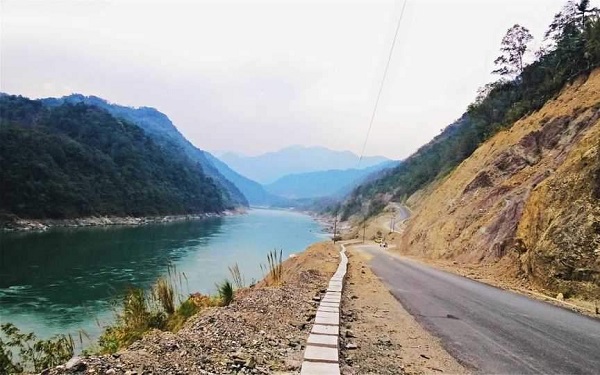 For the intrepid souls, Mechuka offers a journey into the remote wilderness. With its serene Mechuka Valley, monasteries, and the Samten Yongcha Monastery perched on a hill, this hidden destination is a trekker's dream.
10. Anini: Amidst the Eastern Himalayas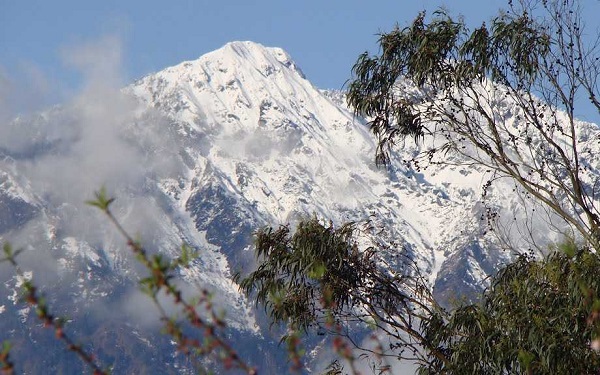 Anini, one of the least explored places in India, rests in the lap of the Eastern Himalayas. The pristine beauty of the landscape, coupled with the Dibang Wildlife Sanctuary, presents an unmatched opportunity for ecotourism and bird watching.
11. Namdapha National Park: A Biodiversity Hotspot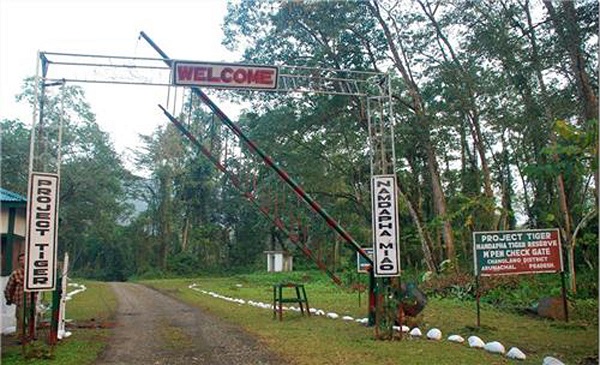 Namdapha National Park, a biodiversity hotspot, is a treasure trove for wildlife enthusiasts. From elusive cats like snow leopards to colorful pheasants, the park's rich fauna is a sight to behold. Trek through lush forests and rugged terrains for an unforgettable experience. Namdapha National Park is a haven for wildlife enthusiasts and nature lovers. It is one of the most biodiverse national parks in India and is home to numerous rare and endangered species, including the elusive snow leopard. Embark on thrilling jungle safaris and birdwatching expeditions to witness the diverse flora and fauna.
12. Sela Pass – A Snowy Wonderland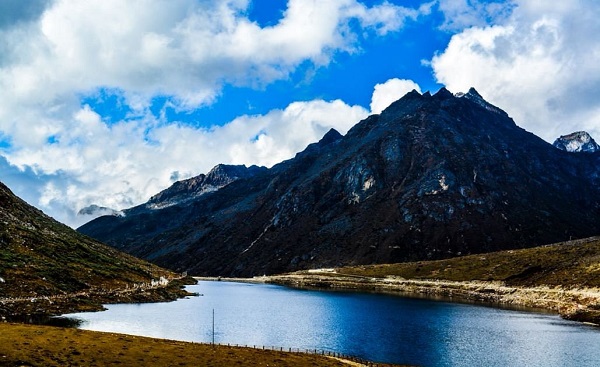 Sela Pass is a high-altitude mountain pass surrounded by snow-capped peaks and pristine lakes. It is a gateway to the Tawang district and offers breathtaking views of the landscape. The pass is often covered in snow, creating a magical winter wonderland.
How to Reach Arunachal Pradesh
Arunachal Pradesh is well-connected to major cities and states, although some areas require special permits.
By Air
Lilabari Airport in Assam is the nearest airport to Itanagar, the capital of Arunachal Pradesh. From Lilabari, you can hire a taxi or take a bus to reach Itanagar. Dibrugarh Airport in Assam is another option for reaching certain parts of Arunachal Pradesh.
By Rail
The nearest railway station to Arunachal Pradesh is Naharlagun, located near Itanagar. The railway station has good and easy connectivity with many major cities in India. From Naharlagun, you can avail taxis or buses to reach your desired destination within the state.
By Road
Arunachal Pradesh has a well-maintained network of roads that connect it to neighboring states. You can avail buses or hire taxis to reach various cities and towns within the state.
Best Time to Visit Arunachal Pradesh
The climate of Arunachal Pradesh varies with its diverse topography, so the best time to visit depends on the region you plan to explore.
Spring (March to April)
Spring is a delightful time to visit most parts of Arunachal Pradesh when the weather is pleasant, and the flowers are in full bloom. The temperature ranges between 15°C to 22°C, making it ideal for outdoor activities and sightseeing.
Summer (May to June)
Summer is the peak tourist season in Arunachal Pradesh, attracting travelers from all over the world. The temperature ranges from 18°C to 25°C, providing a pleasant climate for exploring the scenic beauty of the state.
Monsoon (July to September)
The monsoon season brings heavy rainfall to Arunachal Pradesh, making it a challenging time for travel. Landslides and roadblocks are common during this period, so it's advisable to avoid traveling to the region.
Autumn (October to November)
Autumn offers clear skies and pleasant weather, making it an ideal time for trekking and outdoor adventures. The temperature ranges between 12°C to 20°C, and the landscapes are adorned with vibrant colors.
Winter (December to February)
Winter is a magical time to visit Arunachal Pradesh, especially if you want to witness snowfall. The temperature during winters can dip below freezing point, creating a fairy-tale-like ambiance.
What to Expect: Experiences Beyond Compare
Expect a blend of natural beauty, cultural diversity, and adventure. Each destination has its unique charm, whether it's the spiritual aura of Tawang, the tribal traditions of Ziro, or the untamed wilderness of Mechuka. Embrace the unexpected and immerse yourself in the local way of life.
Precautions: Navigating the Untamed
While exploring Arunachal Pradesh, respect the local customs and traditions. Carry warm clothing as temperatures can drop, and pack essentials like insect repellent, a first aid kit, and any necessary medications. Due to the region's remote nature, it's advisable to travel with a local guide.
Gastronomic Delights
Arunachal's cuisine is a blend of flavors that reflect its diverse cultures. Indulge in momos, thukpa, bamboo shoot curries, and a variety of locally grown fruits. Don't miss the opportunity to savor these authentic delicacies that will tantalize your taste buds.
Arunachal Pradesh is a destination that promises awe-inspiring landscapes, cultural immersion, and memories that will last a lifetime. Each place on this journey offers a distinct experience, a glimpse into the soul of this enchanting land. So pack your bags, and get ready to uncover the treasures of Arunachal Pradesh.
FAQs about Visiting Arunachal Pradesh
What permits are required to visit Arunachal Pradesh?
Foreign tourists require a Protected Area Permit (PAP) to visit Arunachal Pradesh. Domestic tourists from other states need an Inner Line Permit (ILP) to enter certain regions of the state. These permits can be obtained from the respective government offices or online portals.
Are there any health precautions to consider while visiting Arunachal Pradesh?
Arunachal Pradesh is a remote region with limited medical facilities. It is advisable to carry a basic first aid kit and any necessary medications. Additionally, travelers should be cautious about drinking water and avoid consuming raw or uncooked food.
What are the must-try dishes of Arunachal Pradesh?
Arunachal Pradesh offers a unique culinary experience. Some must-try dishes include Thukpa, Momos, Bamboo Shoot Curry, and Apong (local rice beer). These dishes provide a delightful taste of the local culture.
Can I spot the endangered Red Panda in Arunachal Pradesh?
Yes, Arunachal Pradesh is one of the habitats of the endangered Red Panda. The Namdapha National Park is a well-known spot for spotting this elusive creature. However, sightings are rare and depend on luck and proper guidance from local guides.
Is it safe to travel to Arunachal Pradesh?
Arunachal Pradesh is generally considered safe for travelers. However, it is advisable to follow local customs and traditions, respect the local culture, and avoid venturing into restricted areas without proper permits.
What are the main festivals celebrated in Arunachal Pradesh?
Arunachal Pradesh celebrates various vibrant festivals, including Losar, Ziro Festival
Are there any altitude-related concerns?
Some places in Arunachal Pradesh are at high altitudes, so acclimatization is crucial to avoid altitude sickness.
Can I capture photographs freely?
Always ask for permission before photographing locals or their property, as some tribes and communities have their beliefs regarding photography.
Are credit/debit cards accepted in remote areas?
It's advisable to carry sufficient cash, as credit/debit cards may not be widely accepted in remote regions.