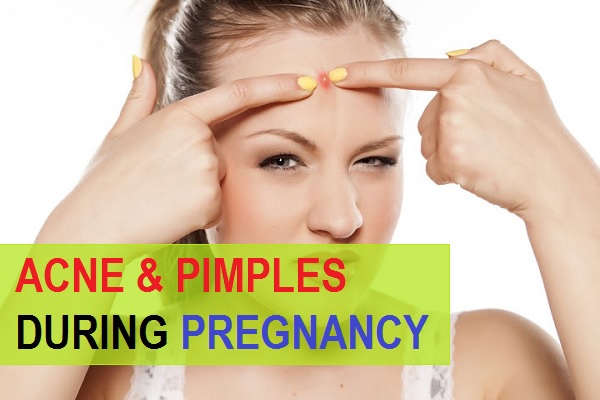 How to treat acne and pimples during the pregnancy
Pregnancy is a very tough phase of a woman's life. It is the time when a lady needs to take due care of her body and skin. Pimples and acne is a common skin trouble that is faced by many girls in their teenage and adolescence. Acne during pregnancy is caused due to hormonal changes in the body.
So let's get into some useful tips on how to control pimple spreads during the pregnancy. Keep reading.
Basic tips for acne treatment in your pregnancy period
Eat juicy and citrus fruits that hydrate your skin and restores lost moisture
Drink a glass of warm water with honey every morning to avoid acne production
Use washed pillow covers while sleeping in the day or night to avoid bacterial accumulation
Drink enough water to stay hydrated and to attain oil free skin
Avoid drinking carbonate waters and control on caffeine consumption.
Reduce daily eating of oily and spicy foods
Wash your face twice in a day to get clear and glowing skin
Use facial wipes to remove excessive oil from the skin whenever required.
Eat green leafy veggies to balance the hormonal levels
Do light and easy asanas or exercises to keep weight on check and allow body to function in a more effective way.
Face masks to prevent acne During Pregnancy at Home
Tulsi and turmeric powder:
Tulsi is a natural plant that has various benefits to the skin. It contains anti-bacterial properties that helps in removing acne and zits. It controls over oil production and minimize the recurrence. It cleans your face deeply and slowly cut down the acne numbers.
Turmeric powder is a popular and widely used spice. It adds glow to the skin and prevents early sign of ageing. It works against acne spreads and decrease the size of those red spots from your face.
How to make it?
Take some fresh tulsi leaves and wash them properly

Grind them in a grinder by adding a little water

Now pour this thick tulsi paste in a bowl

Add a pinch of turmeric powder in the bowl

Mix them well

Wash your face with water

Apply this face mask on the acne prone skin

Leave it for 20 minutes and rinse off with cold water.
Lemon and Oatmeal:
Oatmeal deeply cleanses the skin cells and unclogs the pores. It enhances the skin glow and removes acne and zits. Lemons are a good source of citric acid that removes oiliness from the face. It is also rich in vitamin-C that will boost your skin radiance. It's anti-bacterial goodness keeps pimples at bay.
How to use it?
Take 5 full spoons of oatmeal

Add 1 spoon of lemon juice

And a half table spoon of glycerine

Also mix some water to form a face pack

Mix all the ingredients well

Apply it onto the face and neck

Massage  a little and let it dry

Wash it off after 20 minutes. 
Tea tree and cucumber juice:
Cucumber juice is one of the best thing to apply when your skin is oily and getting irritated due to hormonal up burst or otherwise. So, the juice can be applied alone but when you mix this with tea tree oil then the effects can be wonderful and quicker as tea tree has immense anti-bacterial properties.
How to apply?
Take 2 teaspoonful of cucumber juice

Add 2-3 drop of tea tree oil

Mix and using a  cotton ball, apply all over the face and the areas affected with the pimples and acne breakouts.
Baking soda and cucumber juice for acne in pregnancy 
Baking soda is an effective therapy for all skin types having acne prone skin. It removes all the dirt away and increase blood circulation. Cucumber juice removes oil and dust from the face and makes it clear and fresh.
How to use it?
Take 2 spoon of baking soda

1 spoon of cucumber juice

Mix them well and apply on the acne

Remove it with cold water after 15 minutes

You can also use ice cube on the acne prone skin after this face pack to clog your pores.
This is how you can avoid and prevent the acne during the pregnancy phase. Along with these treatments to get rid of pregnancy acne, you can also apply oil-free face wash along with the tea tree based toner.
By Ratna Balani