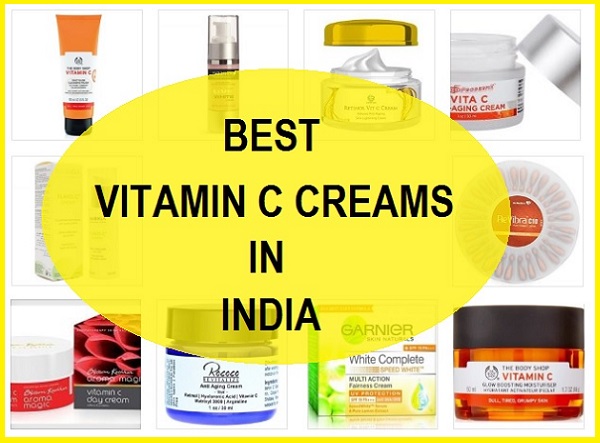 Best Vitamin C Creams in India for Oily skin, Dry skin and Aging skin
Vitamin C has become one of the highly used ingredients in the recent times. This vitamin, also known as L-ascorbic acid is extremely helpful in curing and treating lot of skin problems. This vitamin is used in anti aging skin care products and products meant for dark spots removal, acne cure and skin whitening. It depends what is the amount for vitamin C used in the skin creams and serums. The concentration of 5- 20% is used extensively depending on the skin concern and requirement. When you have the skin aging problem, then the concentration of vitamin C of 5-10 % is recommended whereas for acne, you can go over 10-15 % and same applies for skin whitening. There are lots of creams and lotions rich in the vitamin C, so here at TipsandBeauty today, we have created this list of the best Vitamin C rich creams in India.
Best Vitamin C Creams For Face in India (2022)
1. The Body Shop Vitamin C Glow Boosting Moisturizer
This is the vitamin C rich moisturizer which is highly wonderful for dull and sallow looking skin. The moisturizer is ideal for oily and even for the acne prone skin due to its non-comedogenic formula. So, if you are searching for a good vitamin C moisturizer for oily skin, this is the perfect choice. The major source of vitamin C in this moisturizer is Camu Camu berries which has the power of 30 times more vitamin as compared to an orange. It's one of the best vitamin C cream available in India
2. Garnier Light Complete White Speed Fairness Serum Cream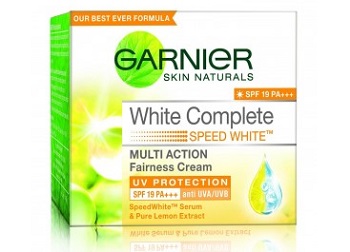 Garnier Skin Naturals White Complete Fairness cream gives visible results right from the first use. You can apply a cream like this to quickly get rid of the dark spots and skin dullness. This vitamin C rich fairness cream is very affordable and the USP is its availability as one can buy this from any shop nearby. With the power of the pure lemon essence, this cream contains natural bleaching agent that smoothens the dark skin and clears blemishes, marks, dark spots. It also comes with SPF 19 PA++ that protects the skin from harmful UVA and UVB rays.
3. RococoLife Anti Aging Cream with Retinol Hyaluronic Acid Vitamin C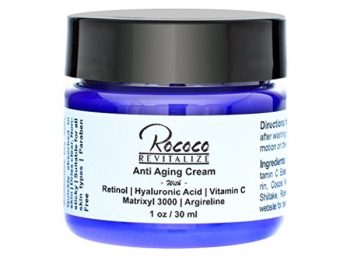 This RococoLife vitamin C cream is basically is an anti aging cream containing with vitamin C with Hyaluronic Acid. This anti aging cream has Retinol which is a Vitamin A derivative, Hyaluronic Acid, Vitamin C and Matrixyl 3000 Argireline Peptide. Vitamin C in this cream helps in even toning the spotted skin whereas retinol aids in treating the signs of aging like lines and wrinkles. Hyaluronic acid hydrates and moisturizes dry skin. Argireline and Matrixyl 3000 makes it the best peptide cream that minimizes wrinkles and fine lines. It's safe to be applied during pregnancy as well.
4. Aroma Magic Vitamin C Day Cream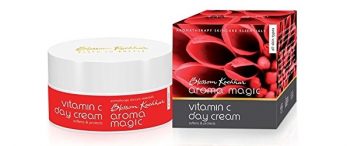 The skin brightening day cream is rich in the Vitamin C, pomegranate juice that repairs the skin cells. It also contains the Shea butter and aloe vera gel that further moisturizes the skin and gives skin brightening benefits. The Vitamin C cream for oily skin also has the extracts of orange, apple and algae which are rich in mineral and natural enzymes to lighten the dark skin cells and to regulate the melanin production in the skin cells. It also has the powerful blend of chamomile, lavender & helichrysum essential oils helps to clear up the skin. It also has SPF 15 and free of parabens and chemicals.
5. Auriga International Flavo-C Cream, Moisturizing Anti-Ageing Cream With Vitamin C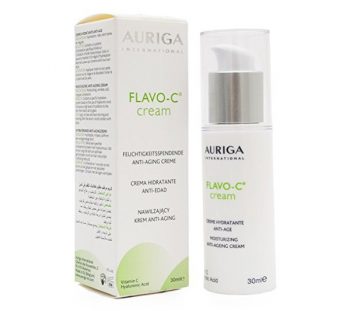 Auriga International Flavi-C cream is an anti aging cream with two most powerful ingredients to cure aging skin like the Vitamin C and Hyaluronic Acid. It can be applied on the face and neck to get the maximum benefits as neck skin is also prone to lines and skin sagging. It restores the moisture balance and skin appears dewy smooth.
6. Generic Dr. Reddy's Revibra C10 Pure Vitamin C Cream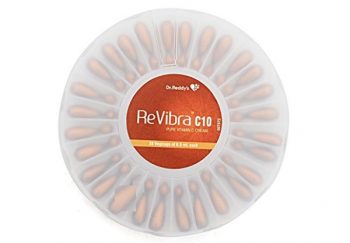 The cream is primarily a Vitamin C cream for the hyper-pigmentation cure. This treats the skin discoloration and also the sun rays induced skin damage. It is a pure Retinol Cream which means that this also contains Vitamin A along with the Vitamin C. The cream is a Preservatives free, Fragrance free and Colorant Free.
7. Proderme Vita C Anti Aging Cream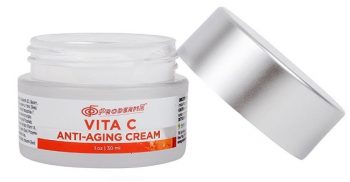 Proderme Vita C cream is an anti aging cream which reduces the wrinkles and fine lines on the skin. It consists of the Vitamin C in the 10% concentrate that is sufficient to cure the lines. It can be applied after washing the face or application of the skin toner or after the application of your skin toner.
8. Cosmoderm Retinol Cream with Vitamin C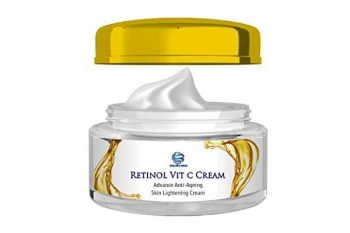 This cream is also an anti aging cream which targets the skin darkness and dark skin cells. The anti Ageing plus Skin Whitening Cream come with the blend of the Vitamin C, Alpha Arbutin,Kojic Acid Hyaluronic Acid that works on the skin darkening and skin aging. This can be applied twice in a day for best results. Though night is the time when this should be used generously and regularly.
9. Skinutra GVC White Glutathione, Vitamin C and Collagen) Lotion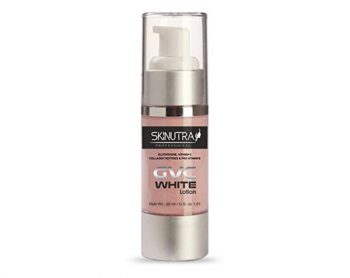 Skinutra lotion is rich in the Vitamin C and has that advanced formulate with triple action to give you skin whitening, Lightening and Brightening. It contains the antioxidant power of Glutathione and Vitamin C that protects the cells from free radicals that are responsible for the cell damage and skin aging. Moreover, it regulates the melanin production to get the skin color appear fairer.
10. The Body Shop Vitamin C Facial Cleansing Polish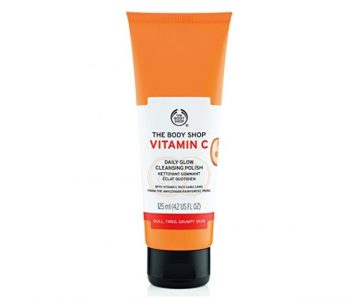 This is not a cream but a scrub which is rich in the vitamin C. It is a daily cleansing scrub that is ideal for dull skin and tired skin which looks darker. The scrub not just gets rid for the dead skin cells but also smoothen the skin and whitens it. It also contains the glow-boosting exfoliating particles along with the camu camu berries that are known to have 20x more vitamin C than an orange or lemon. So, regular use of this vitamin C scrub can brighten the skin and also cleanses the skin pores, thereby preventing the skin problems.
So, this is the list of the best vitamin C creams available in India. Which is the best Vitamin C creams that you have used. Also check out our best salicylic rich face washes in India.